I have a confession. I have a weakness for candy corn. I recently bought a bag of this innocent candy in the preparation of creating some fun food crafts with them. And this is what I have to show for it so now. Darn these yummy creamy small triangle shaped candies! There is something about the iconic combination of colors of the candy corn that really signifies Fall to me.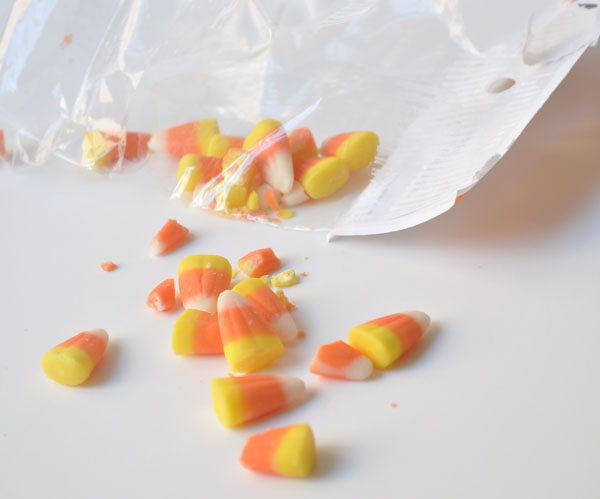 Last year I used them in my collection of Fall cookie pops.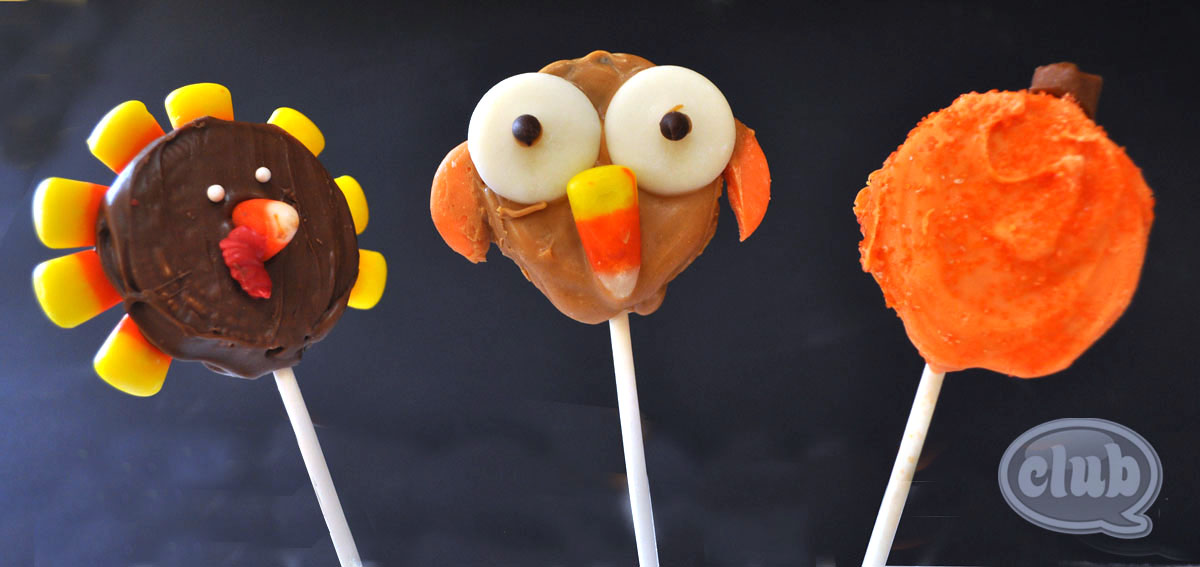 This year, I'm not sure yet. What I do know is that 1. I need to get a new bag of candy corn, and 2. there are some fantastic ideas out there inspired by this yummy orange, yellow and white striped confection. And of course, I'm all about sharing—the ideas that is, not my candy corn. = )
I love how The Sugar Turntable has made a surprise candy corn inspired treat on the inside of a chocolate cupcake. Very clever!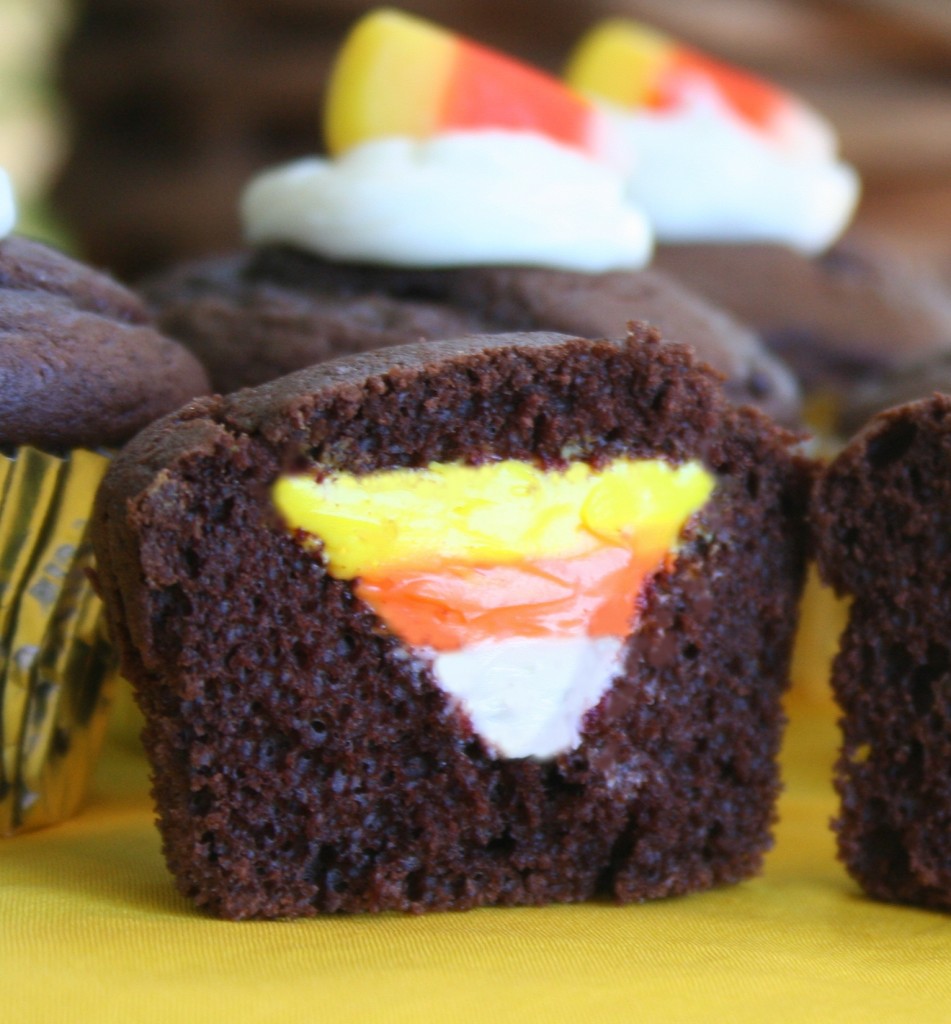 And these candy corn sugar cookies are so festive and look really delicious from Our Best Bites.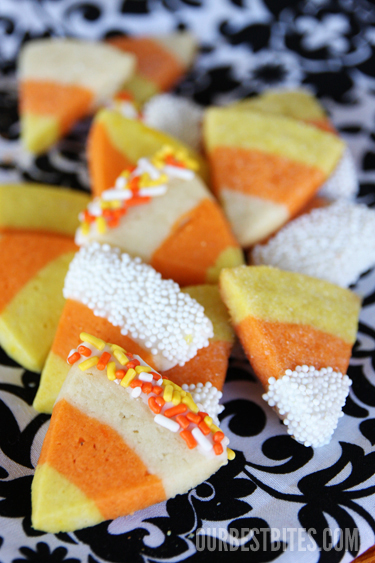 And this same technique of combining the three candy corn colors and then cutting triangle shapes looks delightful in this candy corn inspired cheesecake from Munchkin Munchies.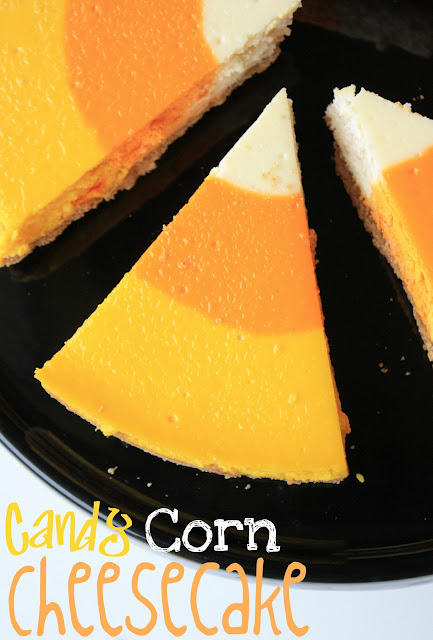 But I must make these super cute Candy Corn Marshmallow People from Knead to Cook. These would make a great classroom or party treat.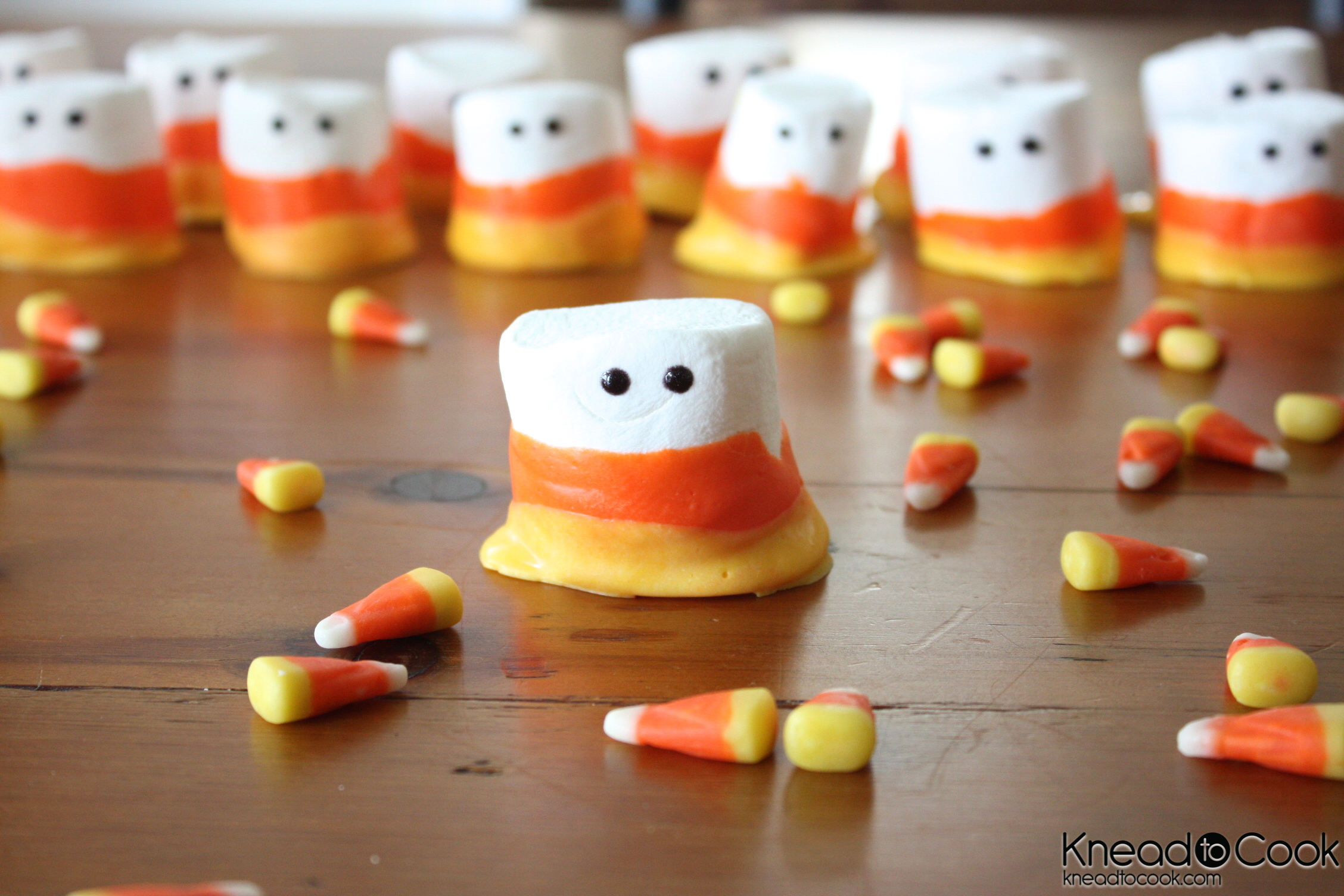 And I have never seen a fancier or more inventive way of using the Candy Corn Oreo Cookies – in a truffle! Two Twenty One really outdid herself with these candy corn truffles. So beautiful! Must go out and get a bag of these cookies and try this recipe.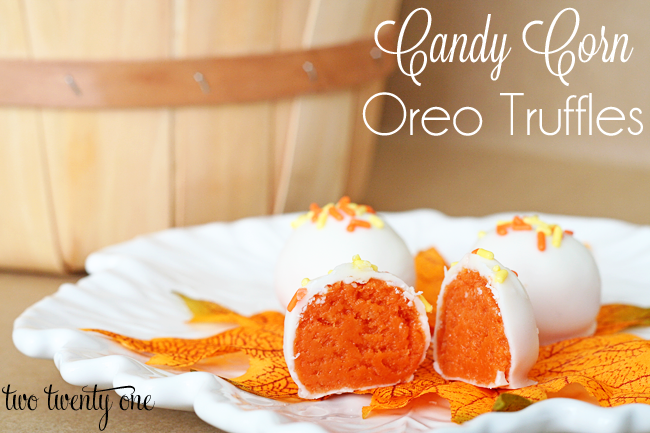 OK, but I really, really need to make some homemade candy corn in festive colors of my choosing! Hmmmm… I can think of some festive holidays coming up that I could customize this for. Love this idea from Taste and Tell who made homemade patriotic colored candy corn.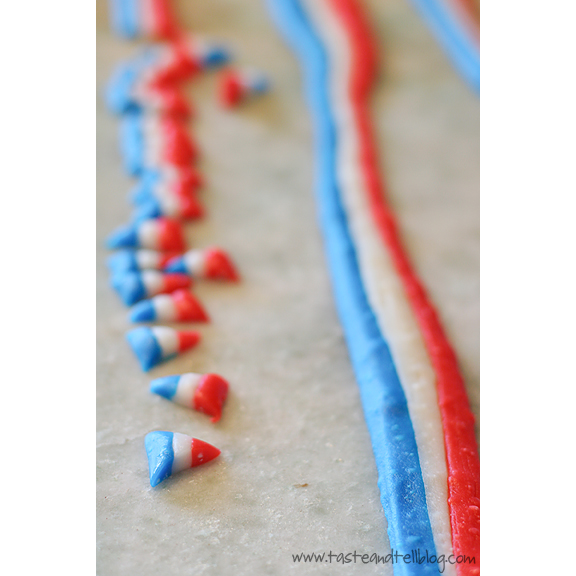 Do you have a candy corn obsession like I do? What are some of your favorite Fall treats? Comment below and share.
Happy Candy Corn Crafting!
If you liked this post, and want more, you can subscribe to be on our mailing list here.