One of our favorite, super easy to make, super cute, delicious treats this season is Cookie Pops! We made pumpkins and mummy cookie pops and handed them out in my tween's class for Halloween, and they were a huge hit!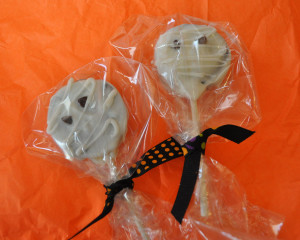 Now that Thanksgiving is right around the corner, I thought you would enjoy this yummy craft DIY that is fun and easy enough for tweens and adults to make and enjoy.
Here is what you will need to get started:
chocolate (brown) and red candy melts
candy corn
popsicle sticks
wax paper
Oreo® type cookies
Candy pearls

Here is how you make your Turkey Cookie Pops:
Melt chocolae candy melts in bowl for about one minute and stir until smooth. Dip one end of lollipop stick in melted candy and stick in center of sandwich cookie. Place on wax paper and let cool in refrigerator for 5 minutes until hardened.
Either dip cookie into melted candy or use a knife to spread on all sides of cookie. While chocolate is still soft, arrange 8 candy corn pieces along edge starting at the top on one side. Finish arranging all 8 candy corn pieces all the back of one side and place on wax paper, candy corn side down.
For face, place one candy corn sticking up in center for beak. Place two candy pearl dots for eyes. Let harden in refrigerator again for 5 minutes.
For the turkey's wattle, place a few red candy melts into a small ziplock bag. Melt for 20-30 seconds and squish in bag until smooth. Clip one end of bag and squeeze a tiny bit on one side of the candy corn. Let harden.
Now you can place in a clear plastic treat bag and tie a ribbon around stick to give out individually, or here is an idea for a crafty recycled centerpiece display. You can put these on your Thanksgiving table, or personally deliver your Turkey bouquet to someone. This homemade gift idea is perfect for teachers, neighbors, or friends.
Recycled Can Craft Materials needed:
Clean and dry recycled aluminum can
Cylinder shaped floral foam (found at craft stores)
Decorative paper of choice
Decorative ribbon of choice
Tape or glue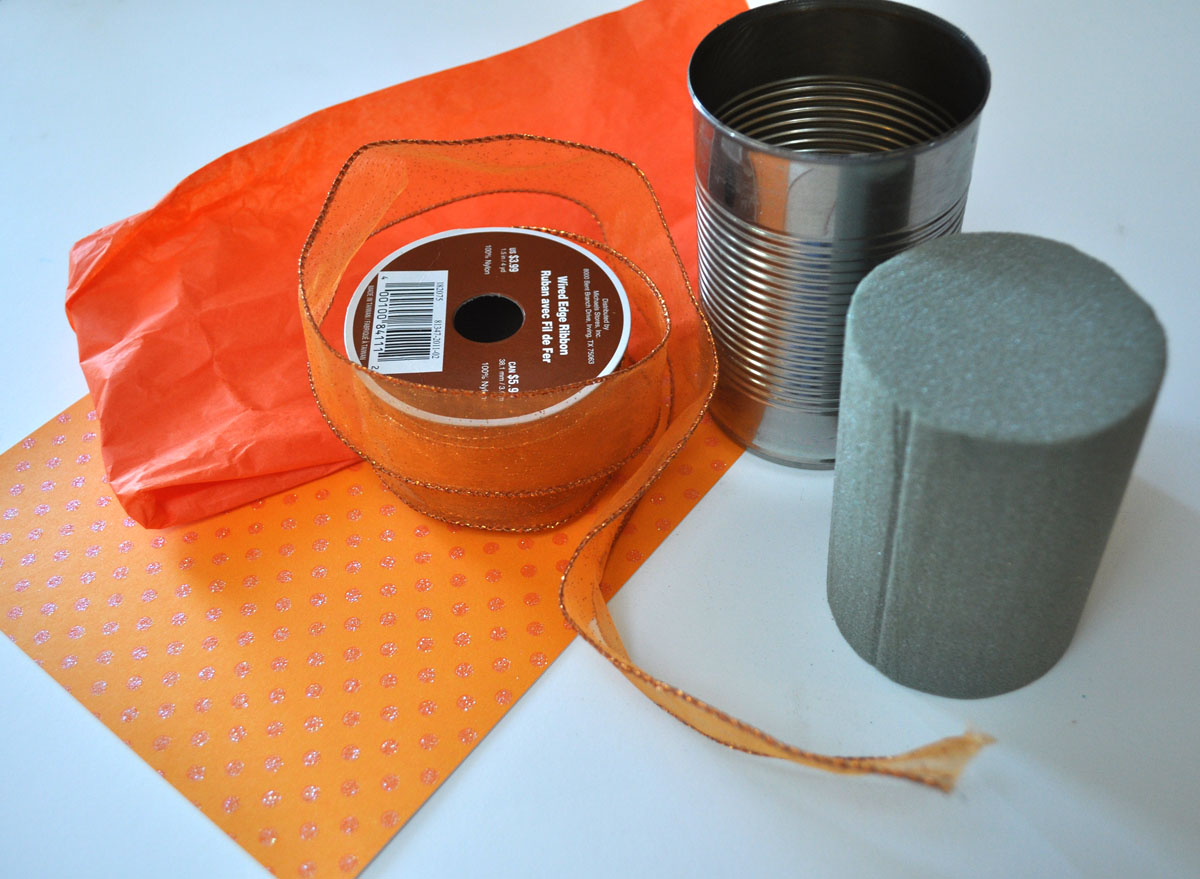 Here's how to make your decorative can bouquet:
For a standard sized can, cut out a piece of decorative paper big enough to wrap all the way around can – about 4.25″ x 9.5″. Wrap around can and secure with tape or glue.
Continue decorating the can with ribbons of choice. I glued two pieces of thinner ribbon on the top and bottom of the can, and tied one bigger one in the middle.
Wrap the floral foam in coordinating tissue paper and place inside can.
Arrange your Turkey Cookie Pops in each decorated can. You can fill the top of the foam with more ribbon or tissue paper.
The great news is your creativity doesn't have to stop there! You can make cookie pops for any occasion. Here is our gallery of our favorite Fall Cookie Pops. You know we are obsessed with owls this month, so I had to make an Owl Cookie Pop!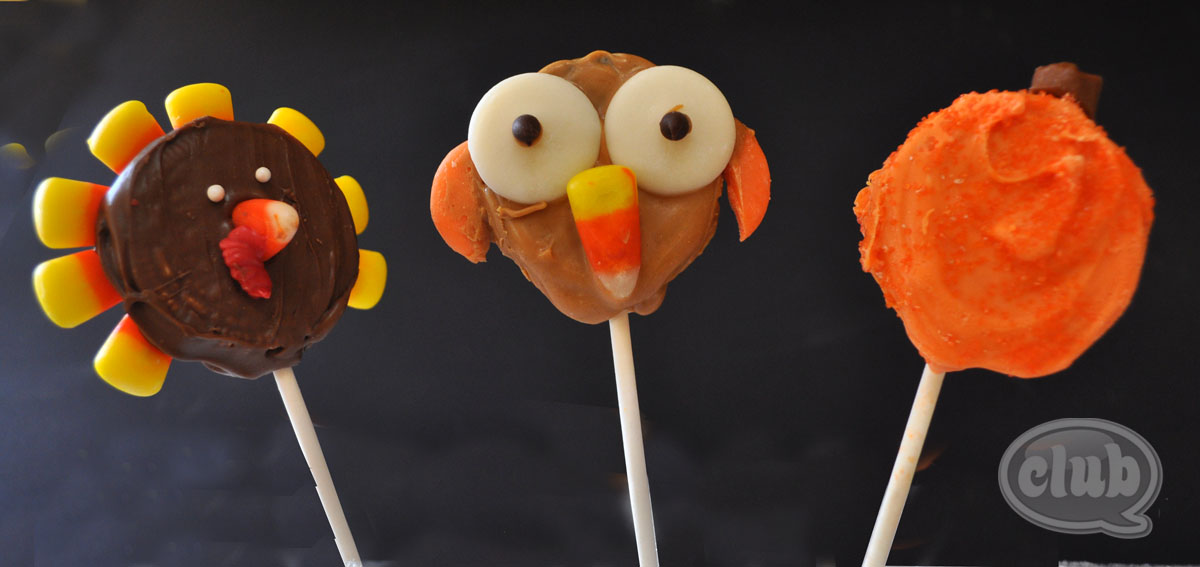 Also, you can also check out our great DIY video here on how to make your own Holiday Cookie Pops, starring our own resident tween Maggie.