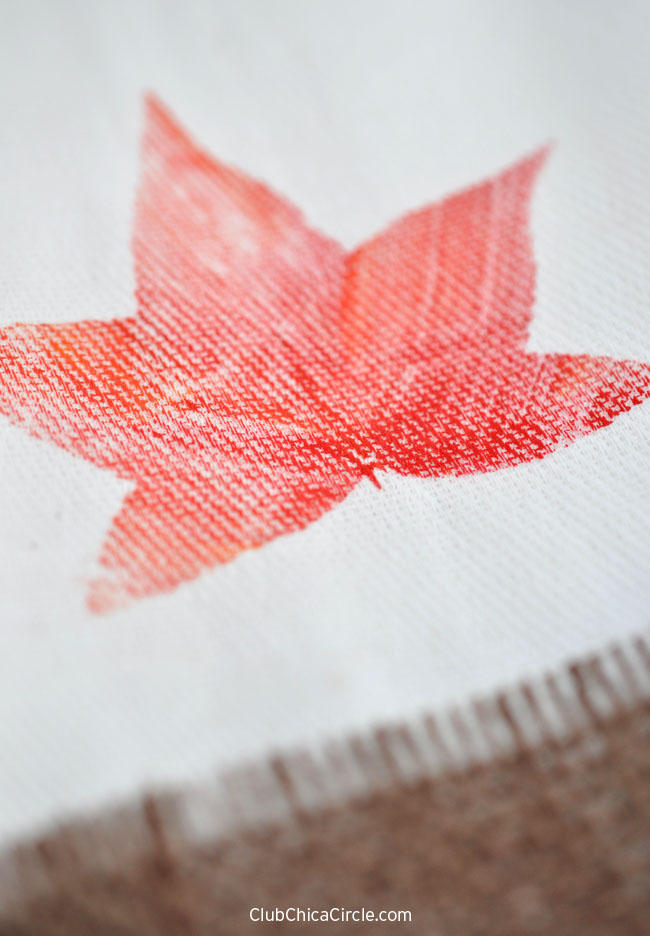 Here in Southern California, there are still some really pretty Fall leaves to be seen—and to be crafted with! = )
I wanted to capture the beauty and the essence of the beautiful Fall colors and bring them to my table. I've actually given a set of these homemade napkins as part of a nature-themed gift basket too.
They were actually really easy to make. I made a set for myself, and a set to give. The secret ingredient I used was DecoArt SoSoft Fabric Paint. I used Primary Red and Cadmium Orange mixed together to create a really pretty Fall palette and a leaf imprint on white or off-white cotton cloth napkins.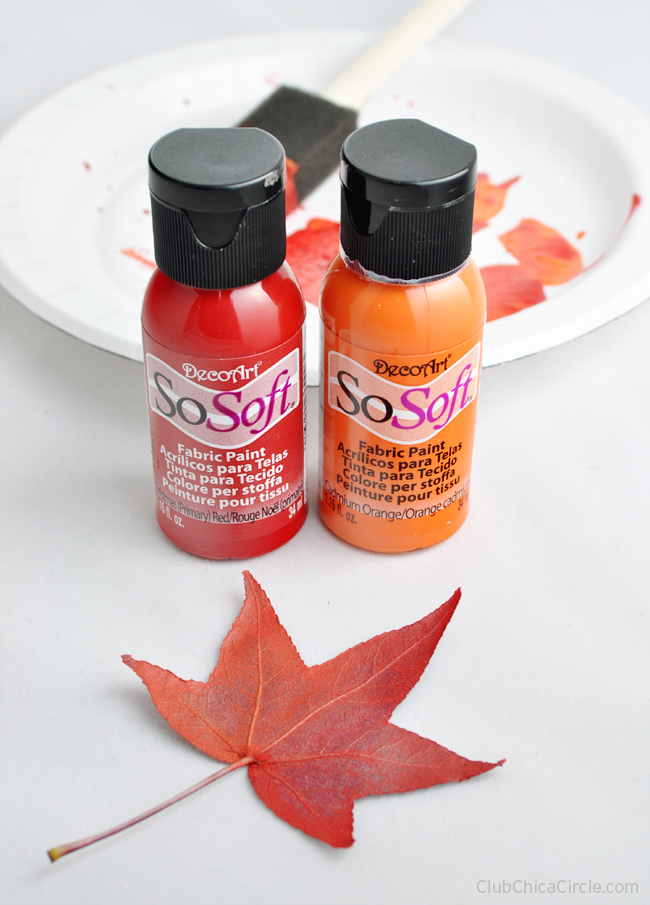 This is how I did it:
After gathering some fresh Fall leaves to work with as my "stamp" (make sure they have just recently fallen from a tree or they are gathered in the morning dew and are still pliable to work with), I squirted a little red and orange fabric paint on a paper plate.
With a sponge brush, I grabbed a little red paint and a little orange paint to apply to one side of my leaf. I used the back sides of the leaves because they had a little more texture. I made sure my leaf was on scratch or butcher paper so I could paint my leaves from edge to edge.
Then I placed my freshly painted leaf on top of a cloth napkin and used a brayer or roller for even pressure, making sure not to move the leaf. I peeled back my leaf to reveal the beautiful painted leaf impression on the front.

After the fabric paint was dry, I wanted to add a little extra detail at the bottom with a burlap stripe. I cut 1″ wide strips the length of my napkins and used fabric glue to apply. Then I let that dry completely as well.
Here is a simple way to cut burlap in a straight line. When you buy burlap, there is usually a sewn edge to make sure it doesn't fray. Cut a slit in that thread on the width that you want your strip. Then pull that burlap string right out. Keep pulling until you have taken it out the whole width of your burlap.
What you are left with is a perfect straight guide or line to cut your burlap!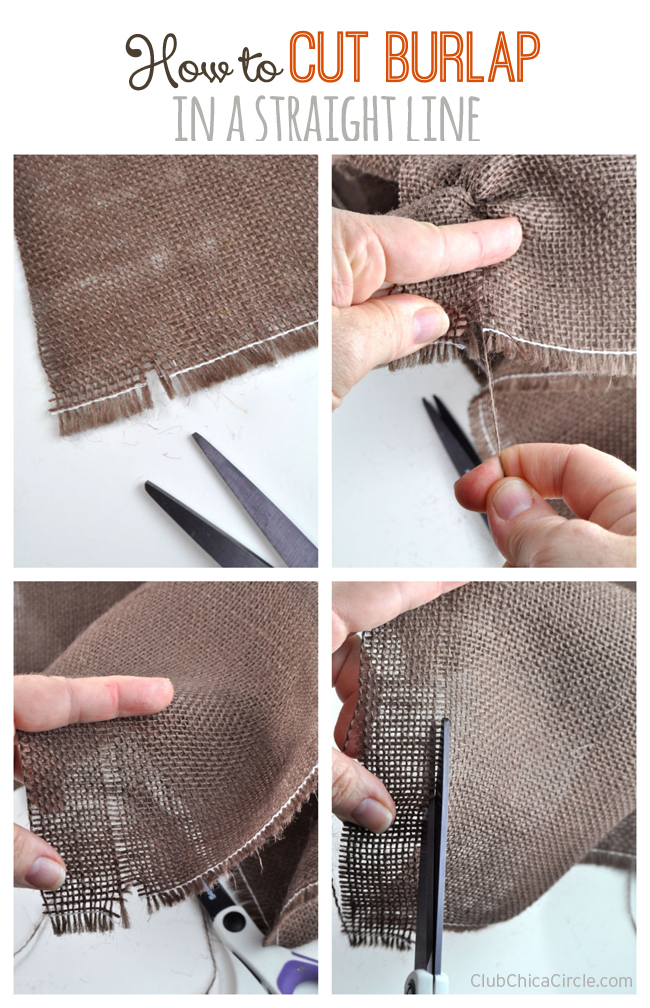 And as I mentioned before, these Fall leaf printed napkins, make a great addition to a nature-themed gift basket.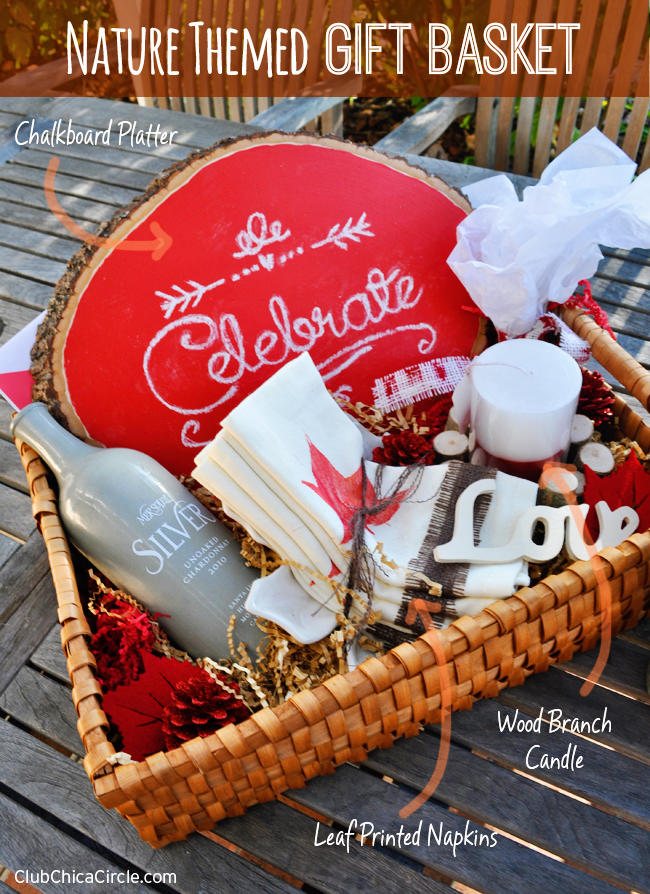 If you follow along, you may remember some of my past nature-themed tutorials.
Check out the Wood Branch Candle here: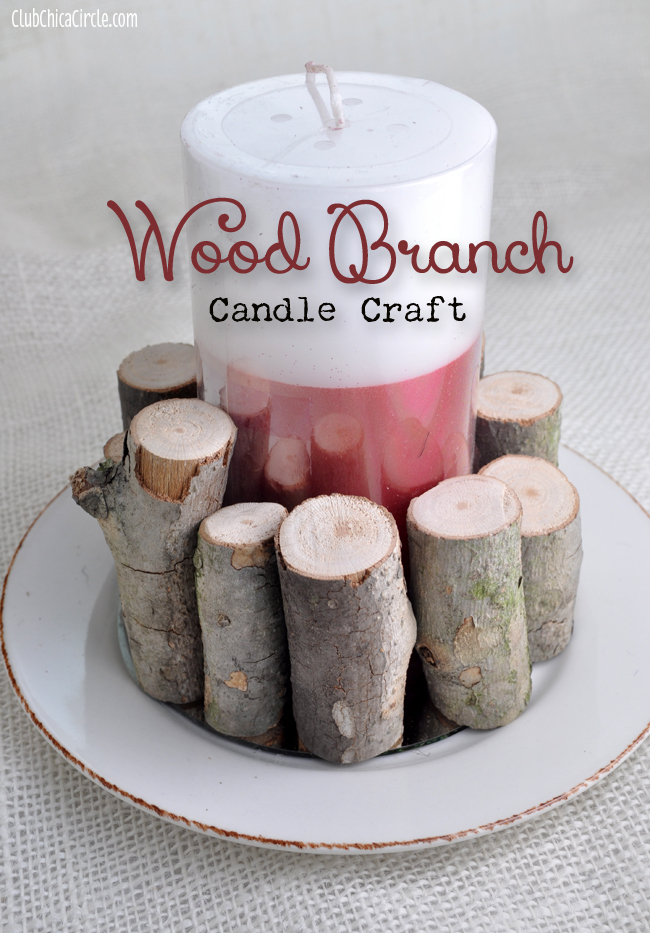 or the Chalkboard Holiday Wood Trivet and Platter here: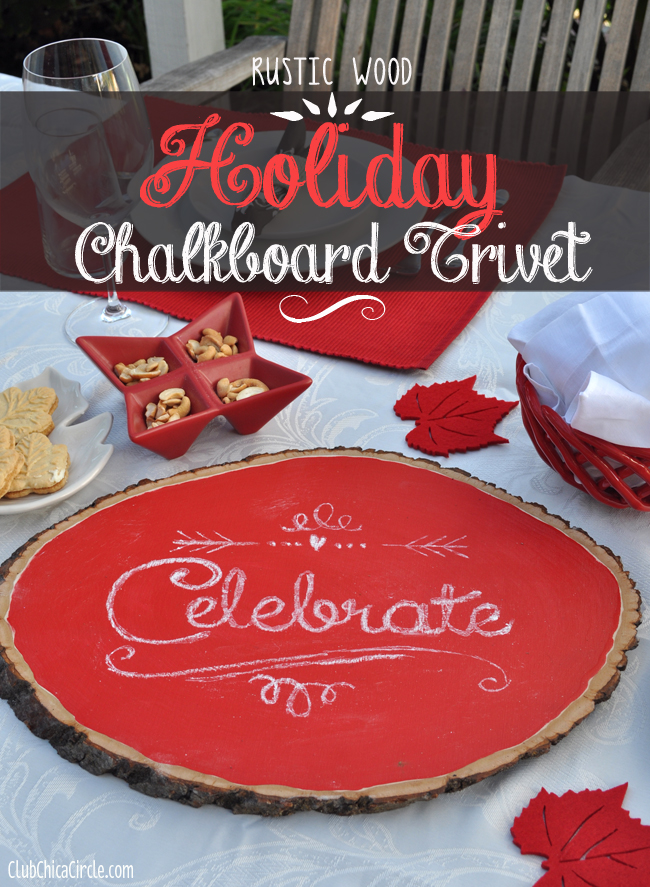 And hidden in tissue paper, is this pretty Wood Burned Love Bracelet: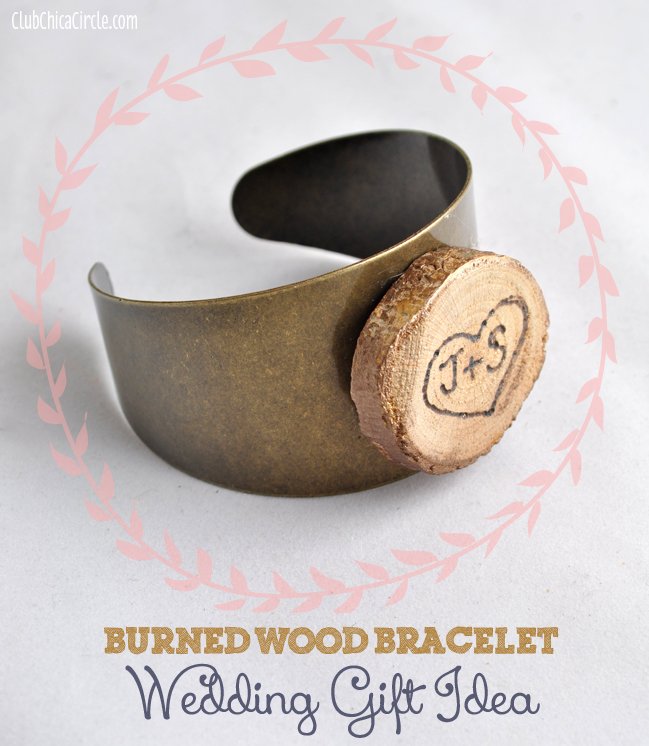 Lovely! This was definitely one of my favorite homemade gifts I have ever given!
Enjoy!