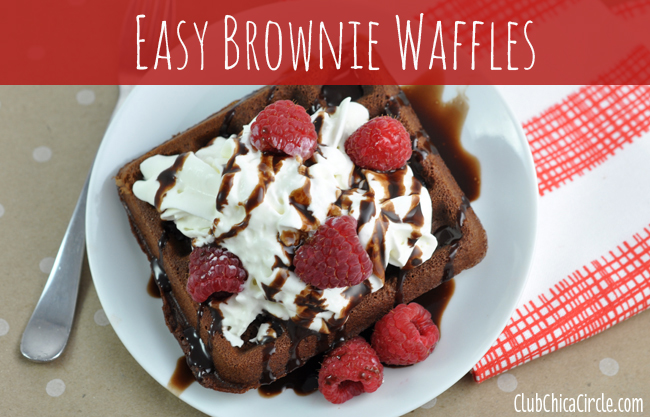 I'm on a waffle roll lately! A few weeks ago, I made a yummy blue raspberry cookie waffle. Last week, we featured a bacon and egg stuffed waffle. Today, it's all about the brownie!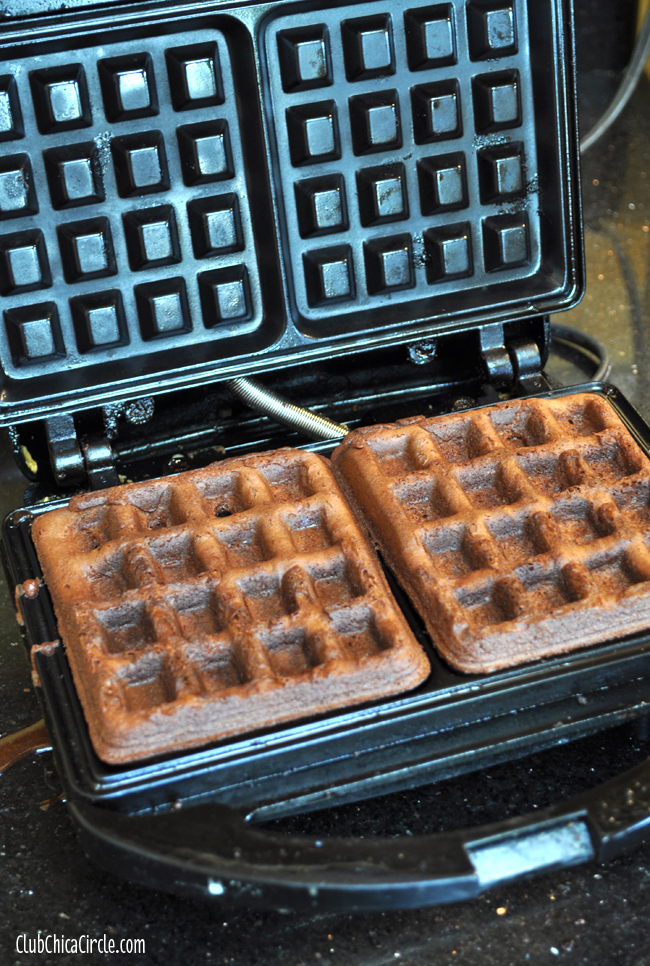 To make super simple brownie waffles, simply start with your favorite brownie mix (or recipe) and add an extra egg to the mix.
The batter will thicker than waffle batter, but spoon about 1/2″ cup of batter on a hot waffle iron, and cook for about 3-4 minutes.

They are good right out of the waffle iron, but you can kick it up a notch with some yummy toppings.
I topped mine with whipped cream, fresh raspberries and chocolate sauce.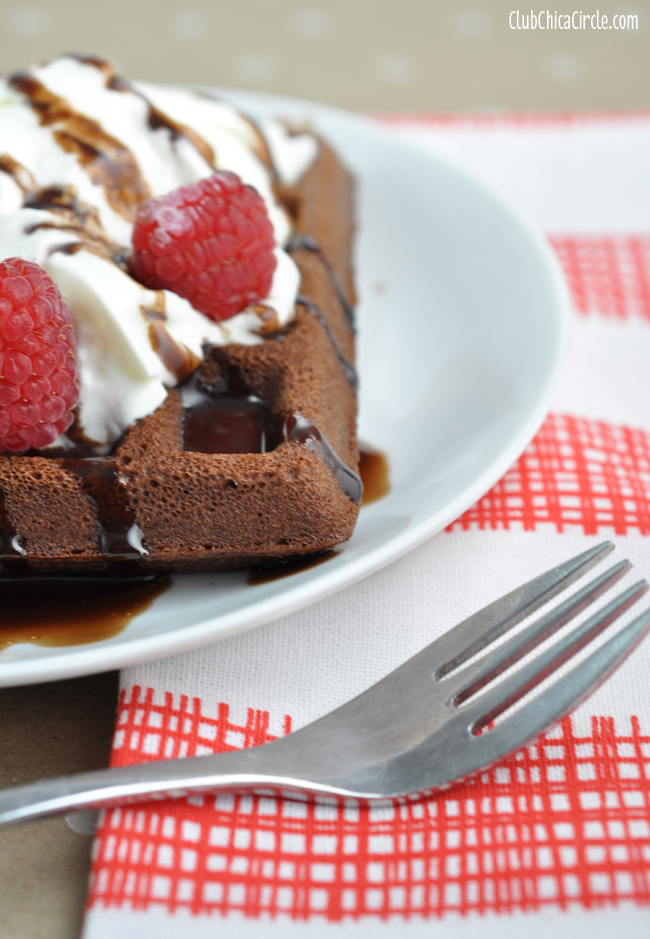 TO DIE FOR! Who wants a bite?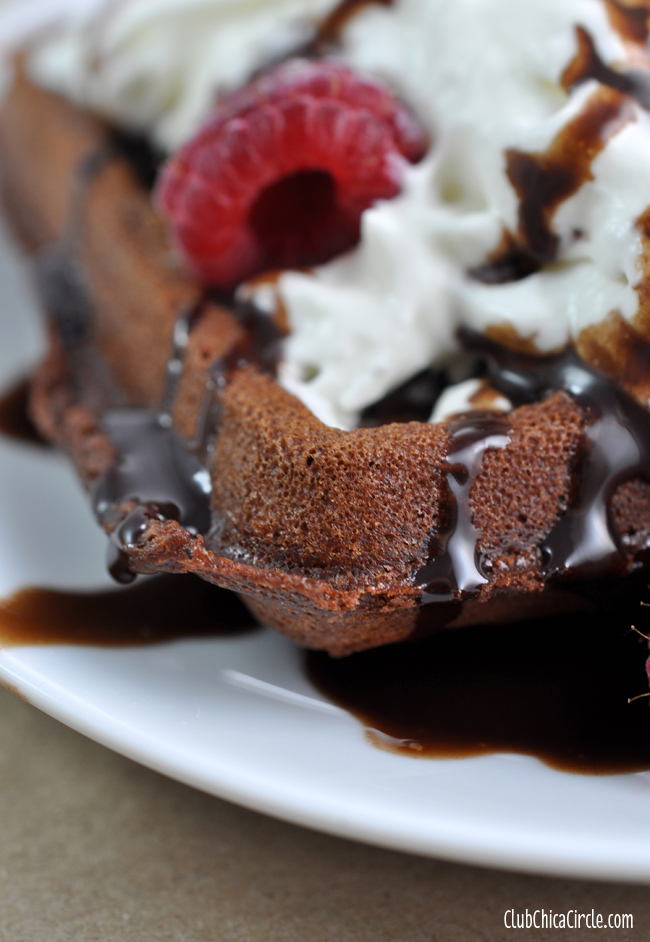 YUM!