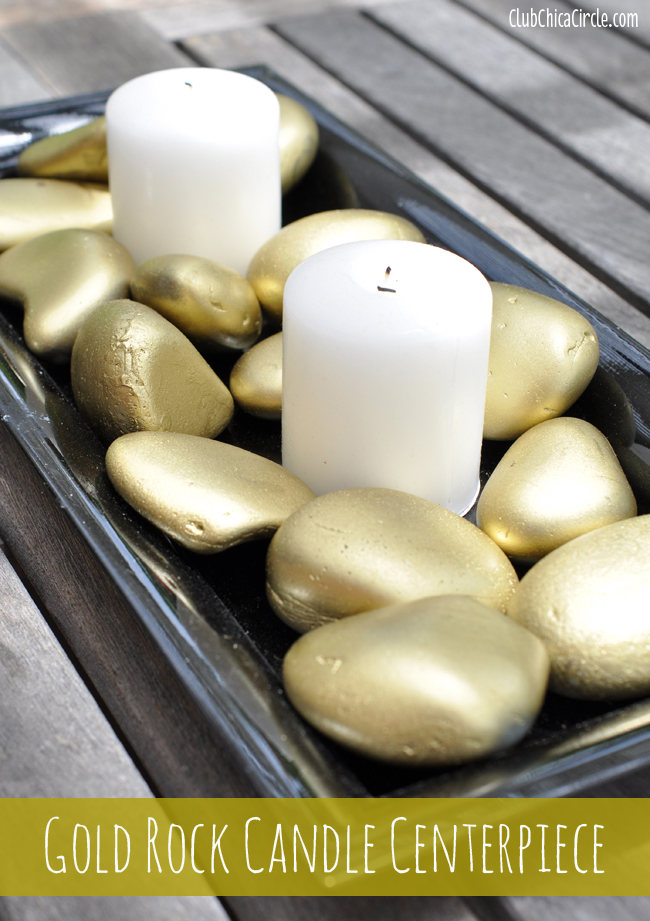 I love me some gold! And today's DIY is no exception! I have definitely been in a gold kind of crafting mood lately—which is not a bad thing, am I right?
Last week, I used this same Krylon 18kt. gold spray paint to upcycle a flower basket into a cool jewelry organizer. I have definitely had my share of crafty adventures with rocks—like vision rocks, or painted face rocks—but today is all about the glamor!

All the step-by-step instructions you need are:
spray paint river rocks with gold spray paint (you can find these rocks in the garden center of your local hardware store. Gold spray paint can be found online, at your local craft store, or at your local hardware store.
when rocks are painted on both sides and dry, around onto a decorative plate and arrange around candles to create a pretty centerpiece.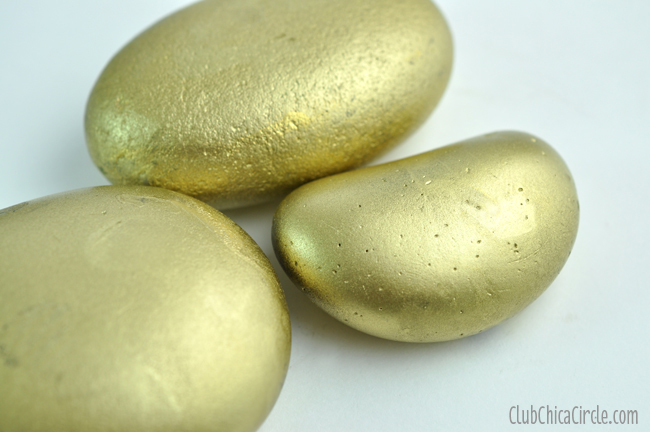 Look how sparkly and luscious these rocks look!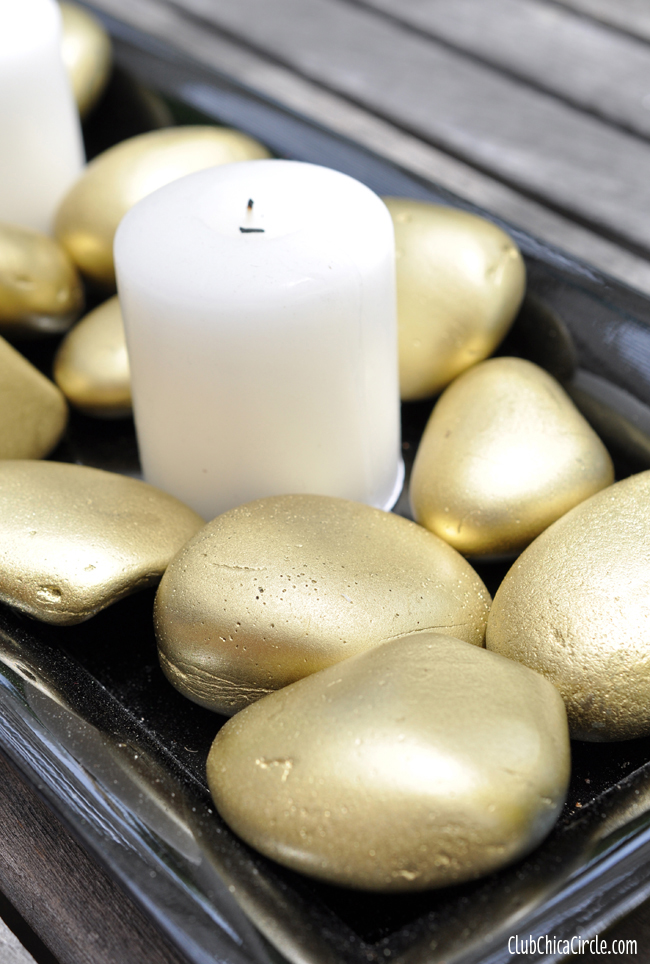 Bring a little glam to something ordinary and from nature!
Try this super simple candle centerpiece idea.