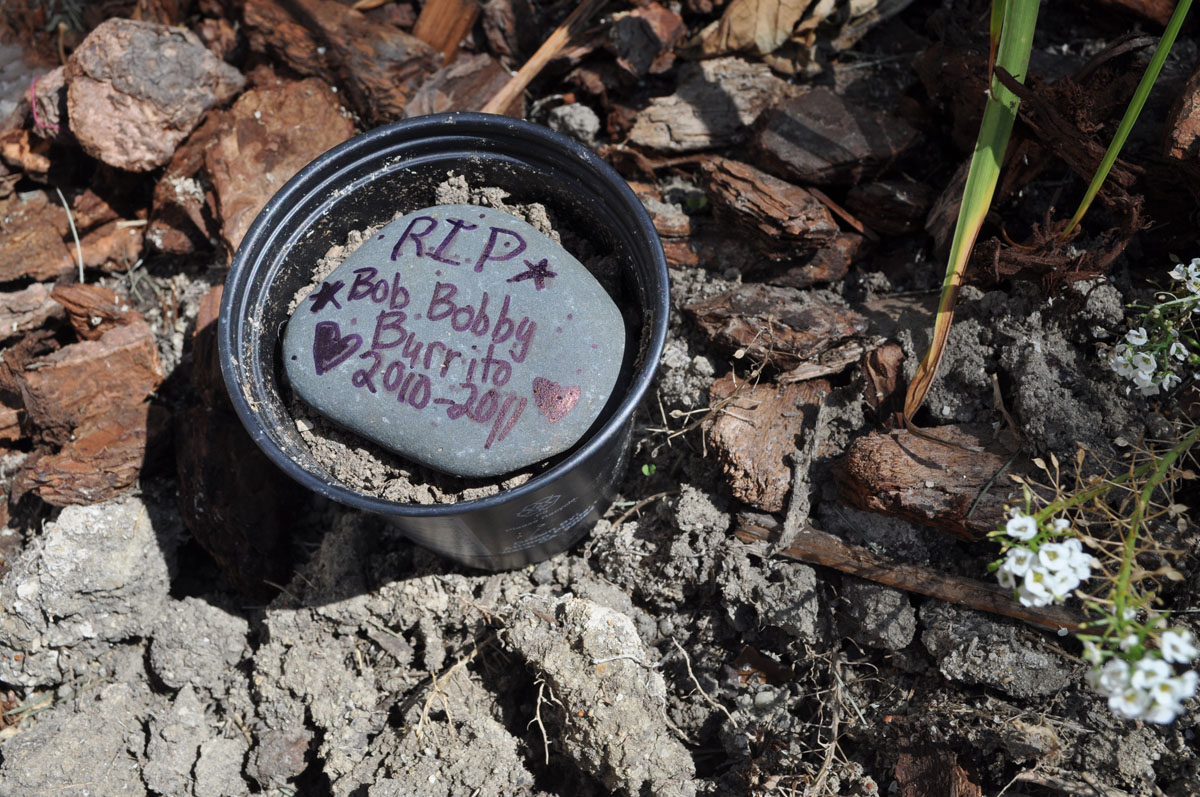 We recently solved the mystery of my tween's lost snail, and it had an unfortunate ending as you can see above. I won't go into the story of why we had a pet snail, or how it got lost in our house, but needless to say, once we found Bob Bobby Burrito, aka pet snail, my empathetic daughter knew exactly what to do. We needed to properly bury said snail and mark it with a proper tombstone, or in this case river rock engraved with a Sharpie.
We have a patch of these river rocks in our backyard, that my husband has realized that he may have to replace some with if we continue to craft with them. You can find them at your local hardware store like Home Depot.
I am sure this won't be the last post on how to craft with river rocks, but after the loss of Bob Bobby Burrito, we wanted to craft something happy. We are also having beautiful fall weather here in Southern California, so we were lucky enough to enjoy the backyard over the weekend. So we thought we would combine sidewalk chalk with rock art! Check out our creations.
Phase 1:
Pencil in your design on rock – we decided to paint a variety of eyes, noses, and mouths
Using white acrylic paint, paint your design to give is a base coat and let dry
Paint in the color details on your rocks
Finish off by accentuating design by outlining certain areas with colored puffy paint or dimensional fabric paint and let dry
Phase 2:
With colored sidewalk chalk, create face outlines, add hair and other details except for eyes, nose and mouth. Draw in body if desired.
Arrange finished facial feature rocks on each of your chalk art creations.
And what do you do with these rocks once you are done? We put them right in the rock area, but strategically placed. = )
Happy Rock Crafting!