Potato printing is one of those crafts that will never go out of style. Remember when we turned potato prints into fun doodles?
This craft idea gets the whole family involved and helps set the perfect festive Easter table too!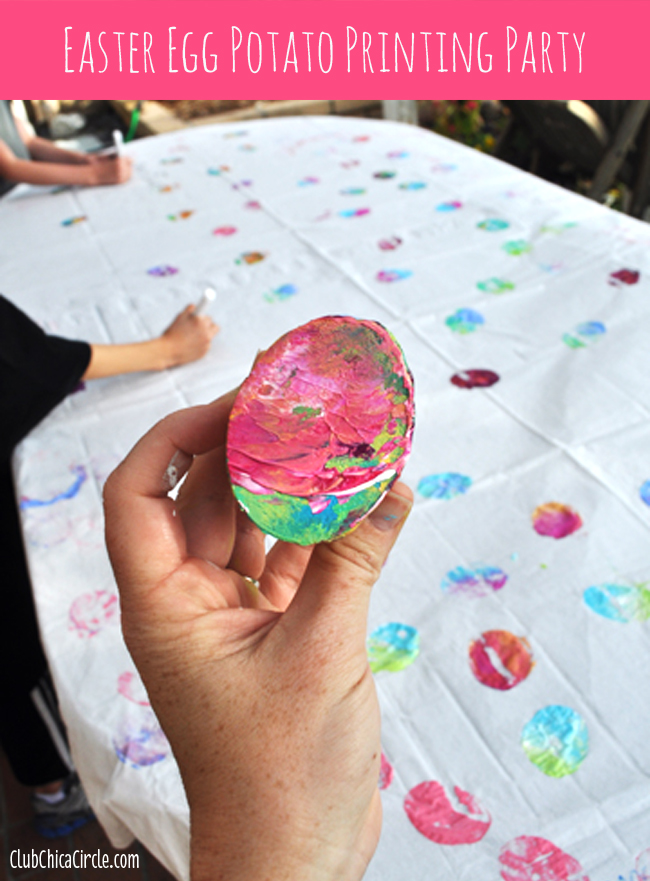 Are you cooking any potatoes for an upcoming Easter celebration? How about setting aside some extra for painting with!
I had to share our Potato Printing Party we had last year to prep for our Easter weekend celebration. Everyone got involved, from my young preschool nephews to the adults. If you aren't afraid to have a little fun and get a little messy, this might be the perfect family painting party craft idea to try this year!
We halved about about 6 potatoes and used the oval shape for the perfect egg shape to decorate our Easter table. I set out my craft and acrylic paints on one table, and we used paper plates to squirt different paint colors onto for printing.
I also set our outdoor table with a large white PAPER tablecloth to print onto.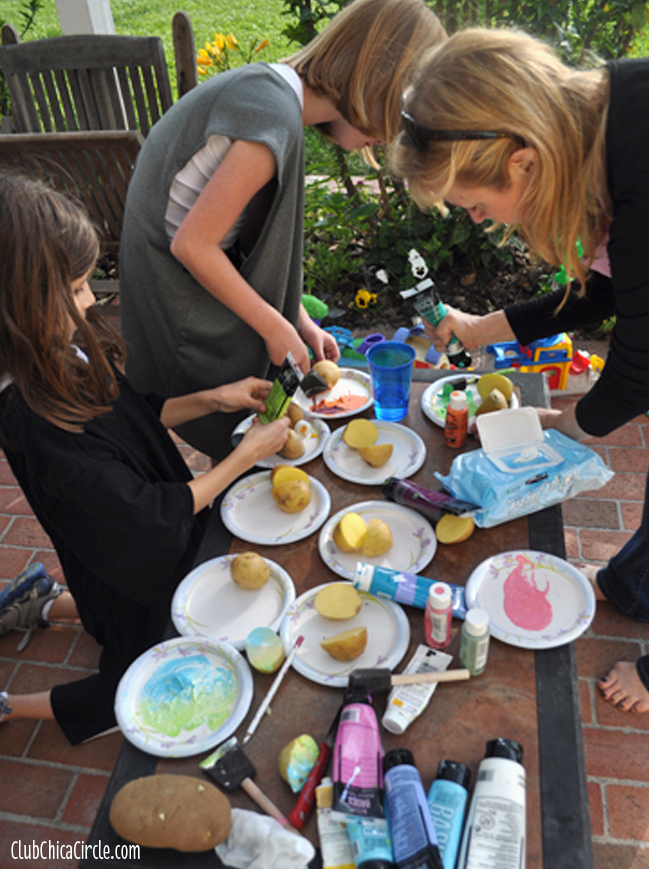 Simply press a potato half into your paint, and then press onto your paper tablecloth.

We made a random and super colorful pattern all over the tablecloth and let dry before setting.
This craft is easy enough for all ages. I just made sure everyone was wearing a paint shirt or apron.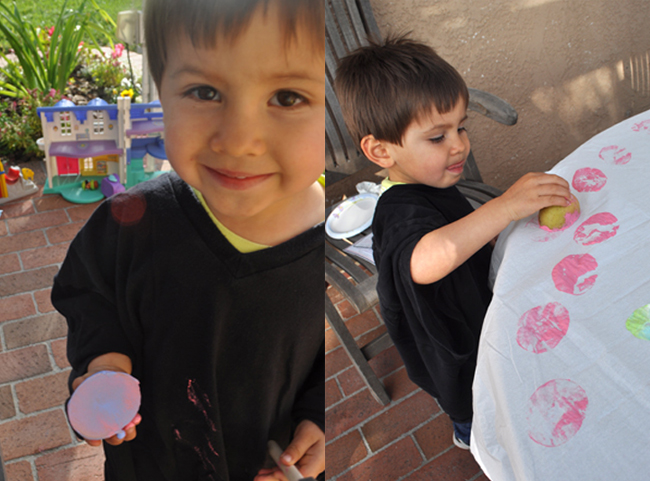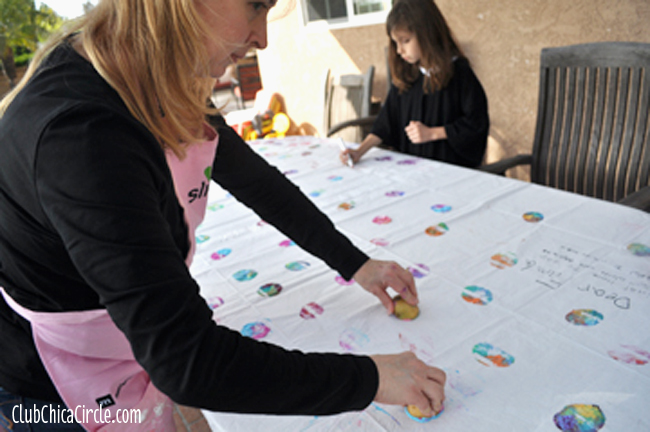 After the younger boys had their fill of potato printing, the girls added an extra touch of writing messages on our one-of-a-kind Easter table.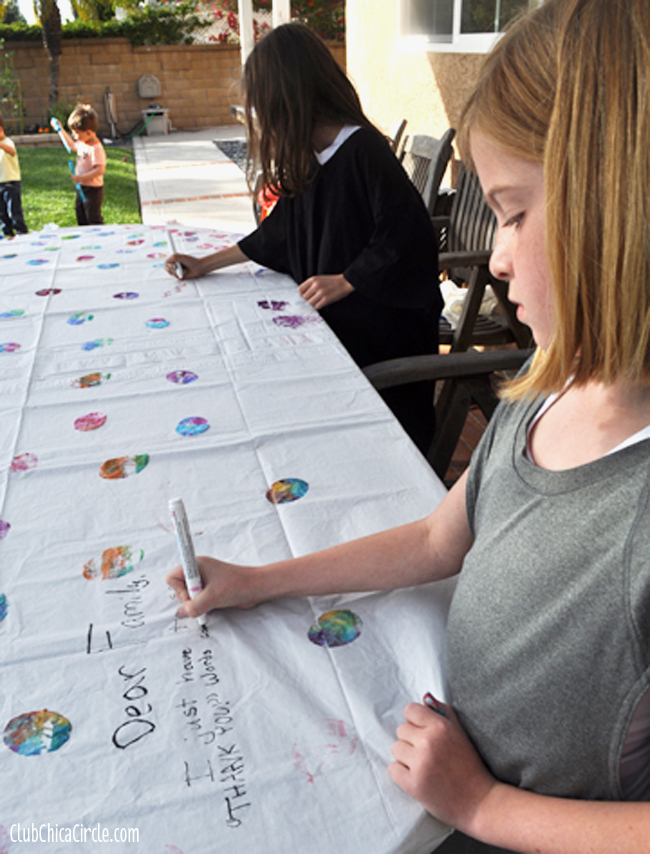 We also printed some extra "eggs" onto letter sized white cardstock paper and let them dry as well.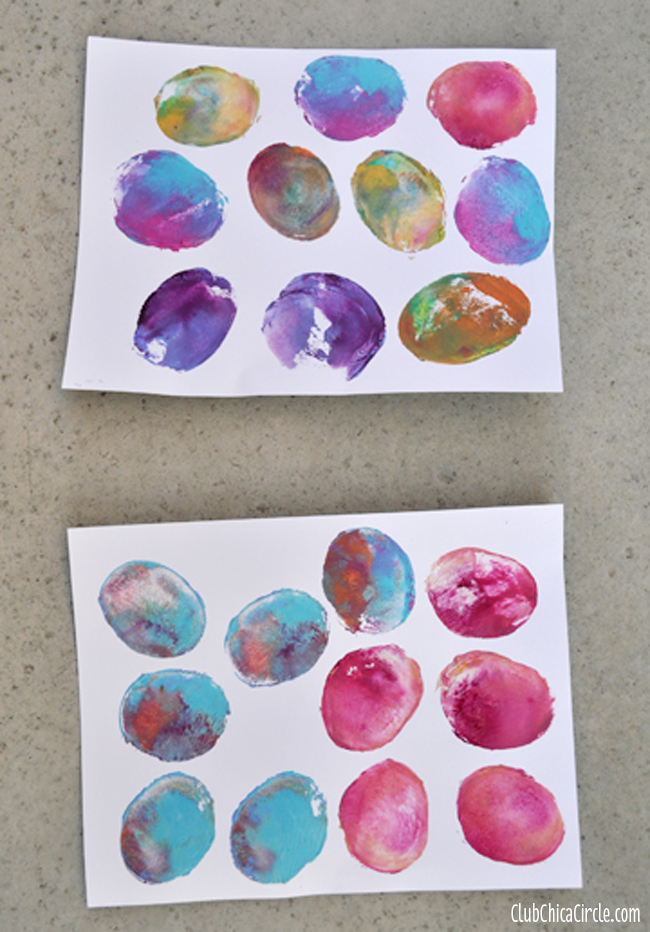 After these were dry, the kids cut them out and attached them to a simple paper ring to make homemade Easter napkin rings. Voilá – now you have coordinating napkin rings! Pair them with pretty colored plates and glasses, and your casual Springtime party table is set!
This completed out fabulously festive Easter table decor.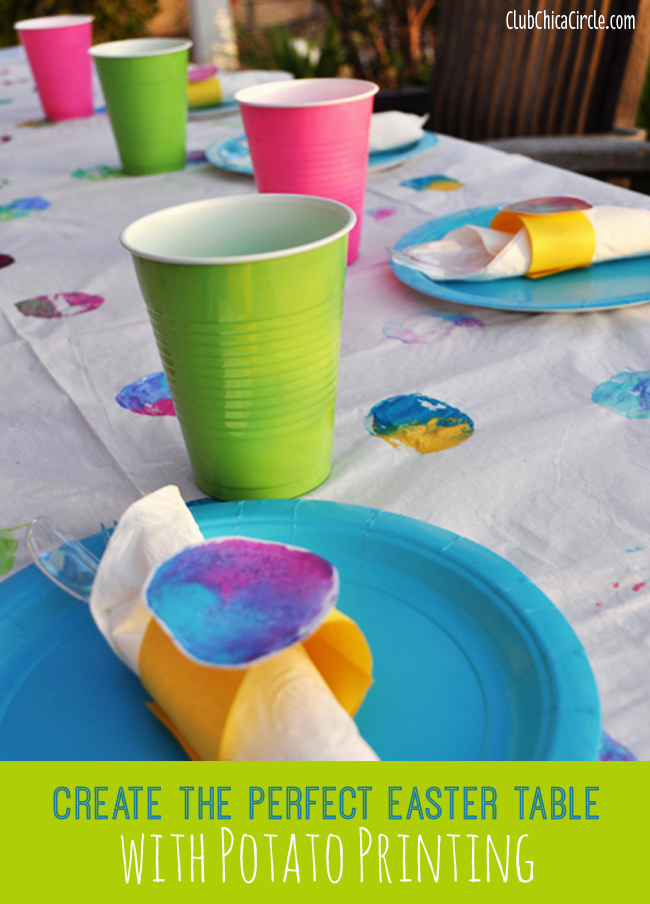 Lovely!
Looking for a fun craft activity for the whole family – and a cool and colorful way to decorate your Easter table? Try potato printing!
Happy Crafting!
If you liked this post, and want more, you can subscribe to be on our mailing list here, and make sure to get your free Cupcake Toppers Printables for Every Occasion.

Feeling social? Follow ChicaCircle on Facebook or Twitter, and follow me on Pinterest or Instagram.