Have you ever used a potato to create art before? This yummy root vegetable has the perfect canvas to carve simple shapes into. There are so many fun possibilities to print with this starchy vegetable.
This time we created some art and had some fun creating potato print doodles. Check out how to potato print, and add some extra doodling flair to them like dancing people, funny faces…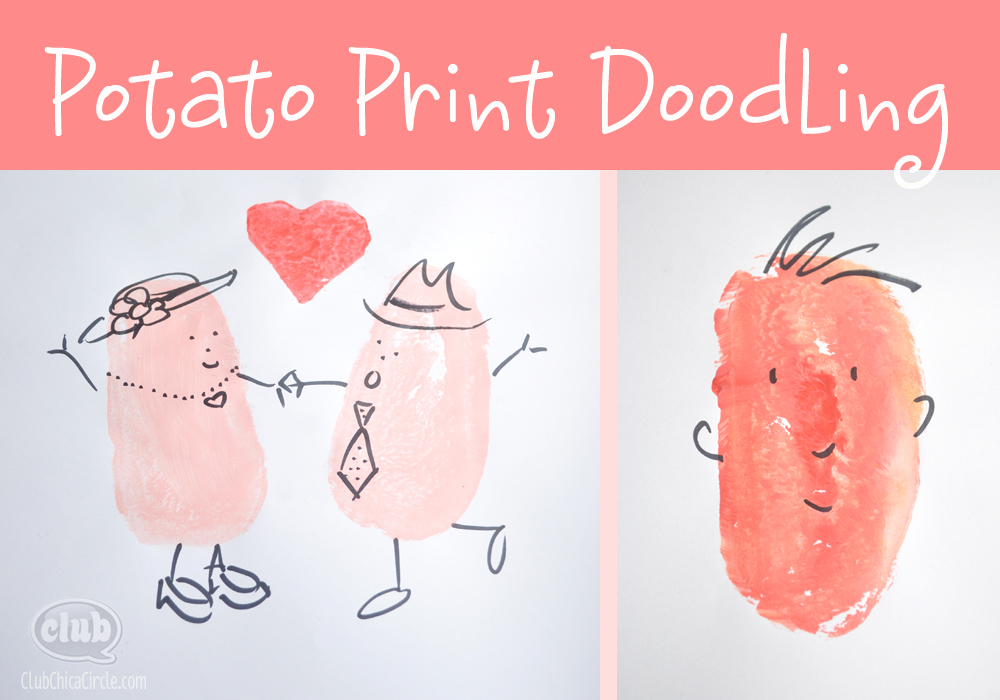 … to funny bunny faces!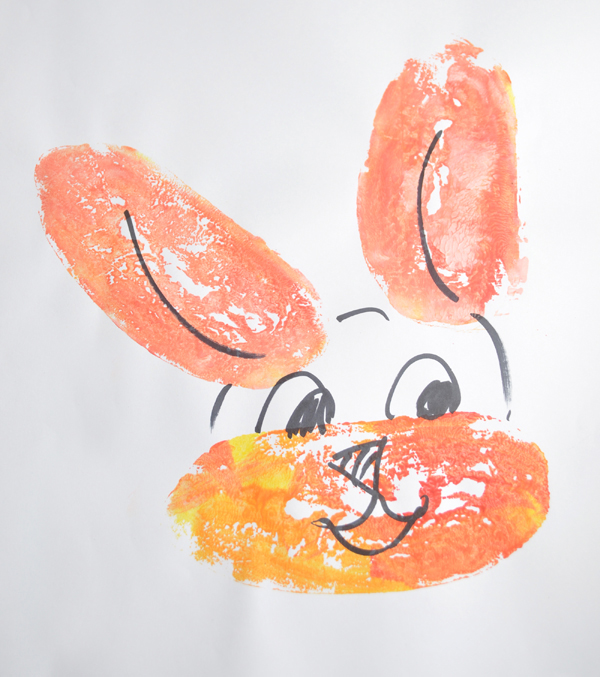 Today's craft idea is pulled straight from my daughter's recent homework assignment. We tried potato printing!
Her fifth grade class is exploring the history of the 50 states, and what makes each of them unique. This week she explored Idaho, and their claim to fame — the potato. Did you know that the infamous Russet potato variety, in which Idaho is most commonly known for, was started by one man, Luther Burbank? He was a horticulturist, originally from Massachusetts, who planted exactly 23 seeds into the ground in Idaho in 1872. They all produced tubers (or potatoes), but there was one distinct one that was the largest and heartiest of the bunch. This one potato is what ultimately spawned the Russet Burbank variety we eat today. Talk about one little thing or person making a difference!
So, have you ever created art with the potato? The shape and texture of the inside of a potato lends itself well to carving. It is soft enough that I felt comfortable letting my 11 year use a paring knife to carefully carve a simple design out of it. The best part is that the potato is firm enough to hold it shape and stand up to paint without breaking down while using it as a stamp.
I set out white paper, craft paints, and sponge brushes. I cut the potatoes in half, some lengthwise, and some along the middle.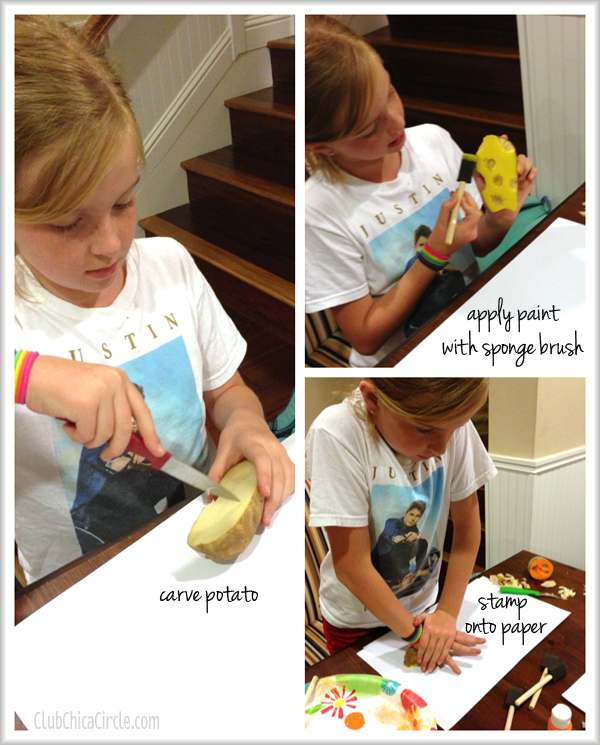 She carved her shapes into the potatoes, applied paint with a sponge brush, and then stamped onto paper.
My girl was going for a farm scene to depict the Idaho potato farmers. She carved a polka-dot shape for a cow, a face for the farmer, and a barn. It turned out great, and she had so much fun creating her potato print art.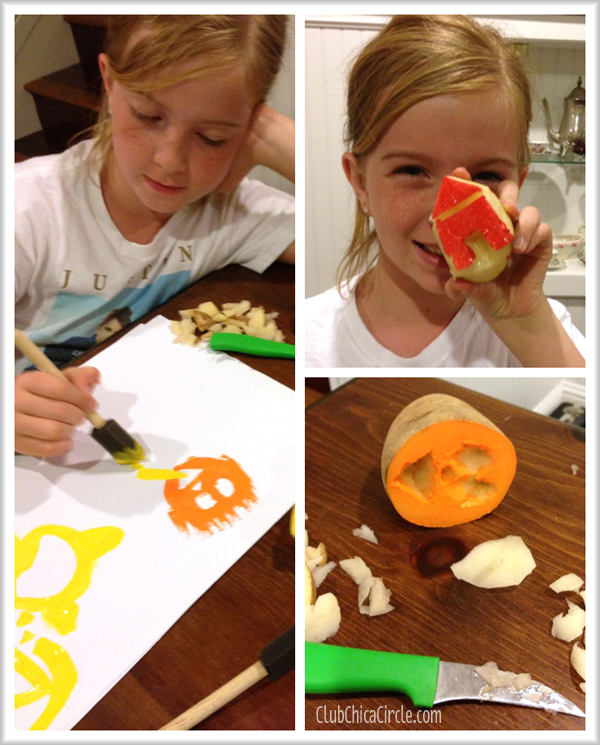 I couldn't resist joining in on the fun. I went for the purest form of potato printing, so I used the potato without carving it, except for a simple heart shape.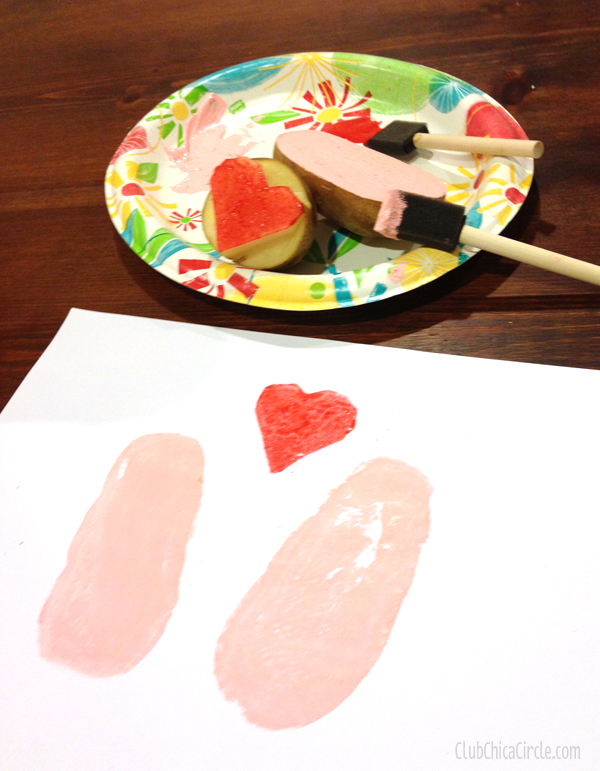 Then, I thought it would be perfect to combine it with doodling. After the paint was dry, I took a black Sharpie marker and turned each print into cute doodle cartoons.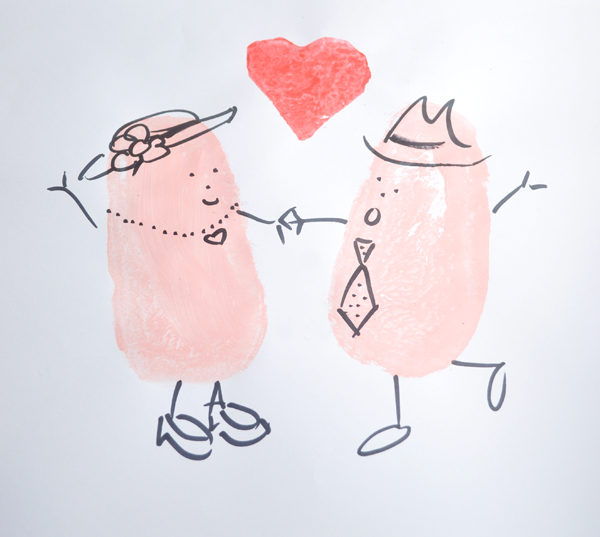 The only thing that I was limited by, was my imagination. Next time you are looking for a quick boredom busting craft for kids, try potato printing. And don't be afraid to join right in there with your kids.
Happy crafting!
If you liked this post, and want more, you can subscribe to be on our mailing list here.
Feeling social? Follow ChicaCircle on Facebook or Twitter, and follow me on Pinterest or Instagram.