Disclaimer: this post is sponsored by DecoArt. All opinions, ideas, and images are completely my own.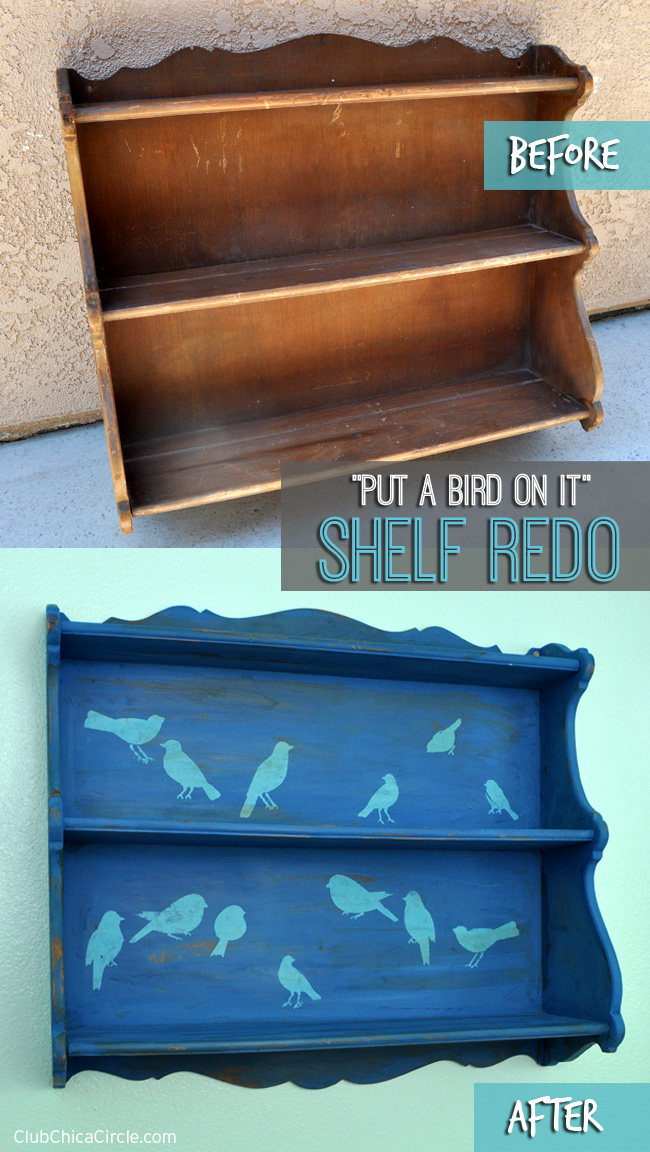 What does it mean to "put a bird on it"? If you are a Portlandia fan, then you know. If not, this video below will tell you all you want to know. After you watch, I swear you are going to want to put a bird on your next craft project. = )
Really the inspiration came from this $1 garage sale find. I knew it had good bones, it was still a sturdy functional shelf. It just had long since lost its outward style and needed a major facelift. A little bit of color and a cute bird stencil and my chalky finish paints to the rescue!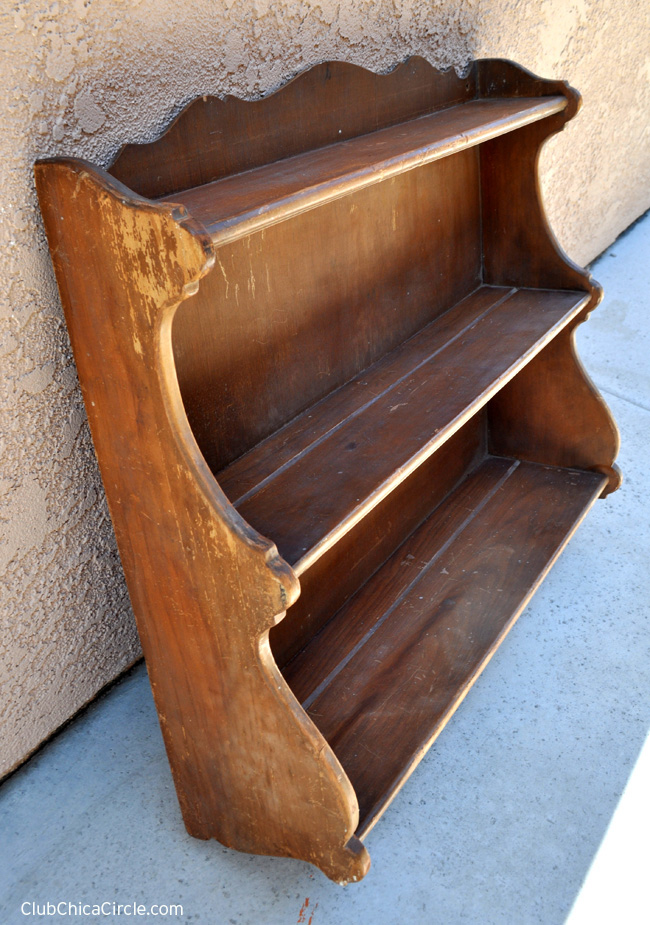 Here is what I used:
Americana® DECOR™ Chalky Finish paints in Legacy blue and Escape light blue
Americana® DECOR™ Créme Wax in golden brown
Americana® Feathered Friends Stencil
Sponge brush
Stencil brush
Sanding block or sand paper
Soft cloth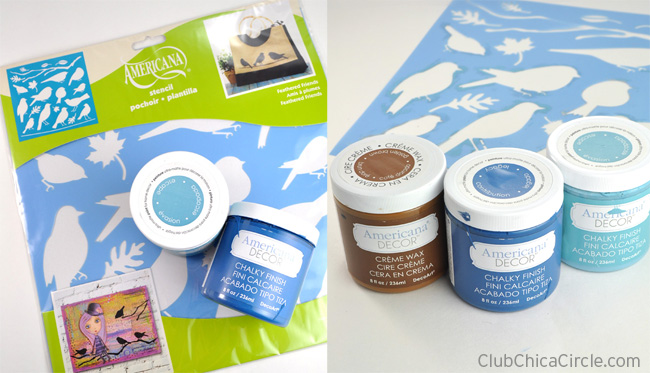 What I love about the Chalky Finish paints from Americana® DECOR™ is that there is no priming necessary, and the coverage is really great. These small jars of paint go a long way! I've used these colors in past upcycle DIY projects like this jewelry box turned TV remote box, and I still have plenty left for my next project.
After I cleaned off my shelf, I painted on a coat of the Legacy blue paint. I let dry and touched up with a second coat wherever it needed it. You could stop there and continue on with adding a stencil detail, but I wanted to give it a little rustic feel. So I used a sanding block to randomly sand off some of the paint revealing the original brown below.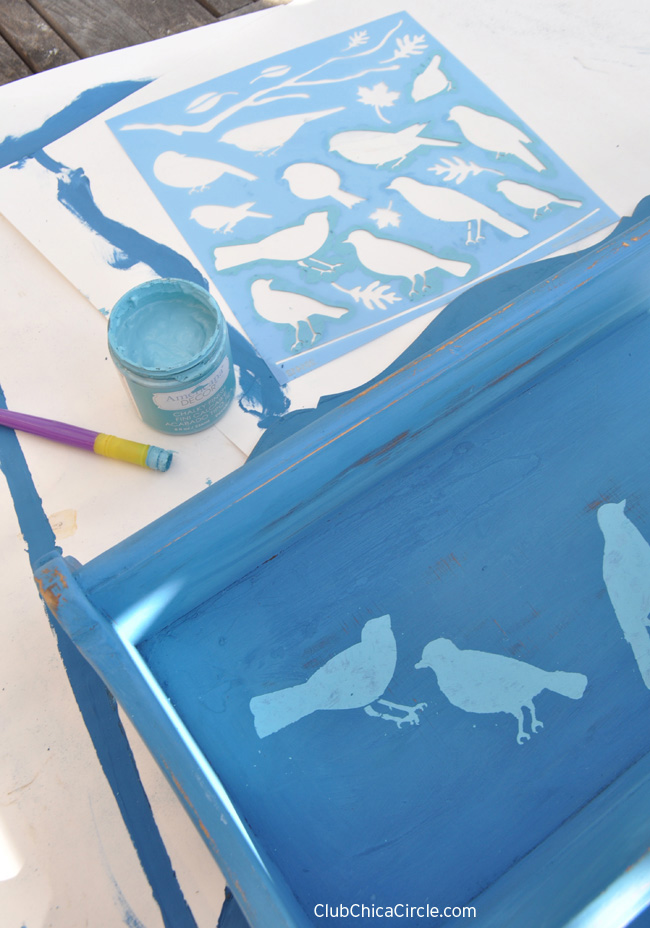 Then I "put a bird on it" and added pretty stenciled birds using the lighter Escape blue Chalky Finish paint and a stencil brush.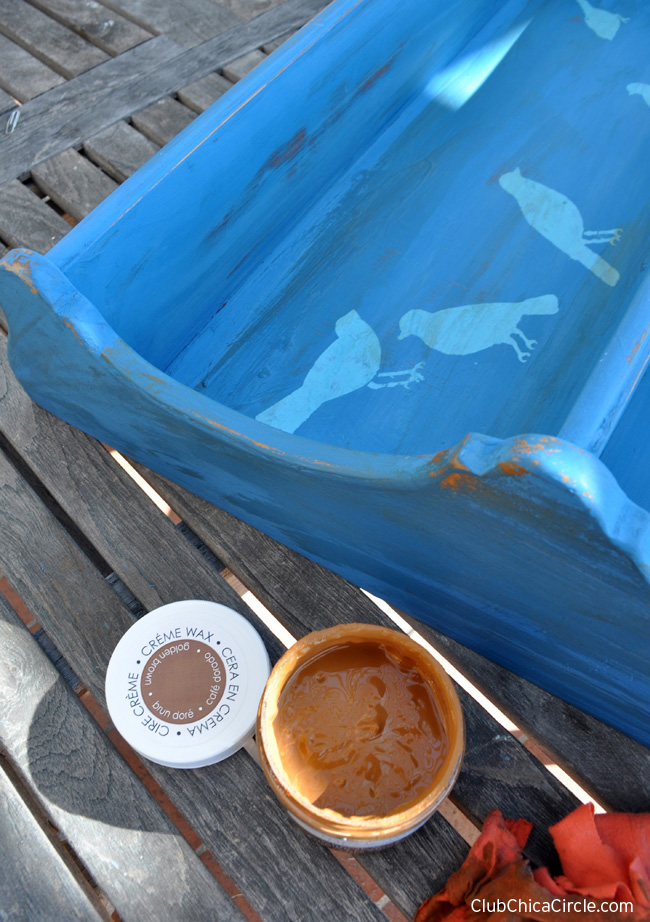 I finished off by using the Golden Brown Créme Wax and a soft cloth to add an extra layer of vintage flair to create this beautiful one-of-a-kind pretty blue shelf.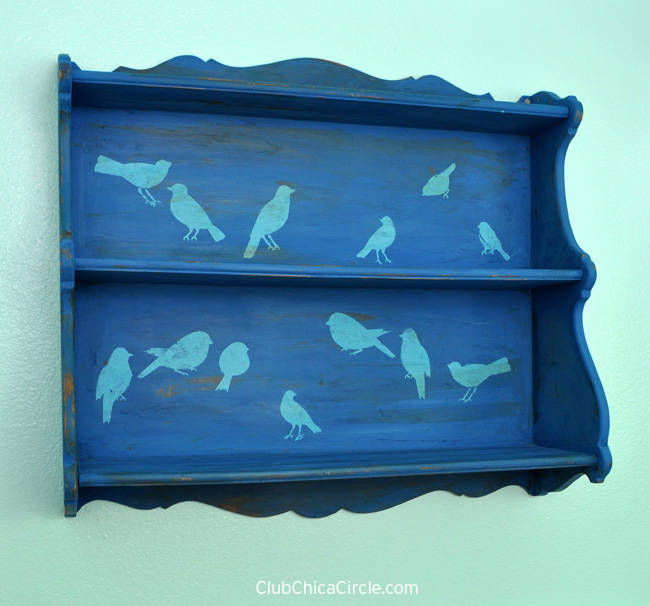 My teen daughter loved it so much, she took it for her own, and it now hangs in her bathroom!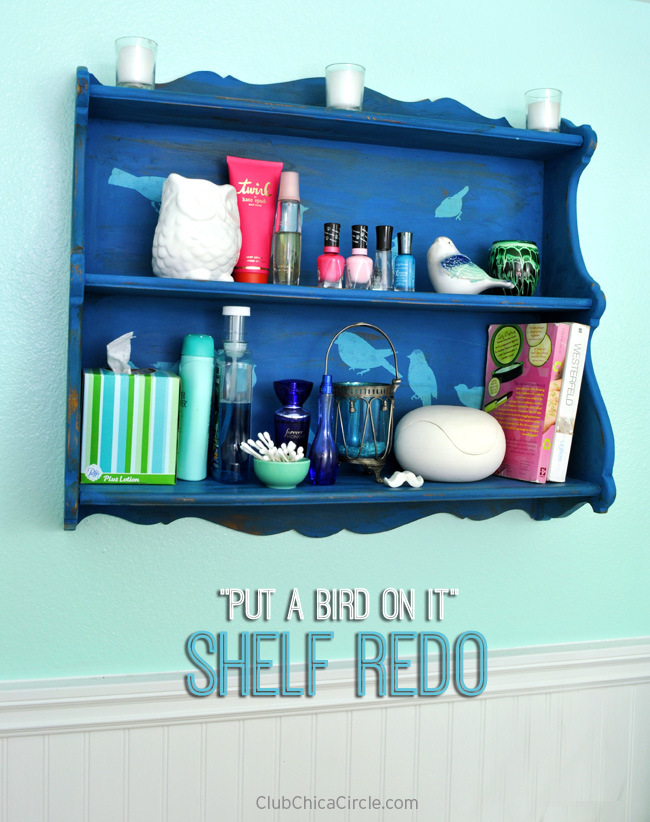 I love that it found a new home and had a second chance with a pretty new life.
Did you know your next upcycle project might just win you some $$$!
Visit the DecoArt Chalky Finish website for more chalk paint ideas and inspiration!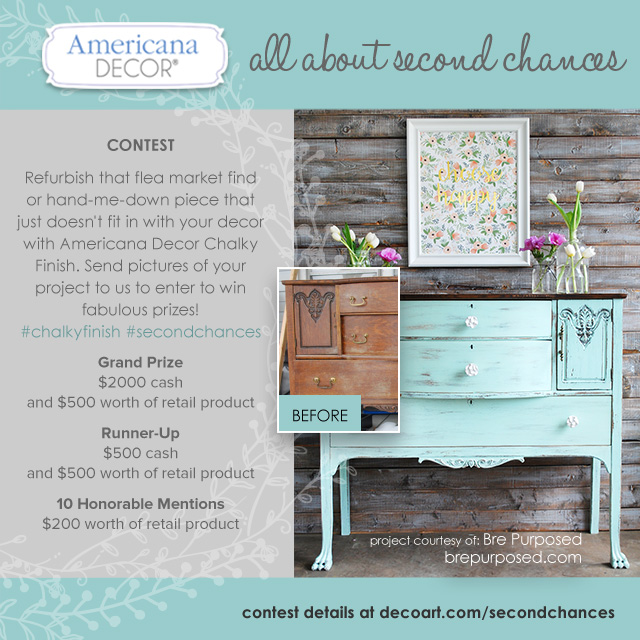 Go to DecoArt.com for all the details!
Oh, and don't forget to "put a bird on it". = )