Disclosure: this post is sponsored in part by Honey Bunches of Oats. All photos, ideas, and opinions are completely my own.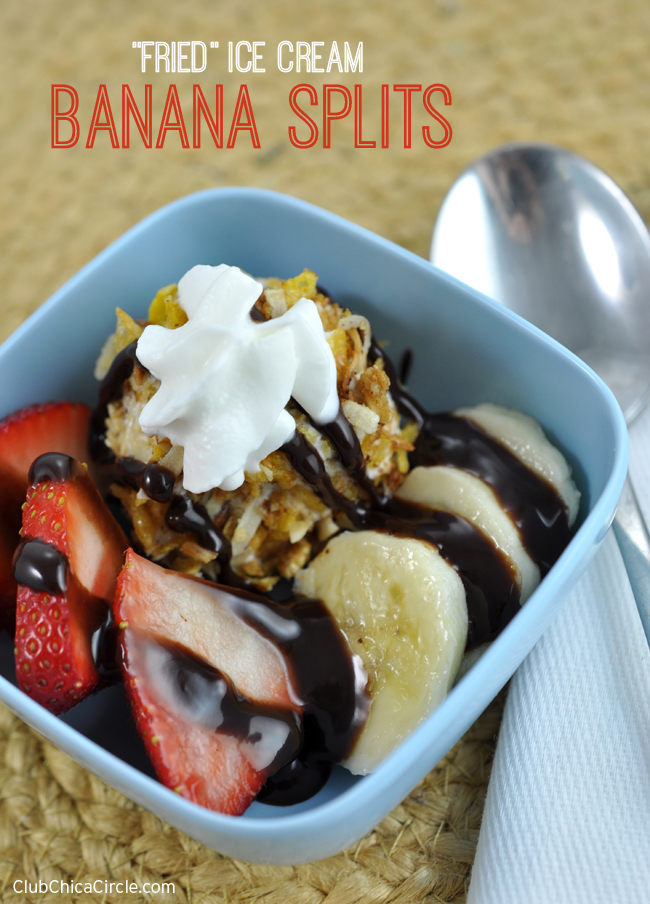 I was recently asked to try out one of the new Summertime recipes found on the Honey Bunches of Oats site, where there are loads of great recipe ideas ranging from the savory to the sweet. Recipes like Crab Cakes with Sriracha-Lime Mayo, Sweet and Savory Mango Spears, Fried Ice Cream with Cinnamon-Chocolate Sauce and Crunchy Sweet Potato Fries with Harissa Ailoi which are perfect for backyard barbeques, family picnics, or just a yummy summer treat!
I was inspired to make the "Fried" Ice Cream with Cinnamon-Chocolate Sauce, but with a few tasty tweaks. I made "fried" ice cream banana splits! Yum!
First, I prepped mini ice cream balls and scooped by vanilla ice cream into a mini muffin pan lined with mini cupcake liners. Then I put them back into the freezer to set for at least 30 minutes.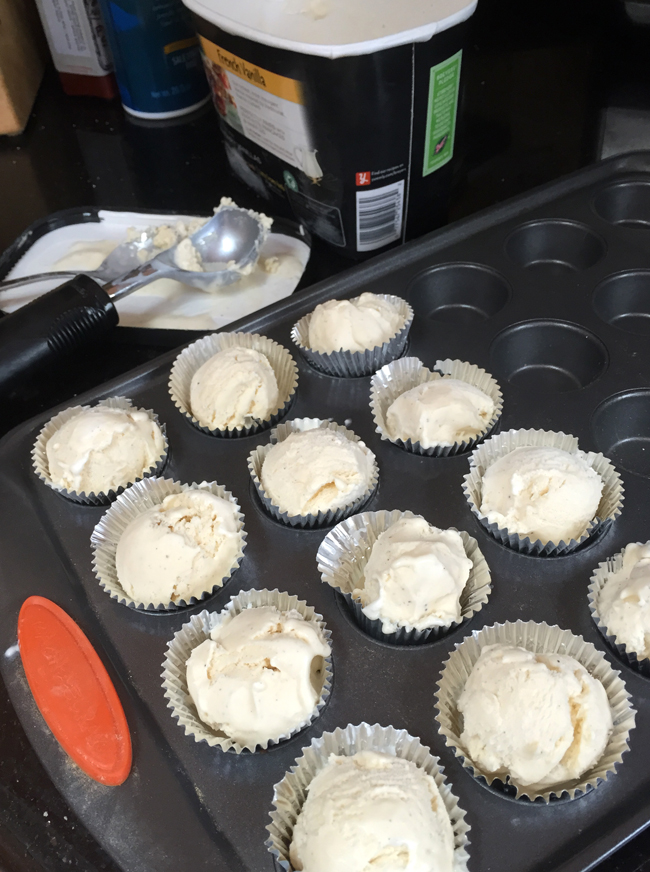 Then it was time to make the yummy "fried" coating.
You will need:
1 cup of Honey Bunches of Oats cereal
1/2 cup of shredded coconut
1/4 chili powder
1 tablespoon of vegetable oil
I placed the first three ingredients into a plastic bag and used the back of my measuring cup to crush the ingredients together.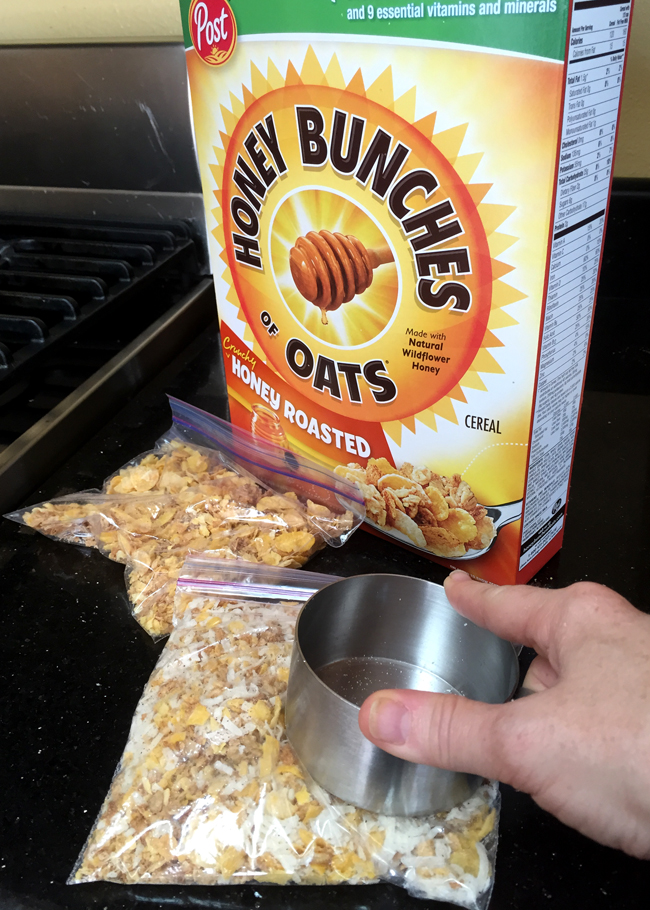 My daughter doesn't like coconut, so I made two different batches, one with the coconut shavings and one without.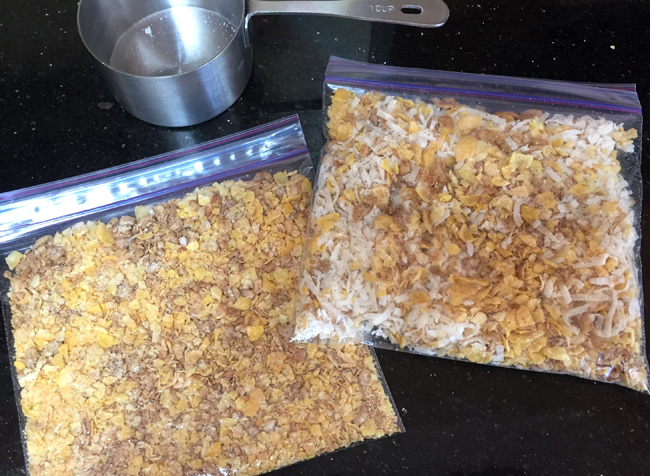 Then it was time to "fry" it up. In a large skillet, heat up 1 tablespoon of oil and lightly brown the cereal mixture. Pour into a bowl and cool completely.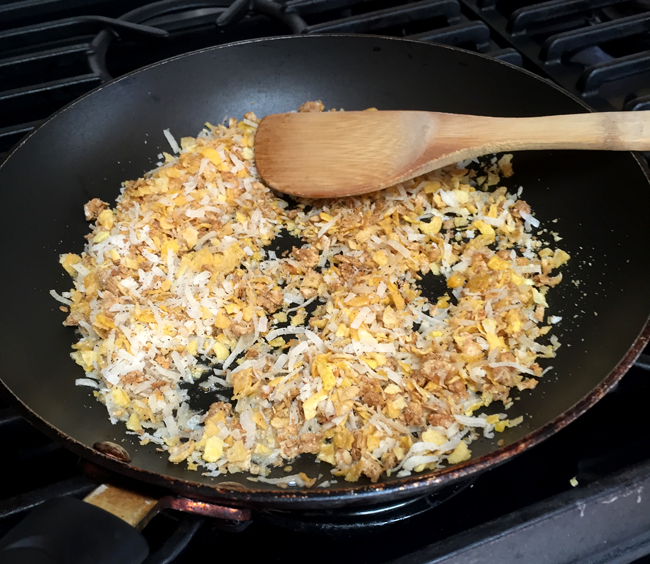 By the time you have made your fried cereal coating and it has cooled, your pre-made ice cream balls should be set.  Roll each ice cream ball into the cereal coating and refreeze to set again before serving.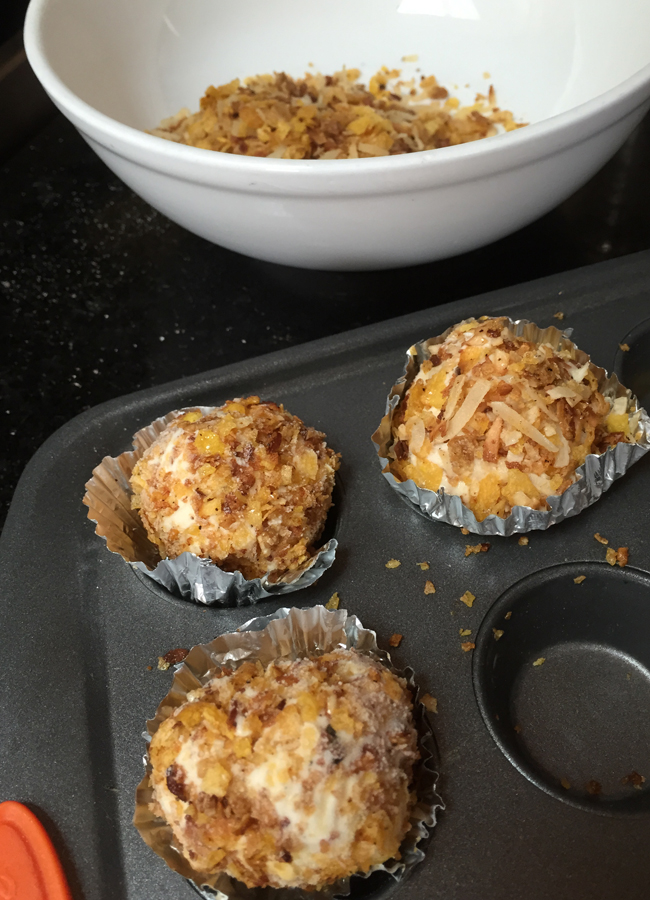 These would be great to pre-make for a Summer party!
To make "Fried" ice cream banana splits, it's all about the toppings!
I sliced up strawberries and bananas, and had chocolate sauce and whipped cream on hand.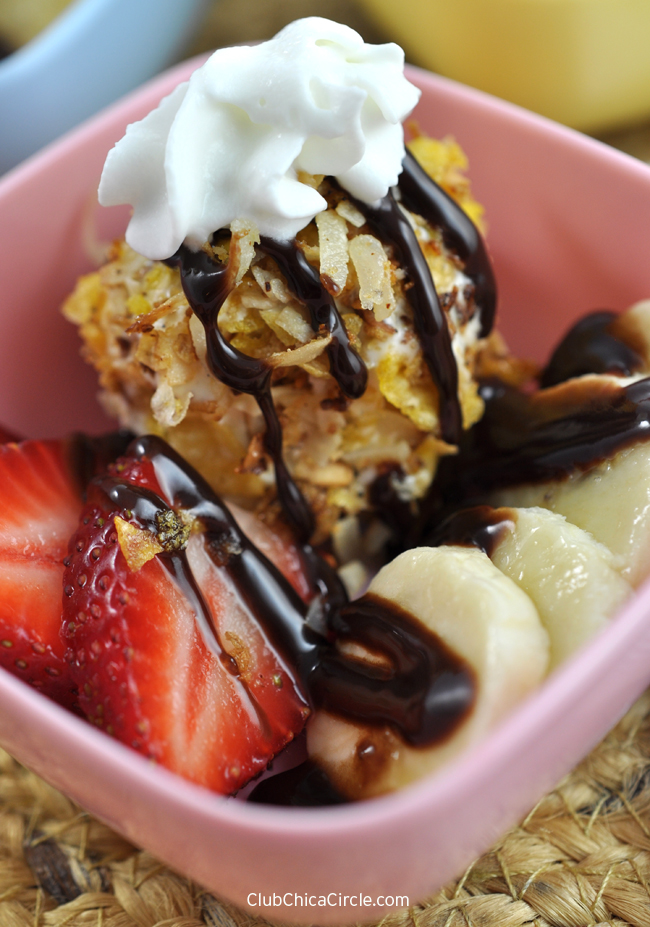 Assemble all of the yummy ingredients into a bowl, and you have the yummiest banana splits ever!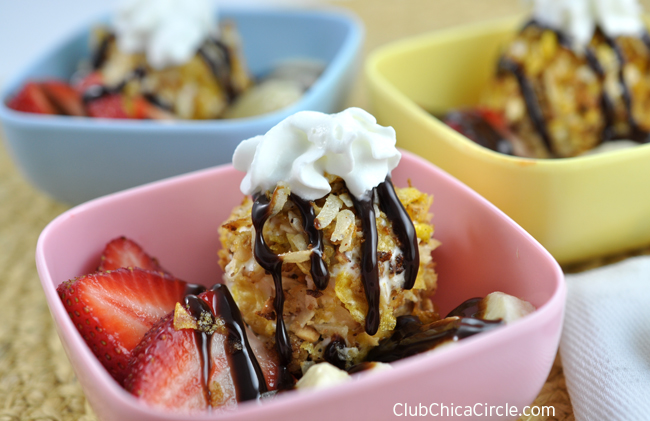 Yum!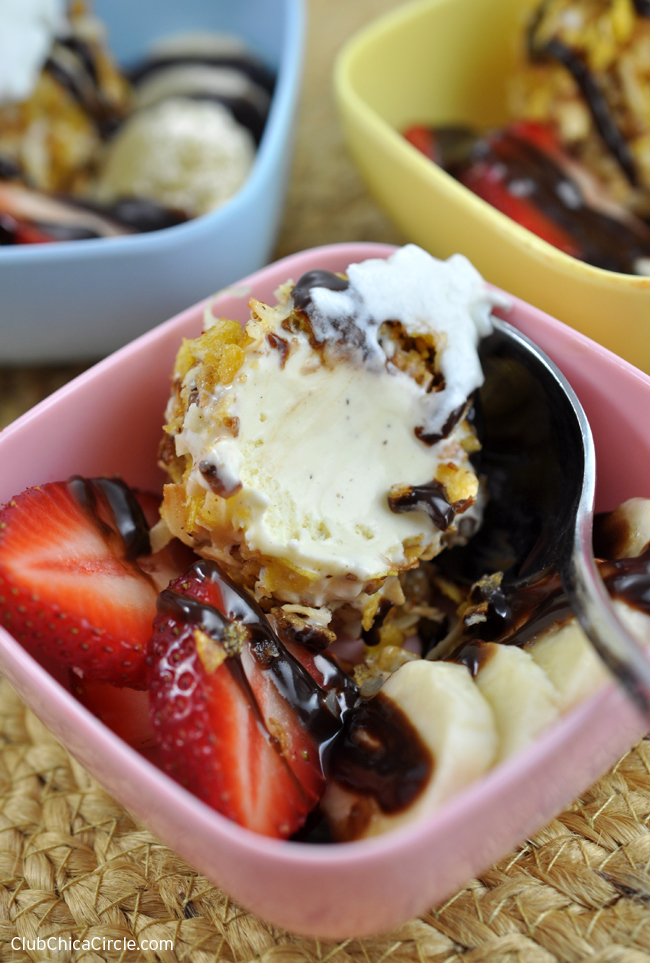 Check out the original "Fried" Ice Cream with Cinnamon-Chocolate Sauce recipe, or many others here.
Enjoy!