Disclaimer: this post is sponsored by DecoArt. All opinions, ideas, and images are completely my own.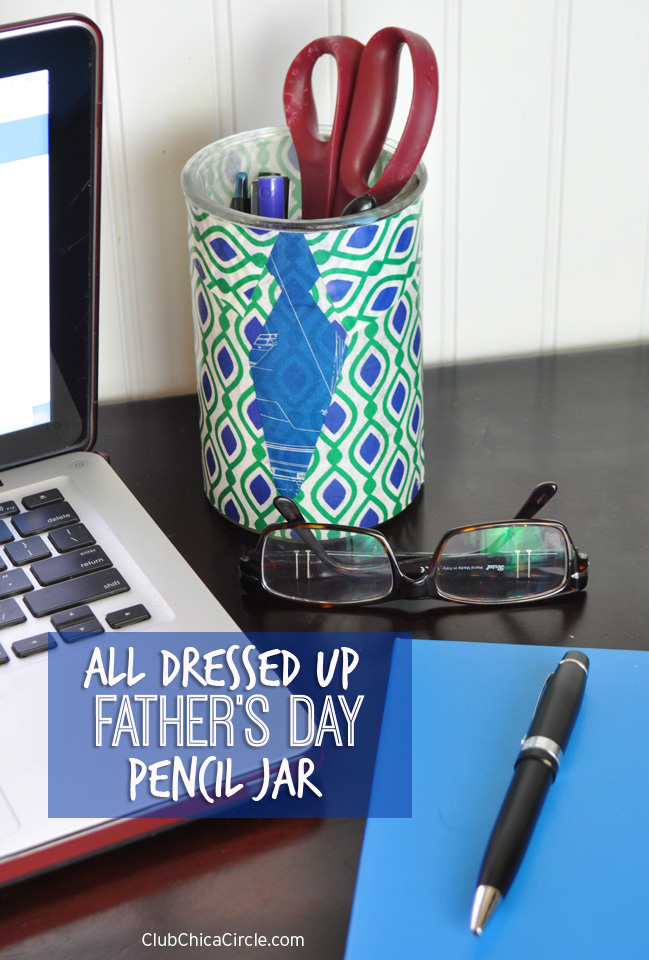 Father's Day is right around the corner, and if you are looking for an easy and fun homemade gift idea for Dad, then you will love today's craft!
With Americana Decou-Page™, a spongebrush, a tall glass vase, and these new fabulous Decou-Page™ papers, I made this really cool pencil jar that looks great on any desk. Decou-Page™ papers come in a variety of patterns and sets, so it is so fun to customize your own "dressed up" pencil jar. I used a glass vase that had a straight shape, without any curves, to make it ideal for decoupaging my paper on the front.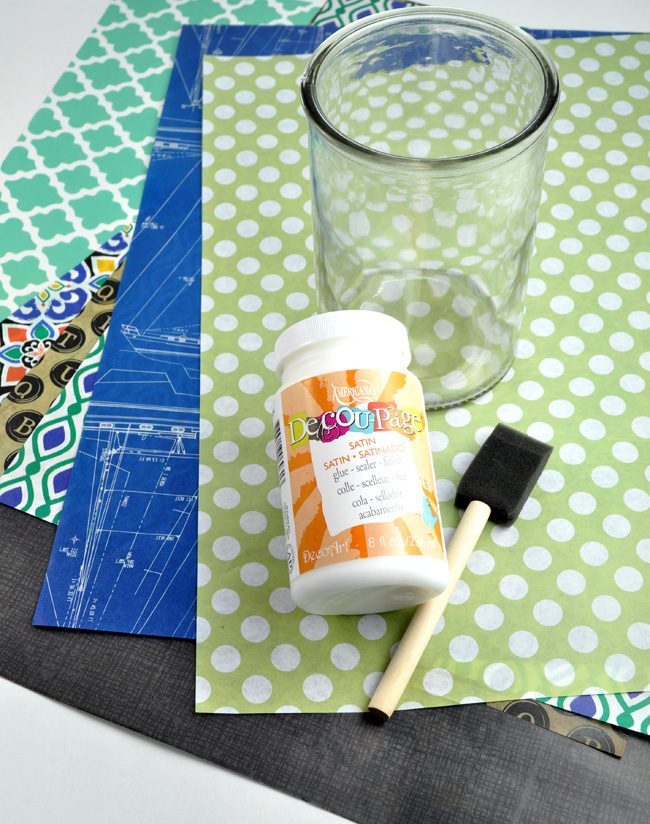 What do you need to know about Decou-Page™ papers?
They…
Resist tearing during application
Are bleed resistant
Are available in regular and foil colors
Have three coordinating pattern sheets (12″x16″) per package
Are eco-friendly papers that are recyclable and certified to comply with FSC regulations
For this Father's Day gift idea, I started by picking a pattern that looked like it could be a nice button down dress shirt. I measured my vase and cut the Decou-Page paper to size. Then I applied a coat of the Decou-Page on the outside of my vase.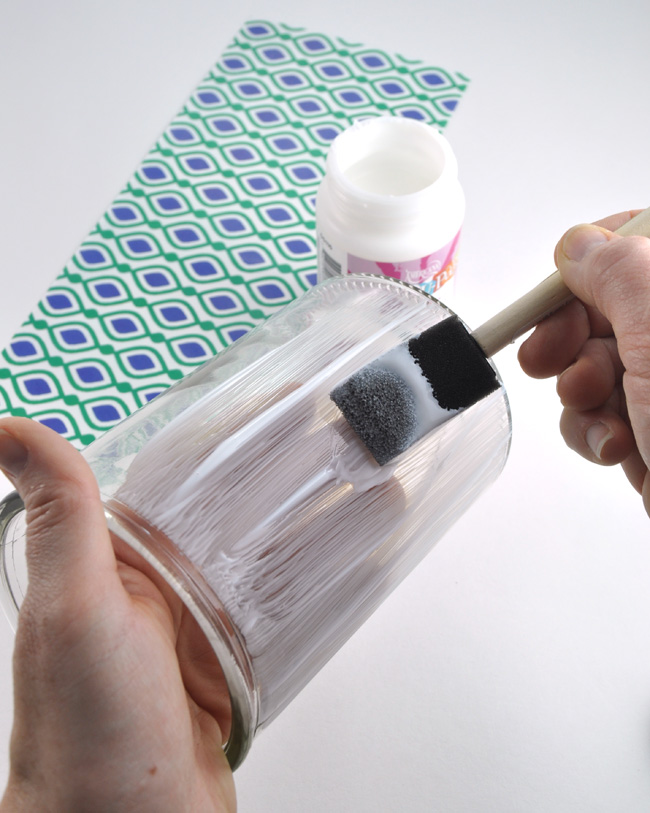 Then I carefully applied the paper on top, and finished off with a second coat on the top of the paper to seal it to the vase.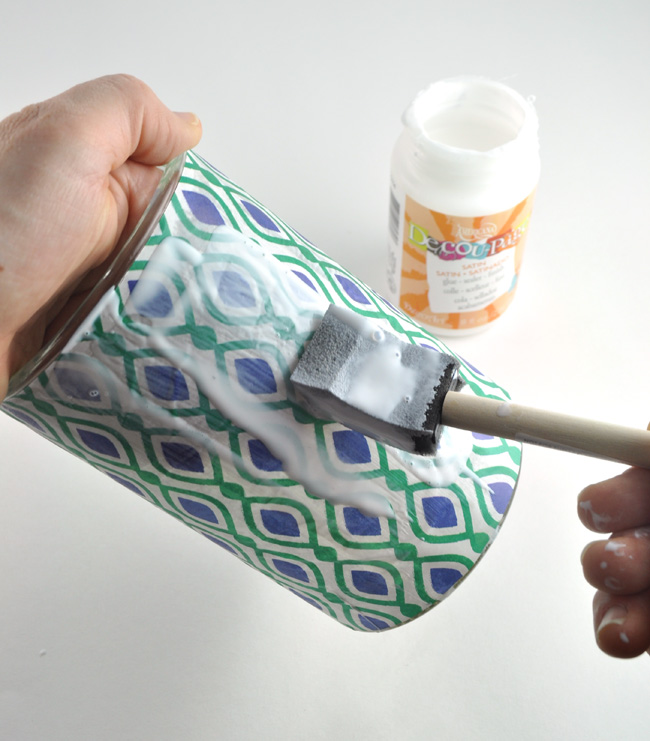 Now it was time to "dress it up". I cut out a tie shape in contrasting paper, and two long triangle shapes for the collar of my "shirt".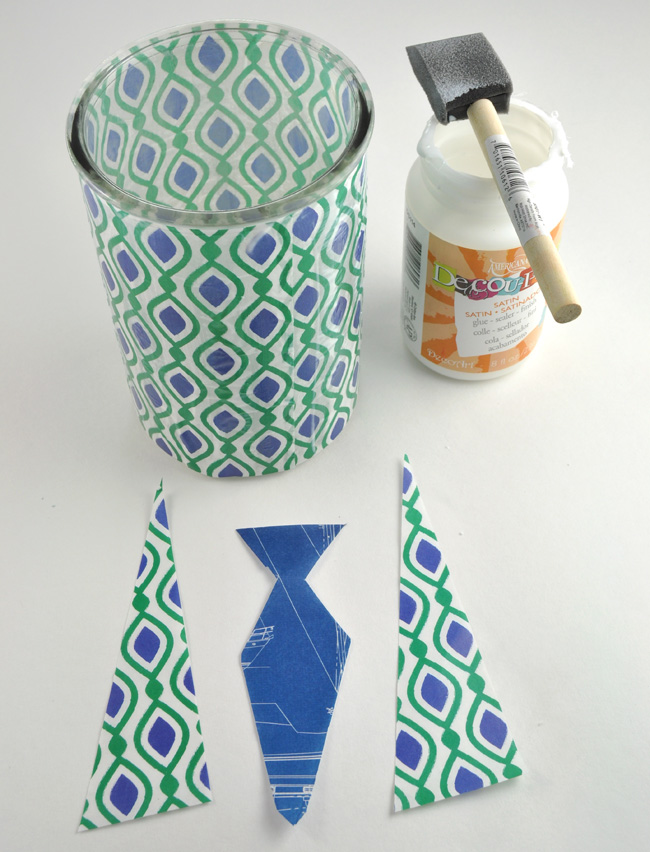 While the Decou-Page was still wet on the front of the vase, I attached my paper tie and the two triangle collars on the front. I applied a little more decoupage on top of my shapes.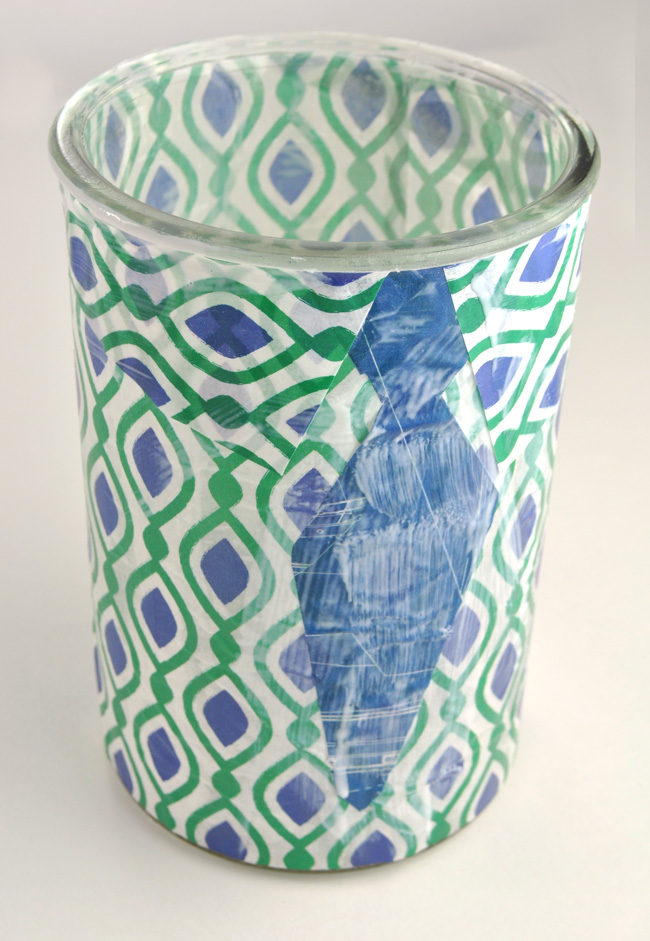 Let it dry completely, and you have yourself a Father's Day gift that's all dressed up!
The Decou-Page dries clears and the Decou-Page paper is nice and thin, that by applying it onto the glass vase, it shows through nicely on the inside too.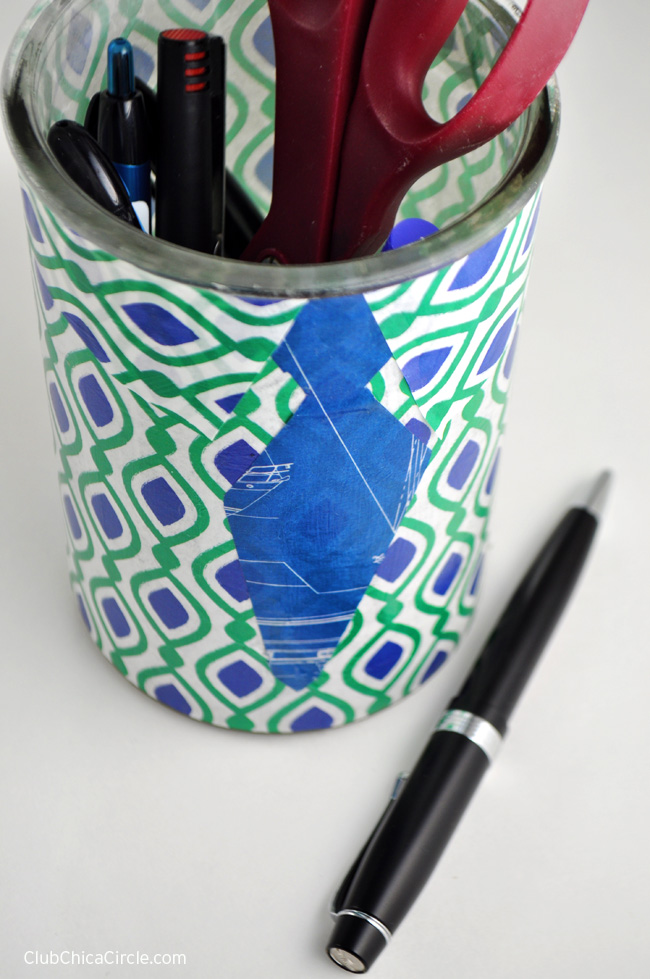 You can even do this simple craft using an empty oatmeal canister. It has the perfect shape to create either a pencil jar, or even a candy jar.
This time I used a different combination of paper designs.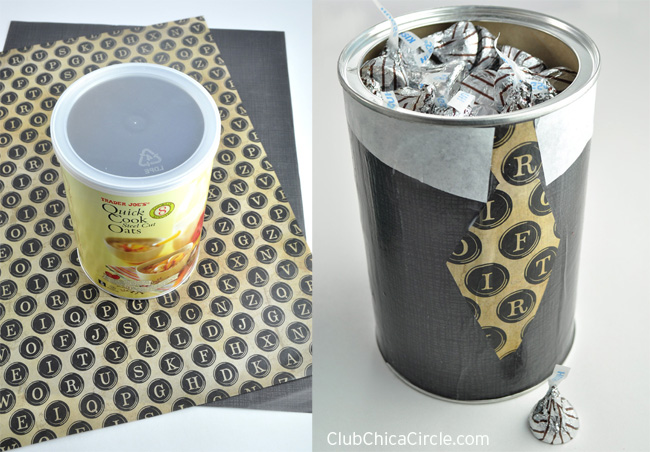 When it was dry, I filled this upcycled canister with Hershey's Hugs chocolate kisses.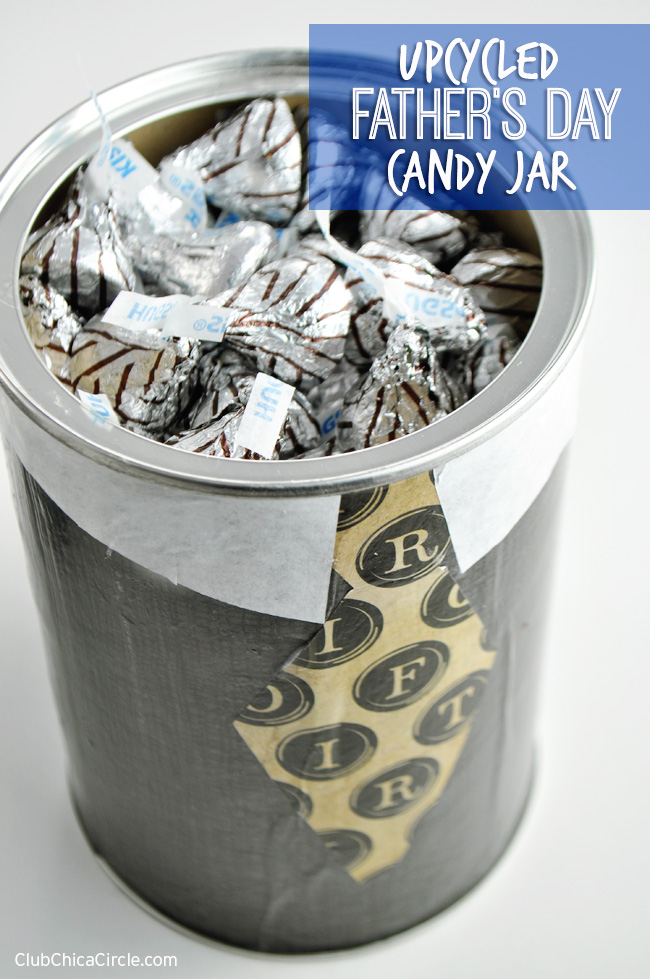 How fun!
What are your kids making for DAD? Try this simple homemade gift idea and fill it with his favorite goodies.

Disclaimer: this post is sponsored by DecoArt. All opinions, ideas, and images are completely my own.