Do you have a love affair with pumpkin pie in the Fall like I do? It's not Thanksgiving without a pumpkin pie, am I right? It is the one time of year that pumpkin puree is readily available, and today's post is about what you can do with pumpkin puree besides make a pumpkin pie. Have you done any pumpkin pie crafting? Last week I showed you my top 5 pumpkin pie inspired crafts – the kind you don't eat. Today is all about enjoying the flavor of pumpkin in 5 ways you may not of thought of before.
Try pumpkin puree in a smoothie.
A great afternoon snack for kids and adults is a healthy, delicious smoothie. This one tastes like pumpkin pie in a cup, I kid you not. I got this idea from the teacher of my morning workout class, and I knew I had to try it. I combined about a cup of crushed ice, 1/2 cup of greek yogurt, 2-3 tablespoons of pumpkin puree, and 1 teaspoon of sugar-free cheesecake flavored pudding mix. I also sprinkled in a little cinnamon, pumpkin pie spice, and nutmeg. For a little extra protein, I added 1 scoop of vanilla whey protein powder. My tween liked it without the protein powder. I liked it with.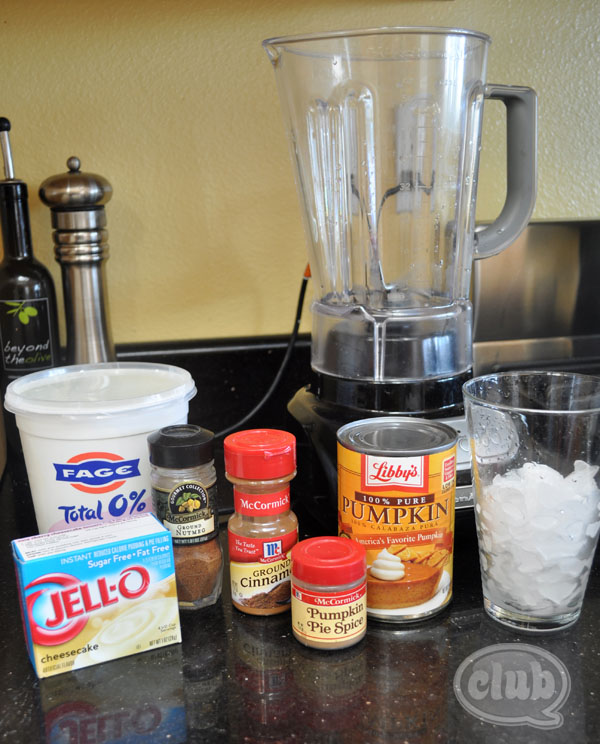 After blending it all together, it made a perfect lo-cal, healthy afternoon treat. With a just a little squirt of whipped cream and an extra sprinkle of nutmeg on top, I was in heaven. YUM!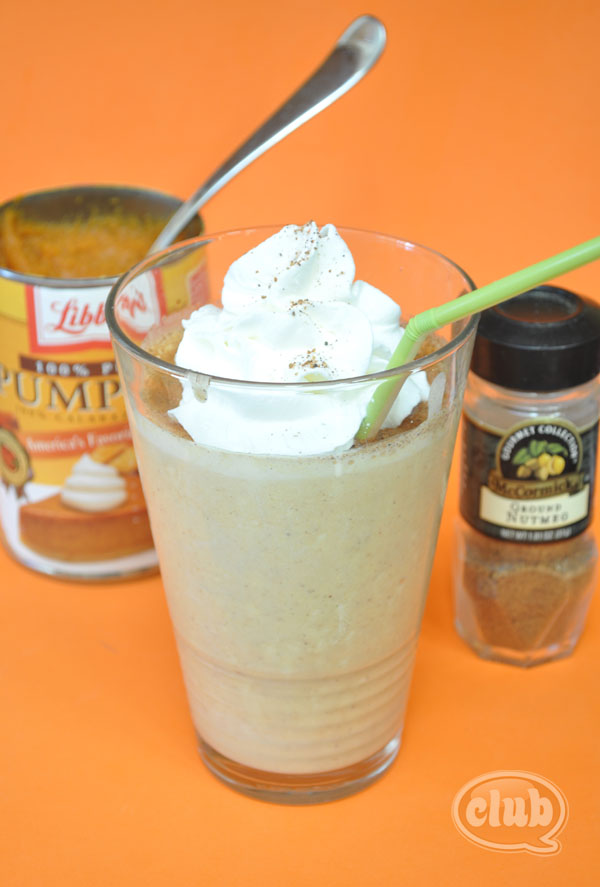 Try pumpkin puree in your waffles.
For a yummy breakfast treat, stir in pumpkin puree in your waffle mix (in place of any oil) and you have delicious Fall breakfast. I used a couple teaspoons per 1/2 cup of waffle mix. I also sprinkled in some extra cinnamon. The waffles came out this delectable toasted pumpkin color and spelled divine. I sprinkled it with a few pecans and a little powdered sugar with some fresh fruit on the side. Delish!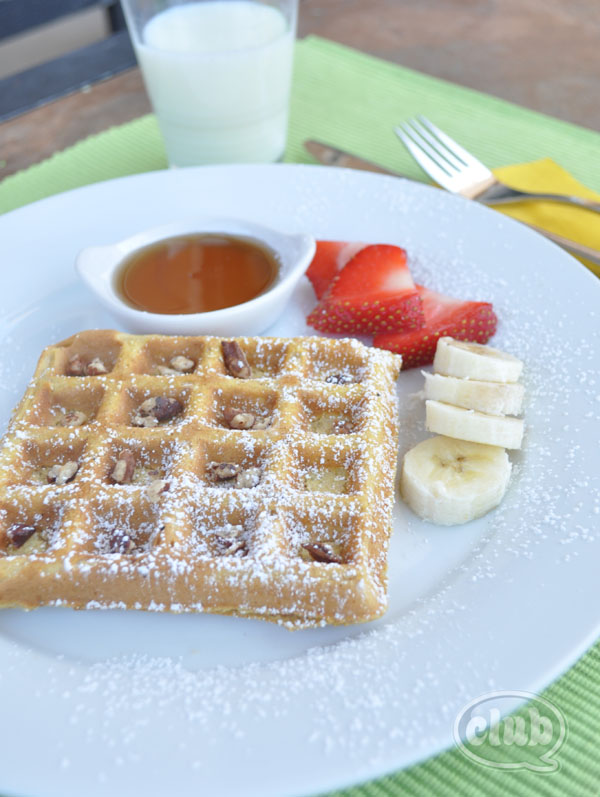 Try pumpkin puree in chocolate brownies.
I got this idea from one of our readers who commented on our 5-minute pumpkin pudding post. I replaced all of the oil specified in my brownie mix for pumpkin puree, and was pleasantly surprised at the moistness of the brownie. This doesn't add a strong pumpkin flavor at all to your brownie. In fact, I couldn't even taste pumpkin in the brownies. It simply cuts down on the fat significantly without sacrificing taste or moistness. Lovely!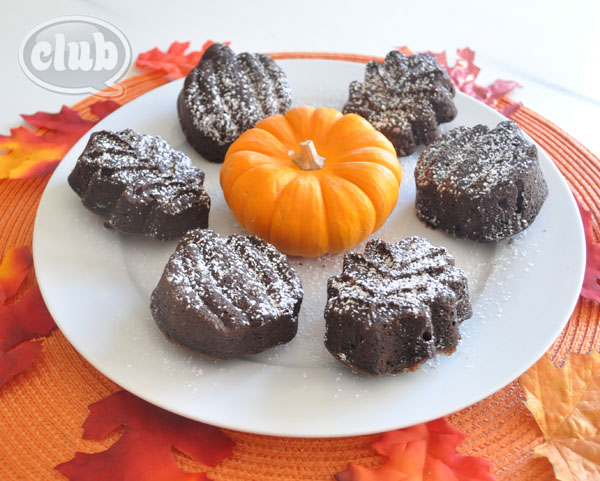 Try pumpkin puree in pudding.
I loved my sister's post on 5-minute pumpkin pudding, I had to try it myself. I had cheesecake flavored pudding instead of vanilla, so I tried that variation. In 5 minutes, you really do have a tasty Fall dessert without all the fuss.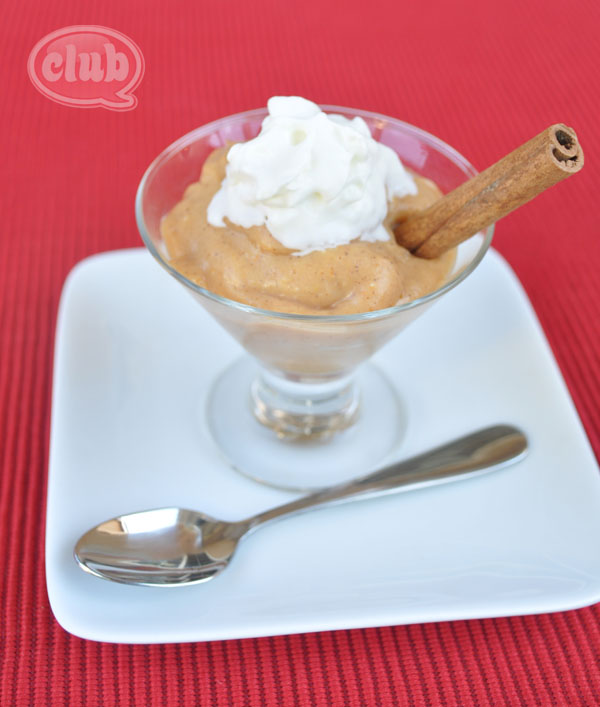 Try pumpkin puree in your favorite banana bread recipe.
For a little extra flavor in your banana bread recipe, try adding pumpkin puree in place of some of the butter. My favorite banana bread recipe comes from a cookbook I think my mom gave me when I was in college. The good old Family Circle Encyclopedia of Cooking. As you can see the banana nut bread recipe page has definitely gotten some use over the years. I used half the butter the recipe called for, and replaced it with pumpkin puree. I also couldn't resist including one of my new favorite things at Trader Joe's – the sliced honey roasted almonds. I put this on my steel-cut oatmeal in the morning for a little extra crunch and flavor.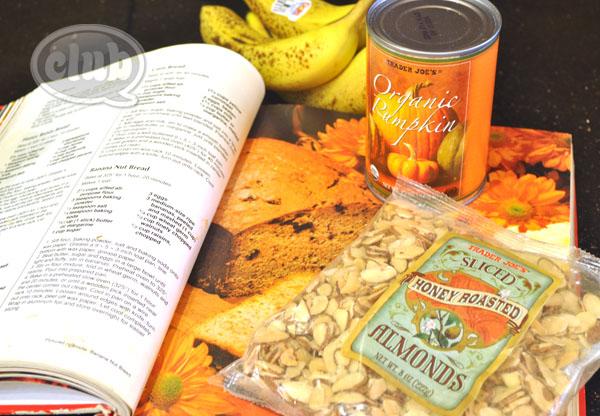 I baked them in mini ceramic loaf pans, and sprinkled some of the honey roasted over the top. Again, I was pleasantly surprised at the moistness and the added flavor the pumpkin added. Baking the bread in mini loaves in either paper or ceramic pans can make a great homemade gift idea. Simply wrap up with a little see-through wrap and tie up with a pretty ribbon. Delightful!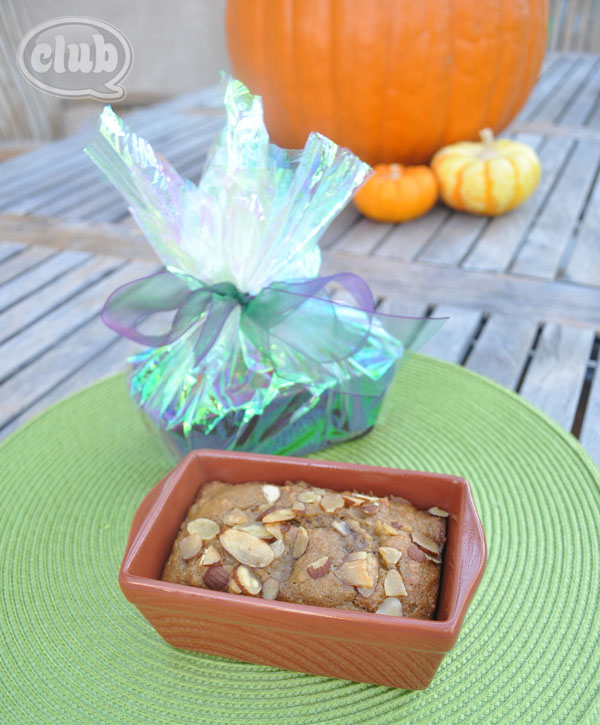 What other ways have you used pumpkin puree in your cooking besides pumpkin pie? I loved to hear your ideas in the comments below.
This Fall, pumpkin puree isn't just for pumpkin pie anymore. = )
Happy crafting!
If you liked this post, and want more, you can subscribe to be on our mailing list here.