I'm feeling lucky today. And you can too! These shamrock mason jars are sure to give you a little 'Luck of the Irish' spirit.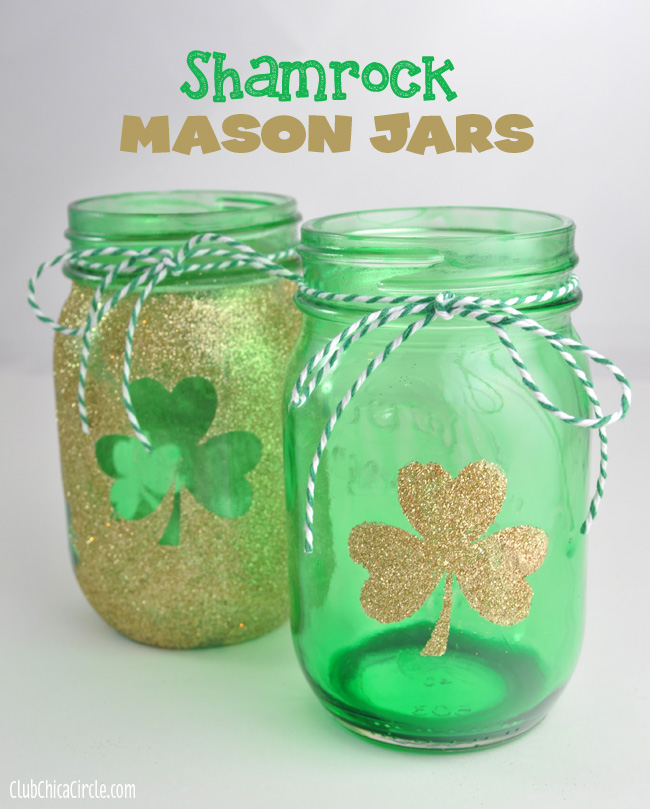 I hand tinted mason jars a pretty Kelly green color, and couldn't resist glamming them up with glitter gold shamrocks.
Once I figured out how easy it was to hand tint mason jars, I couldn't resist making a rainbow of them. They look so pretty on my kitchen windowsill with the sunlight shining through.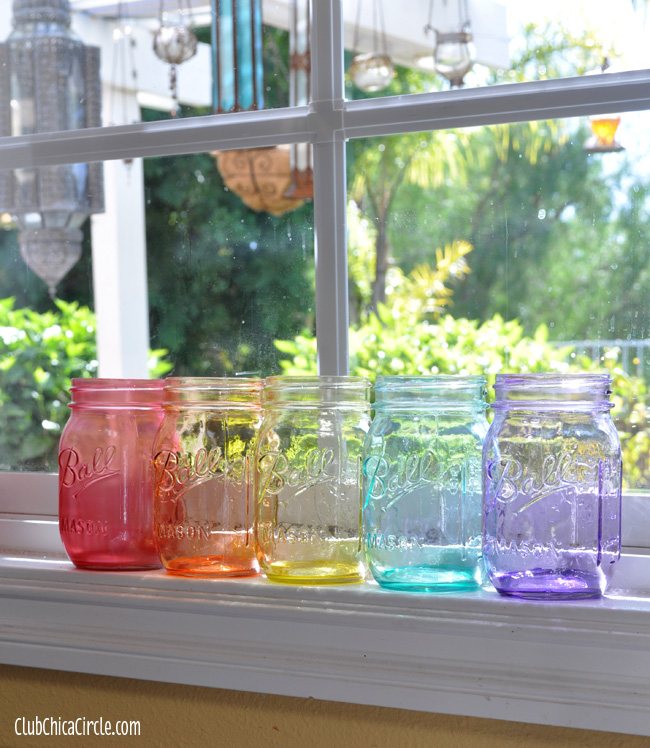 Or on our mantle as pretty St. Patrick's Day home decor.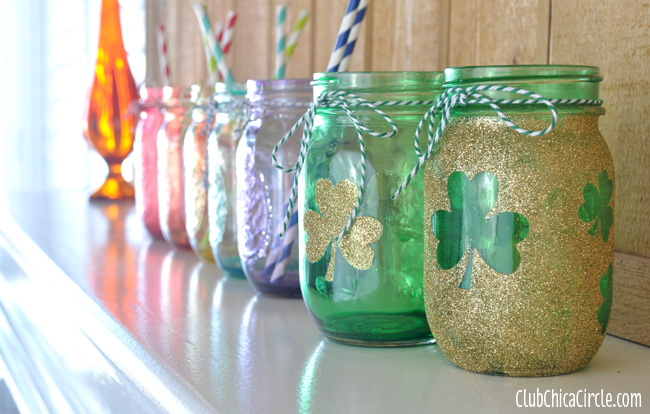 But I am in love with how the glittery gold shamrock turned out on my St. Patrick's Day inspired mason jar.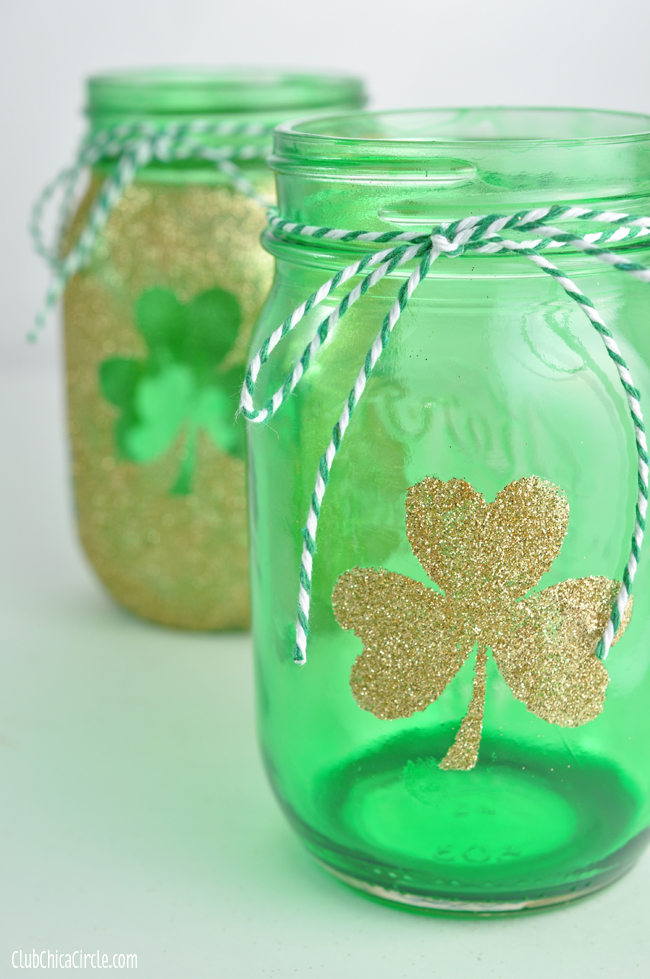 Looks great as a festive decoration, or as a beautiful mason jar luminary.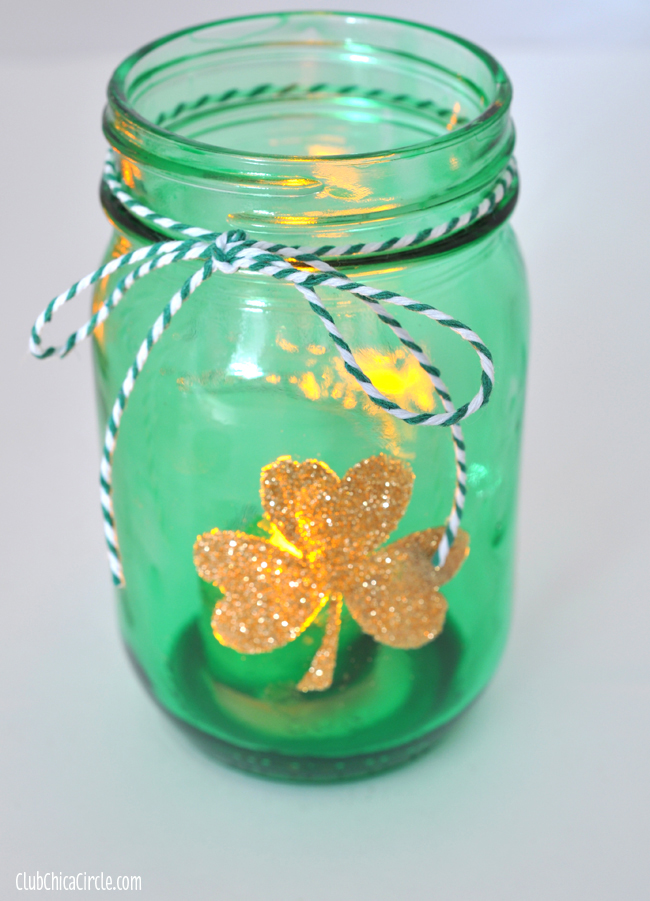 I'm contributing over at Mom 4 Real today with the full tutorial.
Hop on over and check out the full DIY.
Happy crafting!
If you liked this post, and want more, you can subscribe to be on our mailing list here, and make sure to get your free Cupcake Toppers Printables for Every Occasion.

Feeling social? Follow ChicaCircle on Facebook or Twitter, and follow me on Pinterest or Instagram.