On the Veteran's Day holiday, my tween and are spending a good portion of the day crafting together since there is no school. That is what she is grateful for this today. But we all know that this isn't just a regular holiday. If anyone has a family member or friend that has served in any of the military services, past or present, you know what a service and sacrifice it is in honor of country. For a quick craft, I pulled out some Fall leaves that I have been collecting on my morning walks and saving in the pages of books to flatten. This craft could work too with freshly picked leaves. I get my inspiration today from the super creative force behind The Artful Parent, where she demonstrated Fall leaf doodling and drawing. I loved this idea the moment I saw it.
Today I wanted to make "leaves of gratitude" or draw my thanks onto beautiful Fall leaves in patriotic colors. This could also work as a great Thanksgiving day craft. Each of your guests could write a thought of gratitude on a leaf, and preserve it with Mod Podge.
All you need for this craft is:
Fall leaves
Paint pens (I used Elmer's Painters)
Small sponge brush
Parchment or wax paper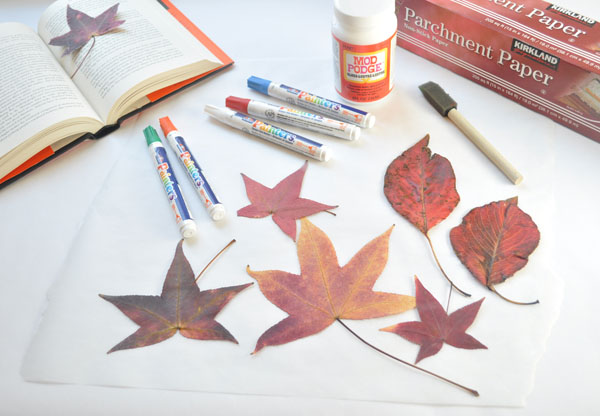 Start by writing or drawing on your design on a leaf that has been pressed. Careful – it will be fragile.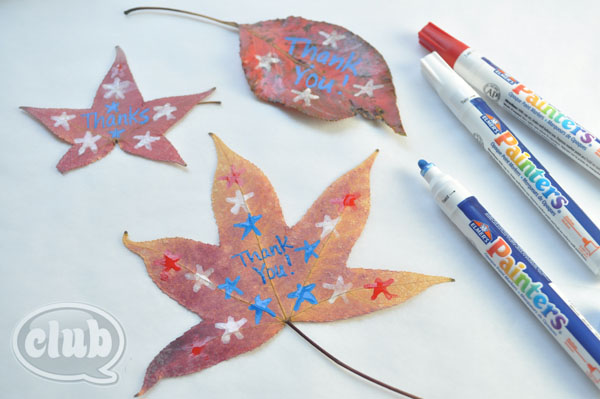 Let the paint marker design dry completely, then apply a thin coat of Mod Podge over the top of each leaf and let dry. It will go on milky, but dry clear and glossy.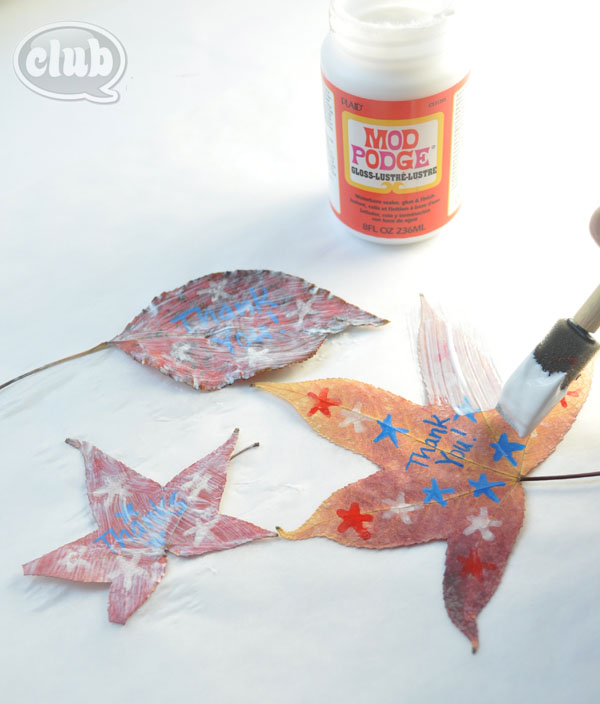 When this side is dry, turn over and apply a coat on the back side. This will preserve you leaves and make them so they are as brittle.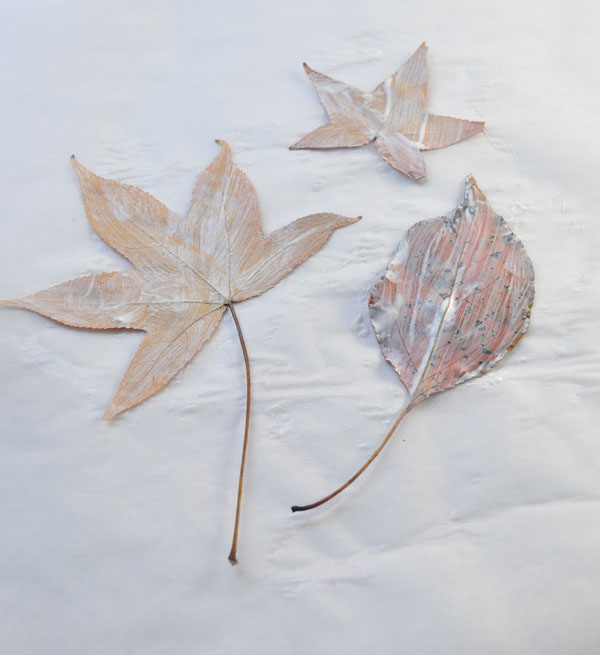 When both sides are dry, you have a beautiful Fall leaf full of gratitude to share.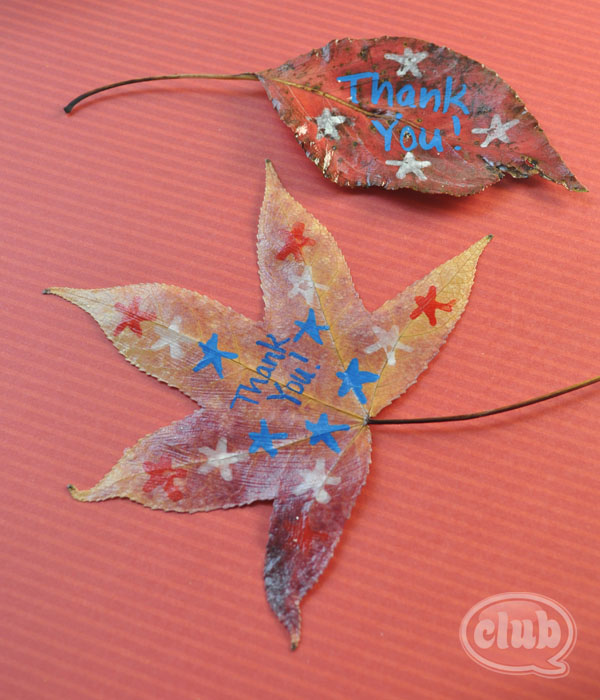 Happy Veteran's Day! Thanks you to all the brave men and women who serve or have served our country.
Happy Crafting!
If you liked this post, and want more, you can subscribe to be on our mailing list here.