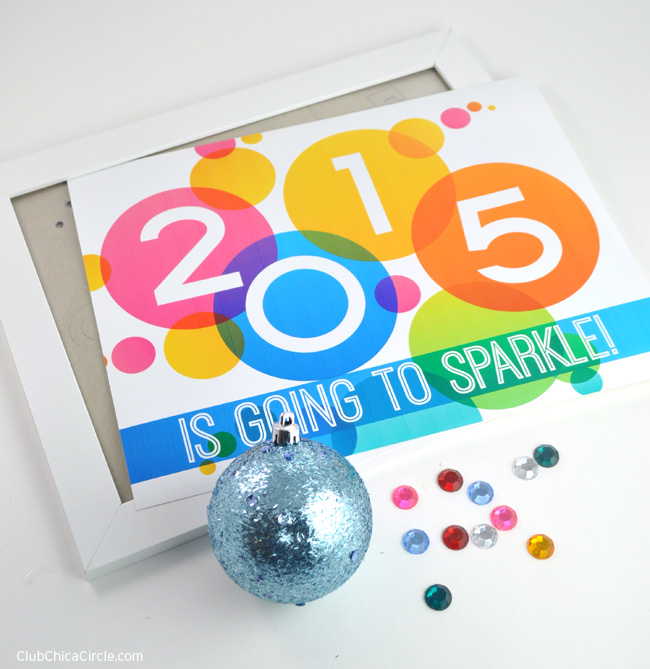 Have you put your house back together and your holiday decorations away yet? I know it took us a couple days to get everything cleaned up and put away after the long holiday. But, believe it or not, I couldn't resist buying some half price glittery ornaments after Christmas to craft with. The New Year is when you usually make your New Year's resolutions and set your intentions. Well, I'm just going to put it out there—2015 IS GOING TO SPARKLE!
I created this fun free printable sign, that you can grab and download if you want to join in on the 2015 sparkly train. = )
2015 is Going To Sparkle Free Printable sign
To make it into a sparkly festive sign I also used:
8″ x 10″ white frame (I used an inexpensive plain white one from IKEA)
Colored Jewels
Glue Gun
Glittery Holiday plastic ornament
XACTO knife
After printing out my sign on photo paper, I took the plastic (or glass) out of my frame and reassembled my frame with my sign inside.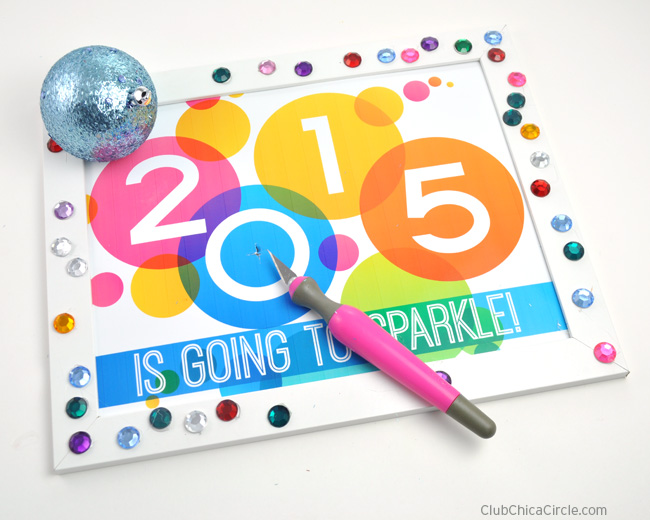 I used my glue gun to attach sparkly jewels all around in a random pattern. Then I used my XACTO knife to cut a "plus" sign in the middle of the 0 in 2015 and in the board part of the frame back.
You could leave it as is, and not include an ornament, but I just loved how sparkly this one was. So I pushed the tip of the ornament through my cut hole and used a little more glue to secure it.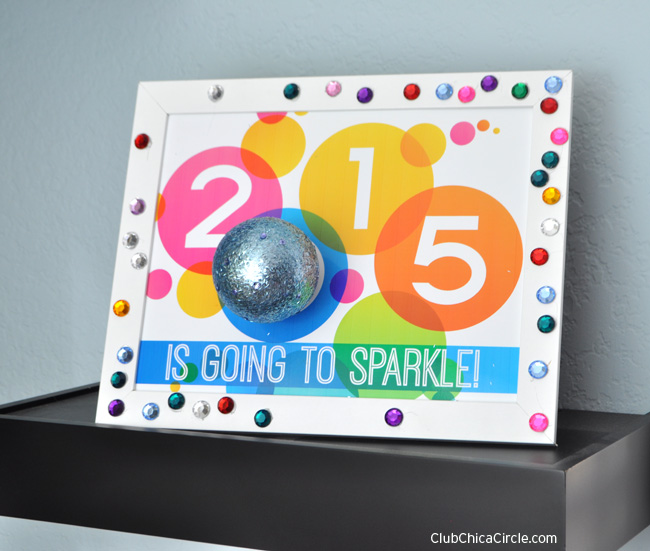 Looks like a party! Am I right?
Now, let's get this party, or year, started!