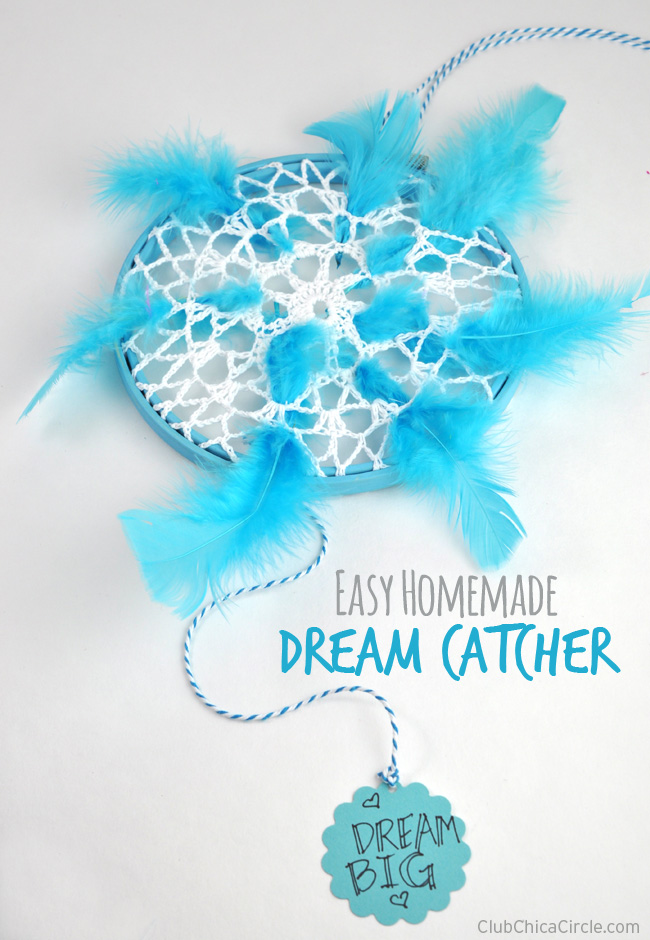 You are never too old or too young to DREAM BIG! And today's easy craft idea is for all ages. Inevitably the new year brings new hope, new wishes, and New Resolutions. How about sweet dreams?
Here is what I used to make these super cute dream catchers:
Embroidery hoops (I used 6″ wood ones that I found at Michaels for leas than $1 each)
Doilies – larger than your hoops (I found these 8″ ones in the dollar section of my local Michaels in a variety of colors)
Paint or decorative tape (I used 1/2″ rolls of Duck tape and Americana Multi-surface paints)
Bakers twine or string
Feathers/Jewels
Cardstock colored paper
2″ paper punch and 1/8″ circle paper punch
Markers (color of choice)
Glue gun

First, I decorated my hoop. I tried both Duck Tape and paint, and both worked perfectly fine. When I used the paint, I just had to wait until it was dry, and when I used Duck tape, I just had to apply with a little care so that it was flat as possible.
Then using the embroidery hoop, I stretched the doily in the center. You can either choose to cut off the excess of each doily, or leave it for some extra frill.
This craft turned into a neighborhood craft. As soon as some of the neighborhood kids saw that we were crafting, they happily joined in on the fun. They each chose their own color of doily and Duck tape to decorate with. I also wanted to assign some good intentions or wishes with my dream catchers. I told the kids to write a wish or what they might want to dream about on a colored circle that I had punched out from colored cardstock paper with my 2″ scallop paper punch. We used permanent markers to write our dreamy "wish" on each circle. I decided to write my three "power" words—what I hope to be—FEARLESS – CONFIDENT – CREATIVE— on my dream catcher.

I used a smaller 1/8″ inch paper punch to punch a hole on the top, so I could attach it to some bakers twine tied at the bottom of my dream catcher and each paper wish. Then I used my glue gun to attach pretty feathers.
Those were my words, and the kids came up with their own.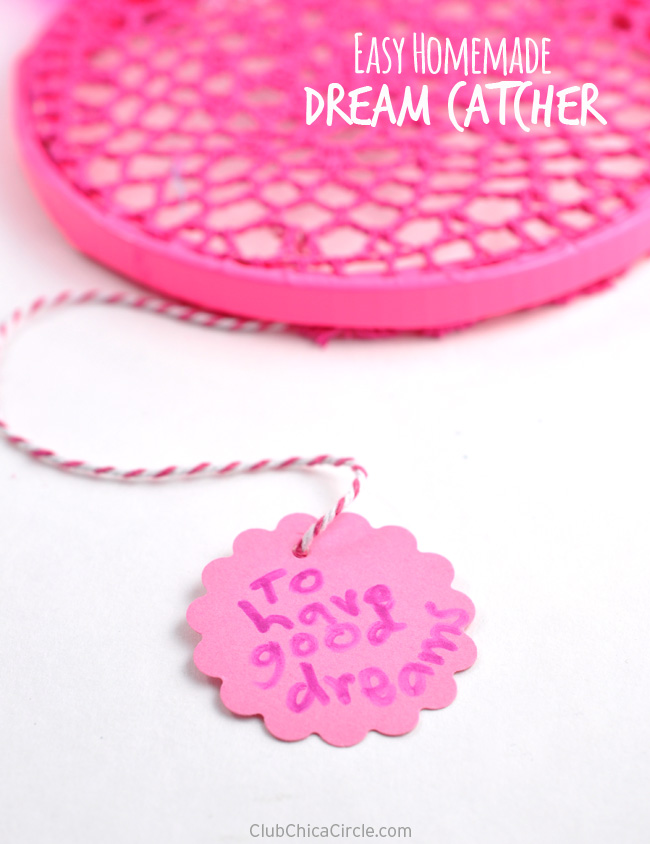 This one was so pretty in pink, and so wish this brings my neighbor good dreams!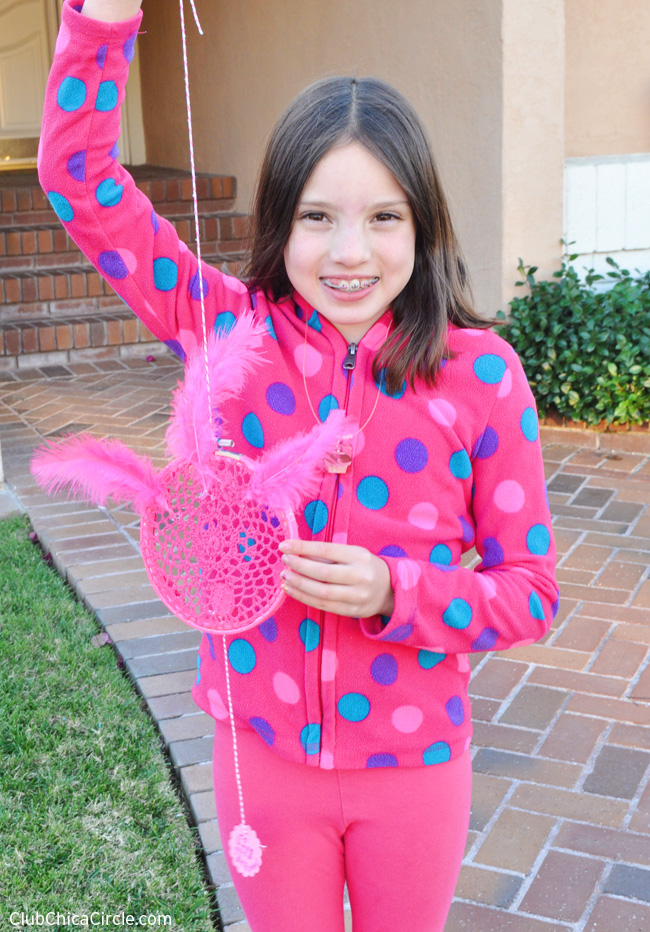 This craft idea is great for both boys and girls.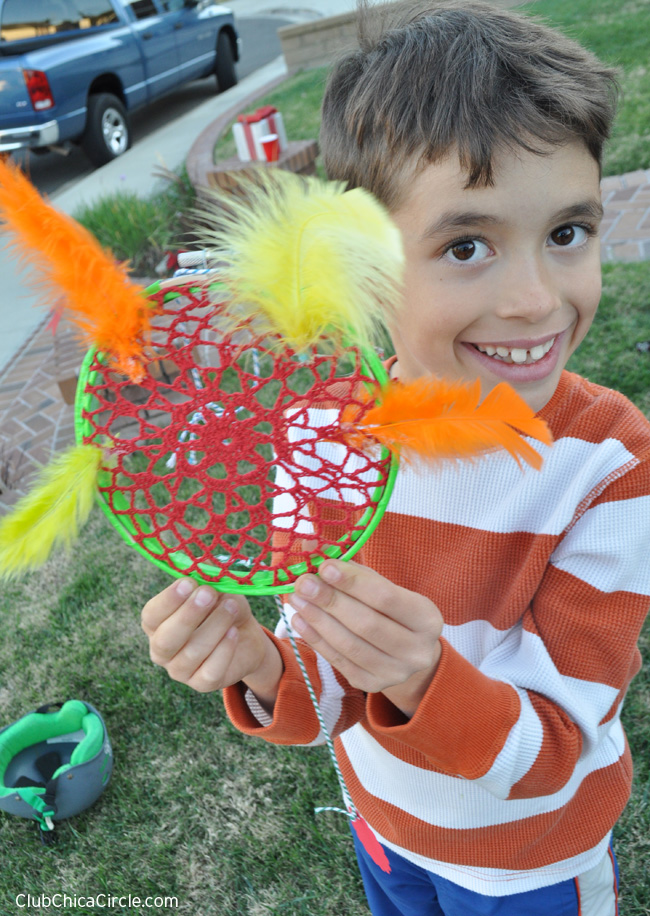 Each one turned out completely different and unique!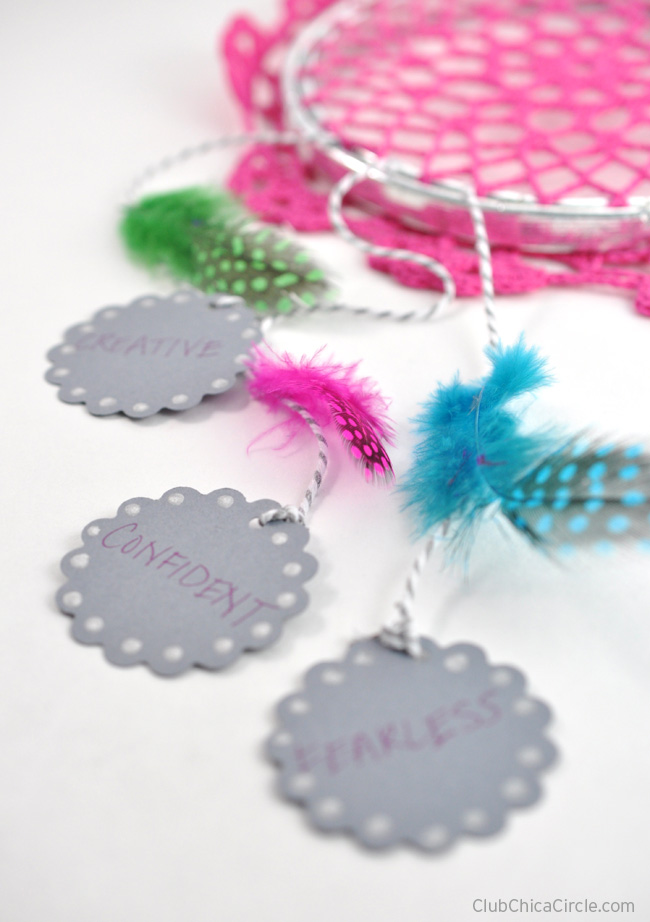 Hang it up over your bed, or in your bedroom….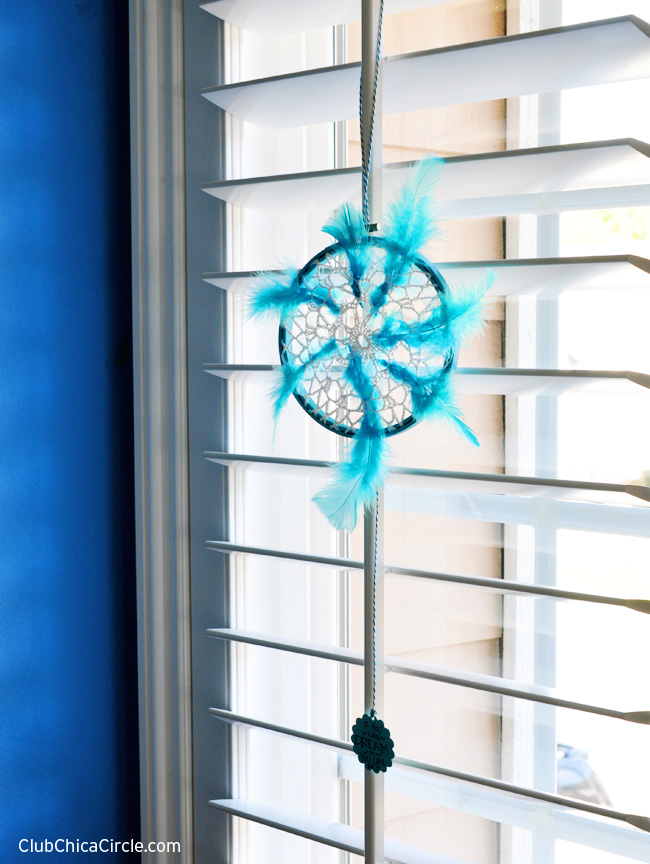 …and enjoy sweet crafty dreams!