My tween and I did a little bit of weekend crafting where we tried combining two craft materialst that we have used many times in the past, but never together.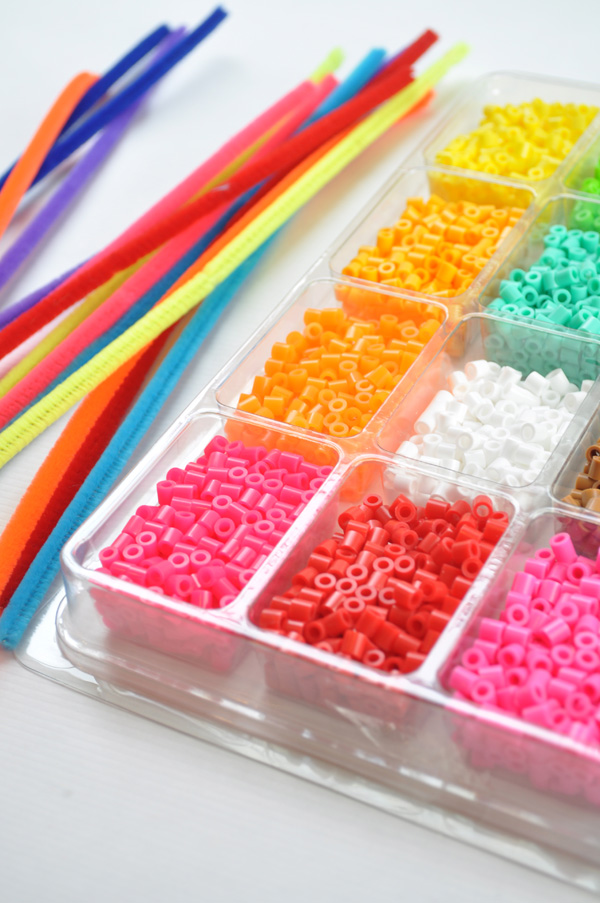 We have made melted bead bowls and cupcakes, aa well as pipe cleaner pencil toppers, but I thought using perler beads and pipe cleaners would make a perfect combo. I wanted to make some Spring designs for the upcoming St. Patrick's Day and Easter holiday. We have made melted bead ornaments using metal cookie cutters before, but by using the pipe cleaners instead, we could shape our own designs and make them part of the whole craft this time.
I opted for the perler beads set that had separated colors in divided wells for this craft. That way we could choose which color went where in our pipe cleaner designs.
Here is the full pictorial DIY:

The trickiest part of the craft is keeping the beads arranged inside the pipe cleaners. When making each design, we tried to make them as flat as possible. But I found that by placing a second baking sheet on top of the designs while they were baking really helped.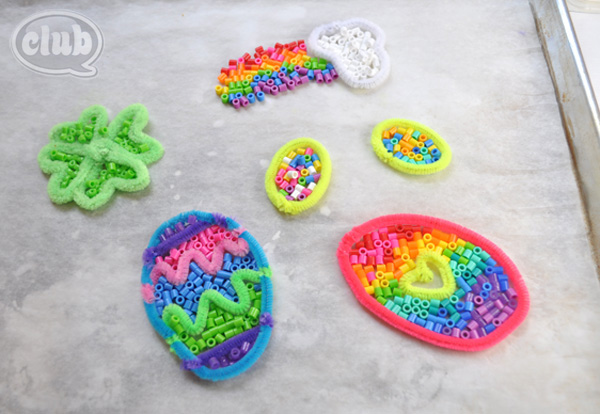 I even tried a free form rainbow design next to a melted bead cloud design. I loved playing with the rainbow effect on the ornaments.
Also, another tip, is that after 10 minutes of melting, I checked each design and decided if I needed to add more beads so that there were enough to melt into the pipe cleaner edges, or if I wanted to melt them together more for a different effect.
As you can see in this example, the Easter egg on the left was melted for about 10 minutes, and the one of the right was melted for 20. Customize your melting time based on the effect you are going for.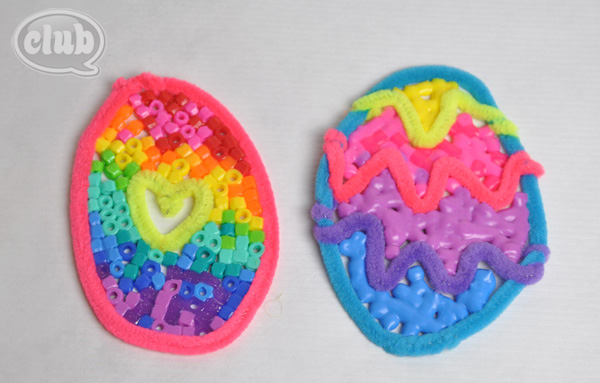 Then, when you are done melting your crafty creations, you could attach a ribbon and hang them on a present, or use as a window decoration.
I thought they would look great glued to the front of a card for a one-of-a-kind St. Patrick's Day or Easter card to send to someone special.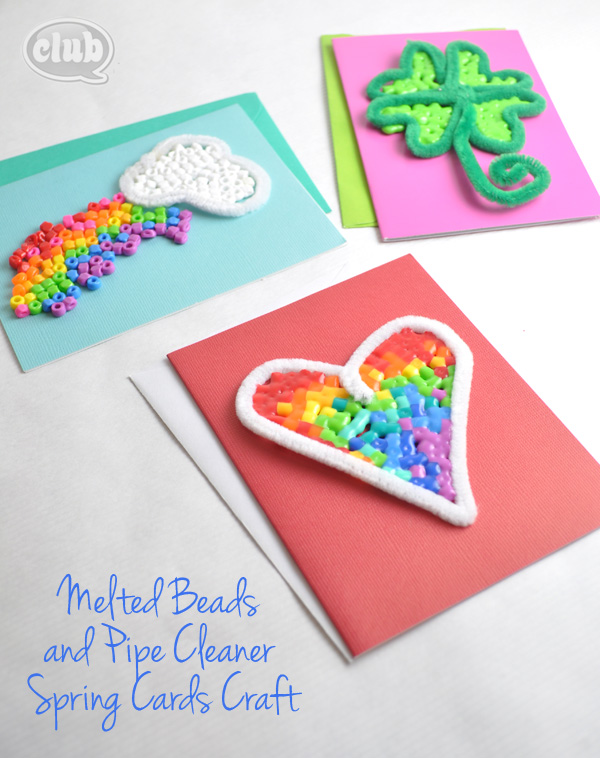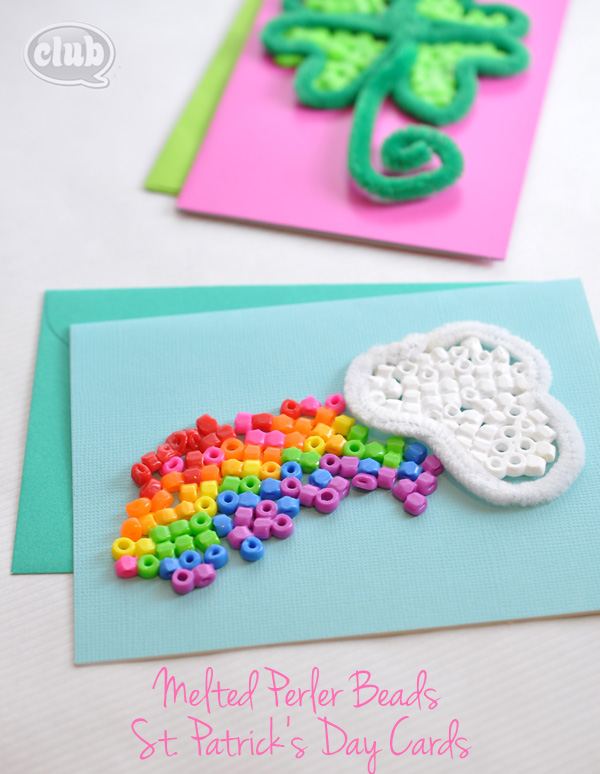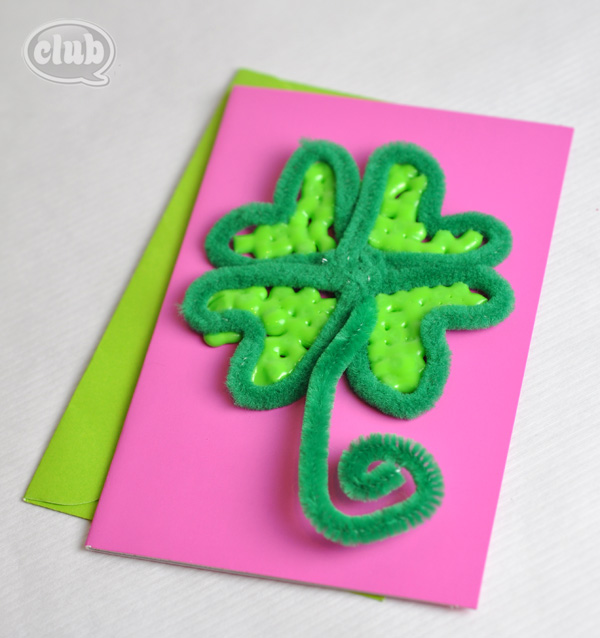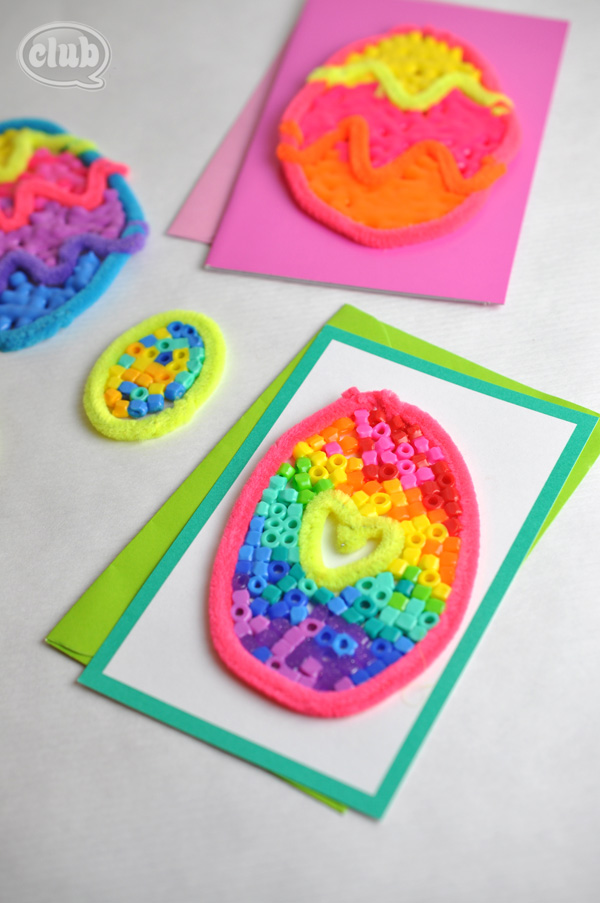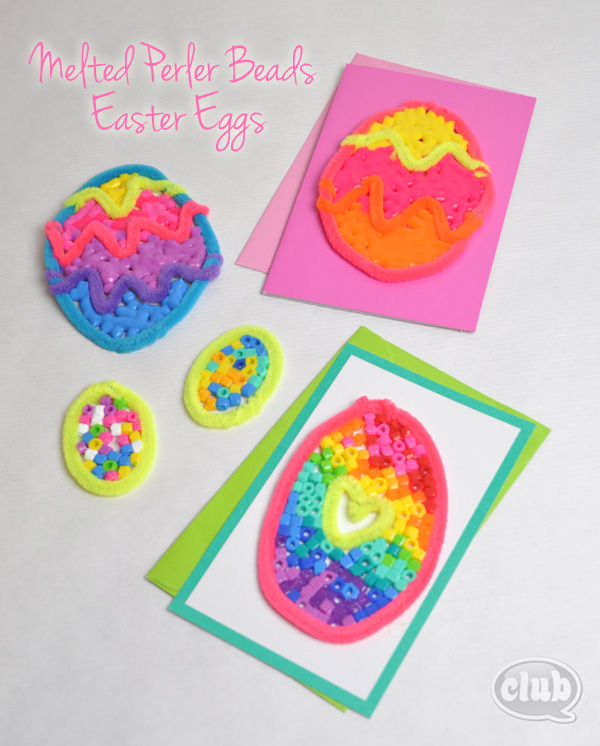 What would you do with these colorful melted bead ornaments? Share below in the comments.
Happy crafting!
If you liked this post, and want more, you can subscribe to be on our mailing list here.