I'm still in the birthday mood, and couldn't resist using this same technique to make a super cute crafty take on a cupcake – perfect for decoration – not for eating. = )
Simply place your meltable beads, like Perler Beads®, in a mini metal cupcake pan, melt in an preheated oven 400 degree oven for about 10 minutes, let cool, and pop out of the cupcake tin. Be sure to spray the pan first with non-stick spray so they pop out easily.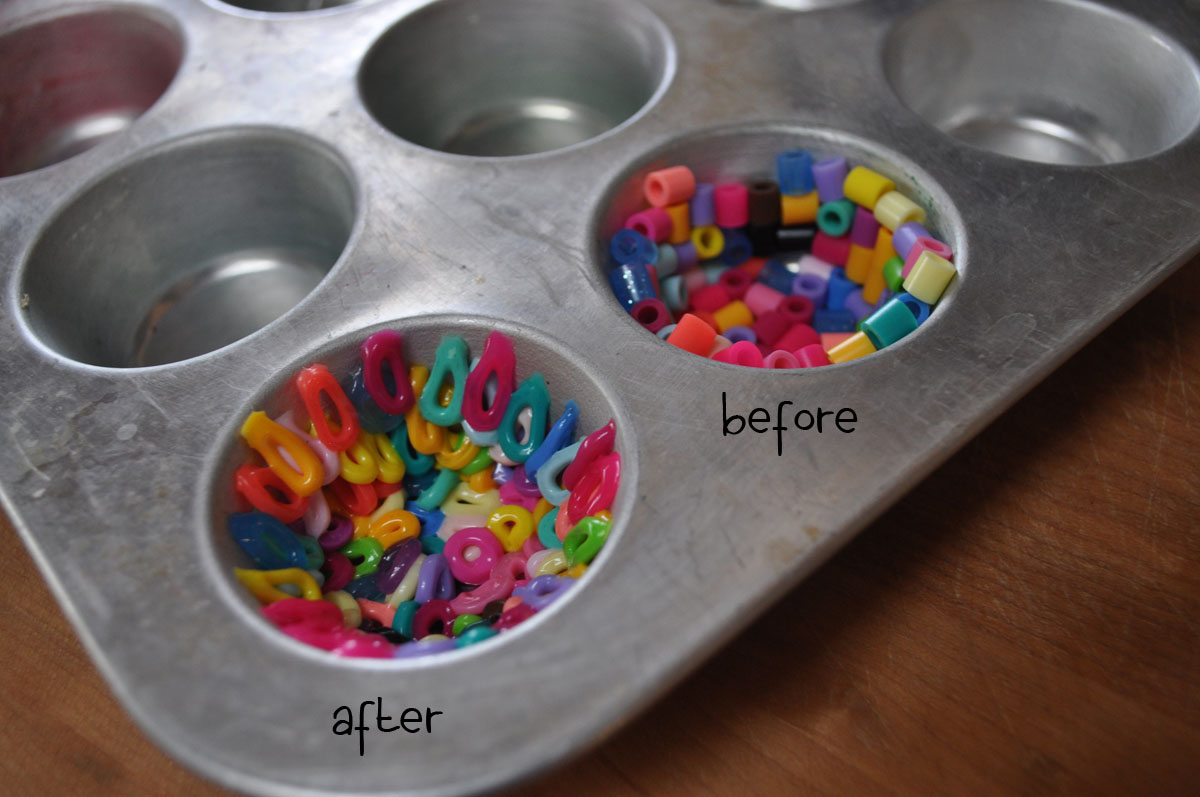 To make into cute cupcakes, you will need pom poms (large and small ones) in a variety of colors and some tacky craft glue.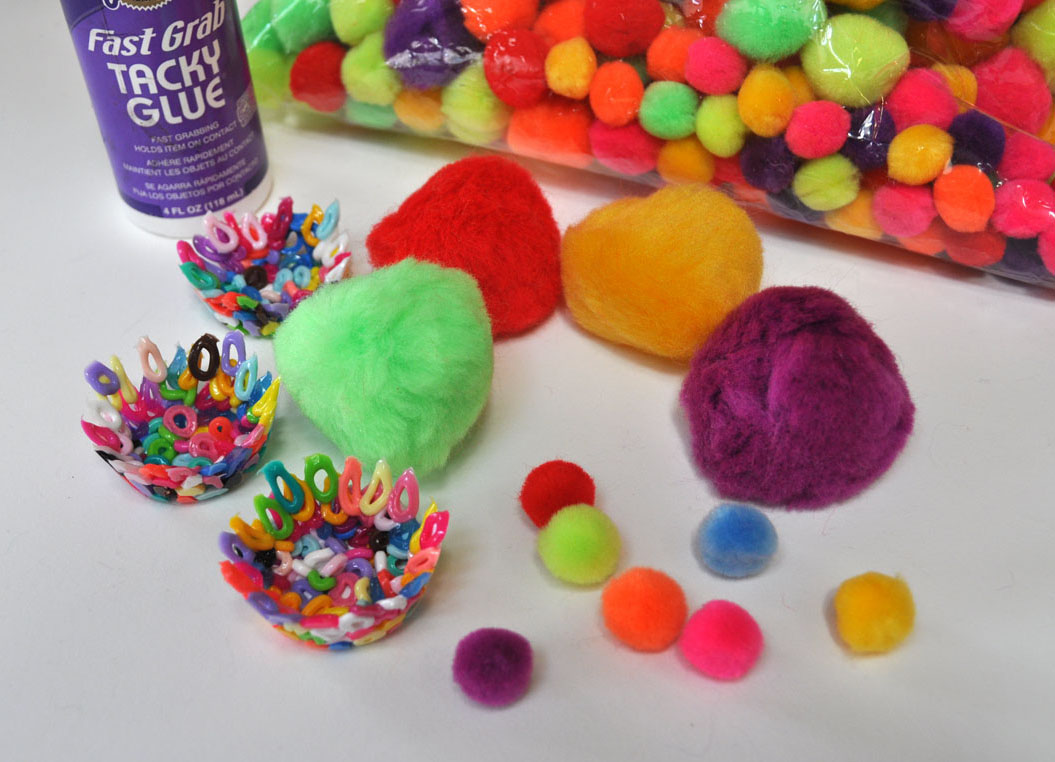 Glue one large pom pom in the bottom of the melted bead cupcake shapes, and glue a small one on top for extra decoration.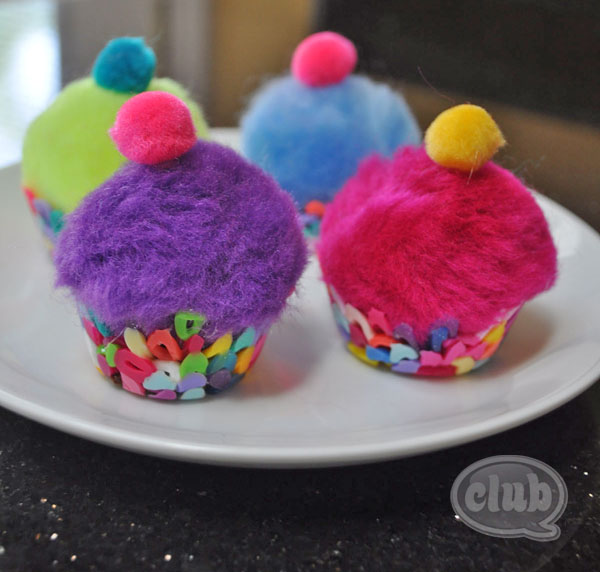 Place on a plate, set out for decoration, or if you want to get super crafty, I made a quick mini cupcake stand using small wood candlestick pieces glued in between wood circles, spray painted the whole thing, and glued colorful ric rac along the edges for extra flair. This could be a birthday party centerpiece, or just a festive decoration!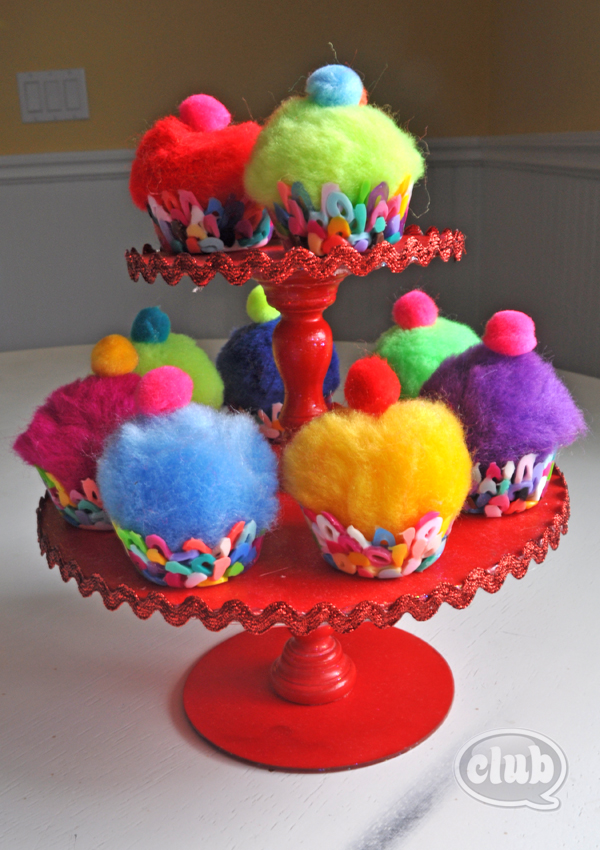 Have fun cupcake crafting!
This post is also part of the Get Your Craft on Tuesday at Today's Creative Blog.