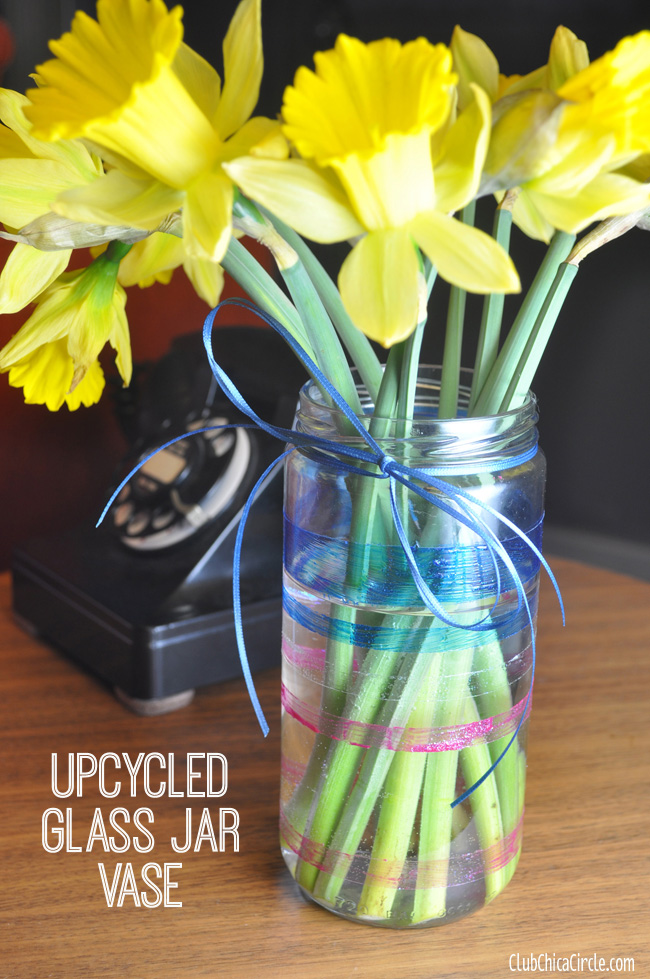 I love crafting with jars! I can't tell you how many mason jar crafts I have done, from bathroom organization jars, to cookie jars, to decorated gift jars that look like cupcakes.
But I can't resist upcycling jars or bottles that have a great shape, like this jar above that used to hold peaches.
You can easily turn a jar into a one-of-a-kind vase or container by painting pretty glittery stripes on it.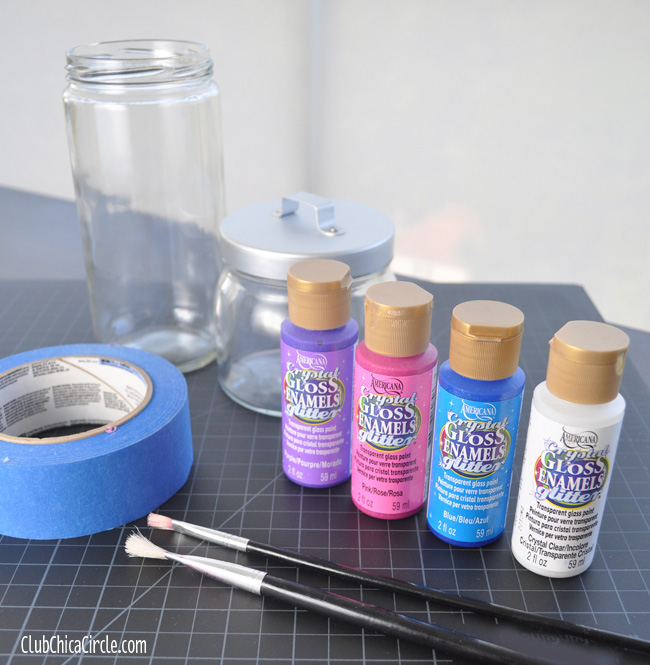 I used Americana Crystal Gloss Enamel Glitter paints and painters tape to create a pretty striped design on my jar.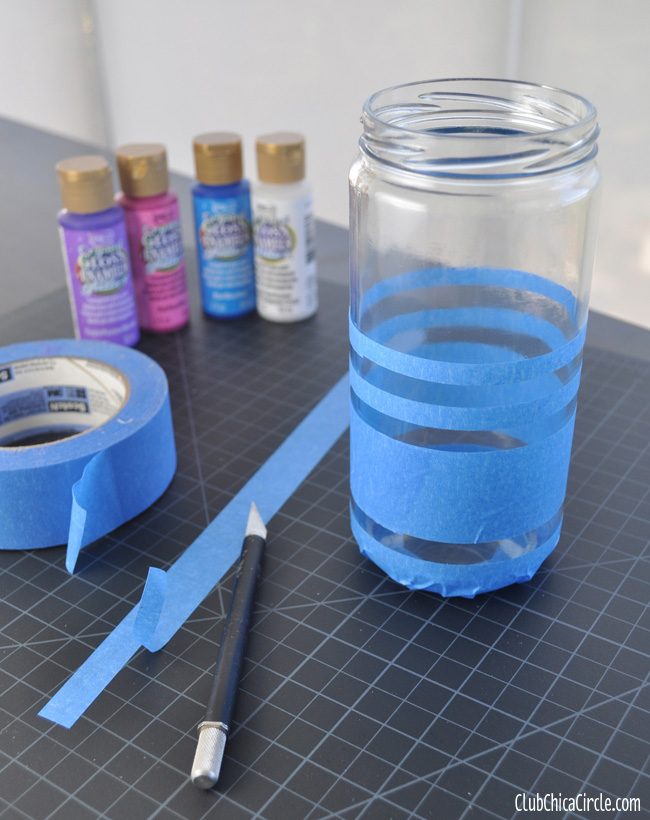 This simple geometric design can turn an ordinary glass jar into a masterpiece. I masked off larger and smaller area of my jar by cutting different widths of my tape.
And then I adhered it to my clean and dry glass jar.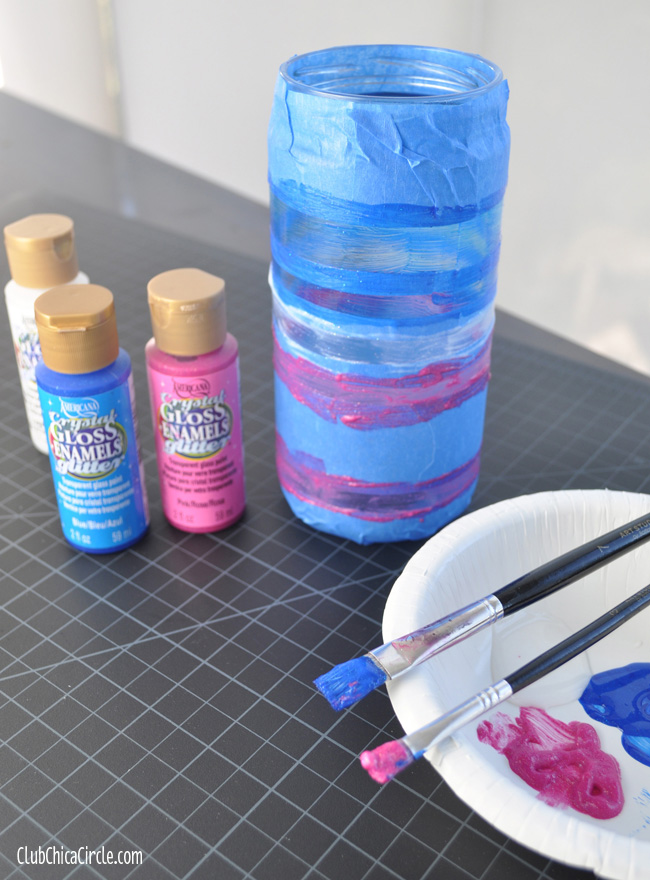 Then I painted on the colored stripes around the jar and let dry.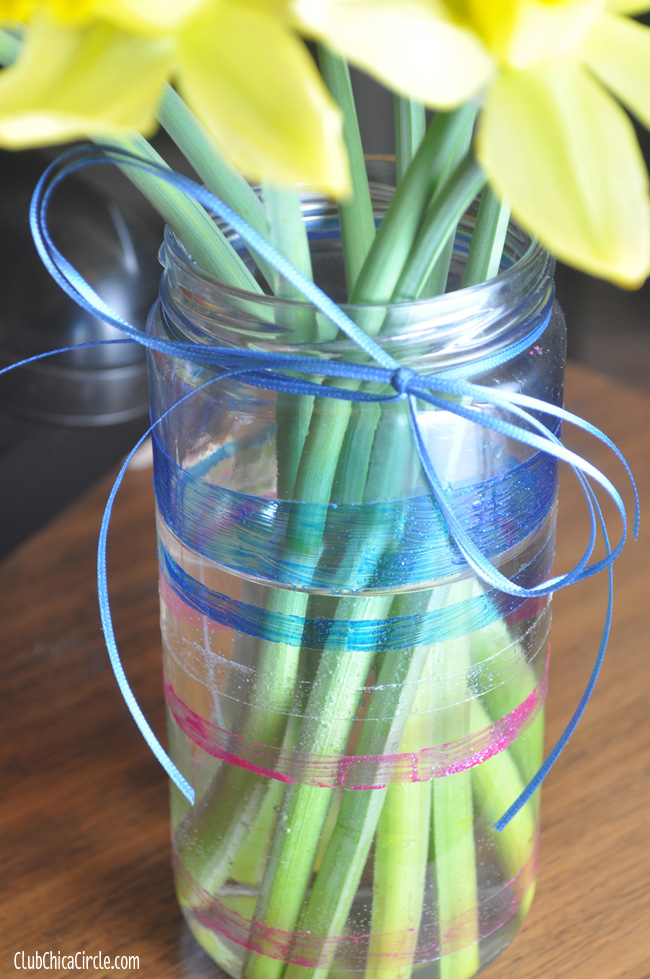 When the paint was dry, I peeled back the painters tape to reveal my new vase. I love how it was both glittery and somewhat transparent in color to show off the contents, like these pretty flowers.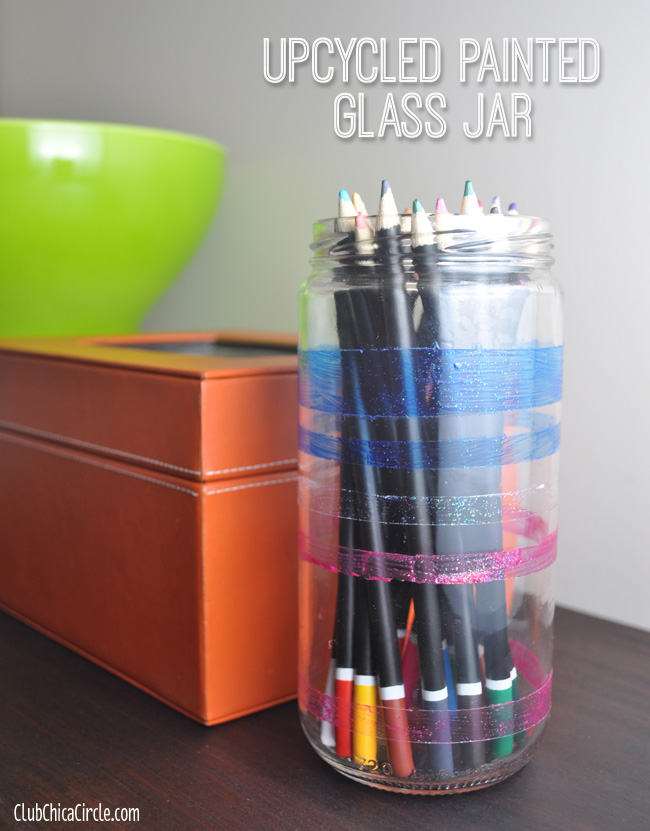 Or this jar makes a great organization jar on a desktop.
These would make great homemade gifts too!
So pretty and so simple!