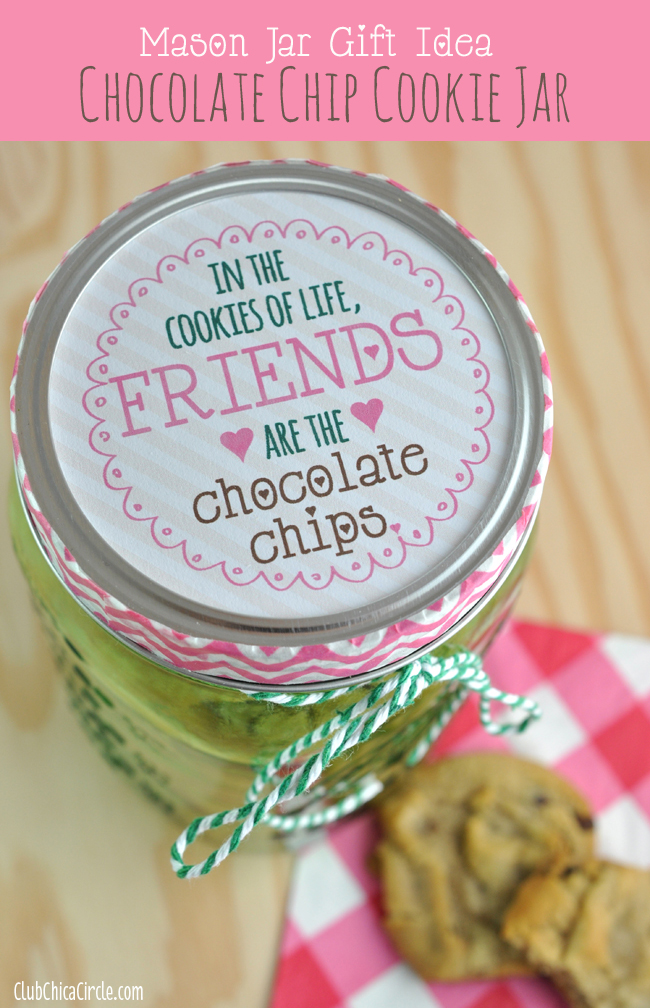 I love this quote!
But more than that, I love the new vintage green mason jars that are in stores now. I just had to do a fun mason jar craft idea with them!
I've always thought that mason jars make perfect cookie jars – and what better super simple homemade gift idea than a lovely mason jar filled with cookies?!
I designed some super cute printable mason jar lid labels to turn this already pretty jar into a super cute cookie jar.
These labels look great paired with some washi tape,bakers twine and on their own beautiful green tinted color, but you can also make it super special by adding some cool 3D pink polka dots.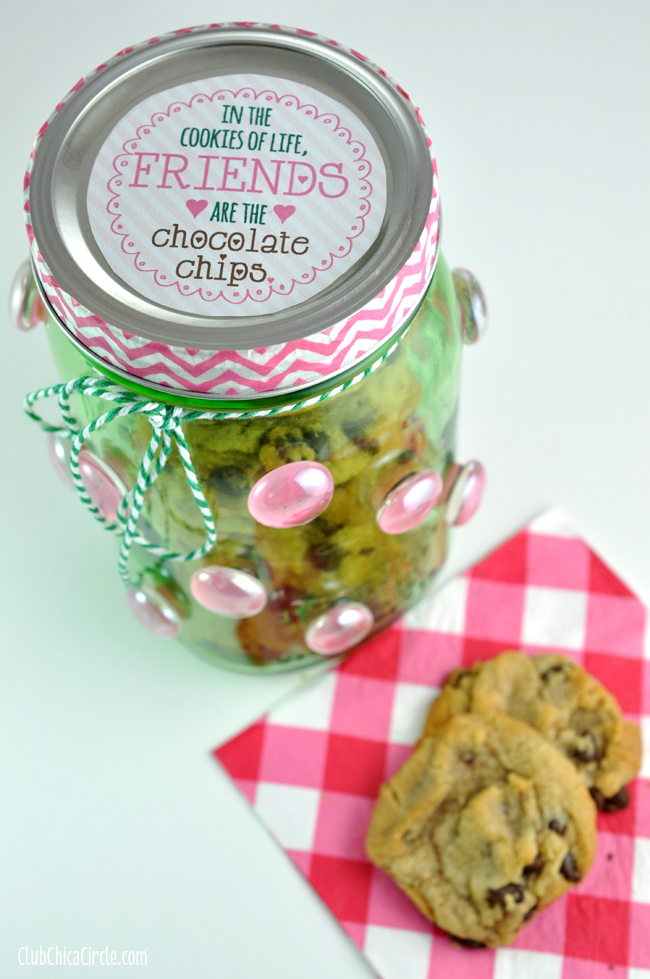 You can make this cool pink polka dot mason jar cookie jar with just a few simple steps.
Supplies needed:
Quart-sized Vintage Green Mason Jar (I used Ball brand)
Clear decorative cabochons (I found mine at my local Michaels)
Pink nail polish
Hot glue gun
Washi tape
Bakers twine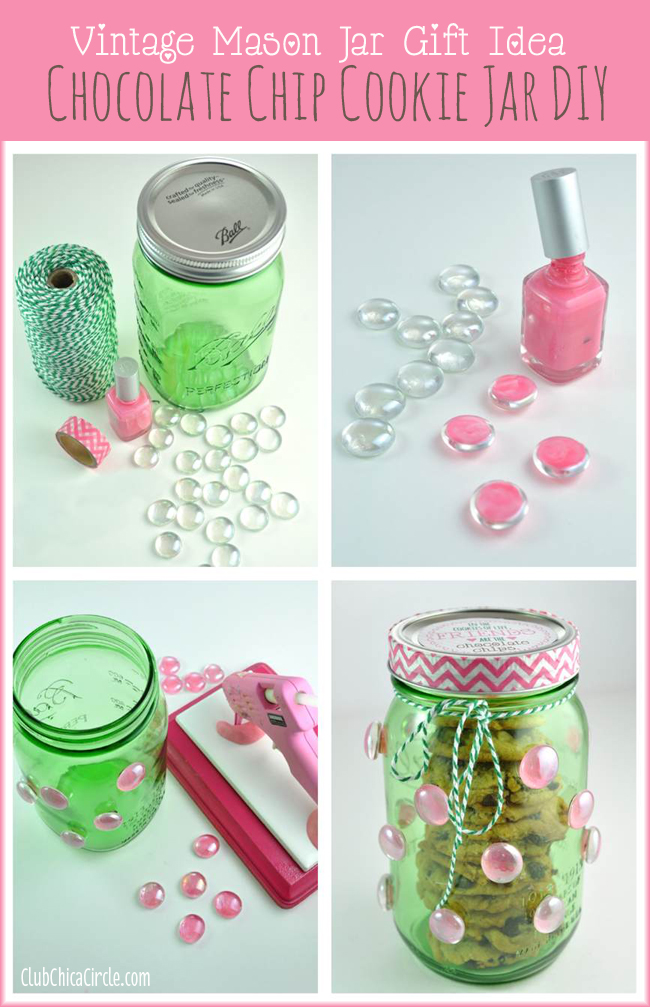 First paint the flat bottom side of the clear cabochons with nail polish and let dry.
Then using a hot glue gun, attach the dots on the outside of your jar in a random pattern.
Finish by adding a coordinating stripe of washi tape around the lid and tie a bow with bakers twine.
Finally, add your cookie jar label and fill with cookies.
I love how the pink polka dots contrast the green tinted mason jar!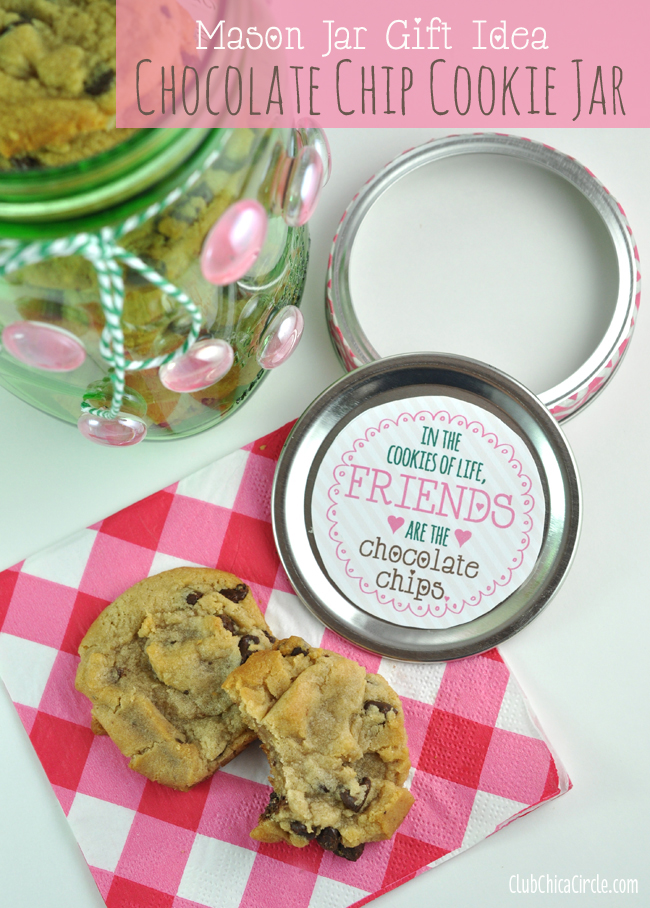 In the first image in today's post shows the larger label which fits neatly just under the lip of the lid – no glue needed.
I also designed a label and template based on the 2.5″ diameter circle labels from World Label. Oh, and I couldn't resist entered my labels into their Mason Jar Label contest.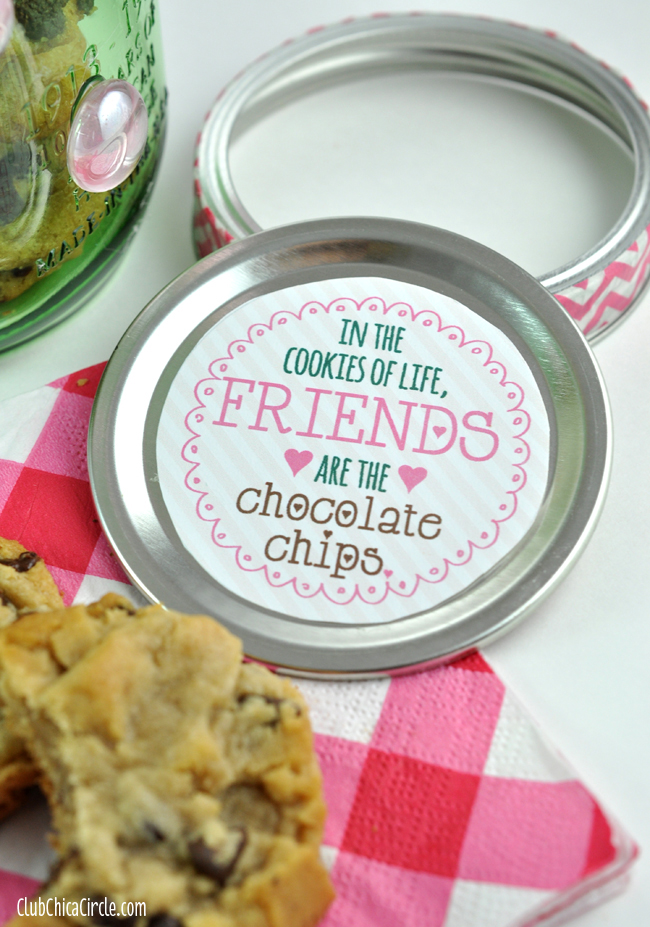 Grab you free printables here: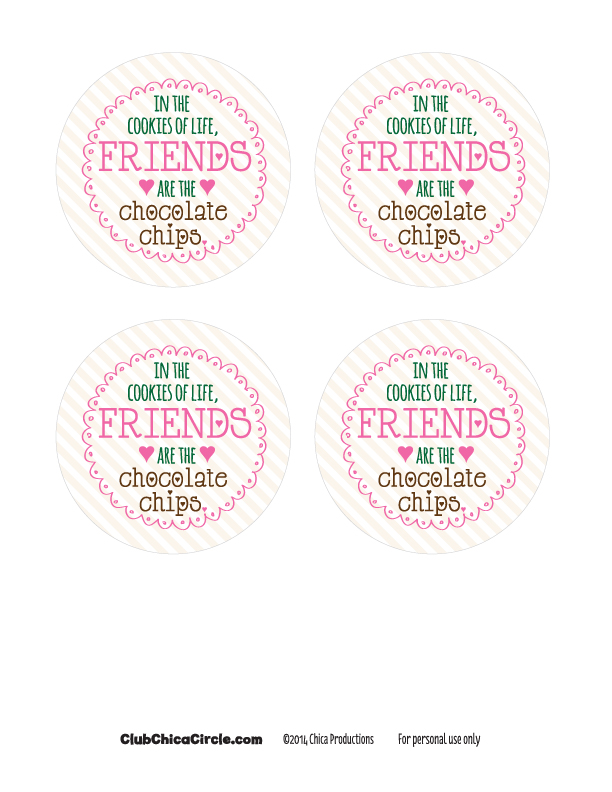 Mason Jar Top Lid Free Printable Labels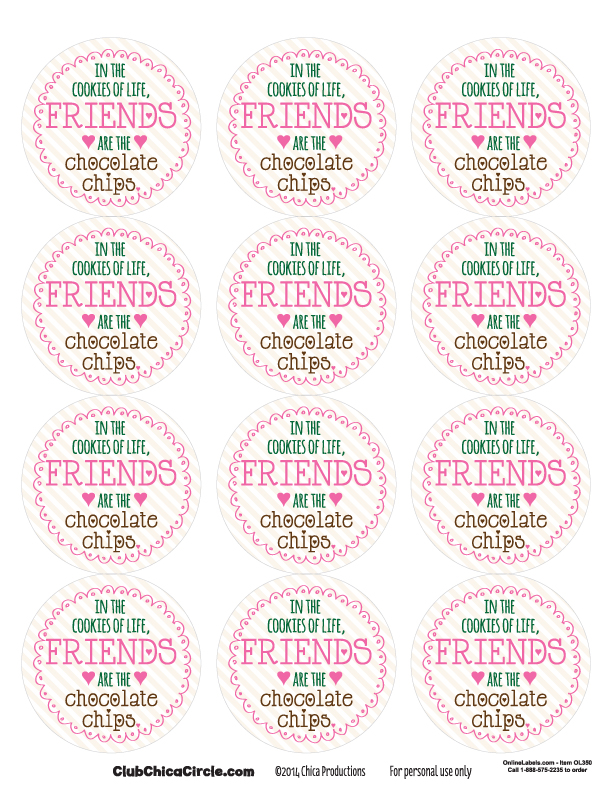 WL-350.Cookie Jar Free Printable Labels
Make this fun mason jar cookie jar gift for a friend and…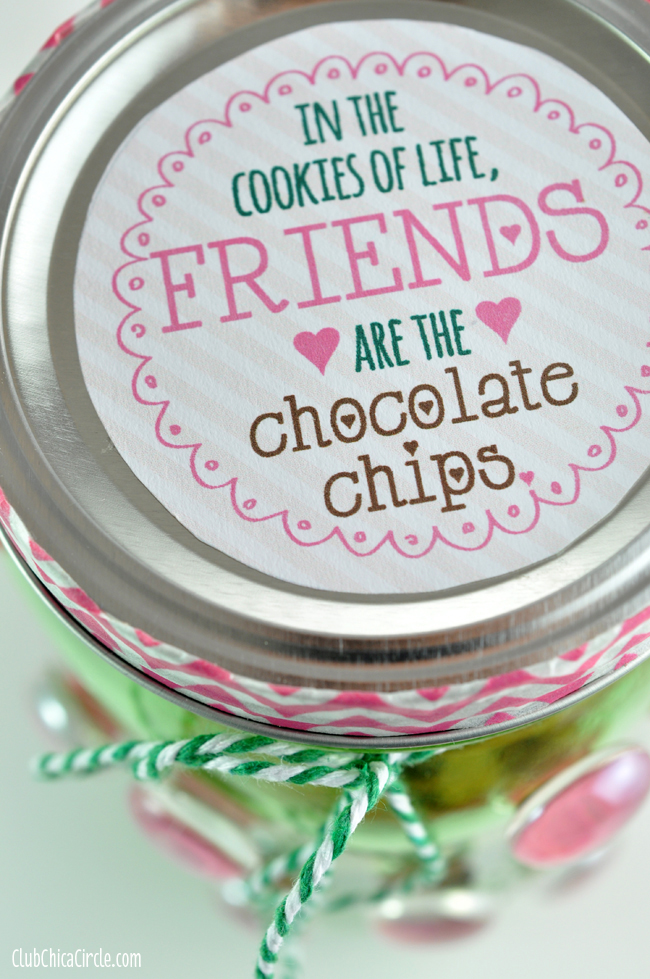 Happy Crafting!
If you liked this post, and want more, you can subscribe to be on our mailing list here, and make sure to get your free Cupcake Toppers Printables for Every Occasion.

Feeling social? Follow ChicaCircle on Facebook or Twitter, and follow me on Pinterest or Instagram.