Disclaimer: this post is sponsored by DecoArt. All opinions, ideas, and images are completely my own.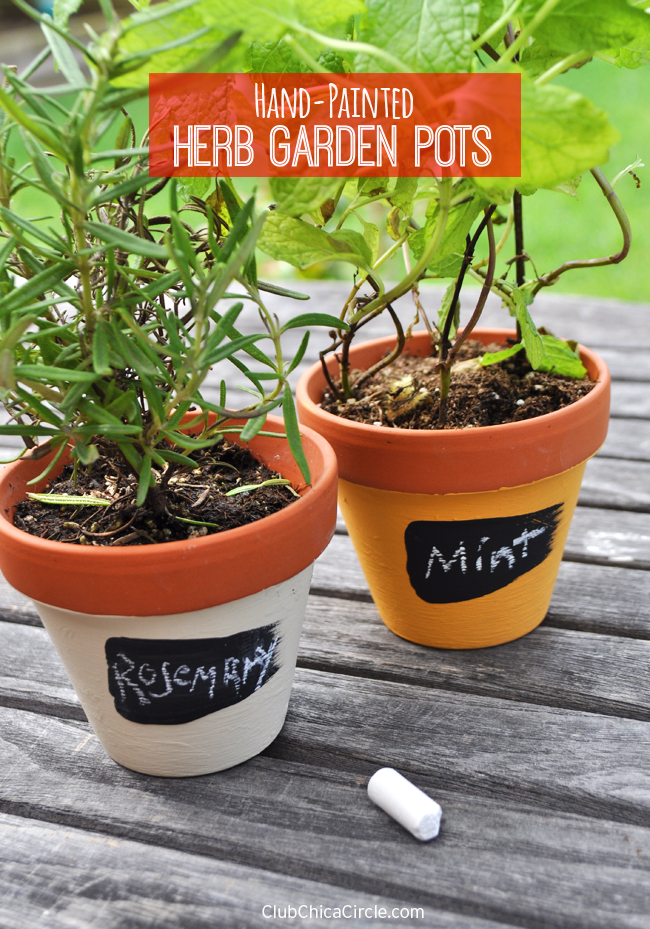 The season for our garden is coming to an end. We have one last tomato plant that is still hanging on, but otherwise we can finally feel the weather started to change and the cool Fall air settling in.
I still love to use fresh herbs in my cooking, and recently found small pots of rosemary and mint that were just calling my name to come home with me at my last Trader Joe's trip. These I wanted to keep on my kitchen counter or kitchen windowsill for easy access while cooking, or if I just wanted to add a little mint to my tea or water cup. So I wanted to make sure their pots had enough Fall-inspired farmer's market character!
I grabbed a couple small terra cotta planters and some Americana® Decor™ Chalky Finish paint to dress up my mini herb container garden.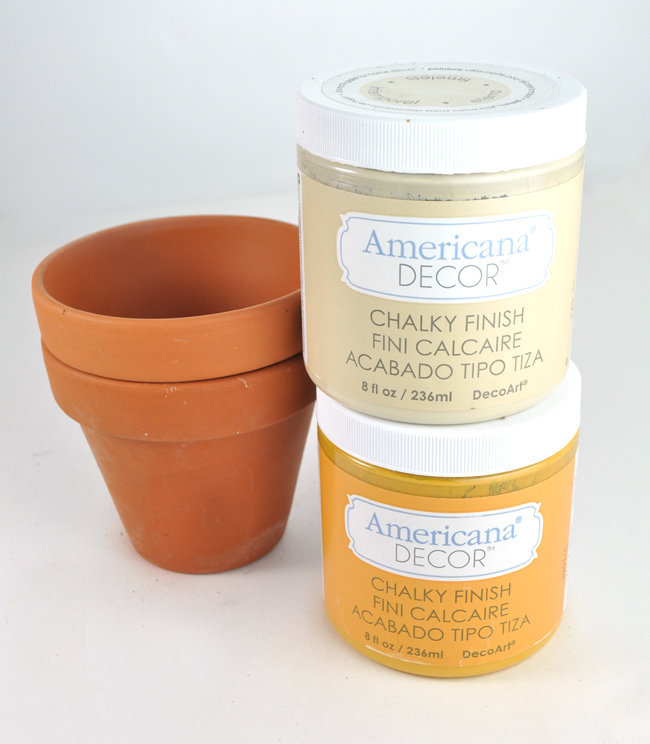 The terra cotta color of the planters are already a beautiful shade of color, but I wanted to add a little pop of subtle color to each. I started with a pretty shade of beige/off-white (Chalky Finish Timeless) and a beautiful golden color (Chalky Finish Heritage).
I used the top lip of each pot as a guide and painted the bottom each with my Chalky Finish Paint. Then I used a large paintbrush and my Chalky Finish Carbon black paint to create an organic paintbrush swipe on the front of each pot.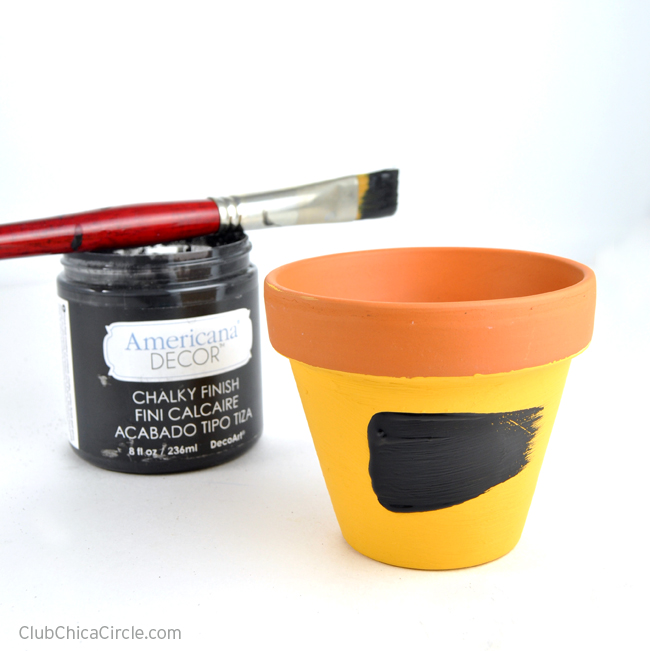 After dry, this became my instant herb garden label.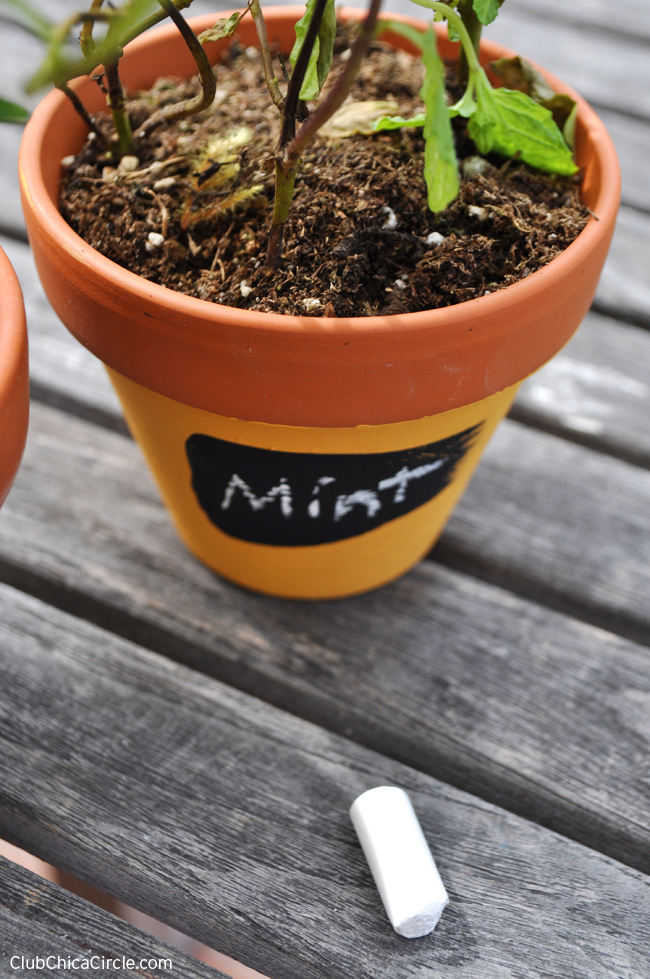 I simply used a piece of white chalk to write which herb was planted in each pot.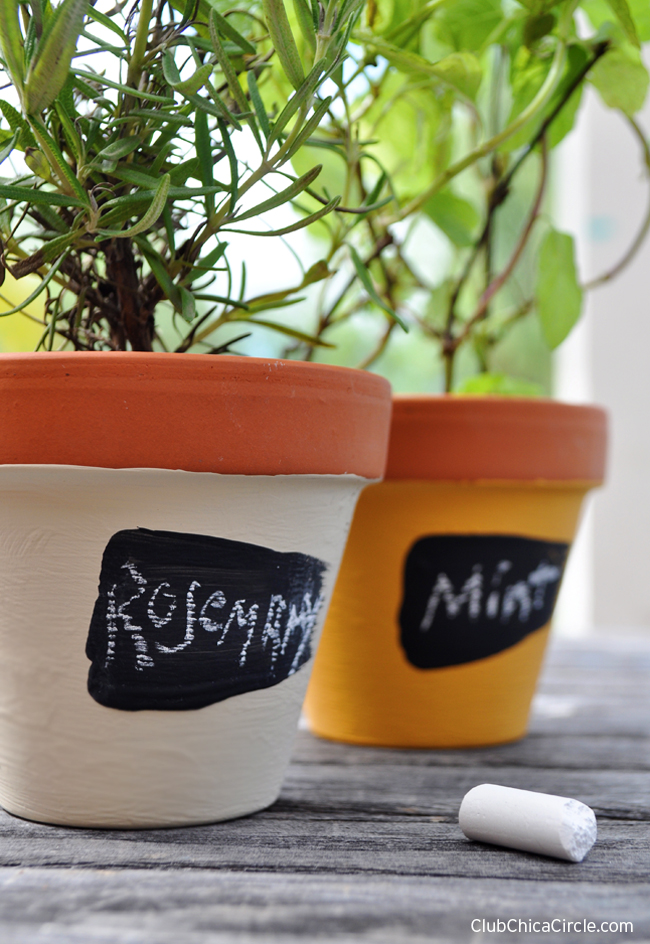 That is the beauty of the chalky finish paint – instant chalkboard surface!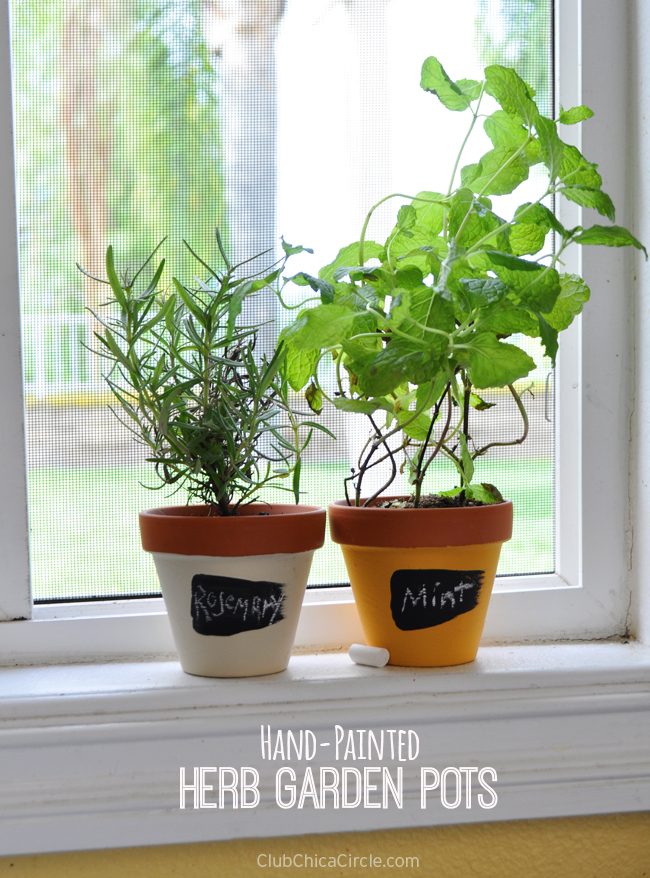 The great thing is that these pots look great in my kitchen, and can easily be used over and over and relabeled with the beautiful matte finish chalky surface.
Beautiful!