Pumpkin month is here! At least, that is what October could be called, right? You may be thinking of ways to get crafty with pumpkins for the Halloween season, but this is also the best time of year to enjoy the yummy sweet Fall flavor.
My favorite way to enjoy the pumpkin flavor is on the sweet side in a dessert. I like pumpkin pie, but on my search to enjoy it in something other than pie, I came up with my top 5 choices to try this season.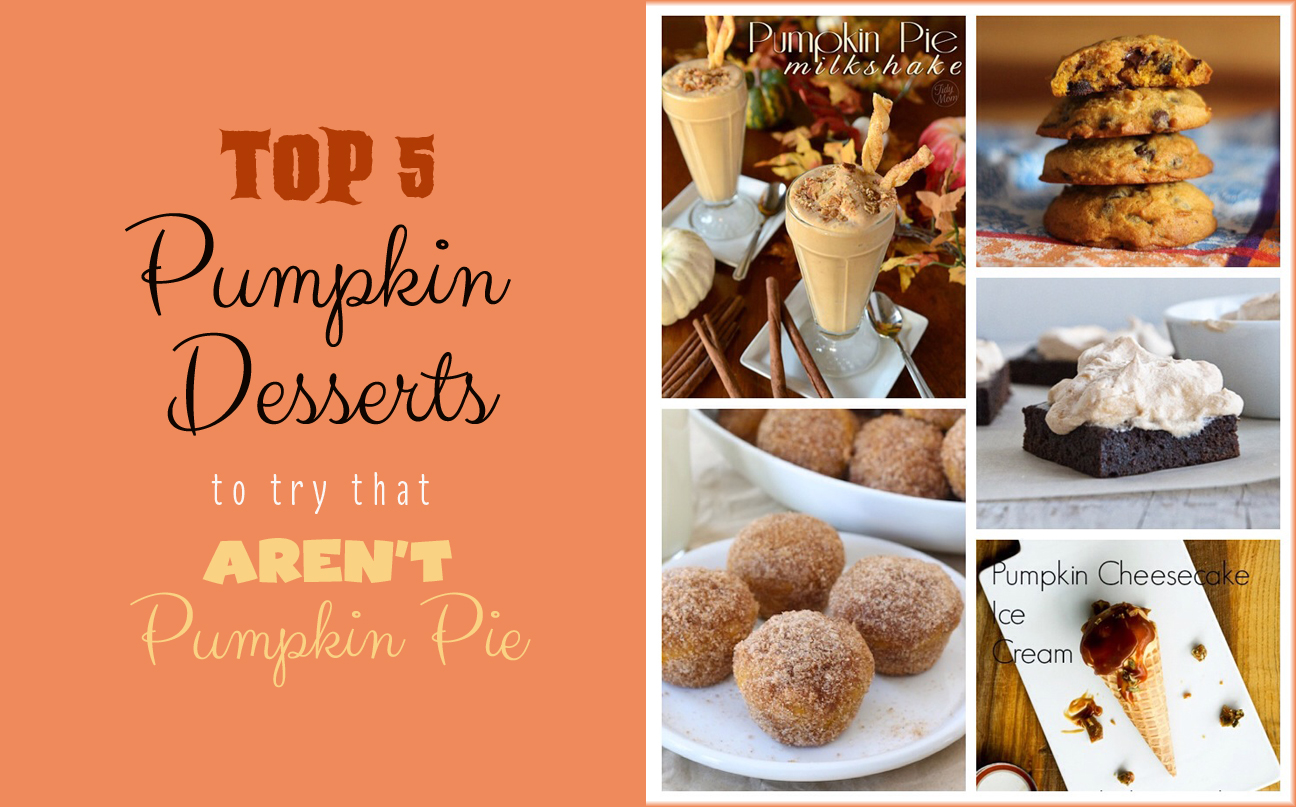 My first choice is one of the most popular ways to incorporate pumpkin into a dessert. This flavor is divine in the classic chocolate chip cookie. Baking with with pumpkin in cookies makes them thicker and fluffier.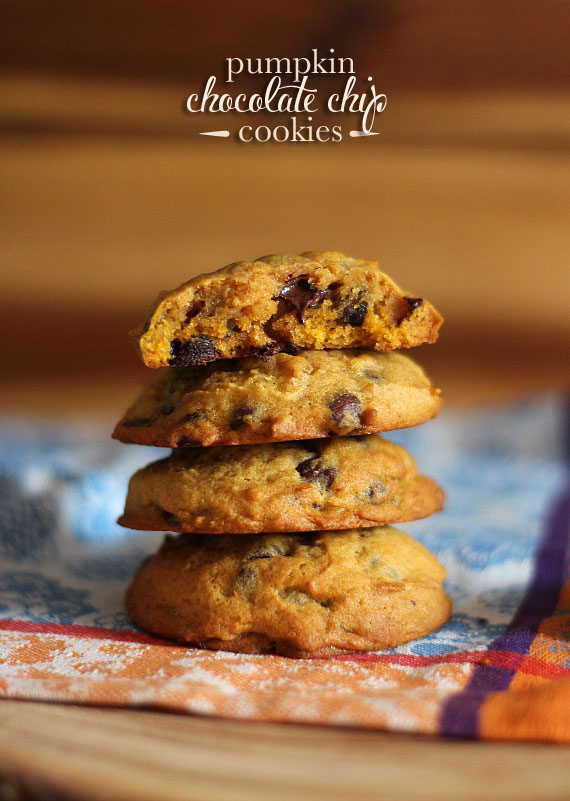 These Pumpkin Chocolate Cookies from Cookies and Cups are a perfect way to ring in the Fall season.
Now that we have established that chocolate and pumpkin are a good combo, you are going to want to try these pumpkin treats!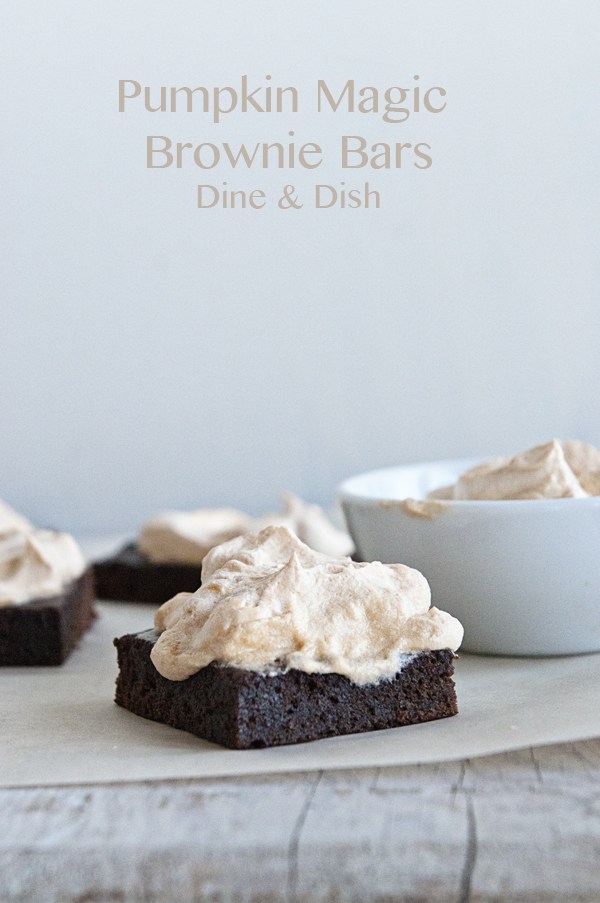 These Pumpkin Magic Brownie Bars from Dine and Dish not only incorporate pumpkin into a moist brownie, but the magic whipped pumpkin frosting takes it to a whole new level.
How do you think your house would smell waking up to some warm pumpkin donuts? Ummm… it would get me out of bed in a flash.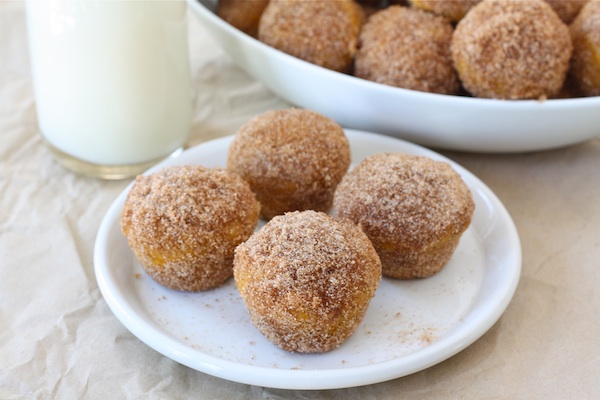 These Baked Pumpkin Donut Holes from Two Peas & Their Pod doused in cinnamon sugar look so delectable. I want to try them this weekend for a weekend breakfast treat.
It's been established that pumpkin is good warm paired with cinnamon sugar, but what about cold with a salted caramel sauce? Amazing!!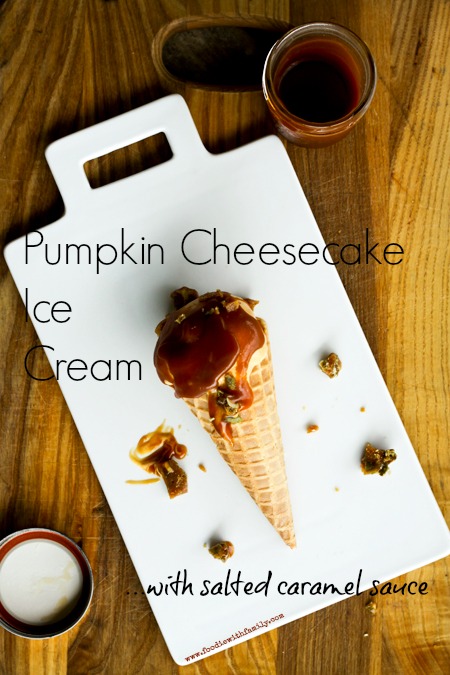 This Pumpkin Cheesecake Ice Cream from Foodie with Family is one I definitely want to try in our ice cream maker this Fall.
And last, but certainly not least, how about a new take on the traditional pumpkin pie – a cold, creamy twist?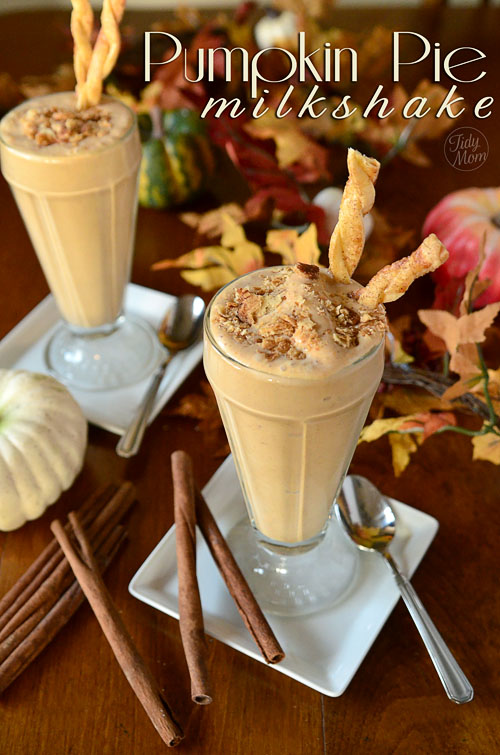 This Pumpkin Pie Milkshake with Pie Crust Straws from The Tidy Mom had me at …. wait for it…. pie crust straws! Brilliant!
Do you have any favorite pumpkin desserts you want to share that aren't pumpkin pie? Share below in the comments.
Hmmm…. which one should I try out first. = )
Happy pumpkin dessert eating!
If you liked this post, and want more, you can subscribe to be on our mailing list here.
Feeling social? Follow ChicaCircle on Facebook or Twitter, and follow me on Pinterest or Instagram.