There's never a wrong time of year for s'mores. Am I right?
As soon as I saw Marshmallow Ghost Peeps were out in stores, I knew I had to turn them into a Halloween treat and easy gift idea.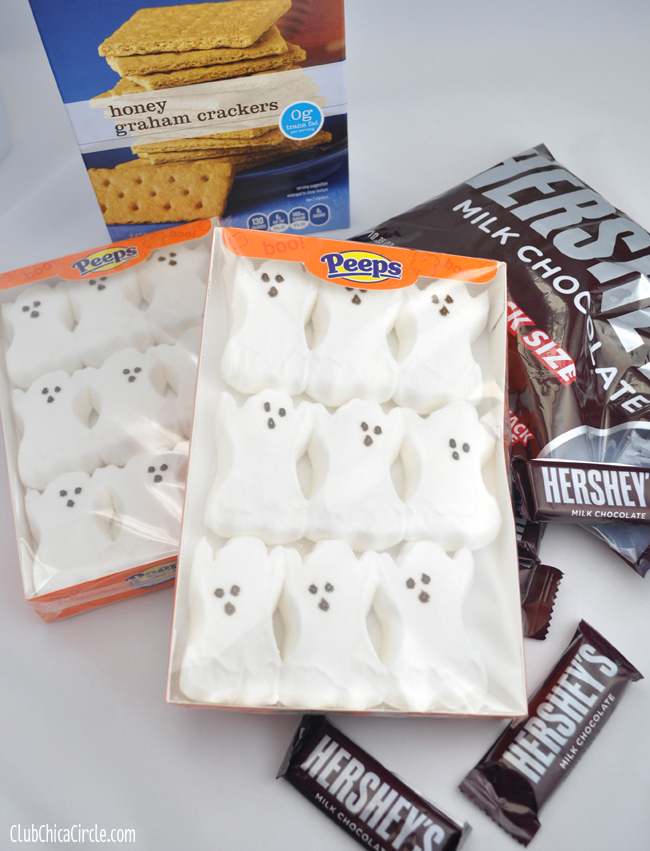 I paired them with Hershey's snack size bars and graham crackers to make these super cute spooky s'mores kits.
Package just enough marshmallow Peeps along with enough chocolate and graham crackers, and you have an instant Spooky S'mores Kit!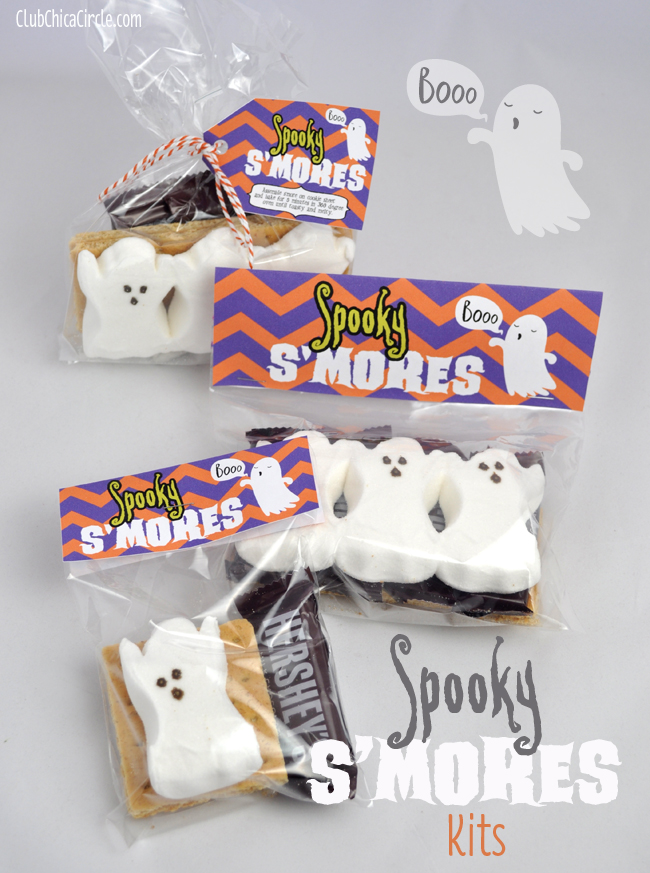 They are so simple to put together. You can  start it even a simple everyday sandwich bag. All the goodies go inside, add a cute printable tag, and you have an instant Halloween gift for a friend, neighbor, or teacher.

I've made a free printable in three different sizes.
Grab and download your copy here:
Spooky Smores FREE Printable Tags
Above is the sandwich bag size, or you can use a clear plastic gift bag, cinch it at the top with a twist tie. Then add the spooky s'mores gift tag with some pretty bakers twine or ribbon.
Perfectly spooky and cute!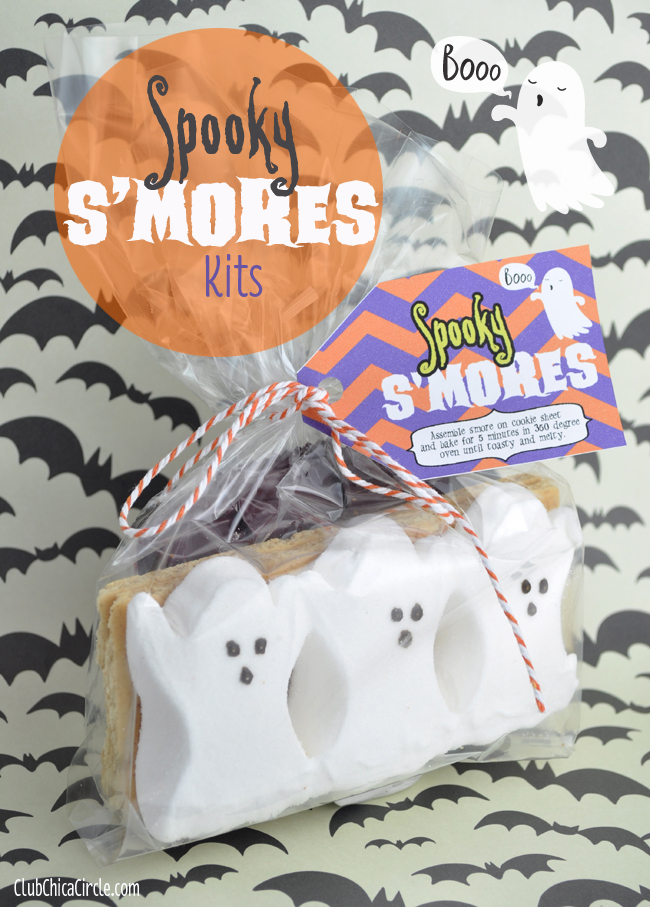 Even a mini plastic gift bag will work. The one below is only  3″ wide, and fits one marshmallow ghost, one chocolate bar, and graham cracker (split in half) in the mini bag.
It's a Mini Spooky S'more Kit!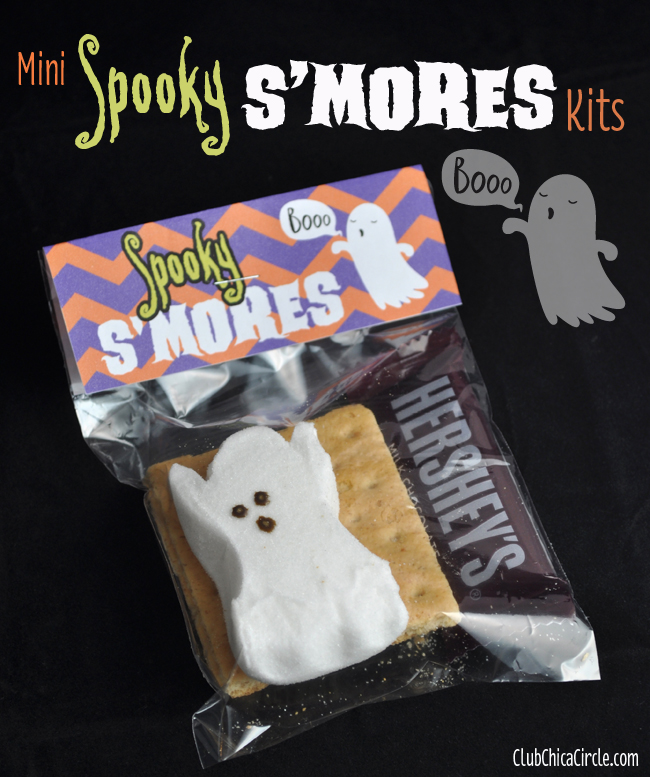 On each gift tag, I put instructions on how to make your spooky s'mores (if needed).
You don't need a campfire. You can assemble the s'more onto a baking sheet and bake for 5 minutes in a preheated 350 degree oven.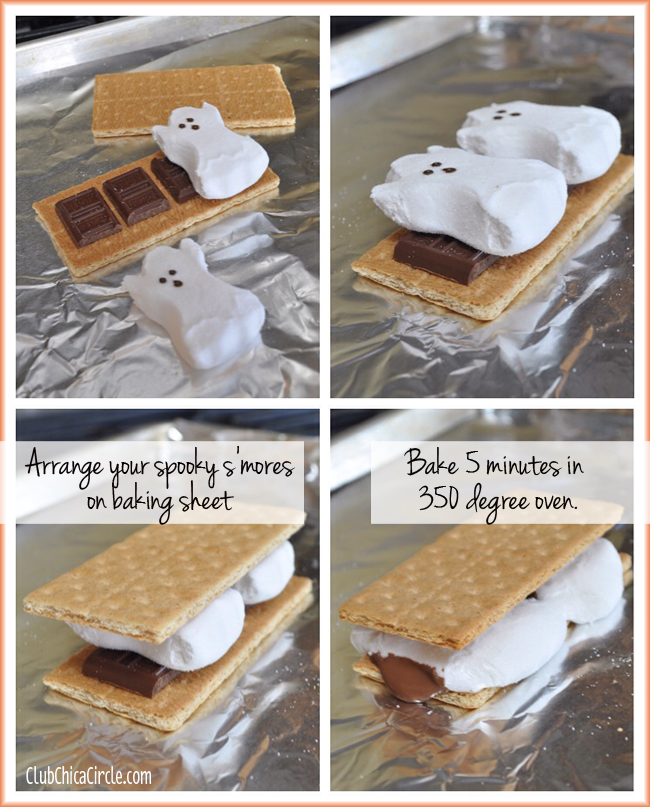 The marshmallow Peep puffs up and the chocolate gets nice and melty. They come out so toasty and gooey.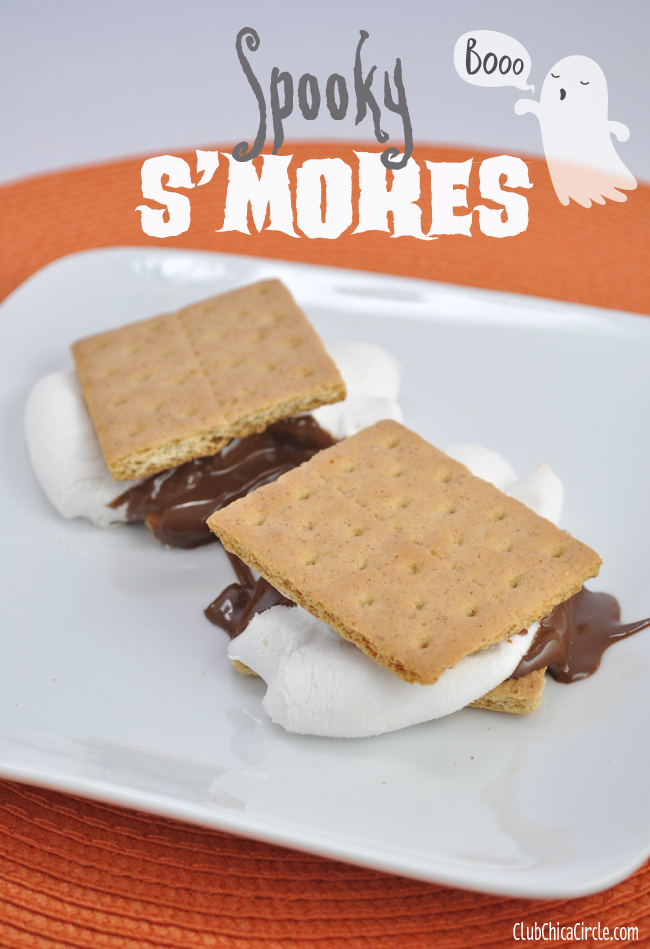 WARNING, they are messy!
My taste tester daughter was caught in the act devouring one. I swear, this is how I found her chocolate covered face after she tried one.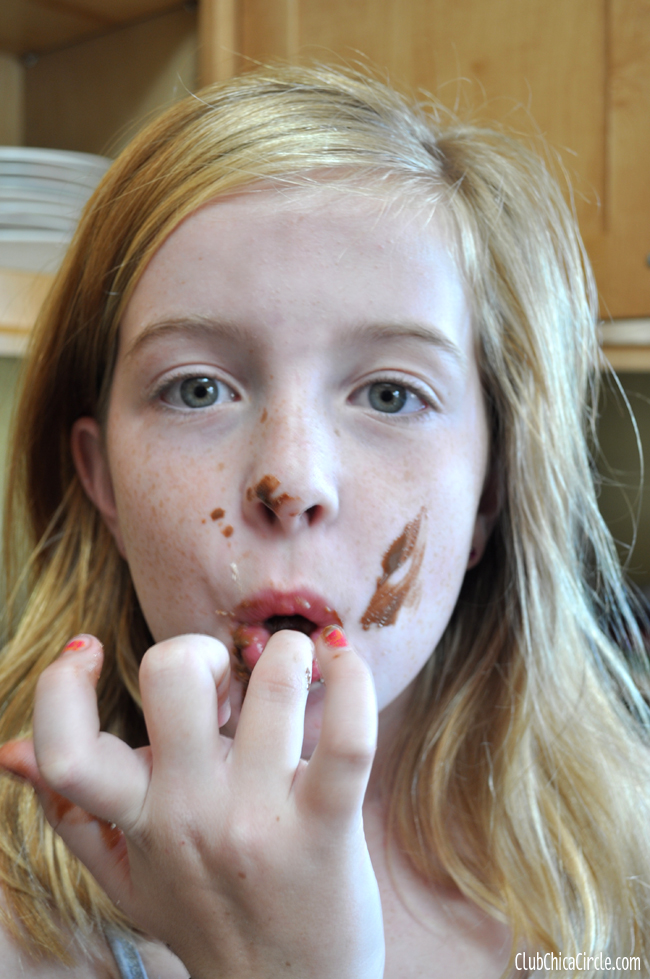 I think the marshmallow Peeps make them a little gooier, but I had no complaints, or leftovers from my taste testers!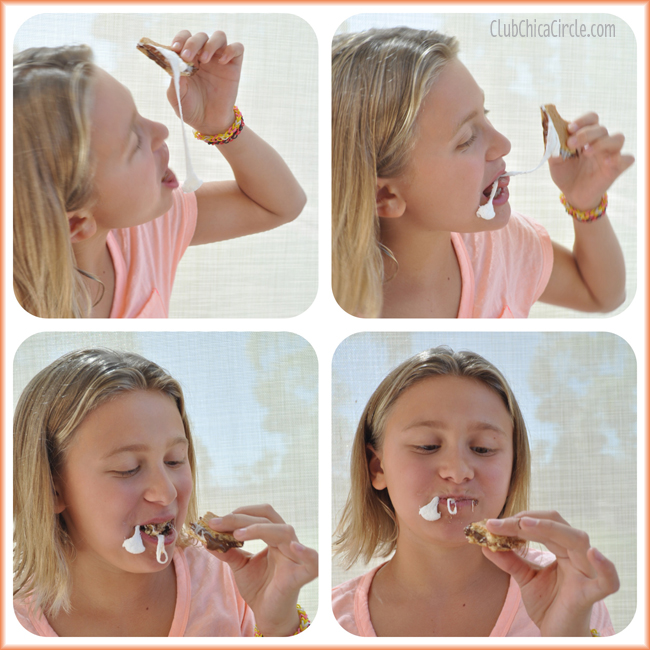 Package and give these as fun treats for Halloween. They would make fun Halloween party treats too!
Enjoy!
If you liked this post, and want more, you can subscribe to be on our mailing list here.
Feeling social? Follow ChicaCircle on Facebook or Twitter, and follow me on Pinterest or Instagram.