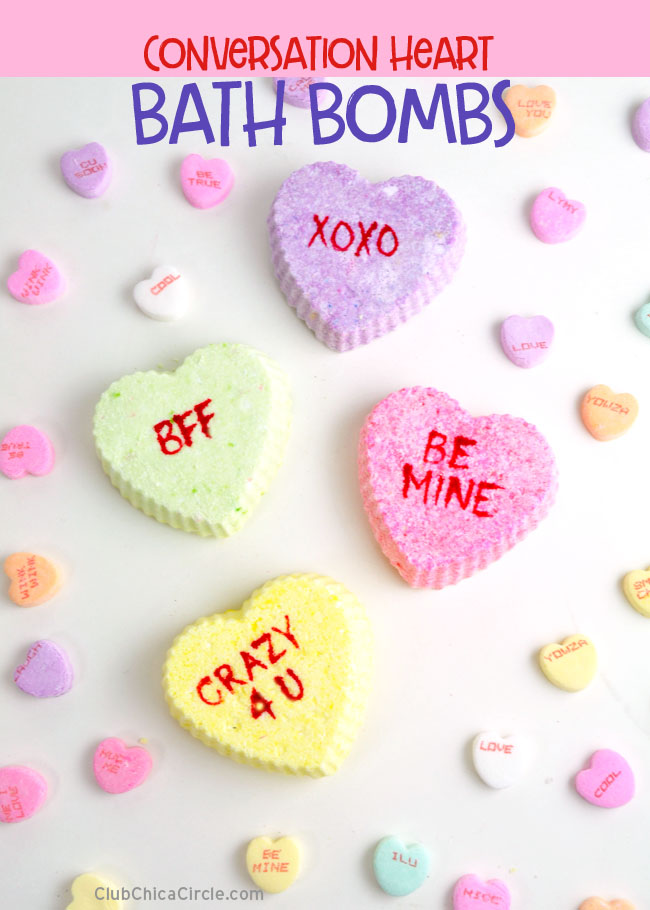 We are still a bit bath bomb crazy in our house. We have been making bath bombs for years, but it seems like the older my daughter gets, her bath bomb obsession grows. If you missed it, check out how we made LUSH-inspired bath bombs here. The recipe is so easy and can be customized with different essential oils to create your own favorite bath bombs.
For this super cute Valentine's Day inspired craft idea, I used lavender and candy-colored food coloring to make these conversation heart bath bombs. Conversation heart candies have been around for centuries… no joke… the history of this tasty treat dates back to 1847. It's hardly a Valentines without a conversation heart or two. I knew I had to make a big bath bomb version of them.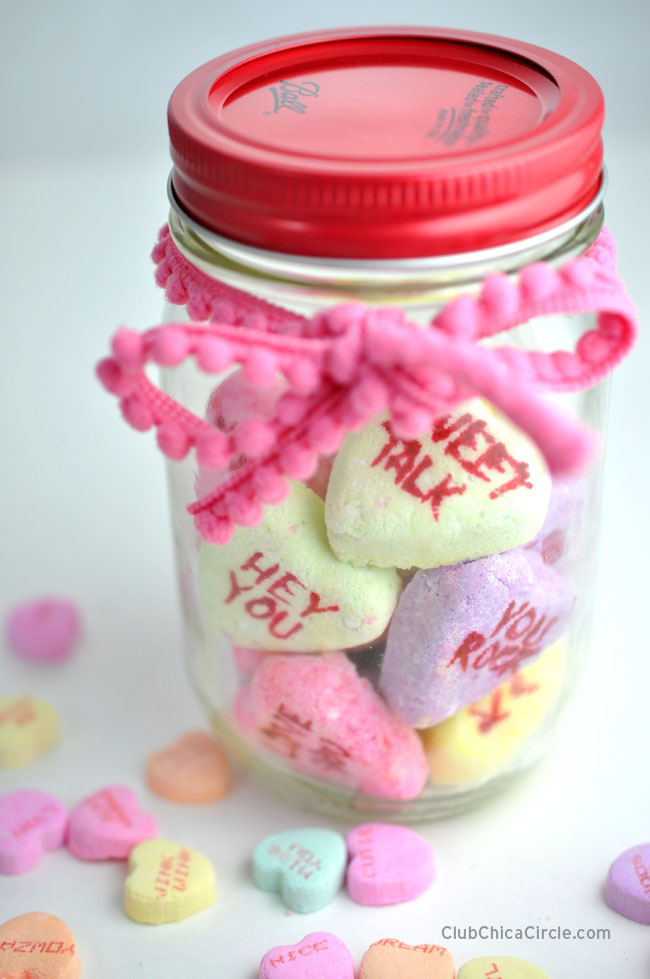 I started with silicone heart molds. I had two sizes. One that is chocolate candy sized, and the other is cupcake sized. I mixed up a batch of bath bomb mixture and colored it in four pastel perfect colors. I pressed the mixture into the molds and let dry completely.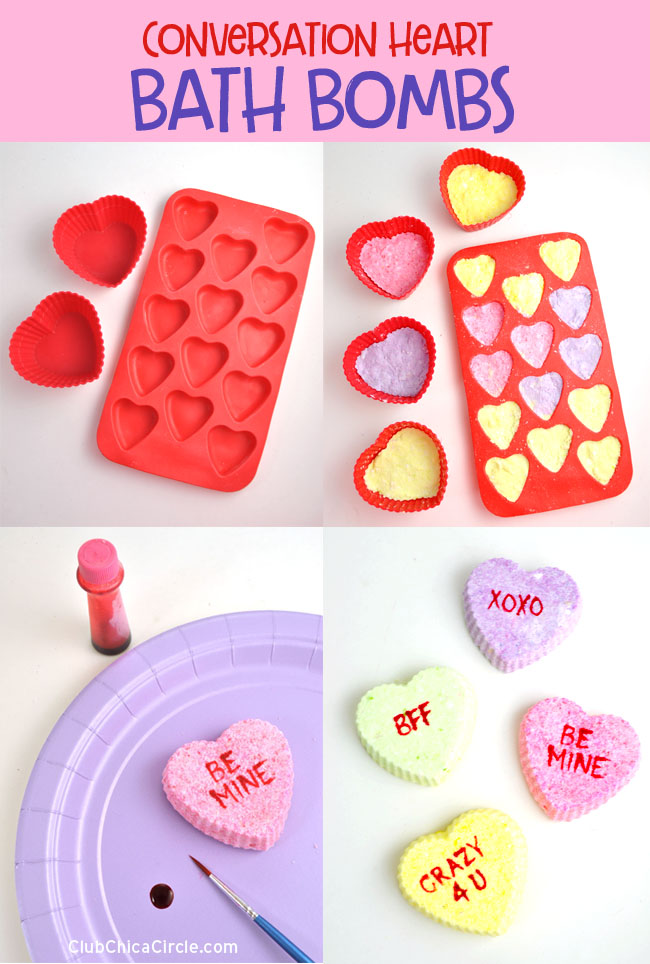 When they were completely dry, I popped them out of the mold and then, with a little red food coloring and a thin paintbrush, painted on sweet messages.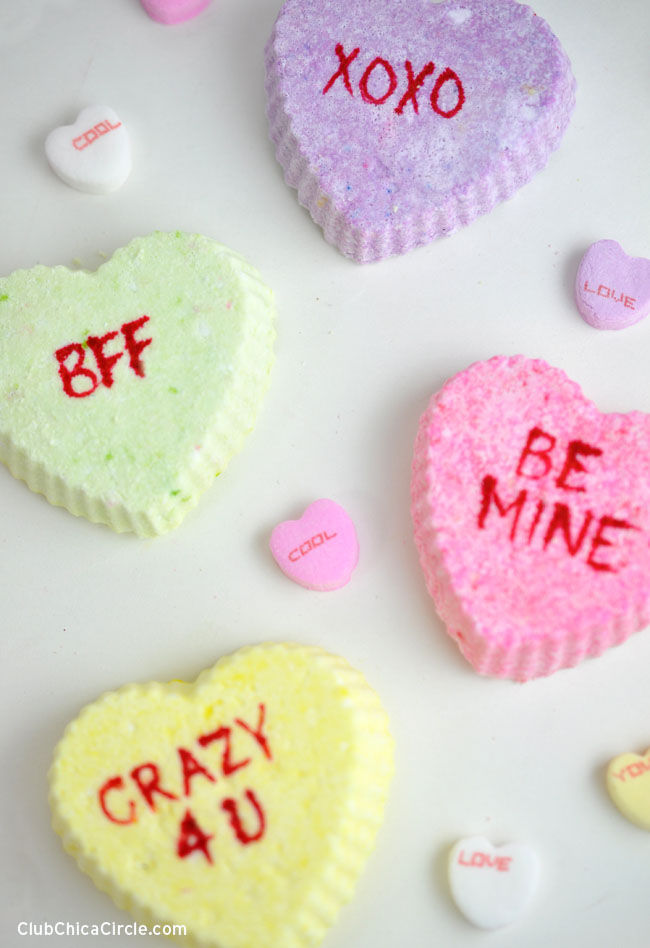 So cute!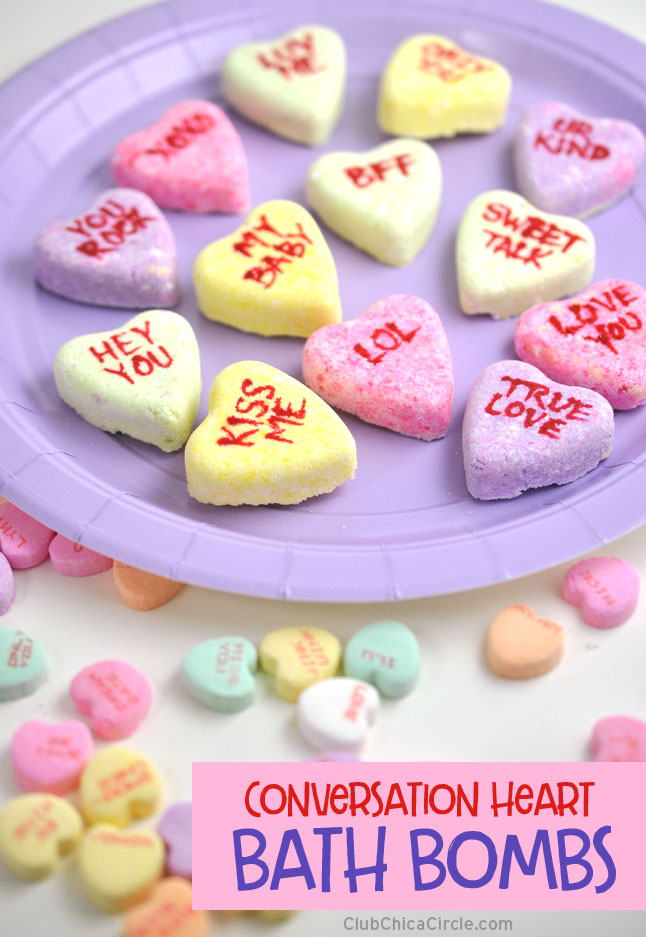 I love how they turned out! And the best part is that they make a perfect Valentine's gift idea.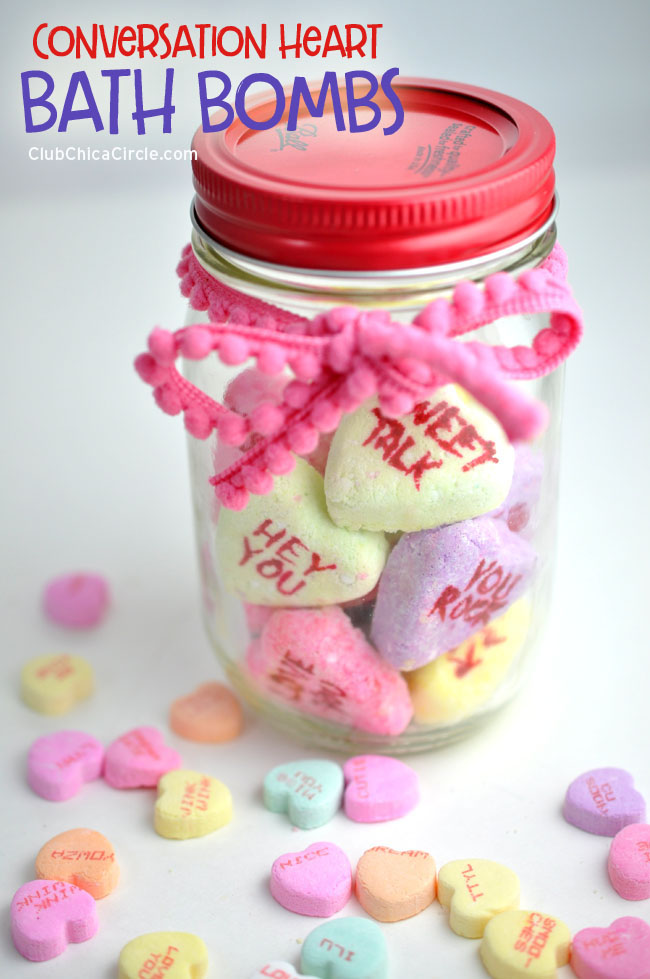 I put them in a mason jar and used a red mason jar lid to dress it up along with a fun pink pom pom ribbon. Lovely!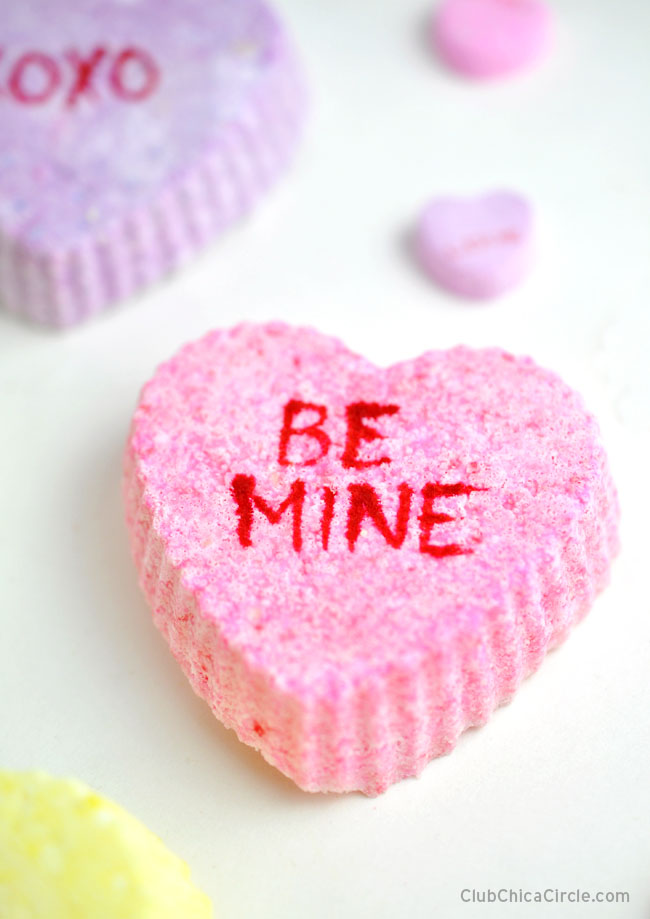 What message would you put on your homemade conversation heart bath bombs?