Happy holidays, chicas! Is your Christmas tree up yet? The tradition in my family is to put ours up the day after Thanksgiving. Putting up the tree and all the ornaments we have collected over the years is one of my favorite moments of the entire year!
I am excited to showcase some of my favorite Christmas tree ornaments from ChicaCircle years past. Get the family together this season for some Christmas crafting and bonding. These DIYs are sure to get you in the holiday spirit!
1. Easy Homemade Snowflake Ornaments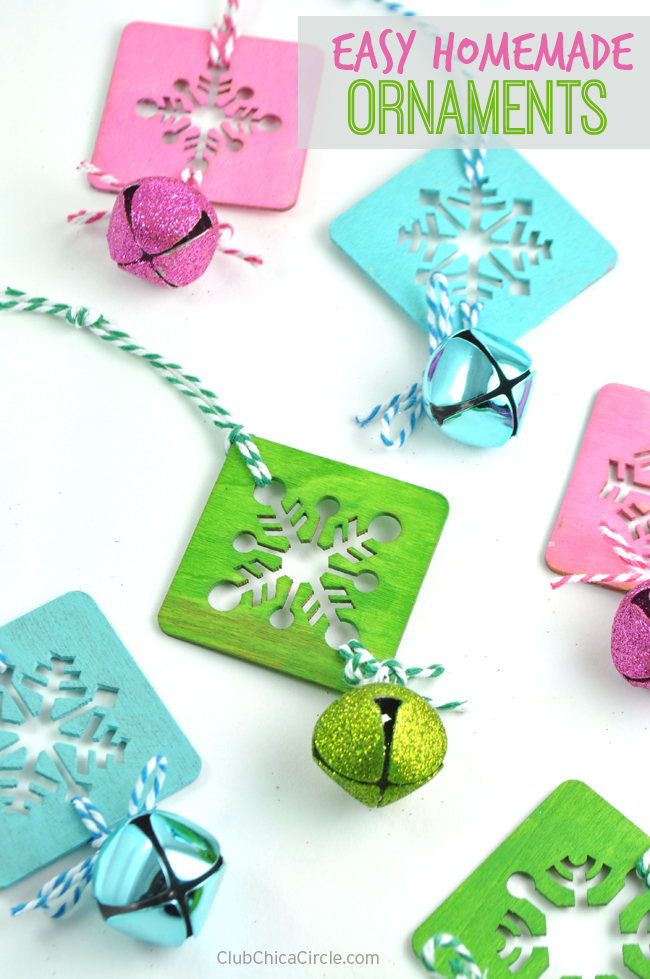 Christmas colors don't always have to be the traditional red and green. I love these bright and colorful snowflake ornaments in bright blue, green and pink! They're super simple to create, too!
2. Easy Glittery Toothpick Painted Holiday Ornaments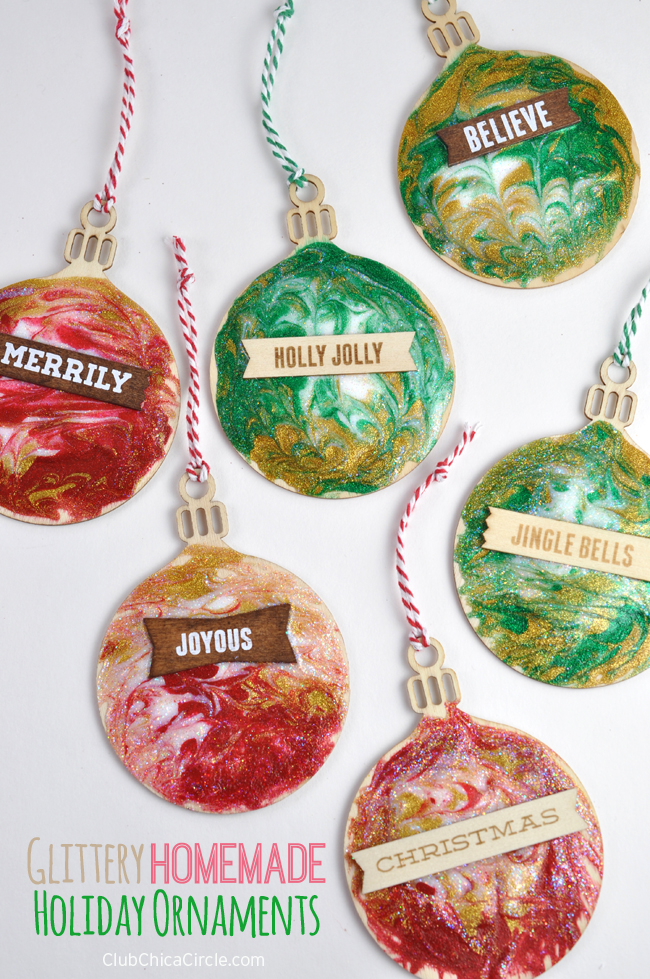 Aren't these glittery ornaments just gorgeous?! And if you can you believe it – the effect on these pretty ornaments is created using toothpicks! The results are AMAZING!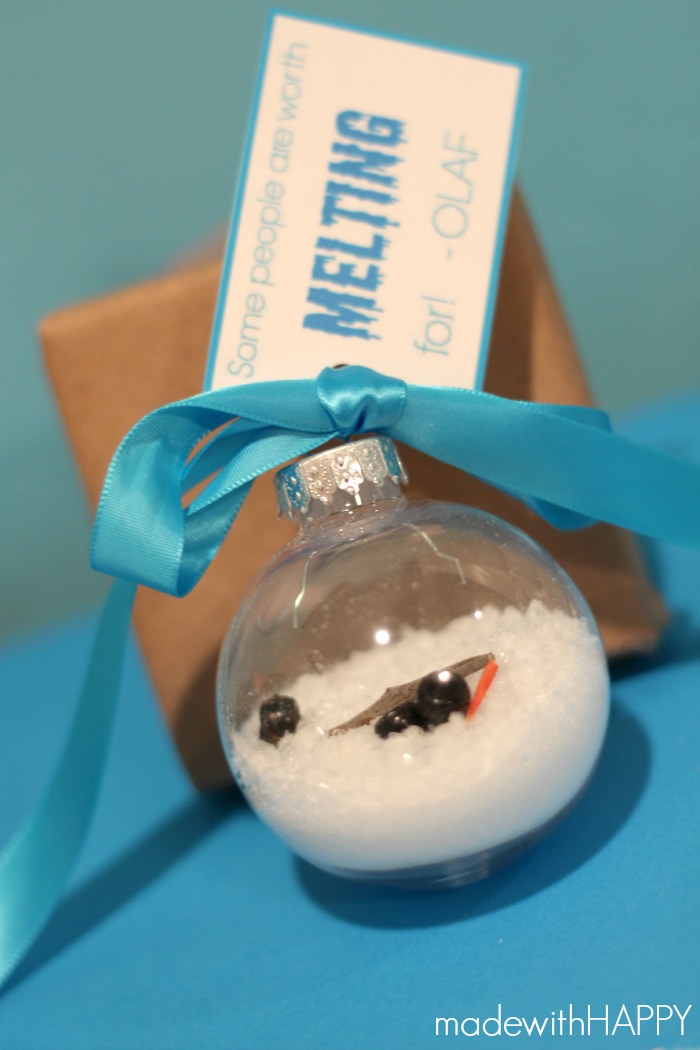 You know what Olaf says – "some people are worth melting for." Isn't that the truth?! The kiddos will love this Frozen inspired ornament craft!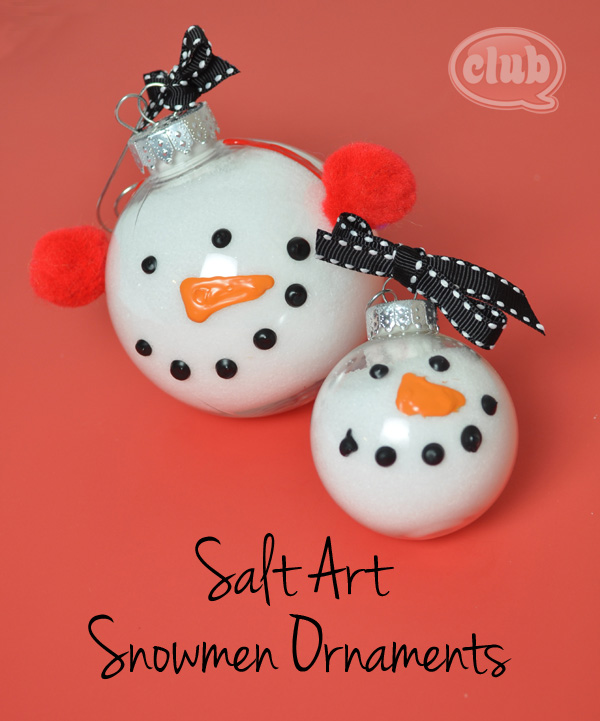 These cute snowmen are super easy to make and perfect for the kids to help out with! You can also use them to decorate a present or give as a teacher or neighbor gift! So fun!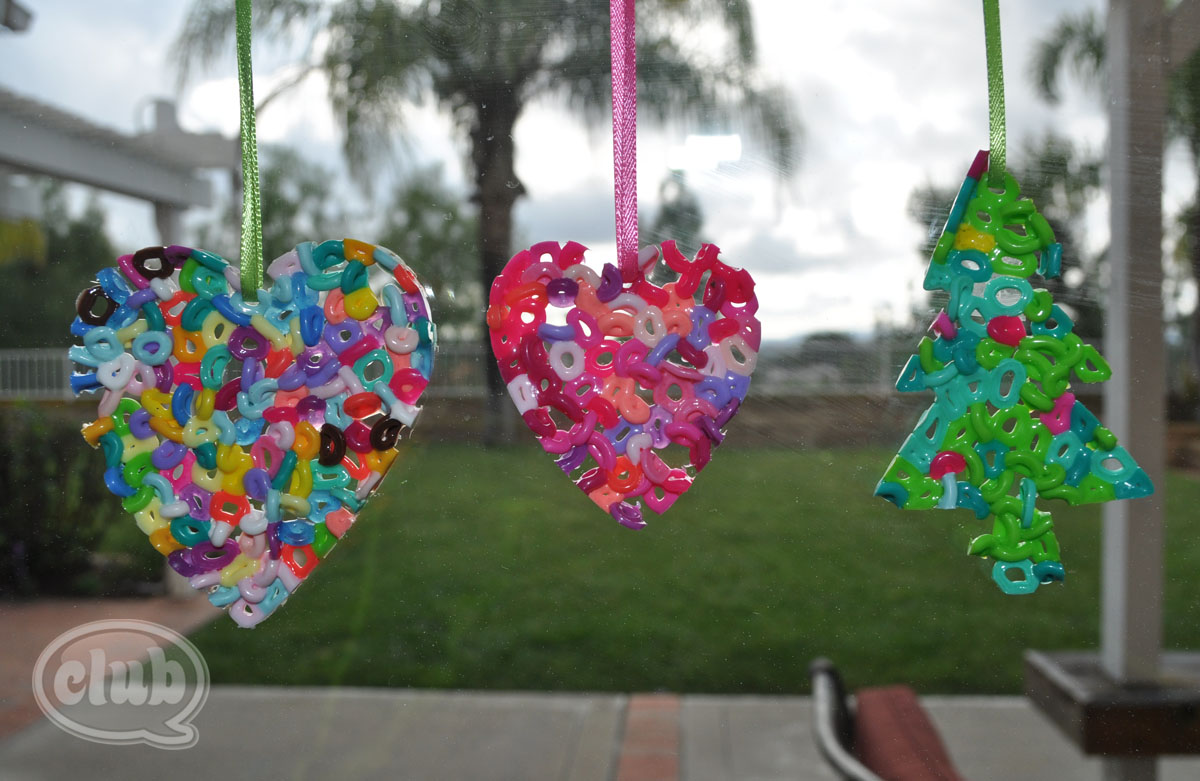 Beads + cookie cutters = some of the cutest and most fun ornament DIYs ever! This colorful project is sure to stand out on your tree!
6. Santa Belly Paper Flower Ornament DIY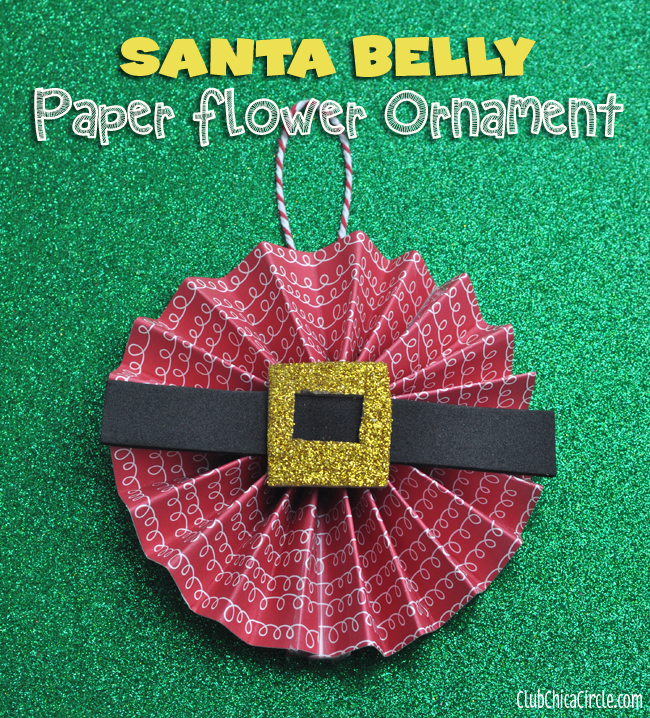 Do you help fill Santa's belly with cookies each year? This paper flower ornament is so adorable and will help the family remember to set out those cookies for Santa!
7. Cupcake Holiday Ornament DIY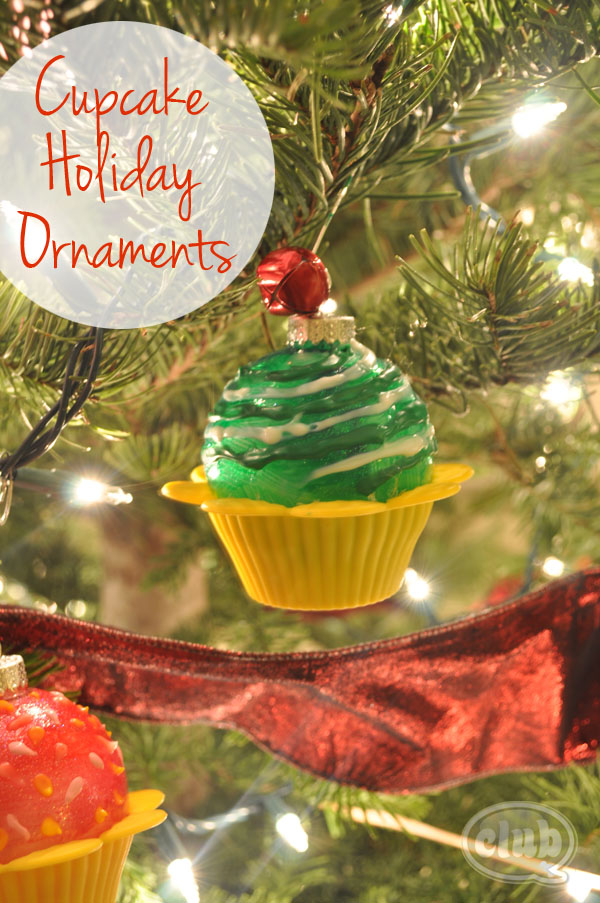 These ornaments are a perfect little gift for a friend or family member with a sweet tooth! Aren't they so fun and unique?! They totally have me craving cupcakes!
8. Snowman Mason Jar Luminary Ornament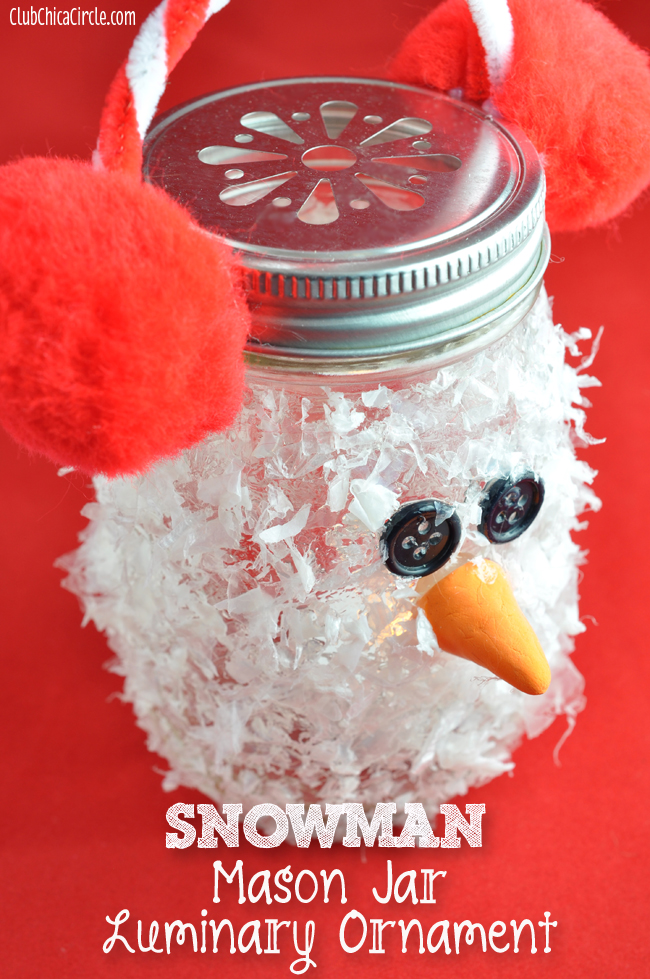 This snowman ornament puts a smile on my face every time I see it! His button eyes and earmuffs are too cute, and the snow effect looks incredible!
9. Glittery Wood Block Ornaments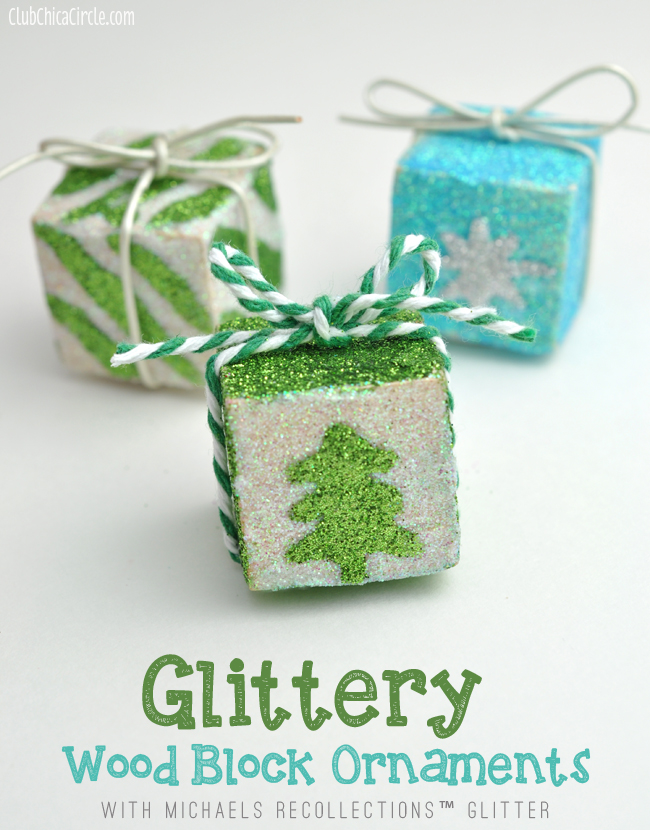 No Christmas tree is complete without a little shimmer and shine! These glittery ornaments will definitely do the trick. I think they are SO fun and festive!
10. iPhone Photo Ornaments DIY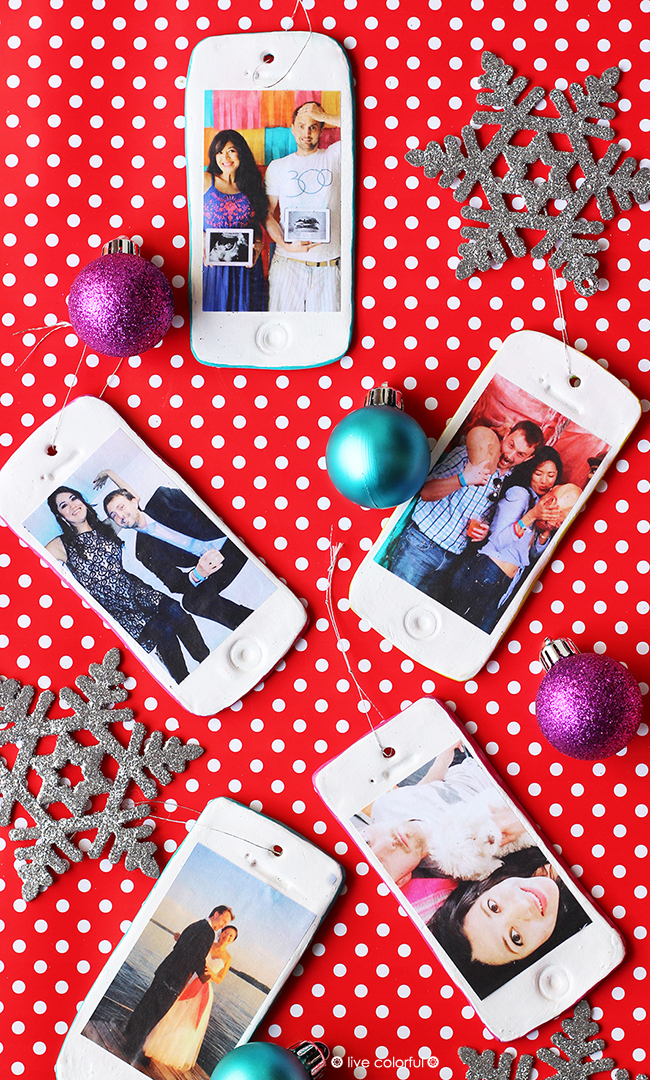 I adore these crafty photo ornaments! This is such a fun craft to commemorate some of your favorite times over the past year. These unique ornaments would also make fantastic gifts – especially for those tech-savvy friends and family in your life!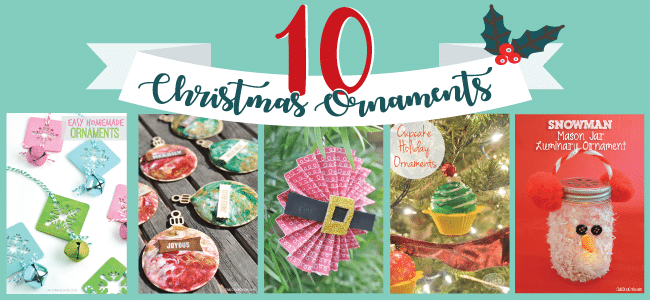 I hope this round up of Christmas tree ornaments inspires you to make your tree extra crafty this year! Wishing you a wonderful holiday season!