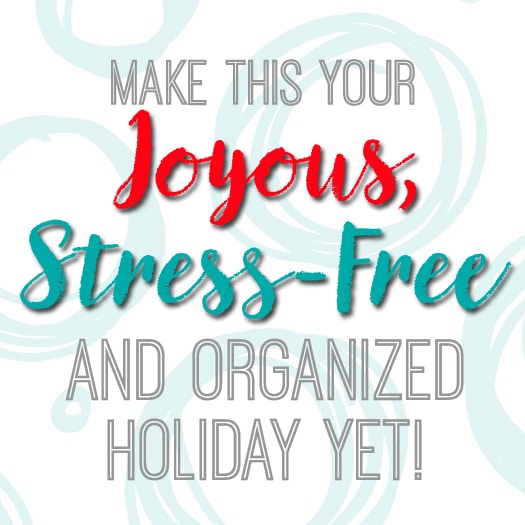 Can you believe it's already the holiday season? We are already planning our Christmas tree trimming.
Have you ever gone into the season SO excited yet along the way the stress creeps (or even storms) in? We want to help. We have developed a short series of videos with simple (yet impactful) exercises. (Sign up HERE.)

If you have not yet done so, check out our Simplify & Prosper launch post and video to get the background on our new organizing channel. We know you are ready to get out from the overwhelm.
We challenge you to make this your most organized and stress-free holiday yet. REMEMBER to register HERE to enjoy the holiday video series.
Thank you!
p.s. Share this with someone you know. Our holiday challenge is even more fun (and holds you more accountable) when you share with a friend.