What could be more simple or more satisfying than roasting a marshmallow and sandwiching it between two graham crackers and a piece of chocolate? This traditional summer camping treat is too good to not be enjoyed year round. Here are a couple 5-minute s'more recipes you can create with kids—also great tween sleepover treat ideas!
Roast your marshmallow over a Sterno® in the backyard.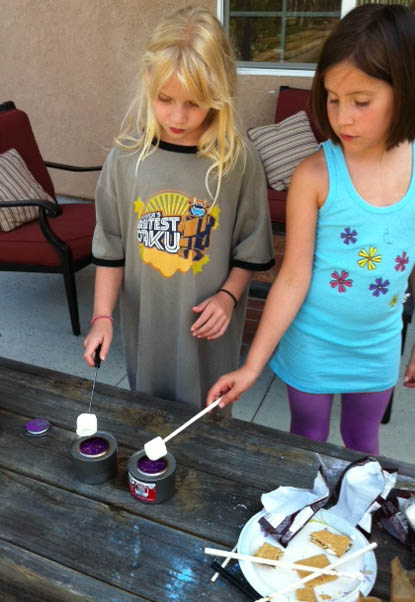 At a recent sleepover at our house, my tween daughter and her friends each took turns roasting marshmallows over a sterno in our backyard. We thought it was the best breakfast sleepover treat to do in our pjs. Each girl could decide how toasty – or burnt they liked their marshmallow.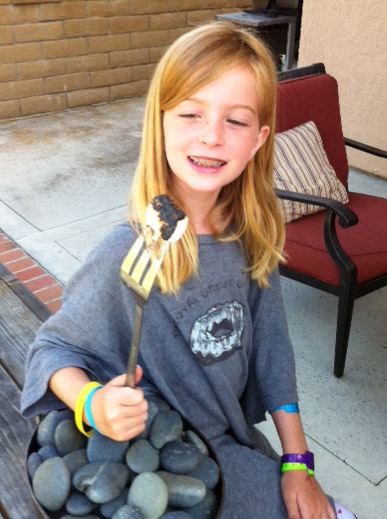 You can buy Sterno® cooking fuel cans in your local grocery store. Sterno® Brand Gels emit zero carbon monoxide and are nontoxic, nonexplosive, odor-free, smoke-free, and nontoxic. Just remember, adult supervision is needed.
5 Minute Cupcake S'mores
Another fun, simple yet satisfying way to enjoy your s'more is in this quick bite size mini-cupcake form. You can get really fancy with this creation, but I wanted to try a super simple way to get the same yummy flavors in a cupcake form, and one that my tween could have fun creating herself.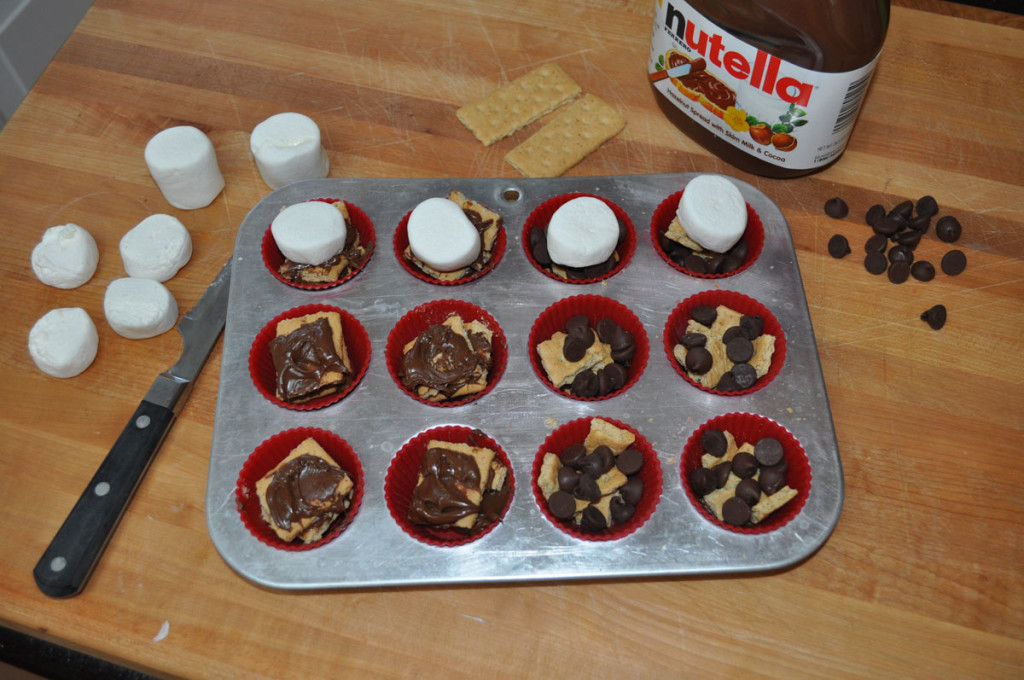 We lined a mini-cupcake pan with silicone liners, but regular cupcake liners would do too. We also wanted to do a taste test. Half of the pan we used Nutella® and the other half we used chocolate chips. For the Nutella side, we broke graham crackers into small pieces and spread Nutella® on top layering on top of each other. For the chocolate chip side, we crumbled graham crackers and sprinkled chocolate chips on top. Then for the whole pan, we cut marshmallows in half and put the sticky side down on top of each cupcake creation.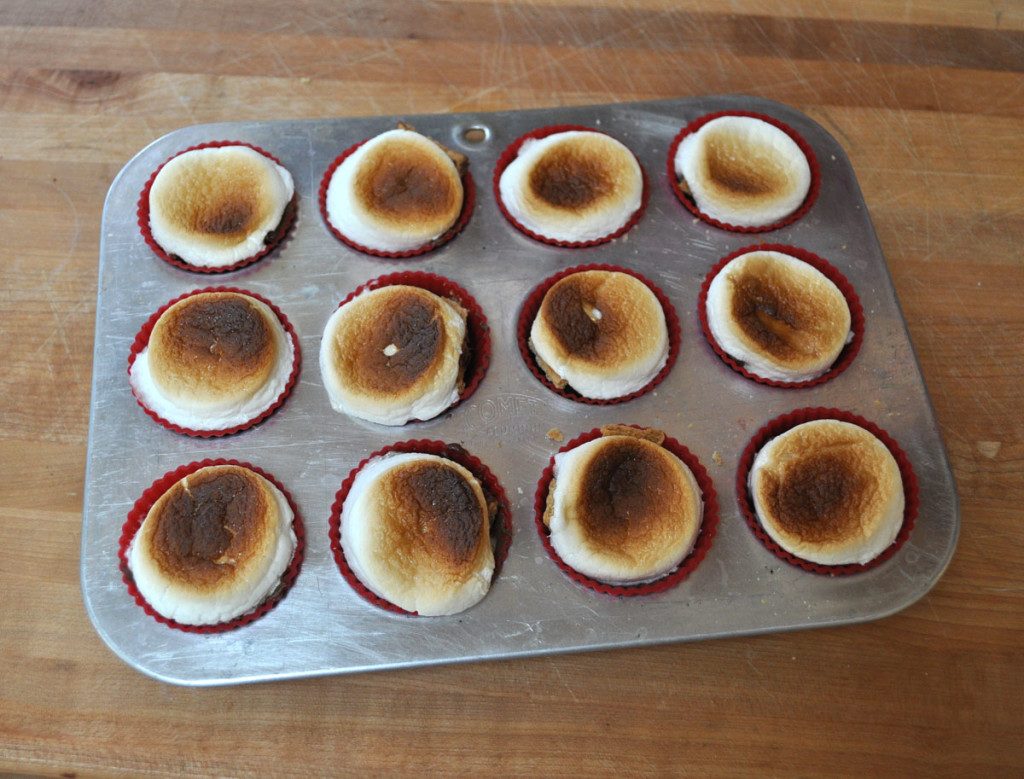 Then I put them into the oven under the broiler, and watched them get toasty. Be sure to pull them before the marshmallows burn. Then I gently pushed down on the center of each marshmallow, to spread the melty marshmallow yumminess over the top.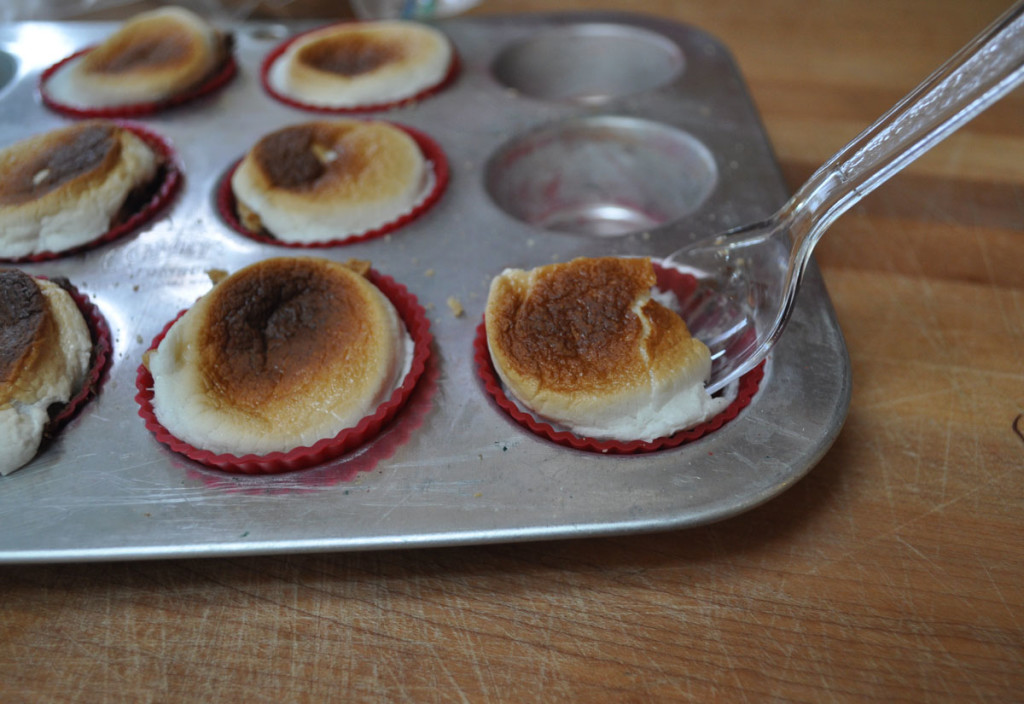 These are still just as gooey and melty as the traditional s'mores version. But we found it easiest to scoop out with a spoon and enjoy the perfect mouthful.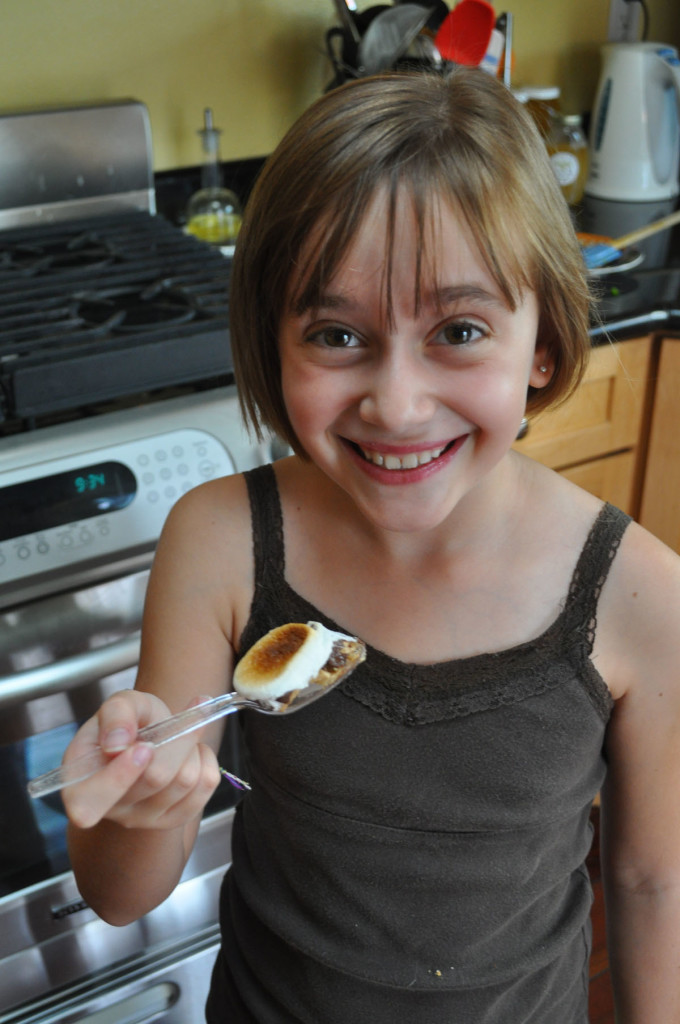 And what were the results of our taste test? Even though the chocolate chip version was super yummy, we have to say, the Nutella® version gave our 5-minute s'more a satisfying level of creaminess that pushed it over the edge as the winner.
Want more ideas on how to enjoy this tasty treat? Check out our top 5 creative and yummy ways to enjoy your next s'more. What are some of your favorite ways to enjoy a s'more?