I recently had to buy a recorder for my tween for her music class in school. Who knew there were so many color options to choose from when purchasing a recorder? She picked out a translucent, almost neon, green color Yamaha soprano recorder. It did come with a simple plastic case, but after seeing this crafty upcycled necktie iPhone case from Craftster, I was inspired to make a one-of-a-kind necktie recorder case for Maggie.
After I convinced the husband to donate to the "crafty cause" and purge some of his neckties, the rest was easy. After choosing a tie to craft with, I got out the sewing machine, needle and thread, scissors, buttons, and some elastic cord.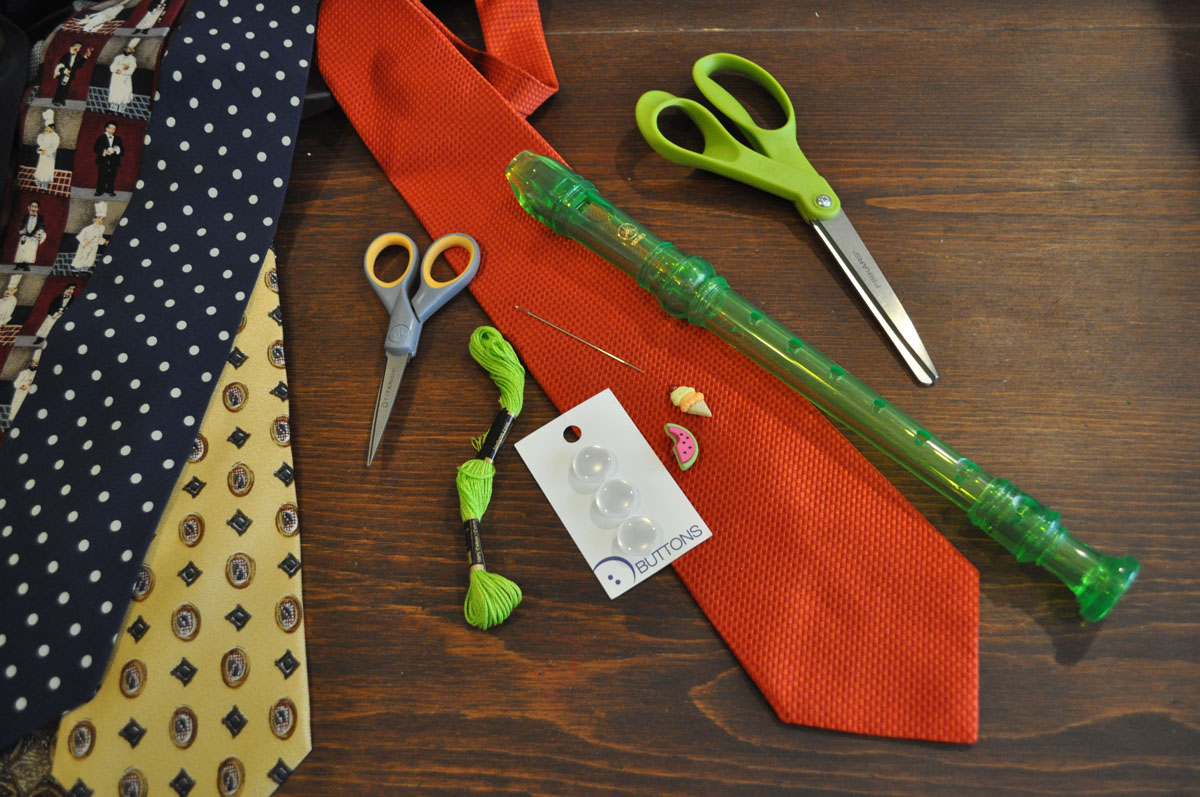 I carefully took out the stitching and the label on the back side of the tie, and slid the recorder inside to see how much to cut off. I cut off a good 1/2″ past the recorder leaving room for the give of the seam. I then opened up the tie and turned it inside out.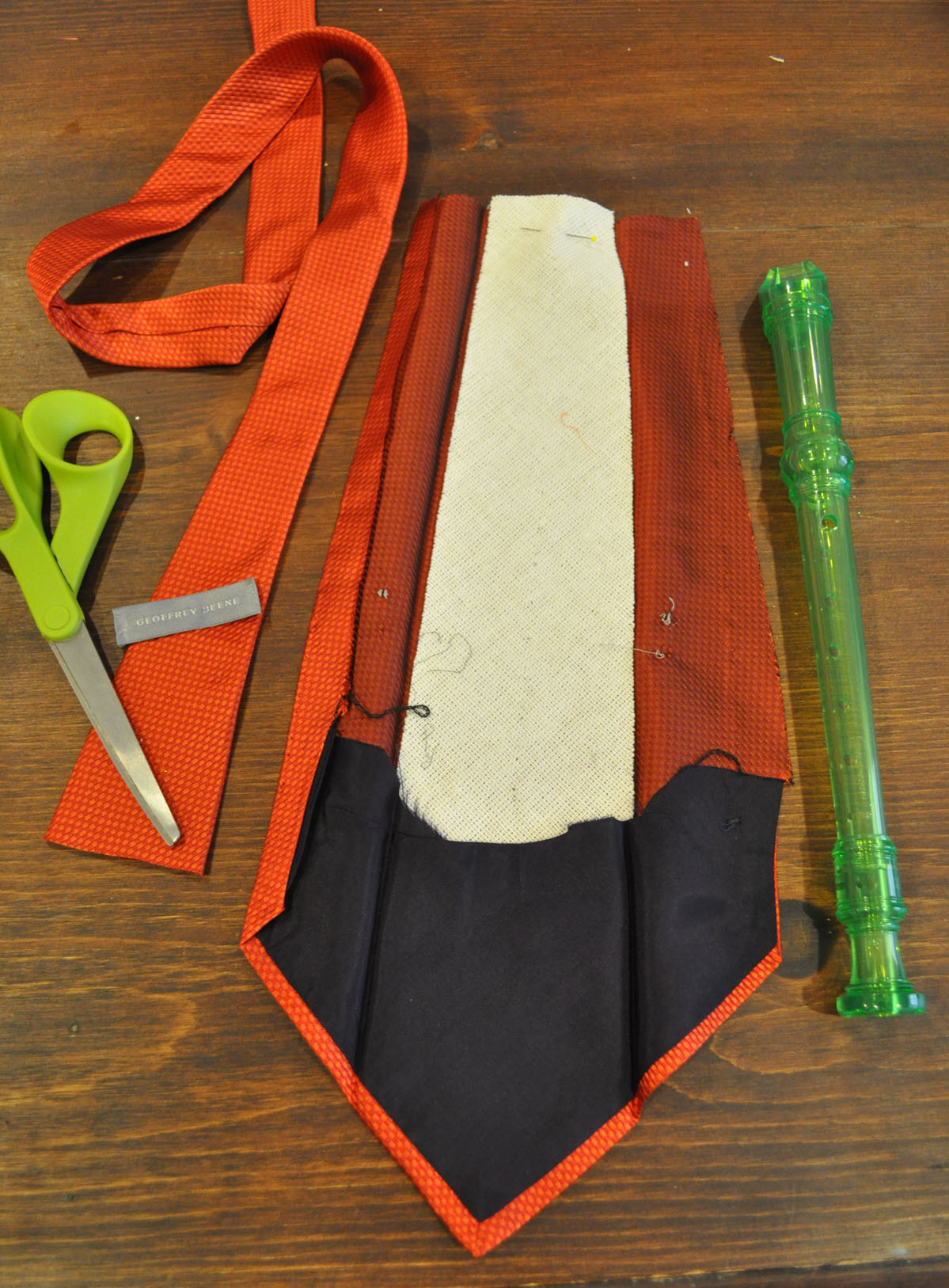 I sewed a quick straight stitch down the center (using the pressed seam as a guide) to join the sides together. Then I finished with a straight seam along the bottom, and turned the whole tie back right side out.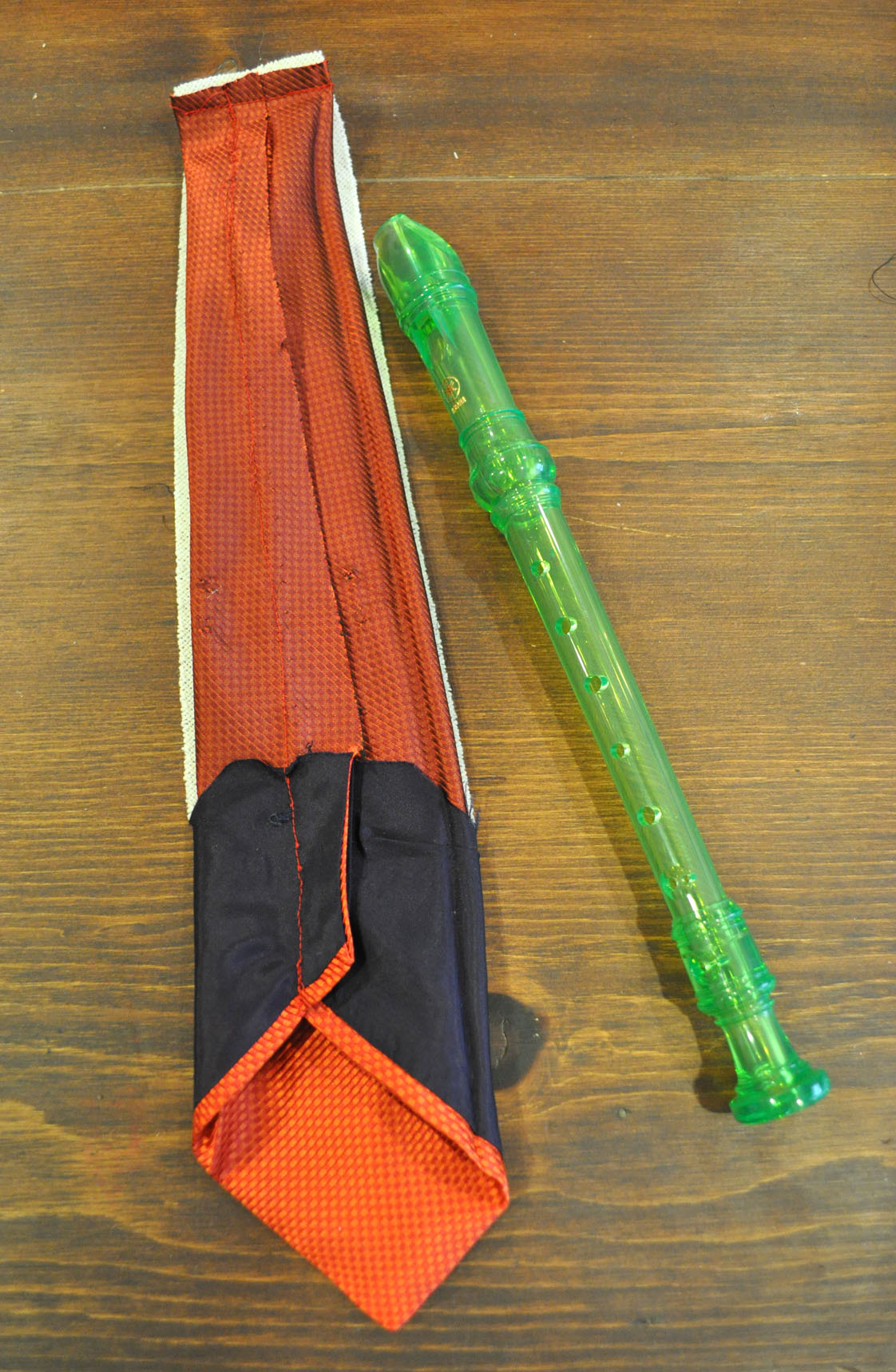 Then it was just a matter of figuring out where the button closure should go. I slid the recorder back in, and marked off where to sew on the button. We went with a sassy yet sweet watermelon button. After sewing the button in place with a needle and thread, I attached a small loop of colored elastic cording on the top inside of the tie for the closure with needle and embroidery thread as well.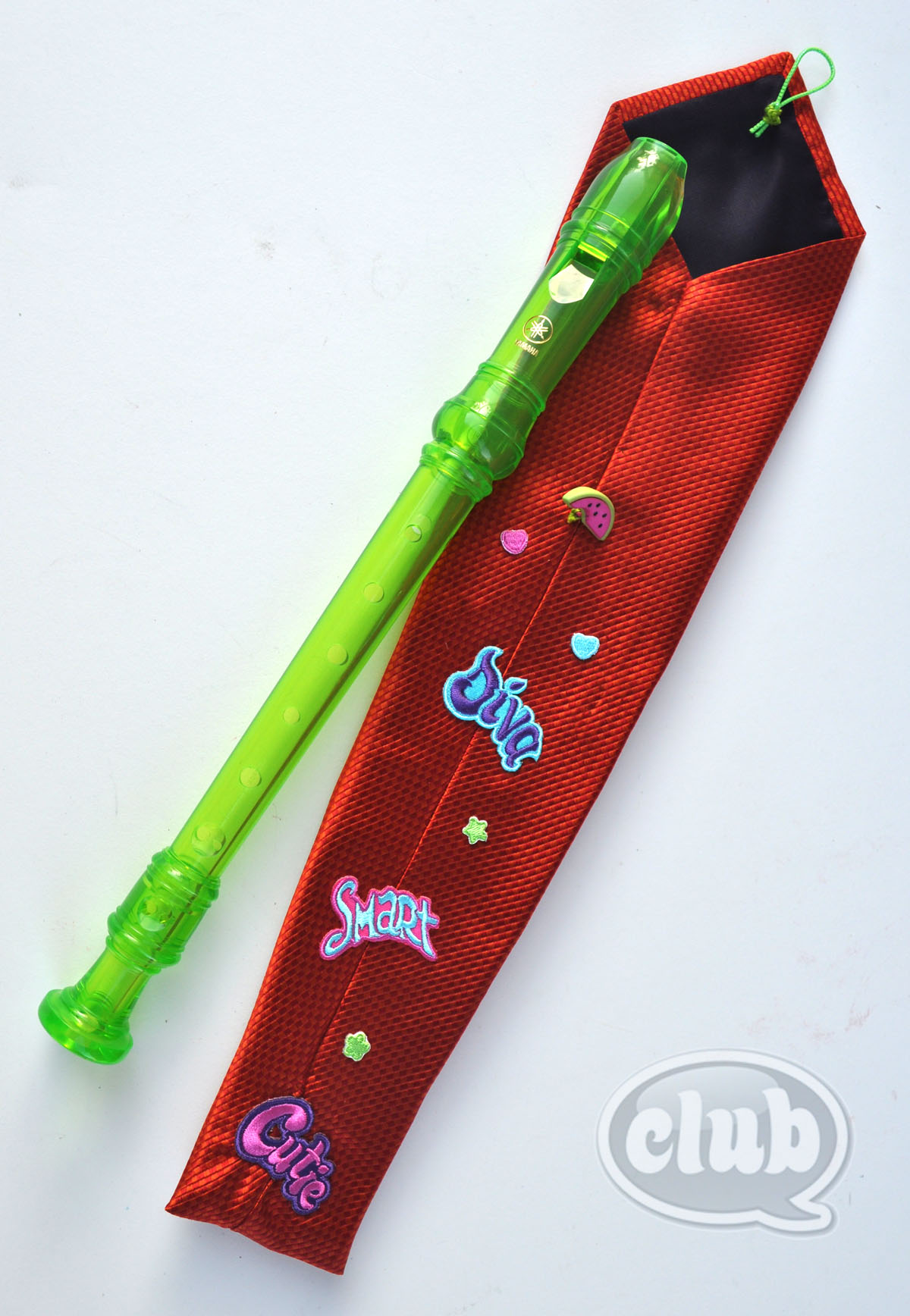 And because my tween is never simple or boring, I decorated the rest of the tie with iron on designs. She loved it!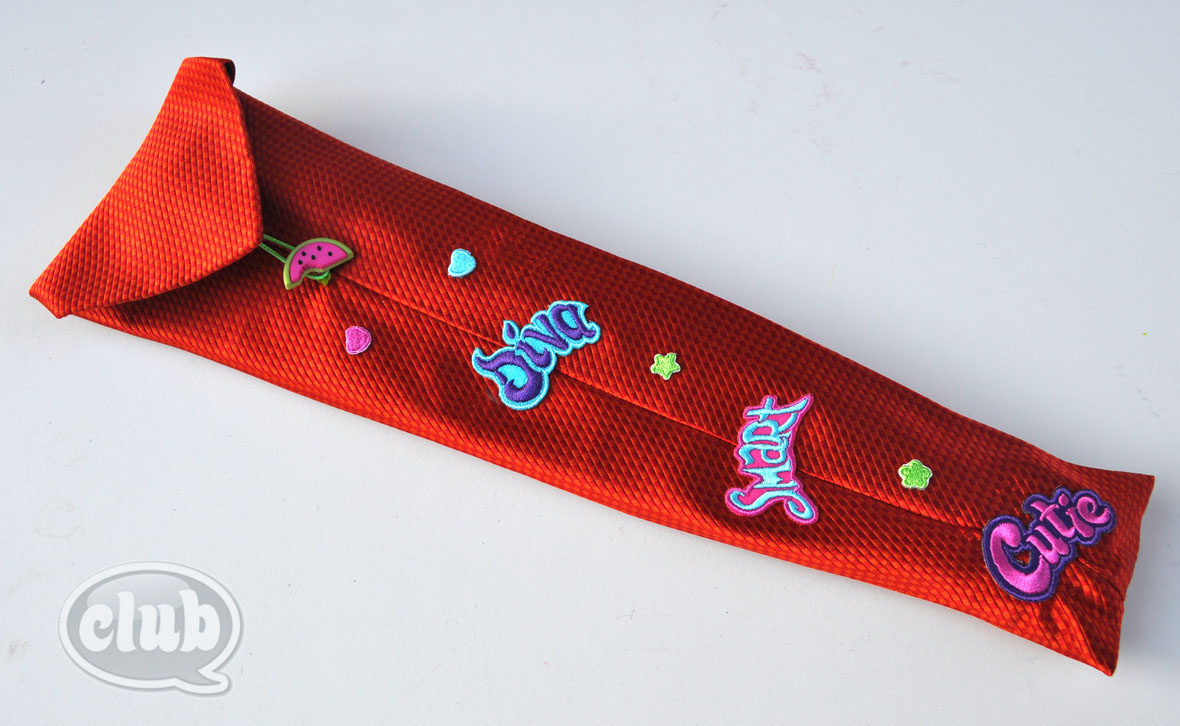 Now that I have some extra ties to craft with, of course I had to share more inspiration for upcycle necktie crafting!
Love the necktie cuff bracelets and handbags from Ascot Handbags Etsy shop.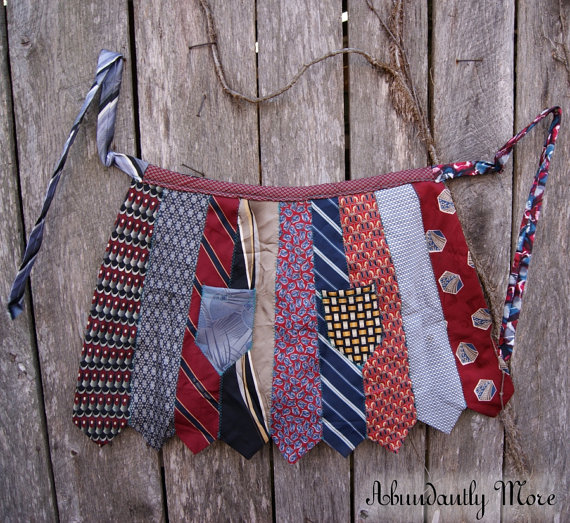 This necktie apron is super clever from Abundantly More's Etsy shop.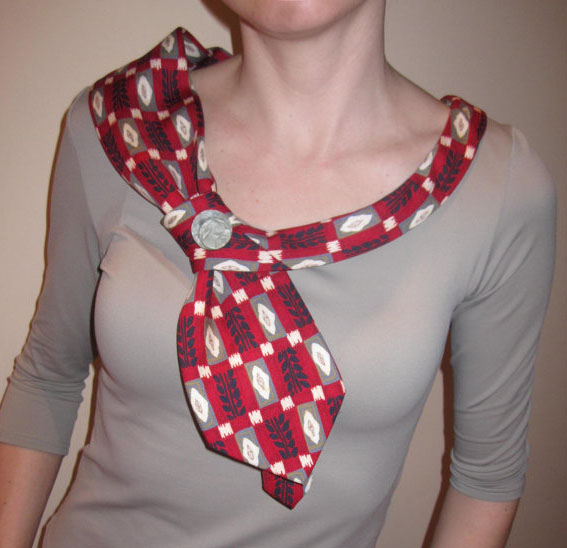 And I love how this shirt is styled and upcycled with a stylish necktie around the collar from Garage Couture Clothes Etsy shop.
Oh, and not letting any of the beautiful silk orange tie I started with go to waste, I crafted a quick wrap bracelet of my own from the skinnier end of the tie. I cut to length, straight-stitched a hem on the end and used two small pieces of self stick velcro for the closure. Then I used fabric glue to attach a sparkly yellow bauble on the end. Lovely!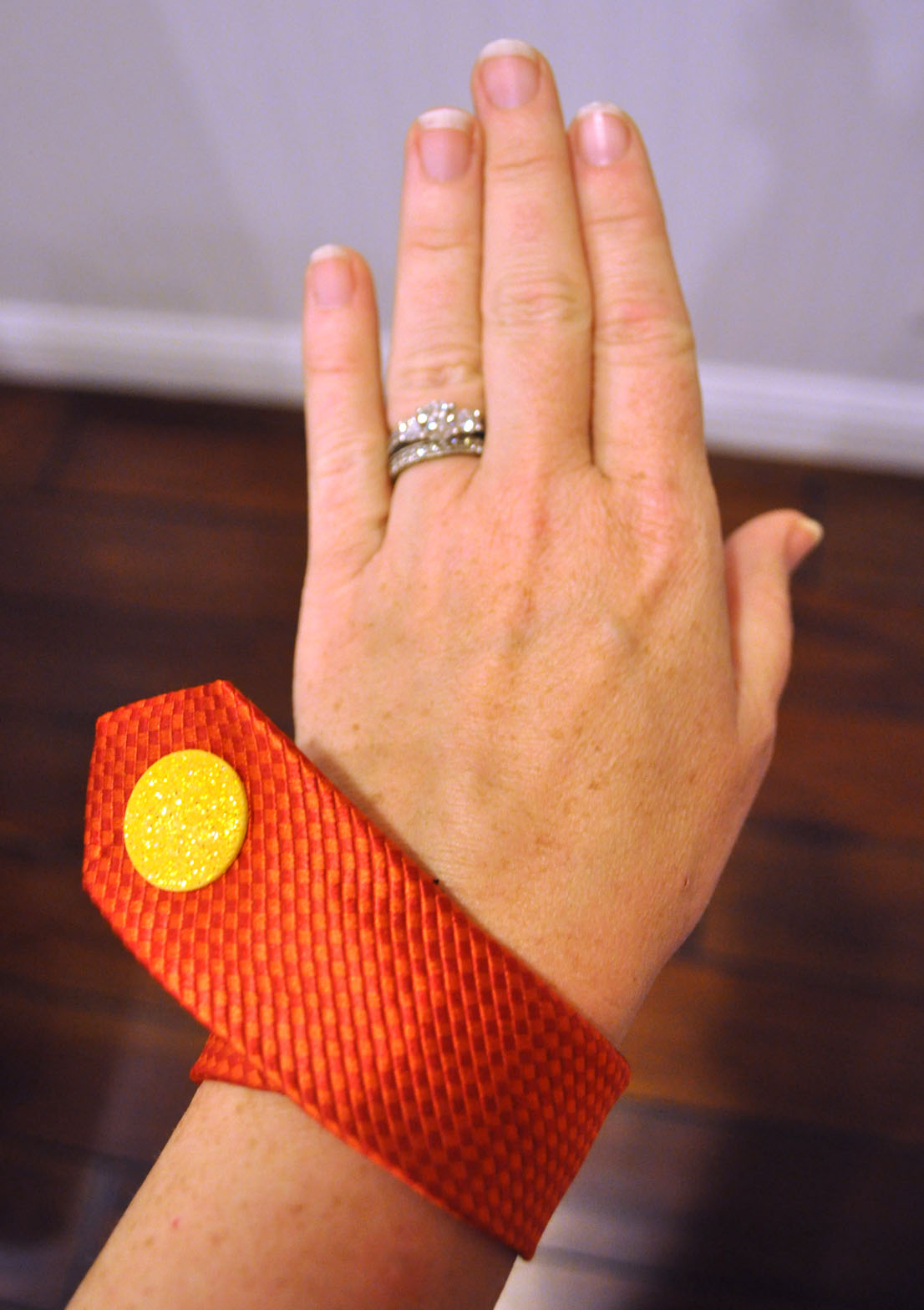 We shall see if I share this crafty creation with Maggie. = )
If you liked this post, and want more, you can subscribe to be on our mailing list here.