I have always been a crafty, creative person and absolutely love crafting with my tween! Since putting my energy into sharing my crafty world and inspirations online during the middle of last year, there were definitely some crafty trends that I noticed along the way. Crafting is definitely contagious in my household, and I love the power that the internet and sites like Pinterest give to fueling that inspiration. I thought it would be fun to take a quick look back of the crafty trends of 2011 that I noticed from my own crafty endeavors.
1. Melted Crayon art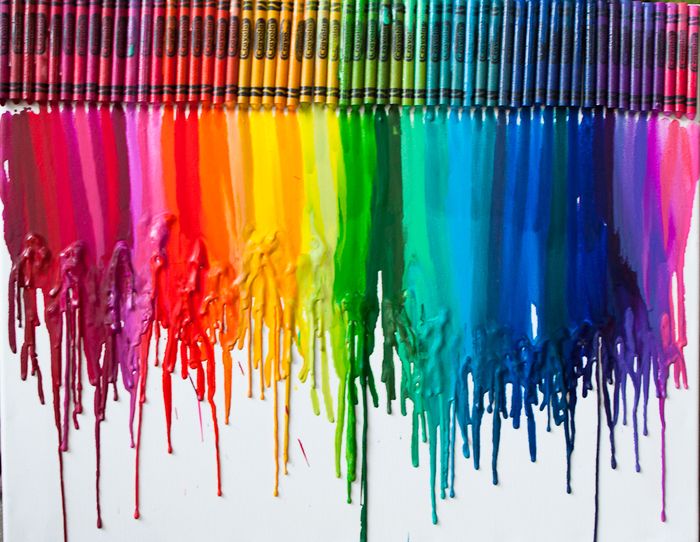 It seemed like this popular Pinterest find spurred a whole lot of crafty ideas and inspirations. The truth of the matter is that crayons melt and they are colorful and that equals a recipe for crafty goodness. You may remember we melted crayons and did some fancy leaf rubbings. I also loved this crafty use of melted crayons for homemade classroom gifts.

Valentine Crayon card inspiration from The Handmade Home
2. Angry Birds!
Need I say more? You can find Angry Birds immortalized in so many ways due to the popularity of the game. From food crafts to Legos®, it definitely was an Angry Birds year!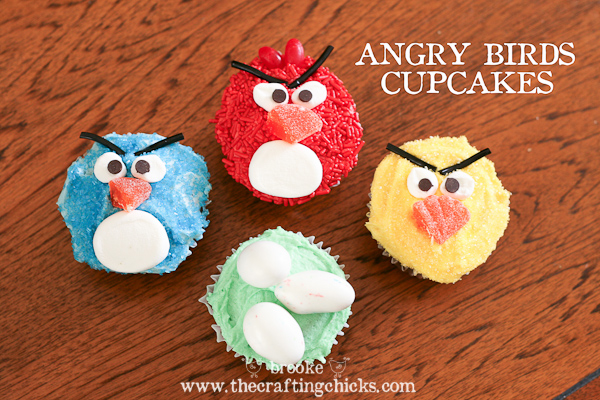 Angry Bird Cupcakes from The Crafting Chicks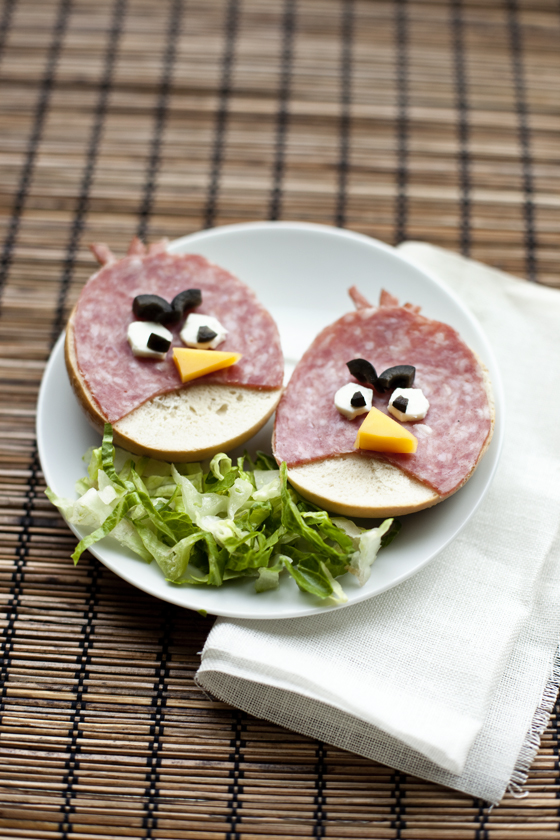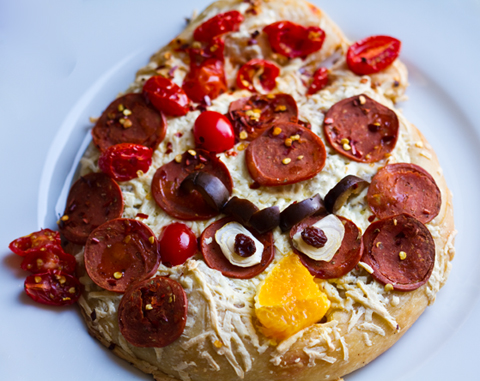 Angry Bird Sandwich and Angry Birds Mini Pizza from Babble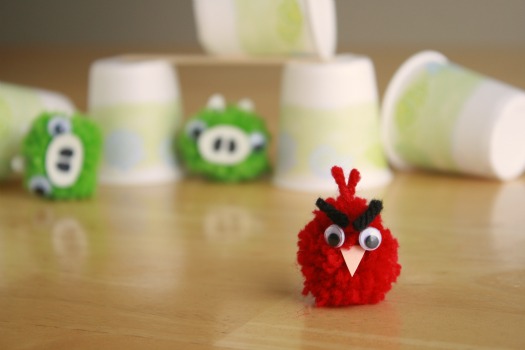 Angry Bird Pom Poms from Make and Takes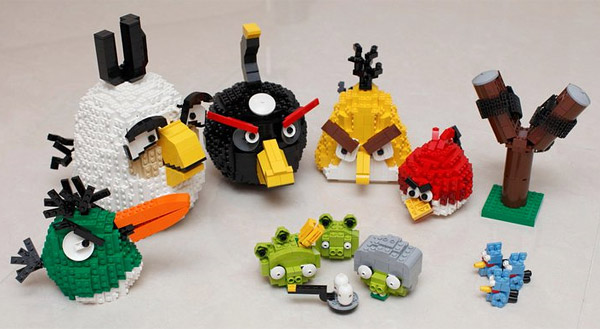 Angry Bird Legos from Craftzine
3. Gifts in a Jar
This might be an everlasting crafty trend, but the glass mason jar can be used for so much more than just jams and jellies! You may remember this post of my favorite gifts in a jar. I gifted many crafty jar creations this year from owls to boozy olives. My favorite thing about creating a gift in a jar is the beautiful layers you can see depending on the gift, and that you can tailor it to any holiday or occasion. I just had to share a couple more gifty jar inspirations.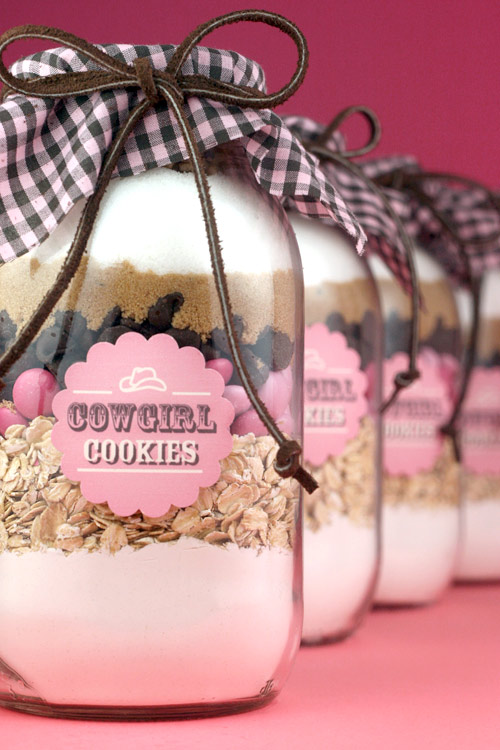 Cowgirl Cookies from Bakerella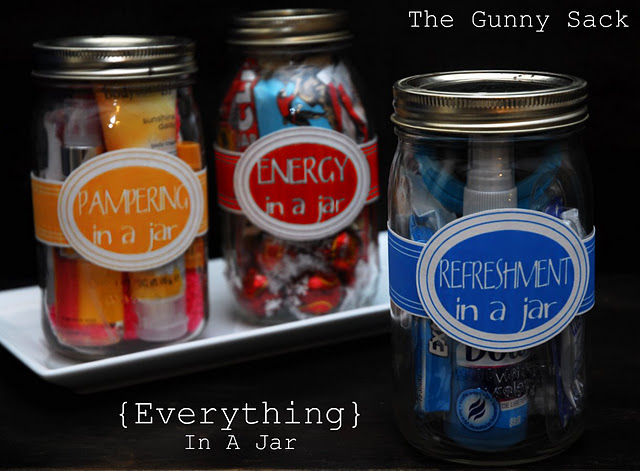 (Everything) in a Jar from The Gunny Sack
4. Sweet Food on a Stick
From the infamous Bakerella's cake pops to cookie pops, it seems there isn't much you can't put on a stick and make so fun to eat. I've made the cake pops and the cookie pops, but here are a few other I will have to try.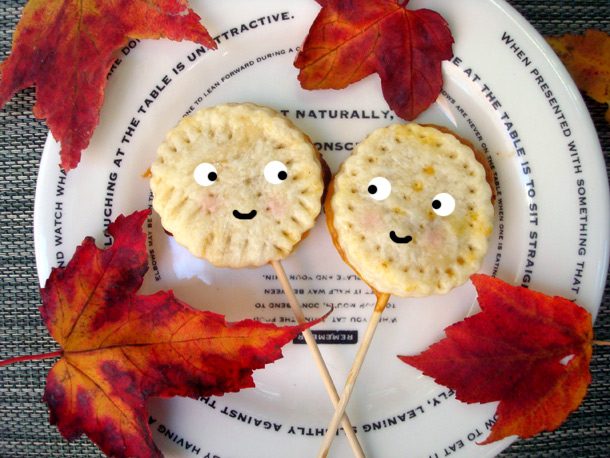 Pumpkin Pie Pops from Serious Eats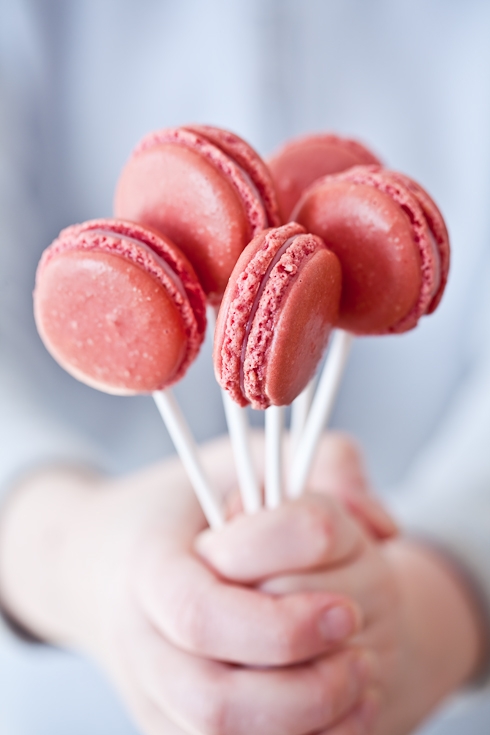 Raspberry Macaron Bouquet from Tartelette
5. Rainbows
This trend I'm sure will always be popular. A rainbow always cheers up the soul. Isn't a rainbow what you see after a storm? Don't dream comes true at the end of the rainbow? All I know, is there is something so beautifully simple about the seeing the colors of the rainbow. Enjoy the following rainbow-inspired creations.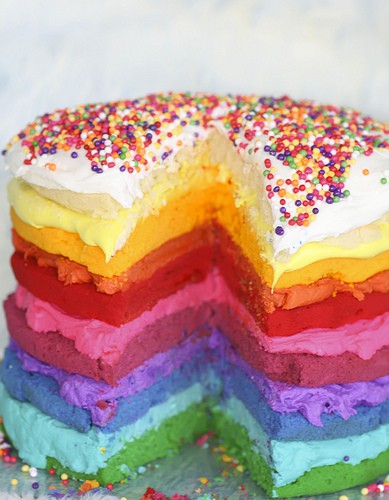 One of the most brilliant rainbow cakes I have seen photographed, found on Babble.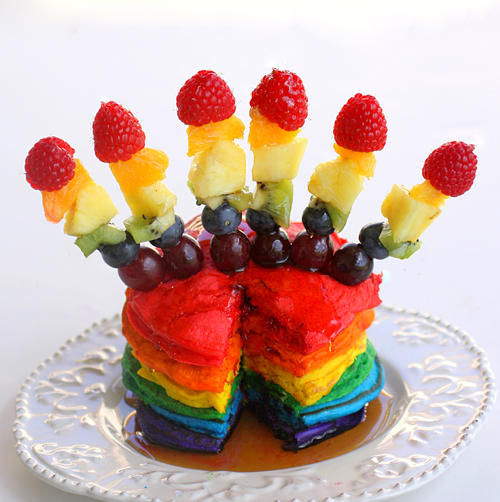 Double rainbow pancakes from Tablespoon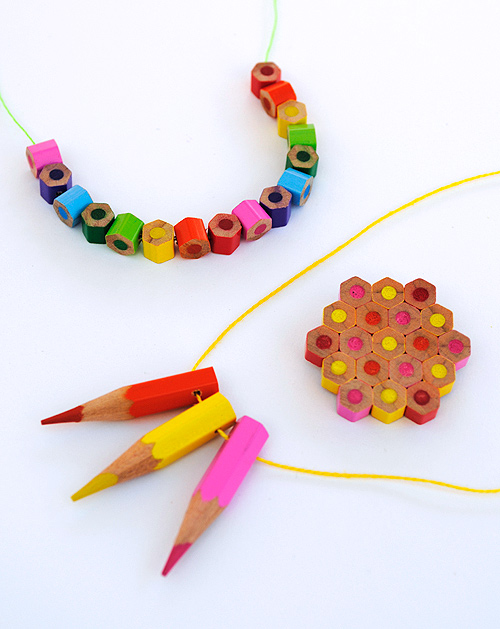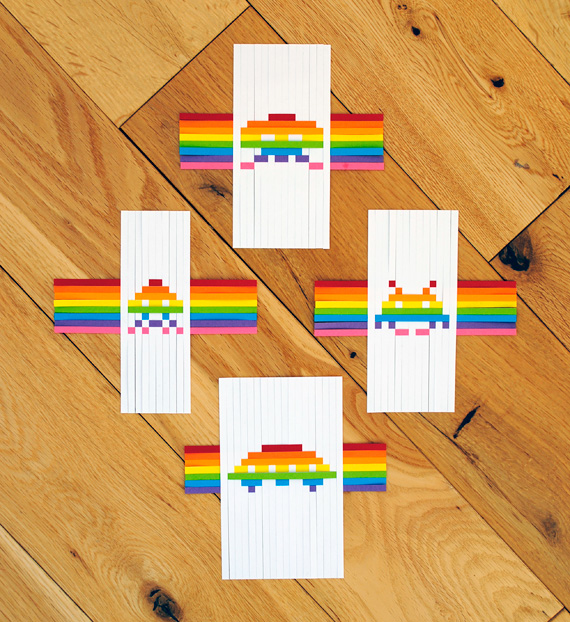 Colored pencil jewelry or Woven Space Invaders gift wrap from Minieco
Whatever the trend, I look forward to discovering more inspirations and ideas this year and sharing them here with you.
Hears to a new year of craftiness, creativity, connection, and fun!
If you liked this post, and want more, you can subscribe to be on our mailing list here.