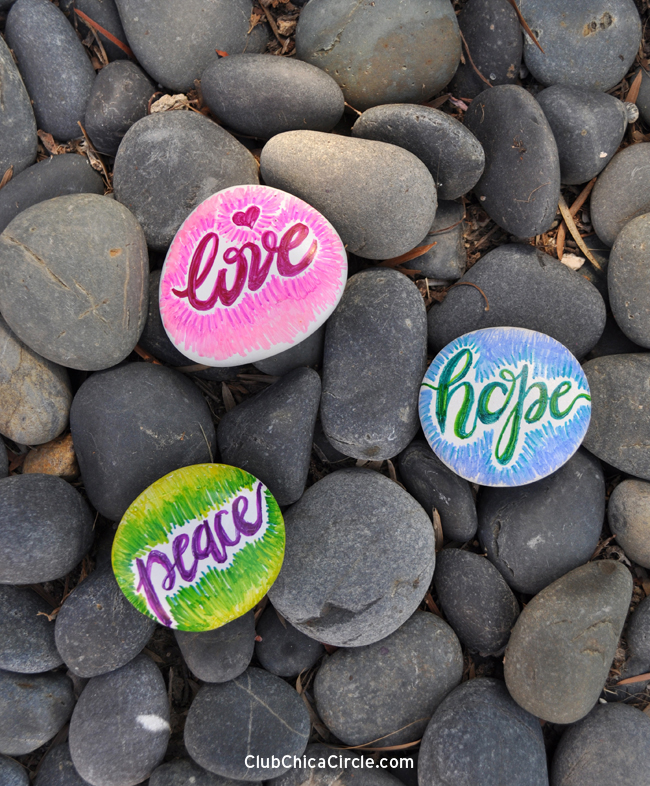 I do love painting, I do. But sometimes I am an impatient crafter. I like things to be fast and easy.
Today's craft idea is both of those. I've seen some really beautiful examples of gorgeous painted rocks on Pinterest lately, and I was inspired to create some of my own.
I've crafted with rocks before, like these vision rocks where I mod-podged various magazine clippings onto rocks: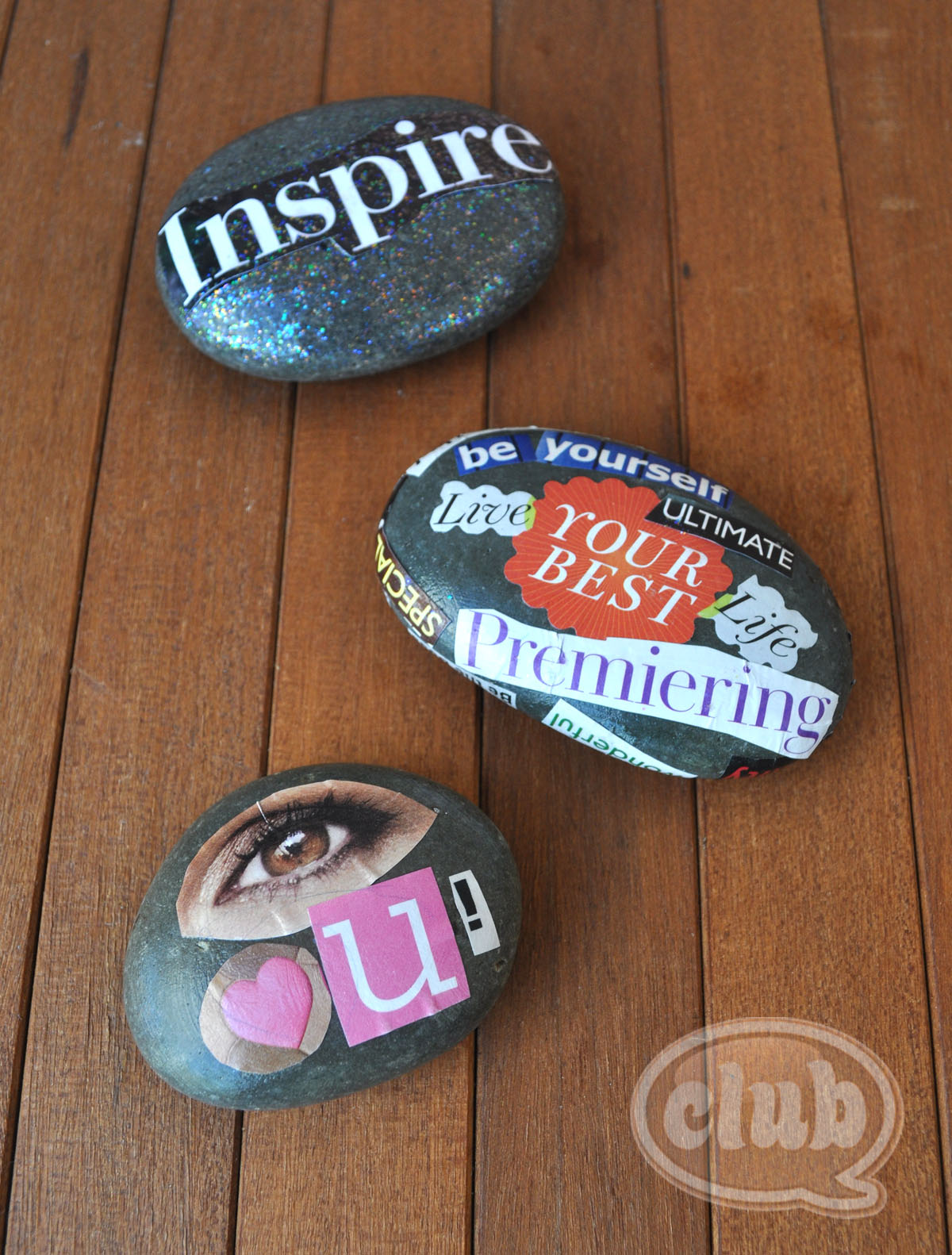 Or, I've painted them gold to create a pretty candle centerpiece like these: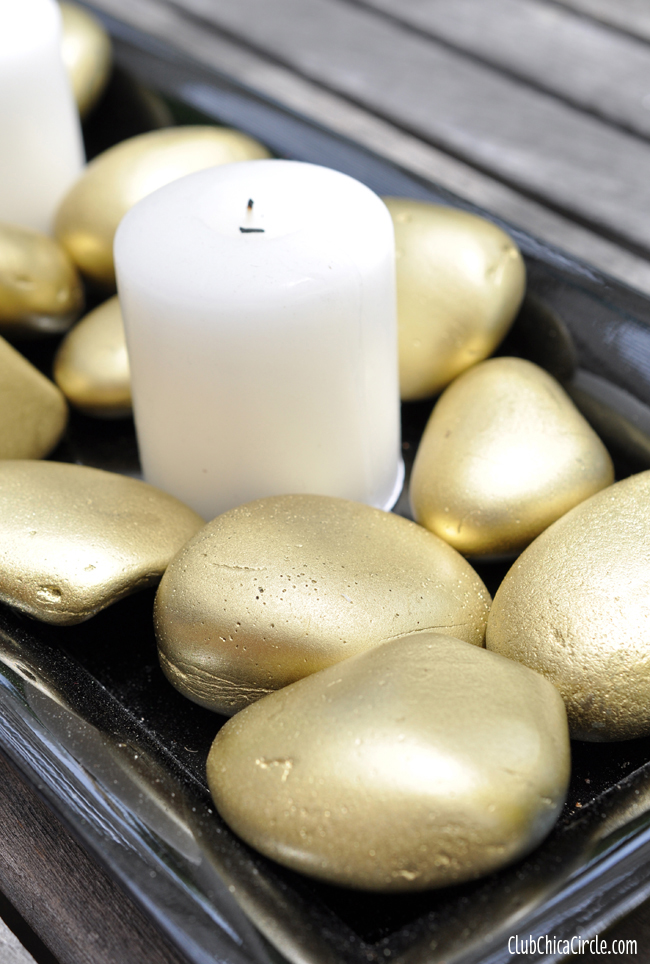 This time I wanted to try and embellish them with pretty hand-lettered designs.
I wanted to see what crafty results I could get by painting rocks with markers. Recently when I was doing back-to-school shopping with my daughter I couldn't resist a large pack of Sharpie markers for myself. That's where the fun began.
Then I scavenged some river rocks from our backyard landscaping and kept some natural and some I spray-painted with a white base coat.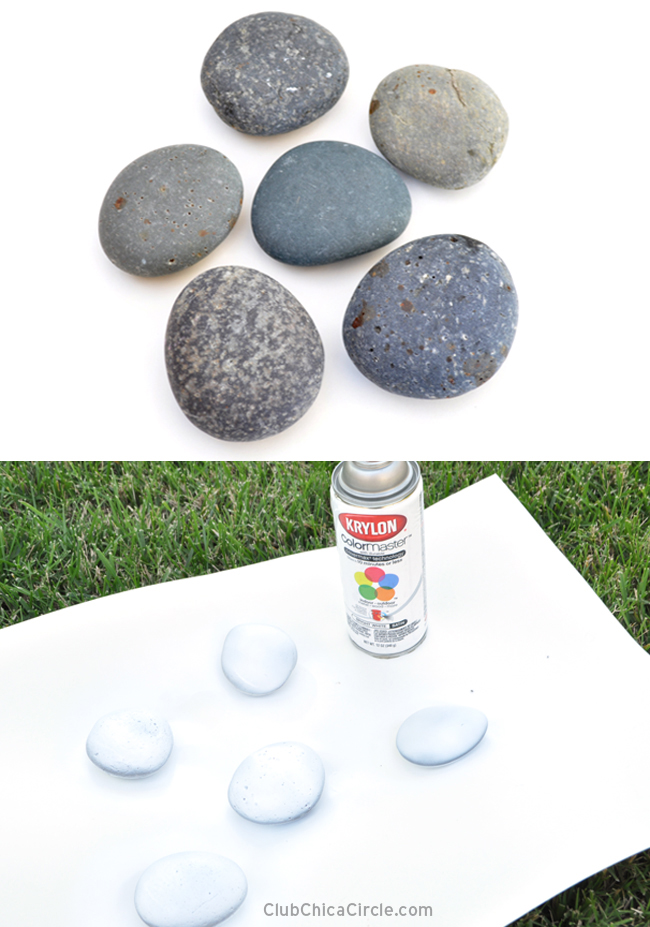 Then I had a beautiful rock canvas to work with. It was so satisfying to hand-letter inspirational words on each white painted rock and add colorful designs around each word with markers. It was easy to blend the colors together and create a fun painted rock design.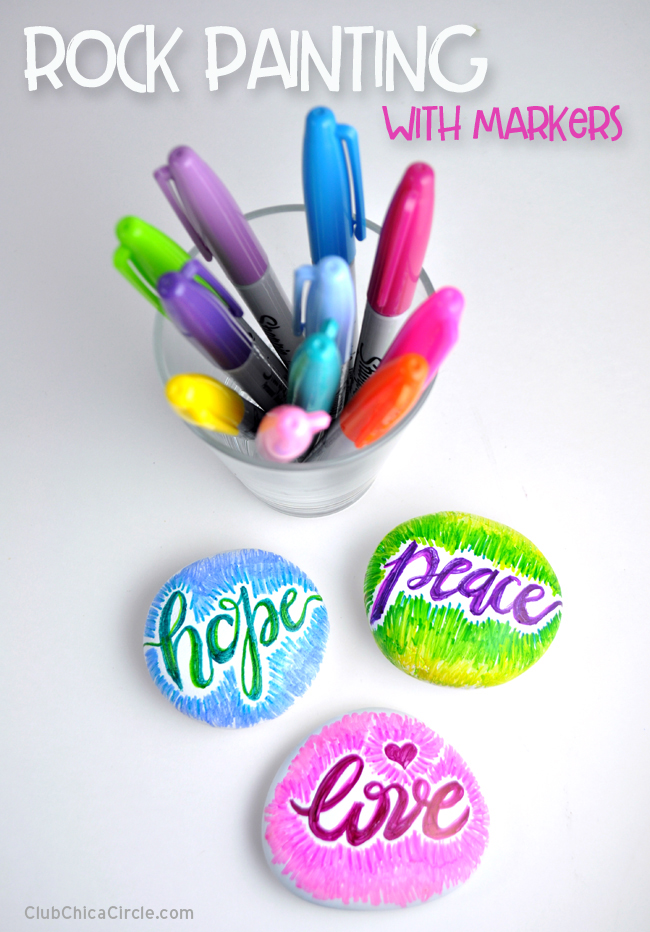 After painting rocks with the brightly colored Sharpie markers, I moved onto the metallic set. On the natural dark rock, these metallic markers stood out perfectly.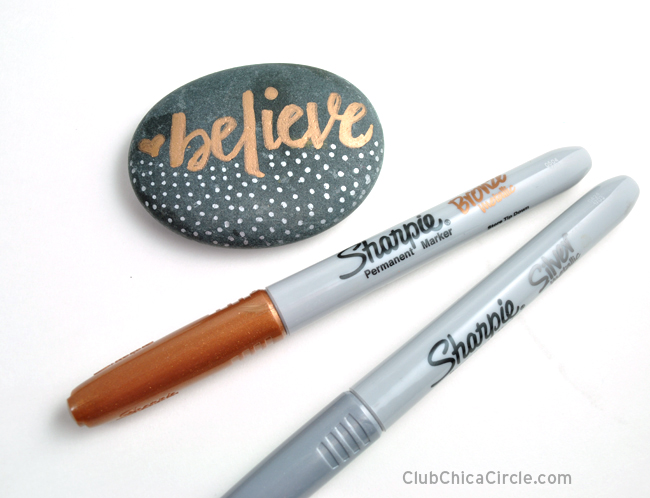 It was so easy to create pretty patterned designs as well as hand-lettered creations.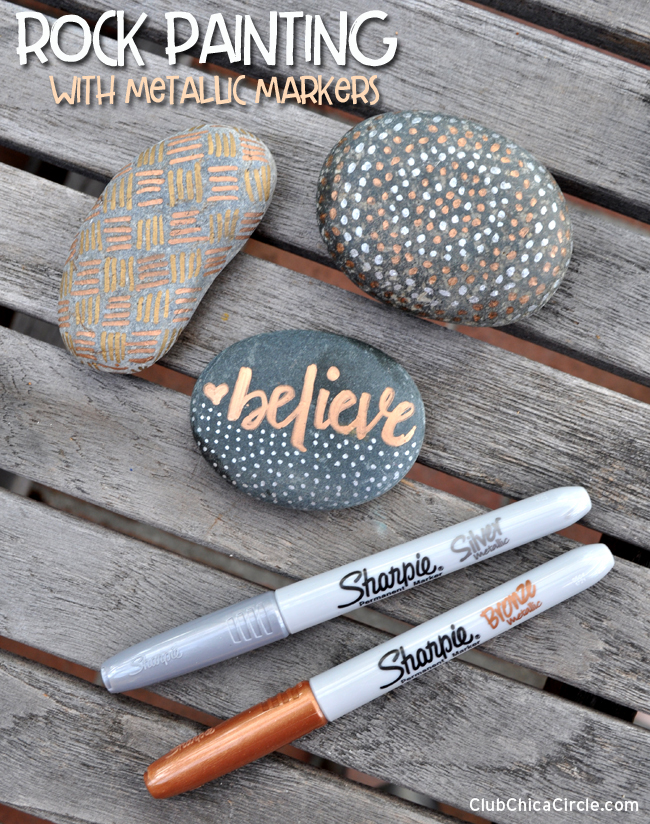 So lovely!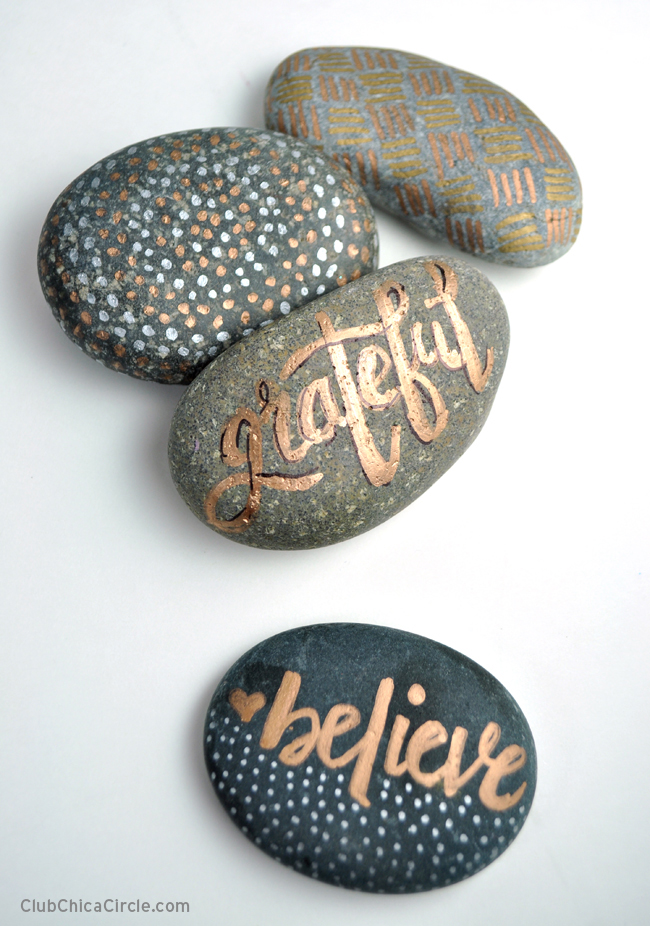 Then I thought I would try my hand at a more complicated design – owls. I used the metallic marker set as well for these, as well as a few colored accents from my colored Sharpie markers.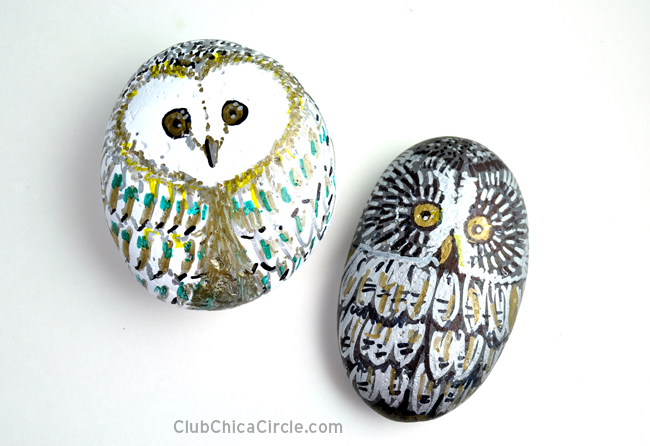 The results were so fun and spectacular.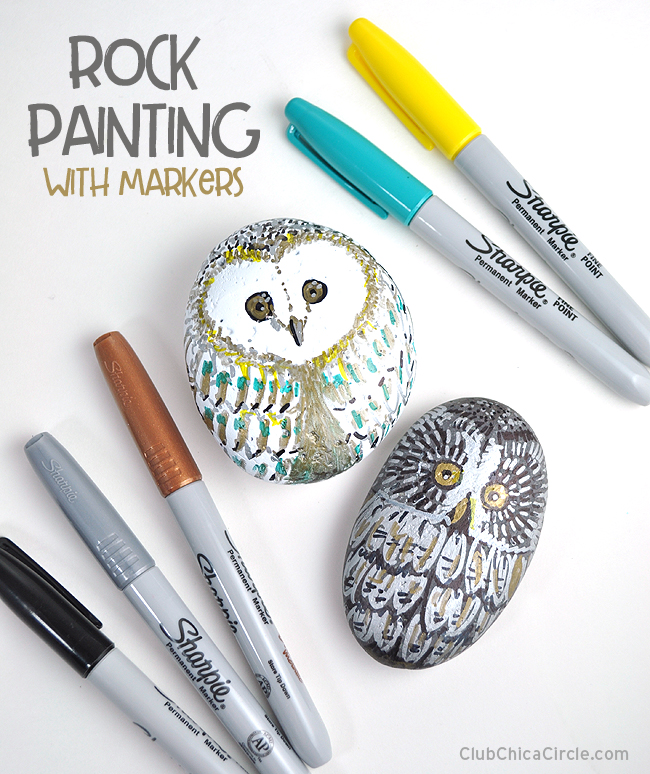 This is a great project that you can enjoy yourself or share with your crafty tween or teen. They make great homemade gift ideas. You can create personalized paper weights, or just pretty inspirational works of art!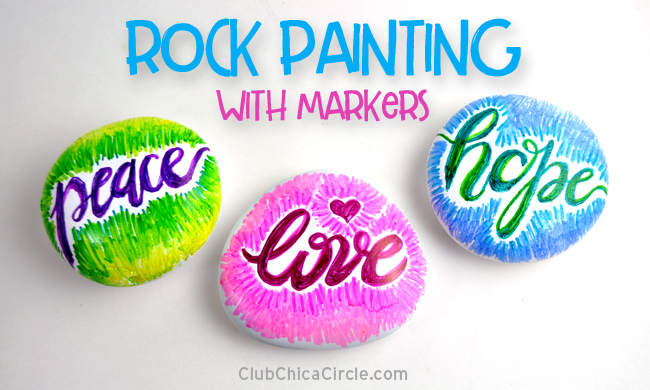 Try this super easy craft yourself.
Enjoy!

Save