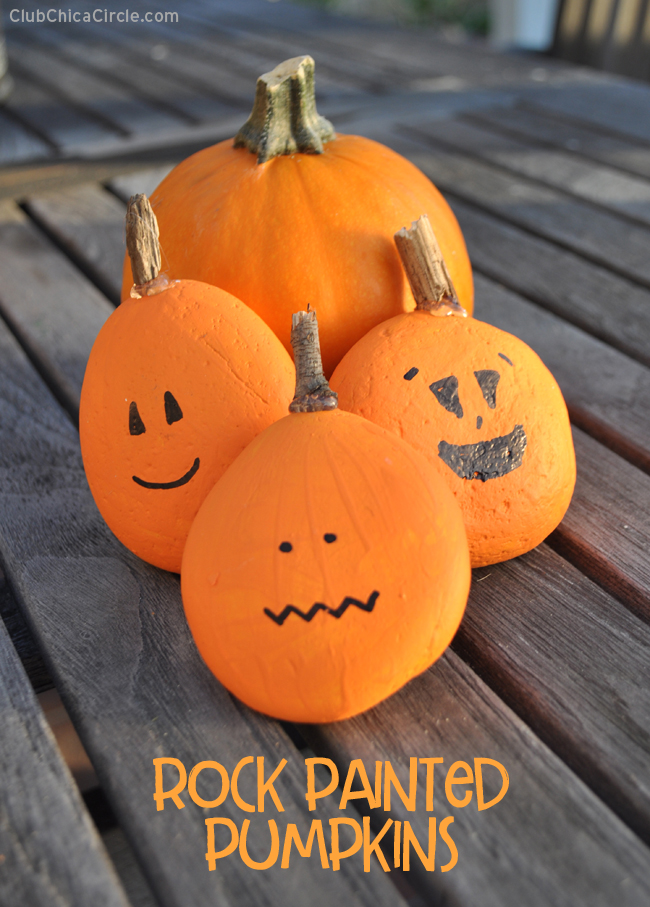 You can't tell me these aren't cute! And I "grew" them myself! = )
After my last crafty adventure with painting rocks, I couldn't resist getting into the Halloween spirit and turning a few shaped rocks into cute mini pumpkins.
It was super easy to make and super satisfying.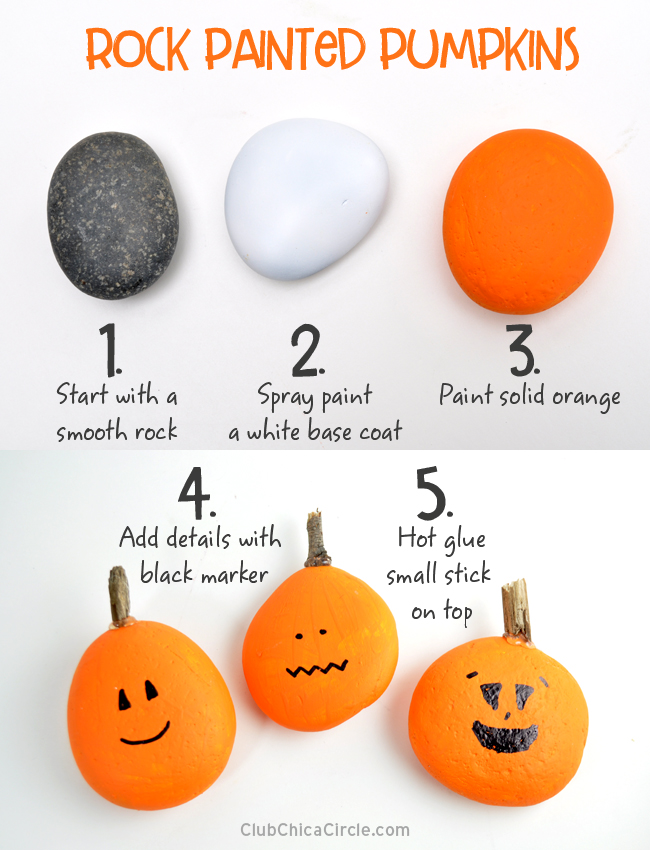 I started with a smooth shaped rock, and then primed it with white spray paint.
I tested a rock where I painted right on the rock with orange paint, and it seriously would have taken 3-4 coats to get full coverage.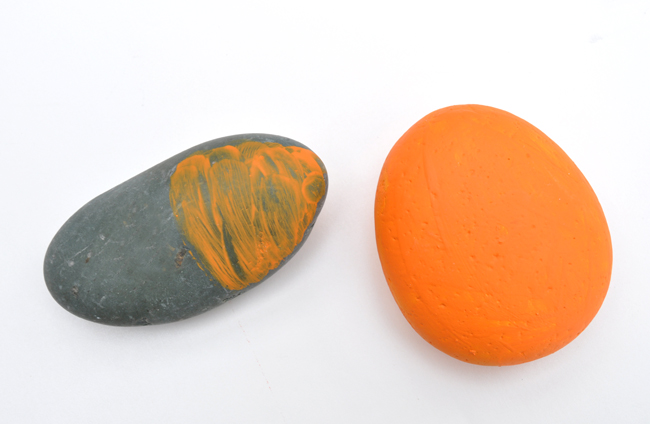 Here are the supplies I used:
Smooth round shaped rocks
White spray paint
Americana® Bright Orange acrylic paint
Black Sharpie®
Glue gun
Small stick pieces about .5″-.75″ long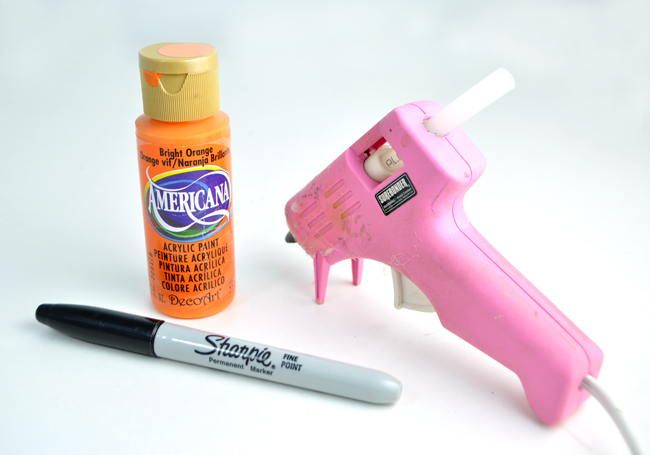 After spray painting the white base coat, I painted each of my "pumpkin" shaped rocks orange.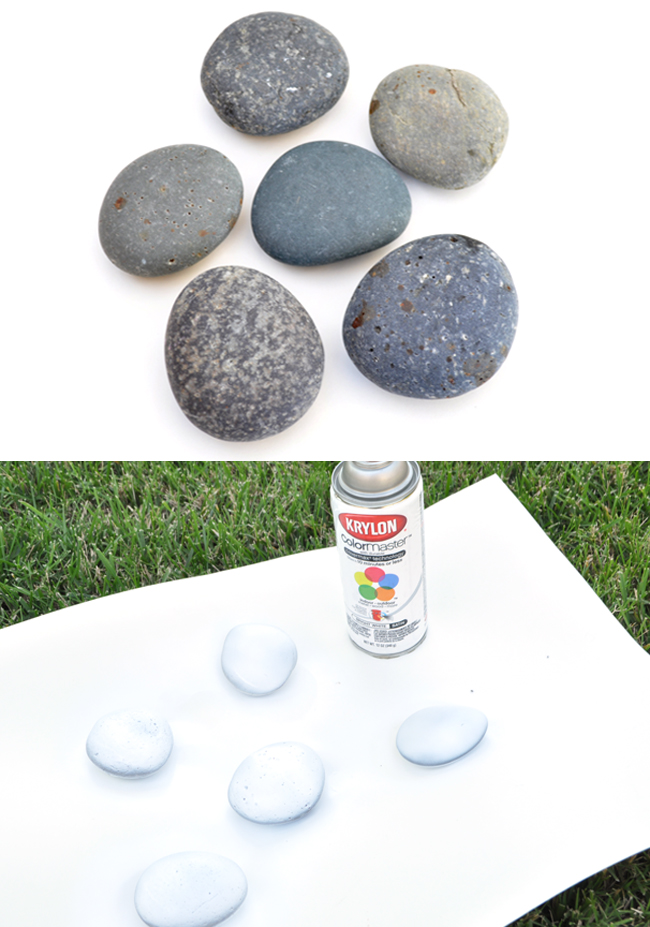 I painted one side of the rock at a time. After the rocks were completely dry, I drew on cute jack-o-lantern faces on the front of them with a Sharpie permanent marker.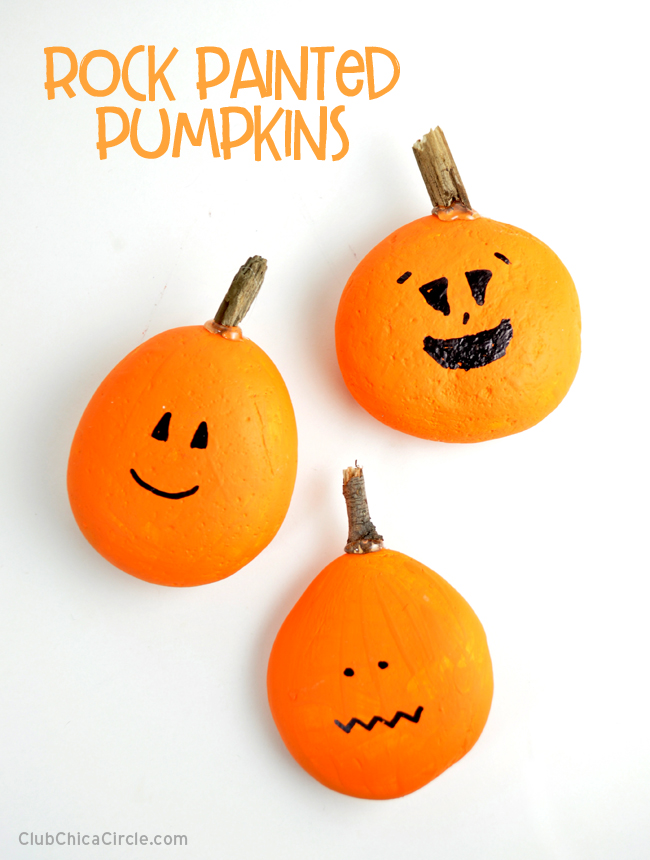 To finish my mini rock pumpkins, I glued small sticks at the top with my glue gun.
Easy as pumpkin pie!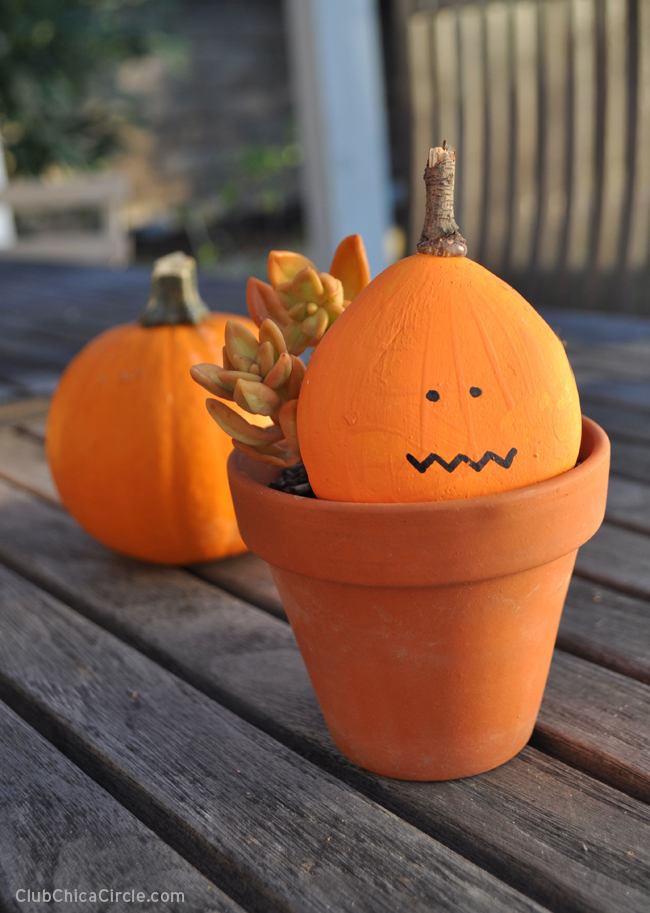 They make really cute paper weights, table decorations, or even planter decorations. What would you do with these cute painted rock pumpkins?
Once you make one, you can't resist making a whole pumpkin patch. The best part is that it's a great family craft idea. Each person can personalize and draw on their own funny or scary pumpkin face.
Happy October!
Enjoy!

Save