I've been trying something new on my creative journey. The summer has been really busy and I have found it super hard to carve out some crafty time. That being said, I knew I still need some creative outlet.
And as my daughter was already scheduled for her summer camps… I thought, why not me? = )
I signed myself up for Pattern Camp with the fabulous Jessica Swift.
1st step was to start doodling! This is my exploration in beetles and bugs. Maggie helped by adding a smiley face and her own doodled bug.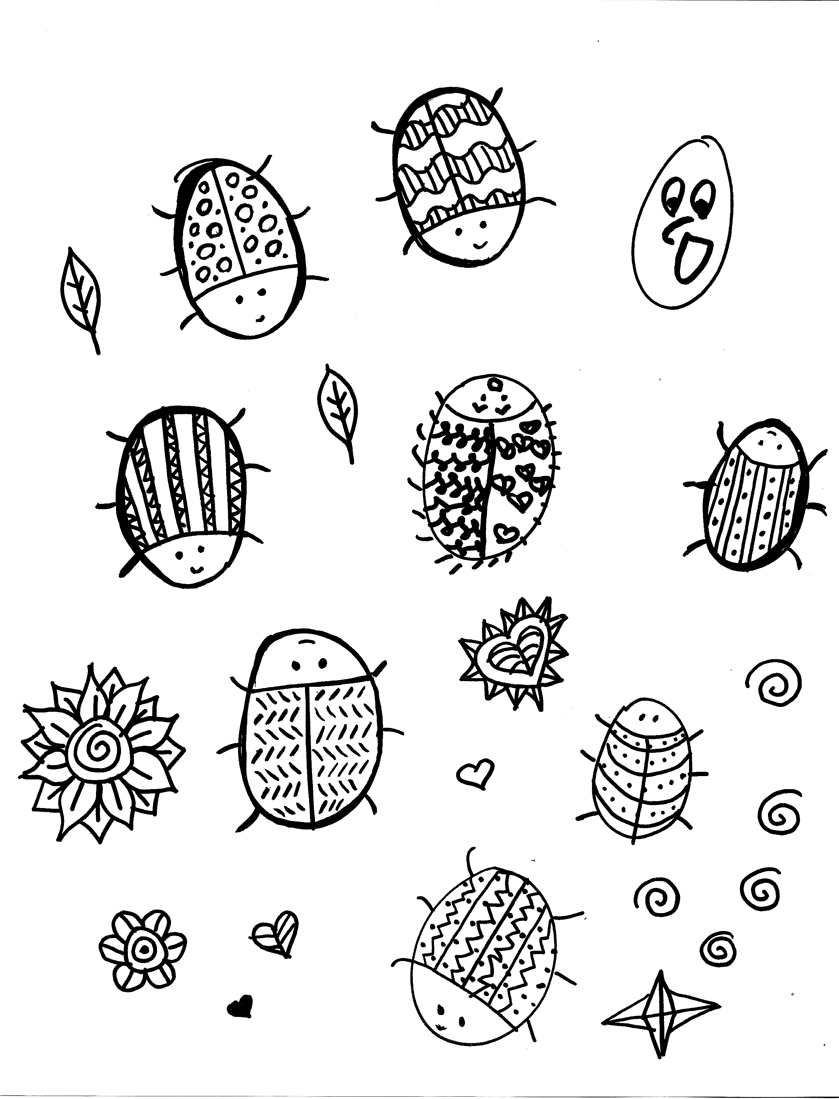 Then I scanned them in and took what I learned from Pattern Camp and created this cute Buggin' Out repeating pattern!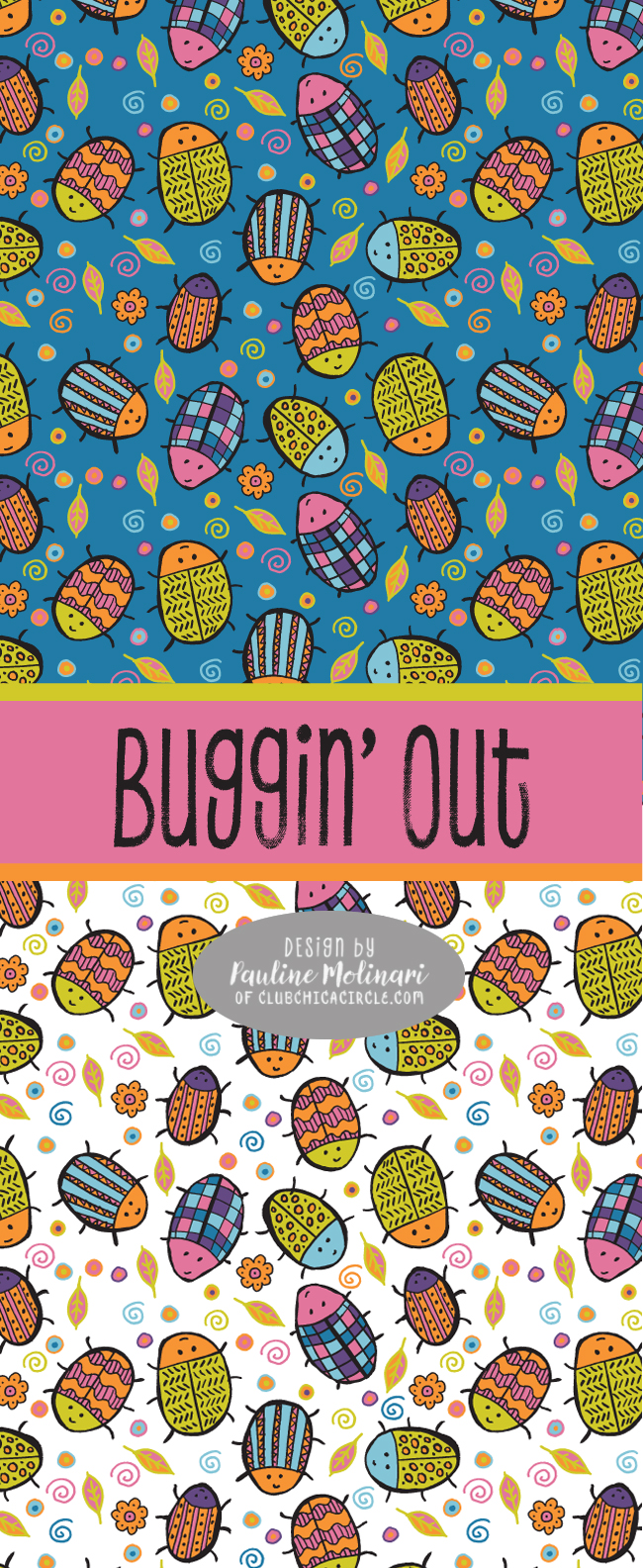 What do you think?
Hmm…. what should I do with my pattern now…
I could print out and have my own patterned scrapbook paper, or I found this cool site called Spoonflower where you can have your own patterned printed on fabrics, wallpaper, or gift wrap.
I'm not ready for that, but what I do know is that doodling was actually really fun and really relaxing at the same time.
Now I find myself carrying around my favorite pens and a sketch pad to use whenever I have down time.
So fun!