Yes, mac and cheese is a staple in our house for a quick fix on a busy school night. Our 4-year old twins run to the kitchen cabinet and debate over which pasta box to fix. Our tween loves it packed in a thermos for her school lunch. A warm bowl of gooey mac and cheese has always provided me comfort. Whether you are looking for comfort food through a quick fix or decide to go gourmet – this list will help lead the way!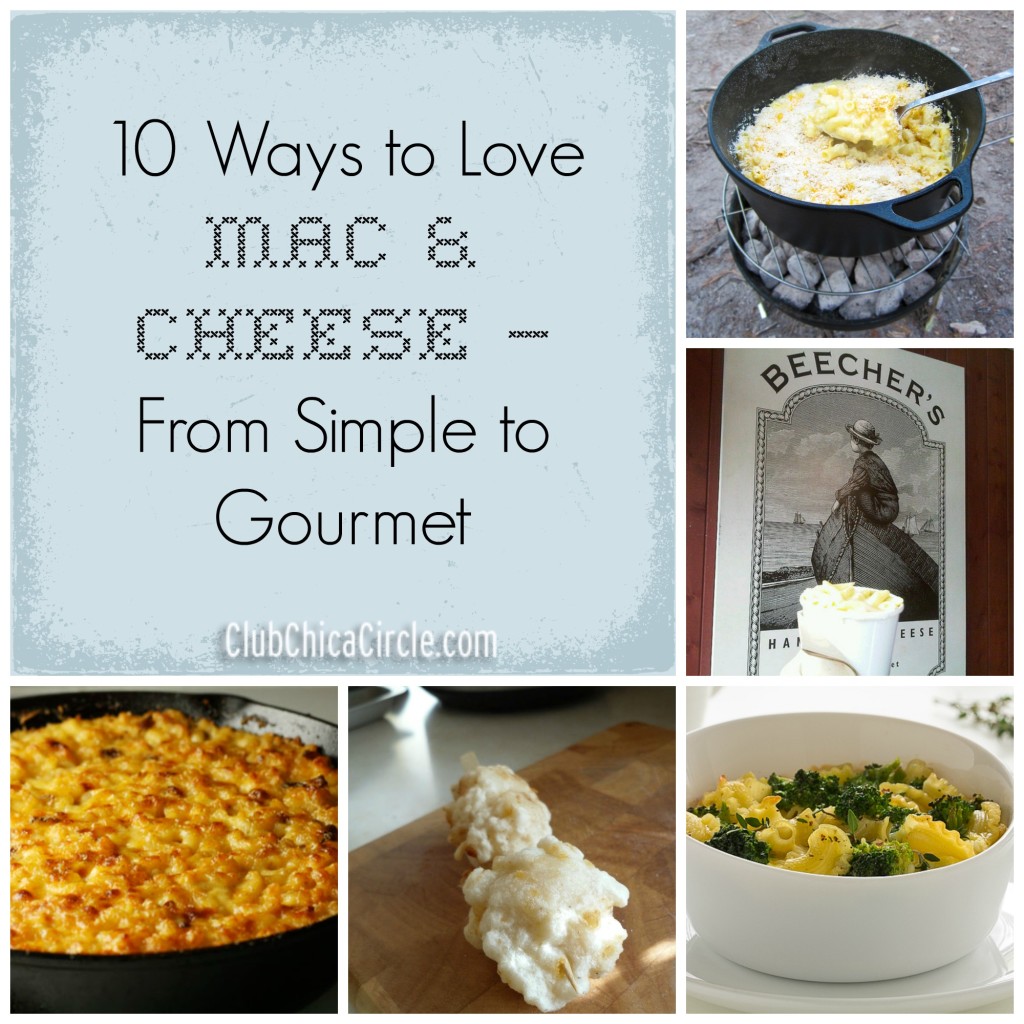 1)  Super Simple – Mac and Cheese in a box – My latest favorite is Annie's Organic – but our kids care more about the shape of the pasta. This was also one of my college dorm-room favorite meals. I added canned tuna (drained) to a hot pot full of mac and cheese for extra protein. (Are college kids still using hot pots?)
2)  An Oldie but a Goodie – Velveeta Mac and Cheese – I grew up with Velveeta as a cheese staple and still remember how well it melted to make mac and cheese. Check out this recipe from Kraft that adds some Ritz cracker flair to the top.
3)  Mail Order – Beecher's "World's Best" Mac and Cheese – If you are in Seattle or New York – you can stop in to pick up this tasty delight that made Oprah's Favorite Things (2010). Otherwise, order online. My sweet friend and neighbor Wendy raves about Beecher's and orders trays of Beecher's mac and cheese  just because their mac and cheese is so "amazing". They also offer gluten-free products.
4)  Cast Iron Mac and Cheese – A couple of my friends (they are both named 'Tom') swear by their cast iron pans – especially for macaroni and cheese. Check out this two-phase recipe for Cast Iron Mac and Cheese from Macheesmo. (Side note: One of the two Toms shares some great cast iron tips in his blog Randomly Edible.)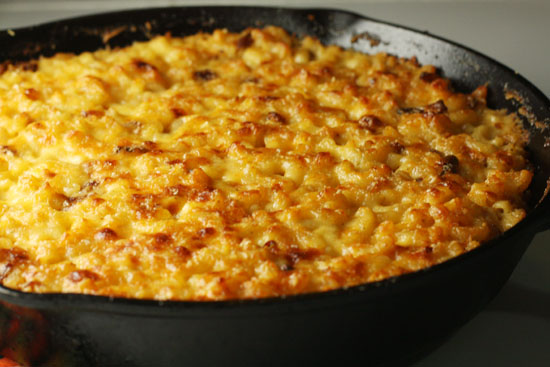 5)  Perfect for Fall – Brown Butter-Pumpkin Mac and Cheese – Yes, you heard right- pumpkin! I was skeptical when I stumbled upon this, but am now convinced this is a crowd-pleaser after reading the rave reviews of this recipe from Brokeass Gourmet.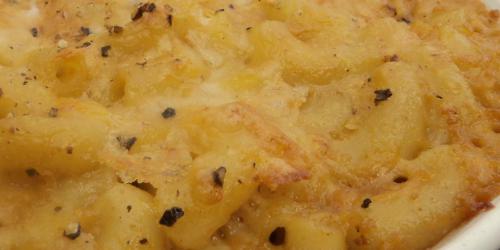 6)  Camping Comfort – Campfire Macaroni and Cheese – Imagine warm melty mac and cheese cooked over a smoky fire. Munchin with Munchkin shares some helpful tips on packing and prepping for this campfire treat.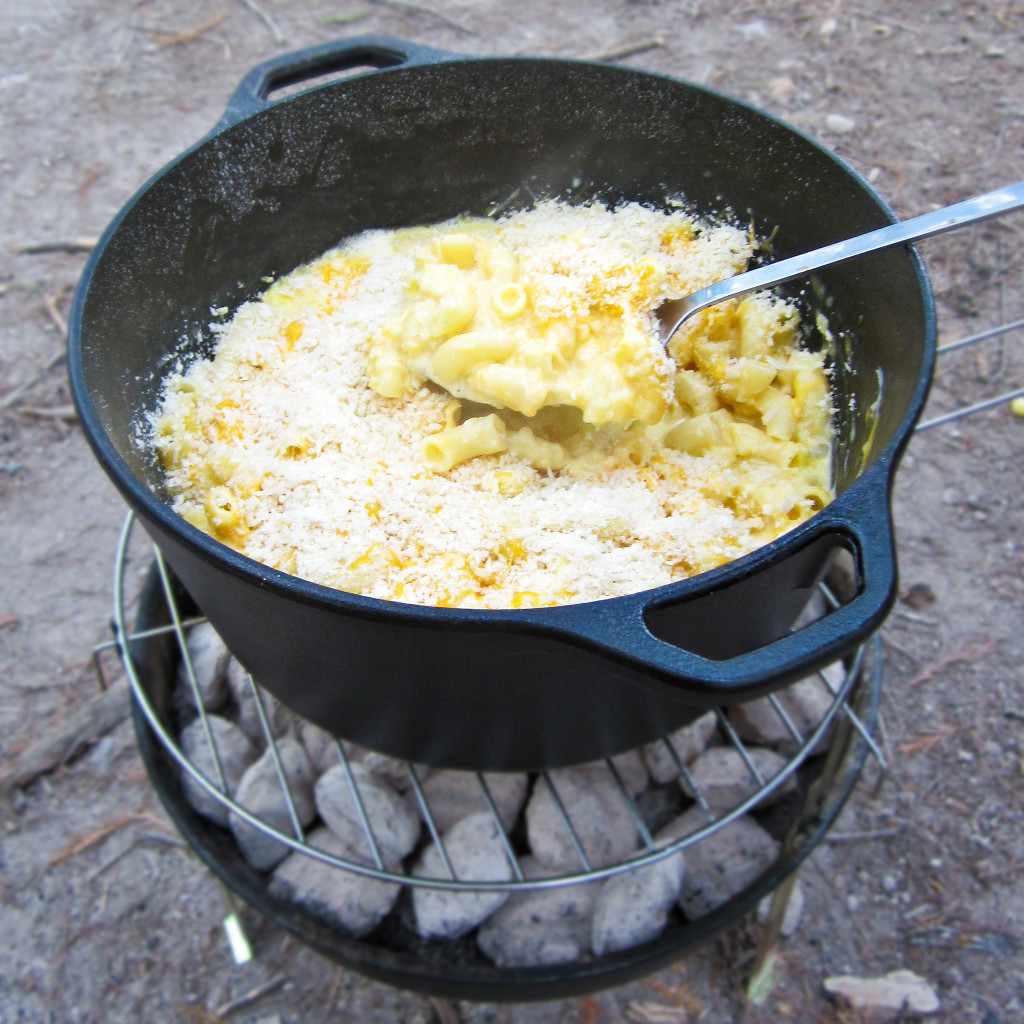 7)  Healthy Macaroni and Cheese – Anjali  from PickyEaterBlog.com has transformed traditional mac and cheese into a healthy nourishing meal (and check out her site for more amazing recipes and photos perfect for pinning).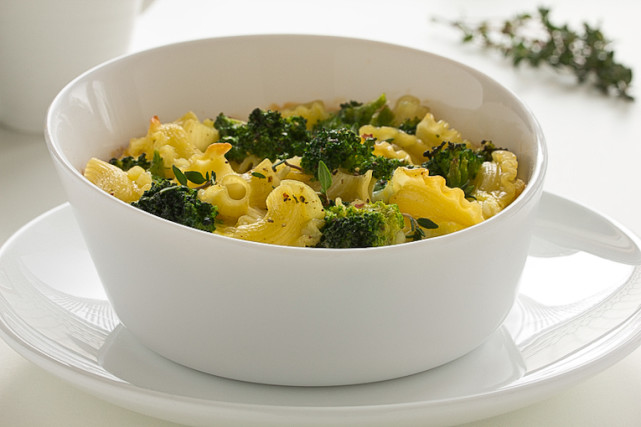 8)  Over the Top Mac and Cheese – Patti LaBelle cooks up her truly 'over the top' mac and cheese with 7 cheeses (including Velveeta #2 above) chopped lobster and shrimp.

9)  Paleo Mac and Cheese – This recipe from Paleo Gone Sassy  is also vegan and dairy-free. I am intrigued by the substitution of pasta for spaghetti squash.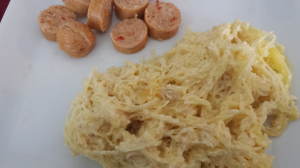 10)  Mac and Cheese on a Stick – From one of our favorite sites – Instructables takes us step by step on how to make mac and cheese on a stick. Doesn't this sound like a conversation-starter appetizer?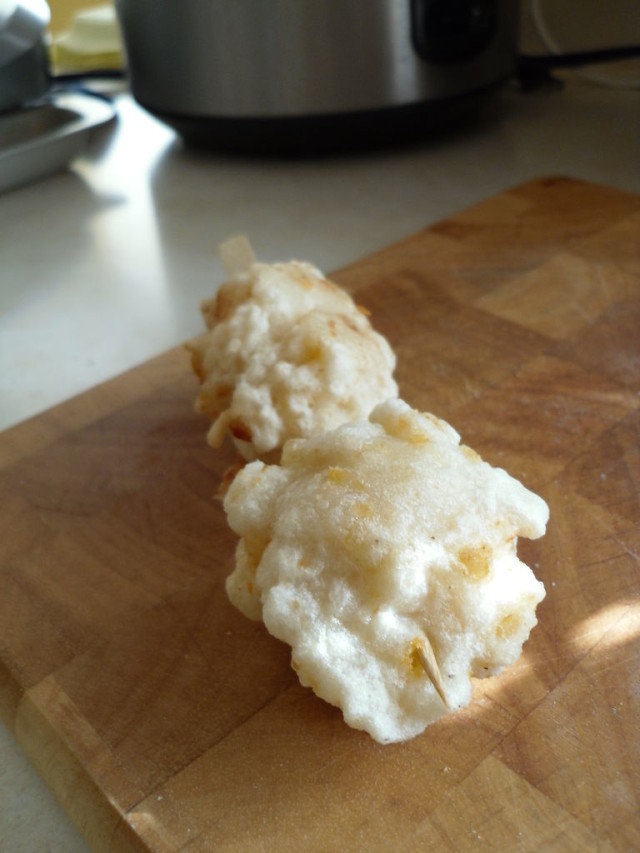 I'll continue to add to this list through my Pinterest Board. Please share your favorites below!
If you liked this post, and want more, you can subscribe to be on our mailing list here.
Follow Lynnee's boards on Pinterest and Pauline's Club ChicaCircle boards here. You can also find  Lynnee Jimenez on Google+