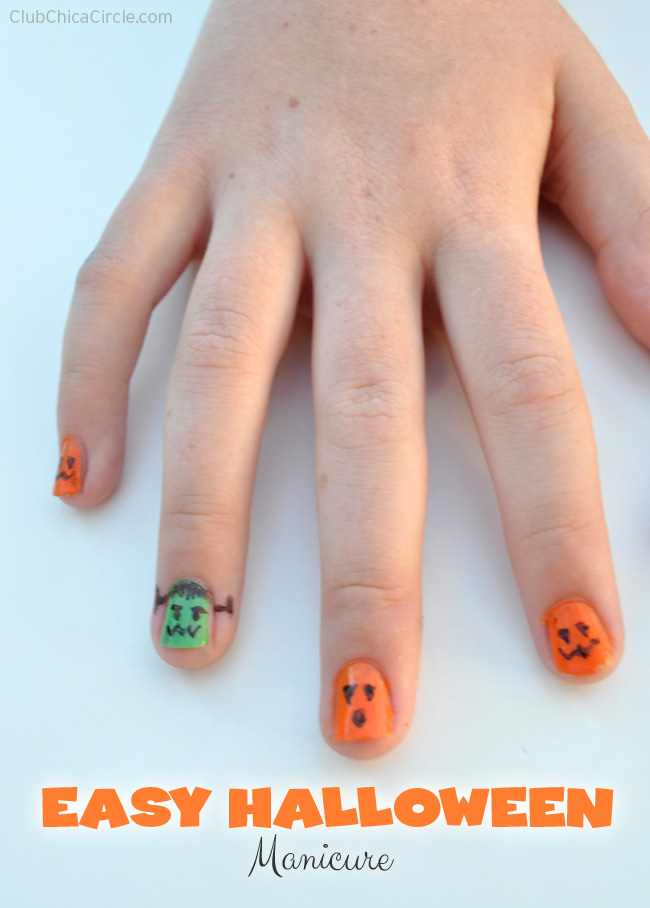 I am never going to consider myself a nail painting specialist, but I love to try out simple nail designs on my girl. We were playing around and getting in the Halloween spirit with some fun nail designs. For summer we did watermelon nails andfor spring we've done baby chick nail designs, so it was definitely time to try out a Halloween themed nail design!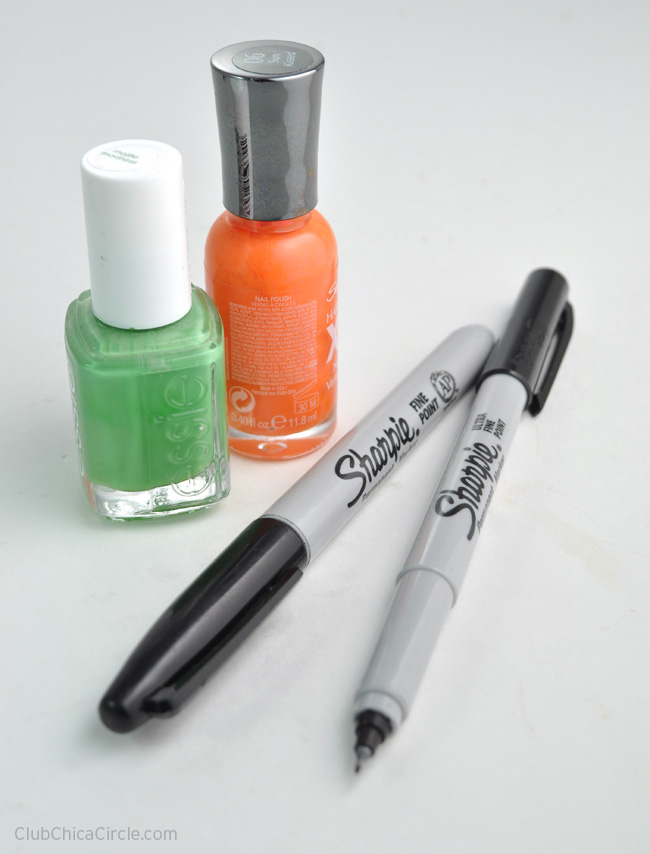 Honestly, this nail design needs little instruction. I used orange nail polish for my pumpkin jack-o-lantern nails, and green nail polish for our accent Frankenstein nails.
Then I added the details with a thin black Sharpie. Just make sure the nail polish is completely dry before trying to draw a design on the top.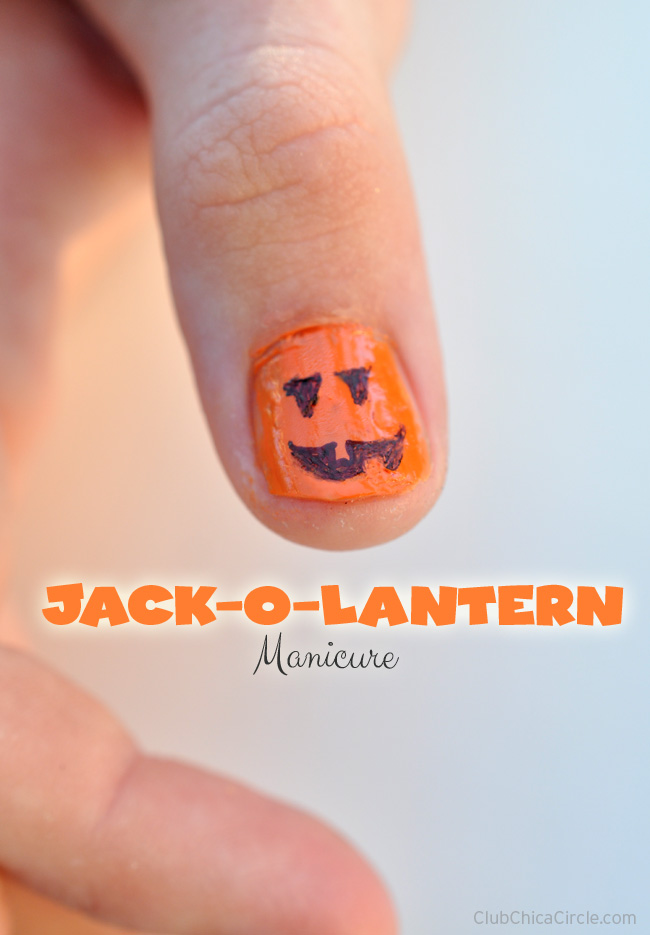 I drew on little jack-o-lantern faces on each orange nail…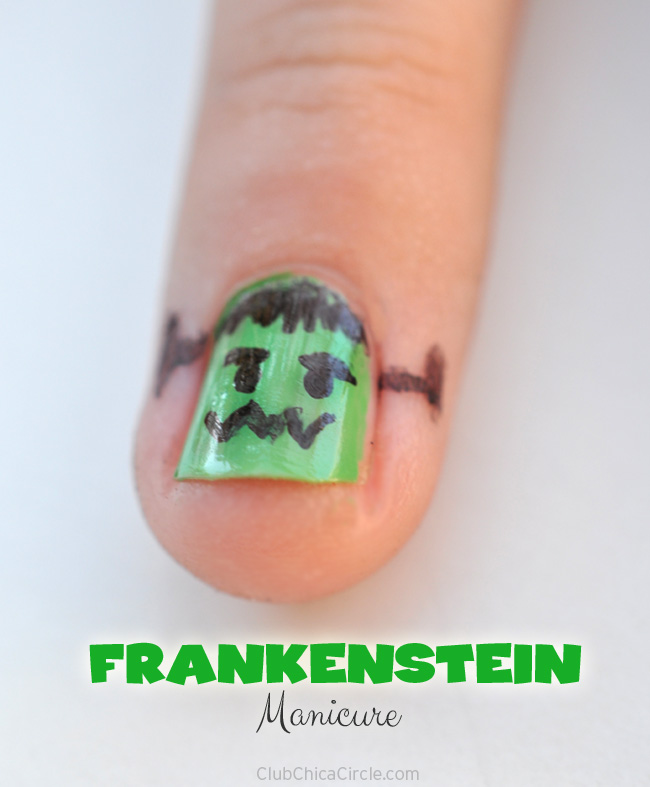 … and a friendly Frankenstein face on the green nails. I put a little extra detail on the sides of my girl's nail for Frankenstein to complete the look.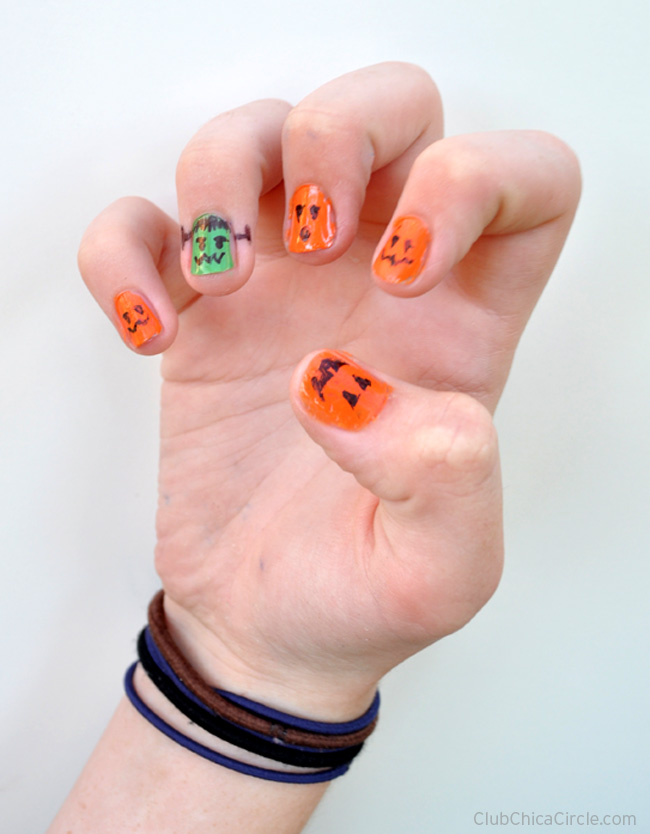 So cute! This would be a fun party activity with girls – or just between friends. = )