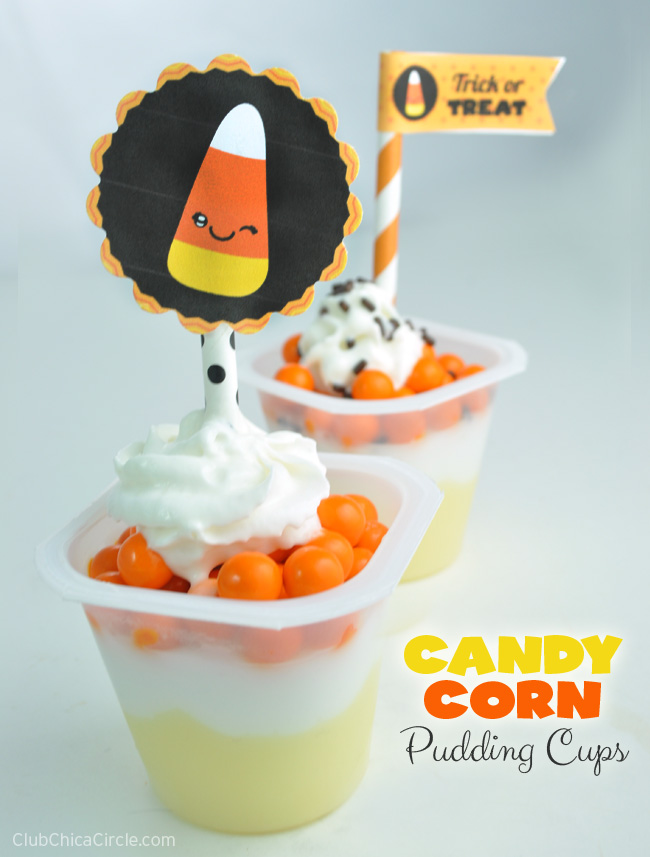 I LOVE candy corn this time of year!
Last year, I went a little candy corn crafty crazy (say that 5 times fast) with projects like this cute handmade candy corn dyed shirt, or these candy corn mason jar luminaries, or these hand-painted candy corn gift tags made from paper plates.
I thought I would officially kick off my candy corn obsession this year with a super quick tasty treat.
As soon as I saw these Lemon Meringue Pie puddings, I immediately thought…. candy corn! All I needed to do was add the bright orange color to the mix.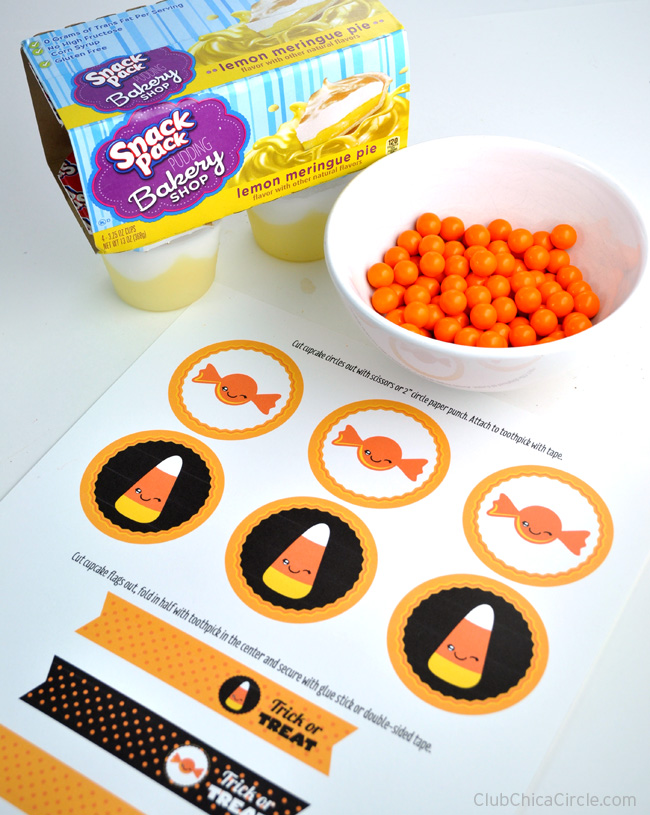 And, I used my Halloween printables that are part of the Cupcake Toppers for Every Occasion (free to all subscribers to our mailing list) to dress them up even more.
I used orange colored chocolate candies on top of each pudding cup. I'm thinking Reese's Pieces candy would look good too.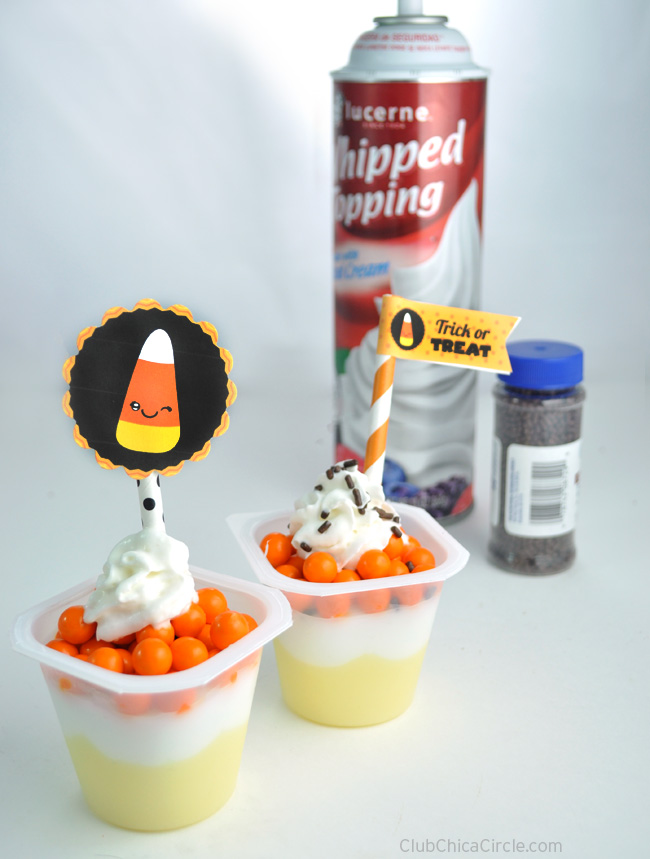 Then I topped the whole thing with a little whipped cream, and a few chocolate sprinkles.
For the festive Halloween printable flags, I used paper straws that I cut in half and attached the circle design with a little washi tape.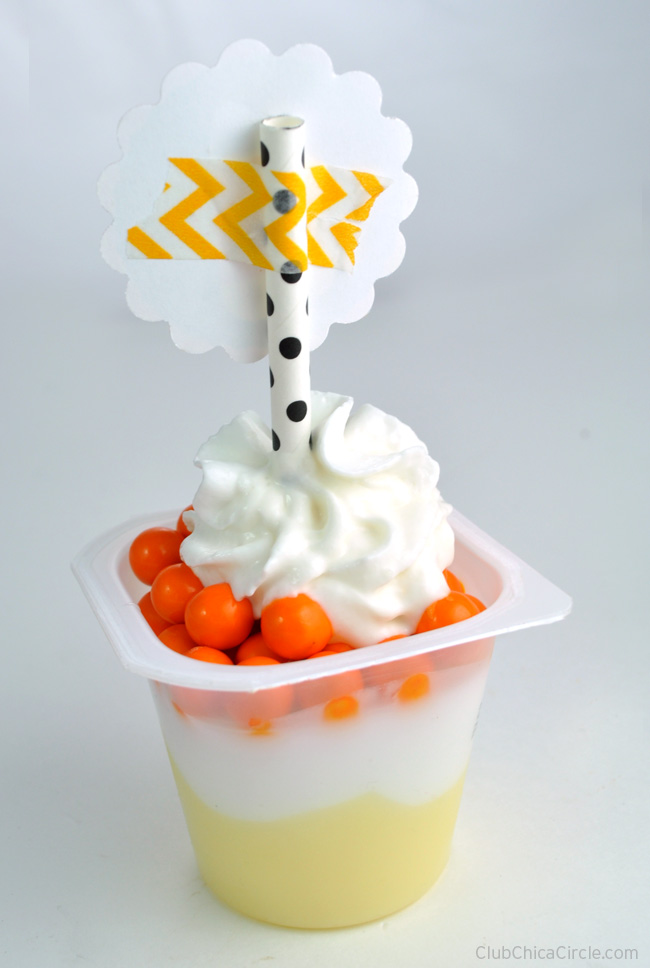 This is a super cute dessert idea in less than 60 seconds! Perfect for a classroom party, Halloween party, or just for a fun after school treat.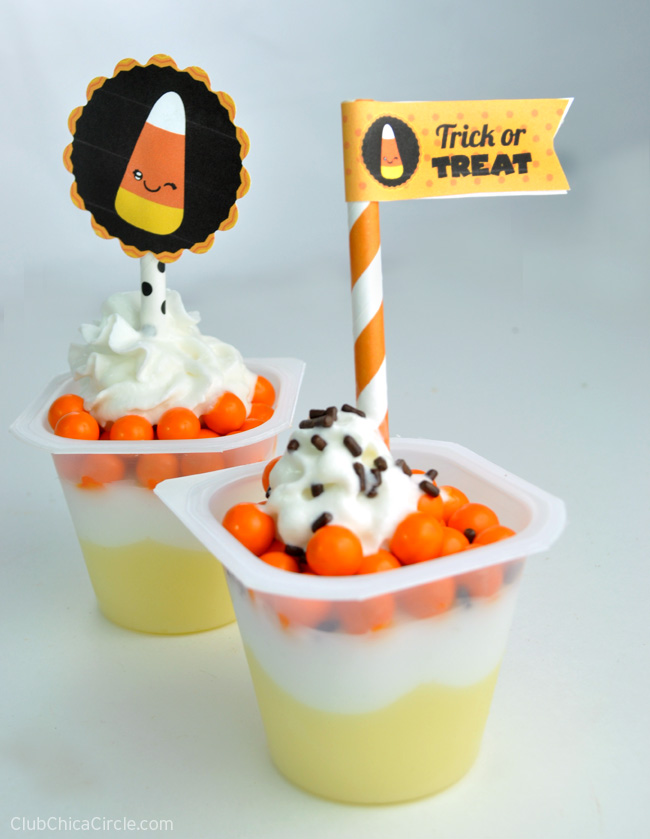 Enjoy!