Disclaimer: this post is brought to in part by the Rich Products Give Bakery Because. It's Gifting Made Delicious! #givebakery . All photos, opinions, and ideas are solely my own.
Who doesn't love a sweet treat? And how about giving a sweet treat to a special someone? Mother's Day is right around the corner, and here is a perfect easy way to dress up a yummy treat and make it extra special for MOM.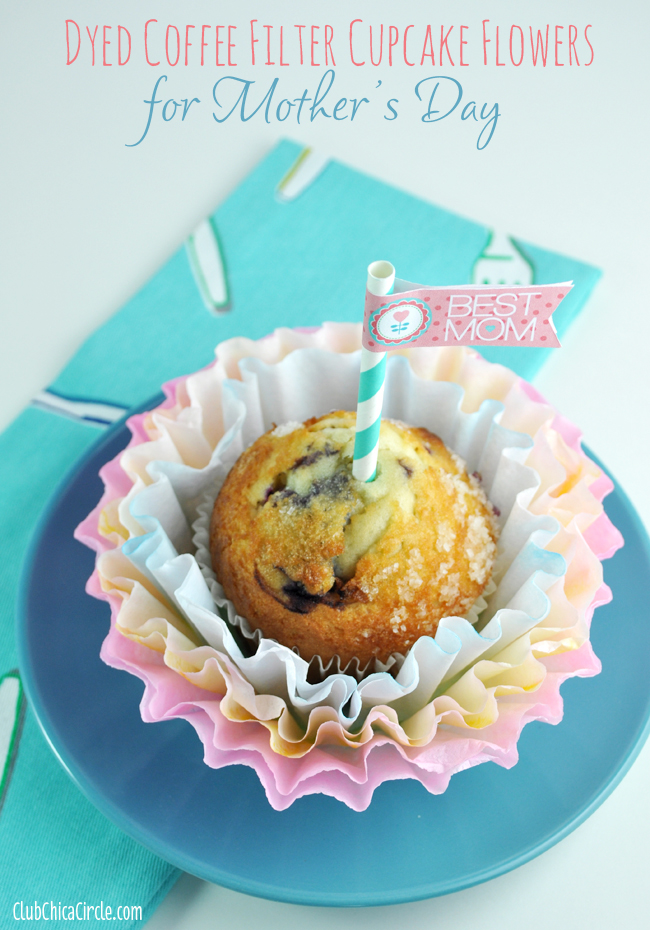 Look how pretty these are! How special would you feel if you were handed one of these tasty treats?
And what makes this even easier is knowing you can find so many already made tasty treats at your local grocer's bakery. It's gifting made easy…thanks to your grocer's bakery department!
I recently picked up a few bakery treats that caught my eye. Big blueberry muffins are perfect for Mother's Day breakfast in bed. And I couldn't resist this gorgeous jumbo chocolate cupcake. It was seriously calling my name!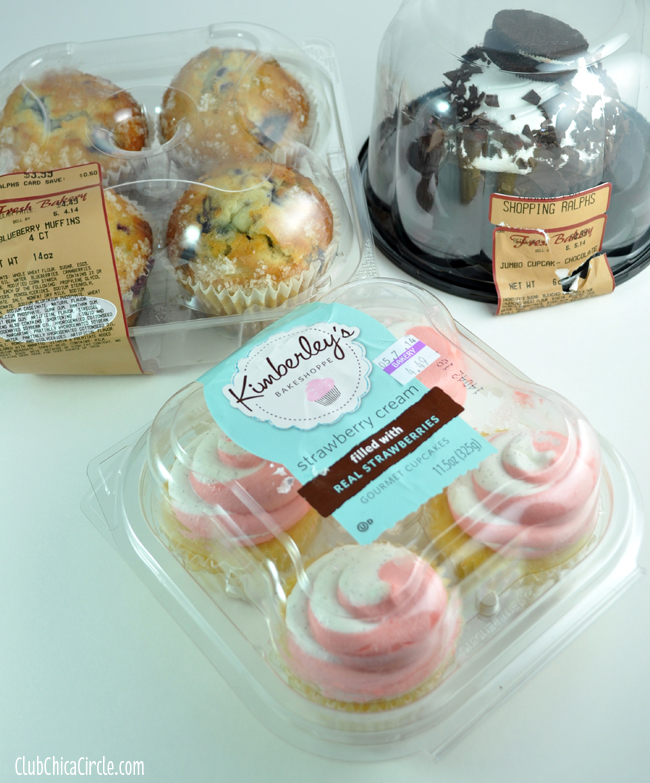 And I know I could never make these strawberry swirl cupcakes look so perfect.
But what I do know is how to dress them up and make them all look even more scrumptious and special—with hand-dipped dyed coffee filters!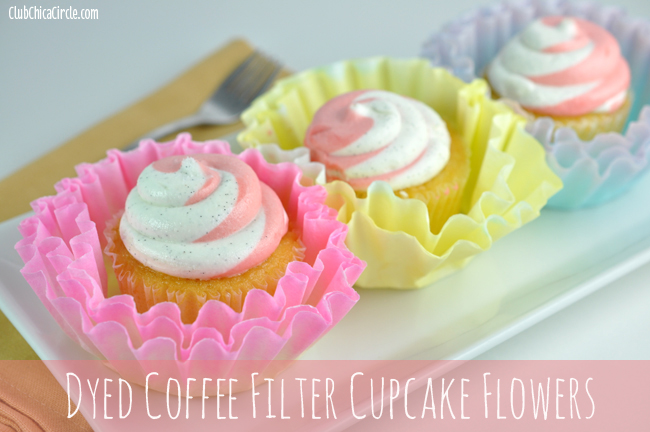 Yep, this is one of the simplest craft and gift ideas ever. And you probably already have all the materials you need in you kitchen right now.
To make the colored coffee filter flowers I used:
white coffee filters (these come in either small or larger size. I used the smaller (for 4-6 cups of brewing) for the regular sized cupcakes, and the larger ones (for the 6-10 cups of coffee brewing) for the giant cupcake and large muffin)
food coloring (I used pink, yellow, and purple neon food coloring plus blue food coloring)
water
bowls
paper towels
Here is how to you dip dye coffee filters: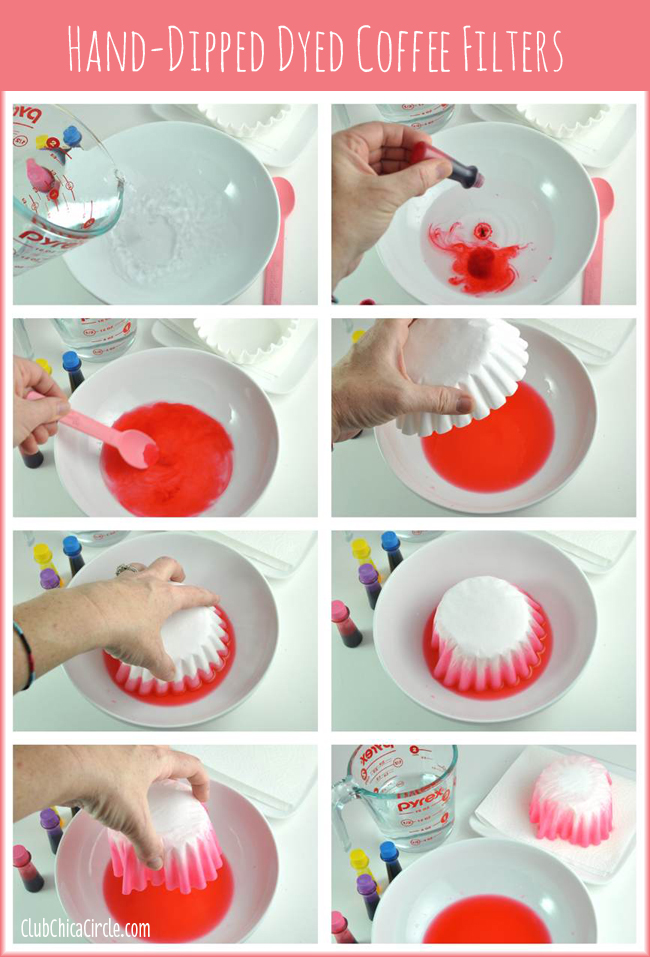 I used a ceramic bowl wide enough to hold my coffee filters upside-down. I poured about 1/2 cup of water in the bottom, added a few drops of food coloring, stirred and then dipped about 6-10 coffee filters in the colored mixture at once.
I let the dye soak into the coffee filters for just a few seconds. It will soak up the dye super quickly. In less than 3 seconds you will have a stack of colored coffee filters. I pulled them out of the dye before it hit the bottom of the filters and immediately put them on a paper towel lined plate or tray. If the bottoms get soaked, then they tend to flatten out and loose their "cupcake" shape.
I set out four different bowls, with four different color food dye mixtures. And I had a baking tray all set and lined with paper towels.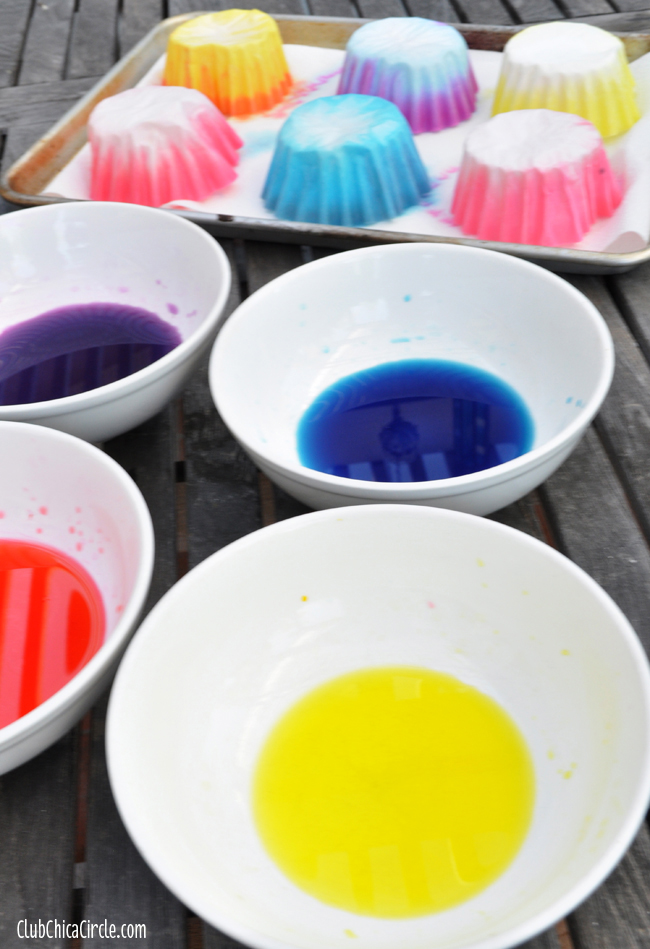 And when they were half dry I double-dipped a few or them, giving them a deeper color and mixing some of the colors together, like the yellow and pink to make a pretty orange color at the ends.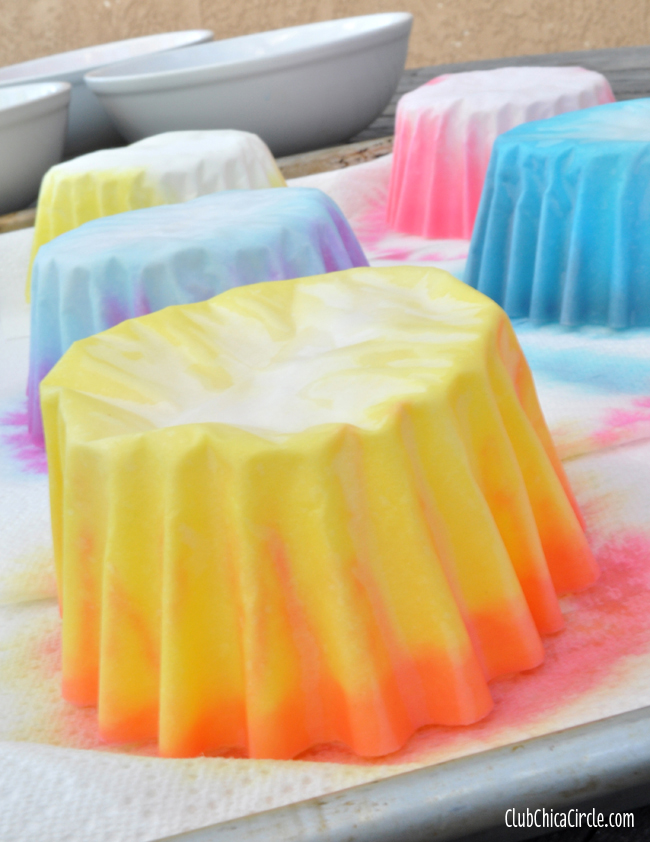 Then, you just need to let them dry. I set them outside to dry in the sun. They do dry lighter than what they come out directly from the dye.
After they were dry, it was a matter of taking 3-6 of them, fluffing them up and creating a pretty colorful "flower" base to rest my tasty treats on.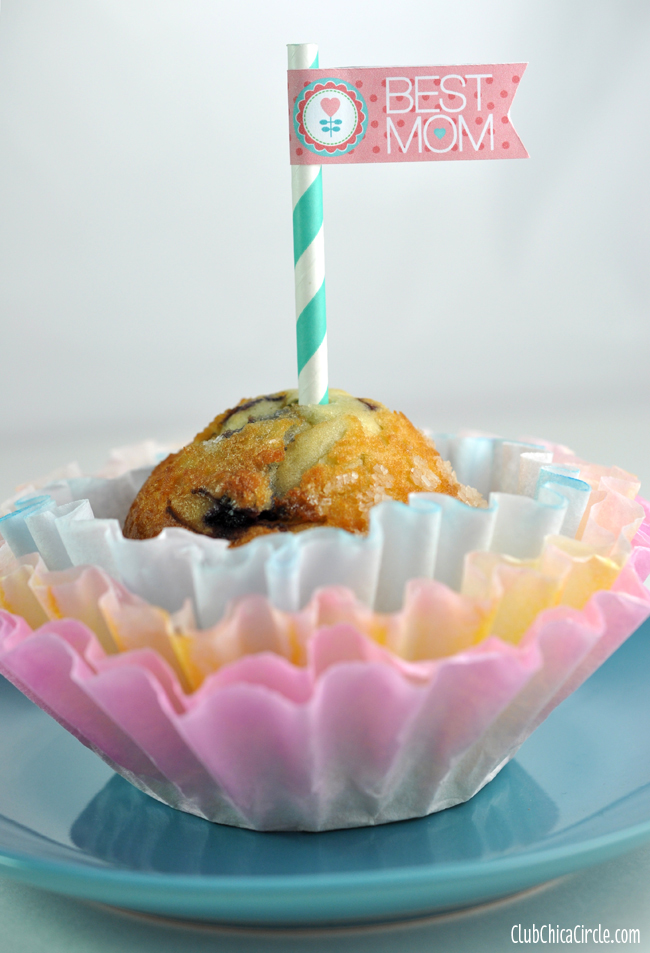 You can put multiple colors together and create a really pretty rainbow flower effect.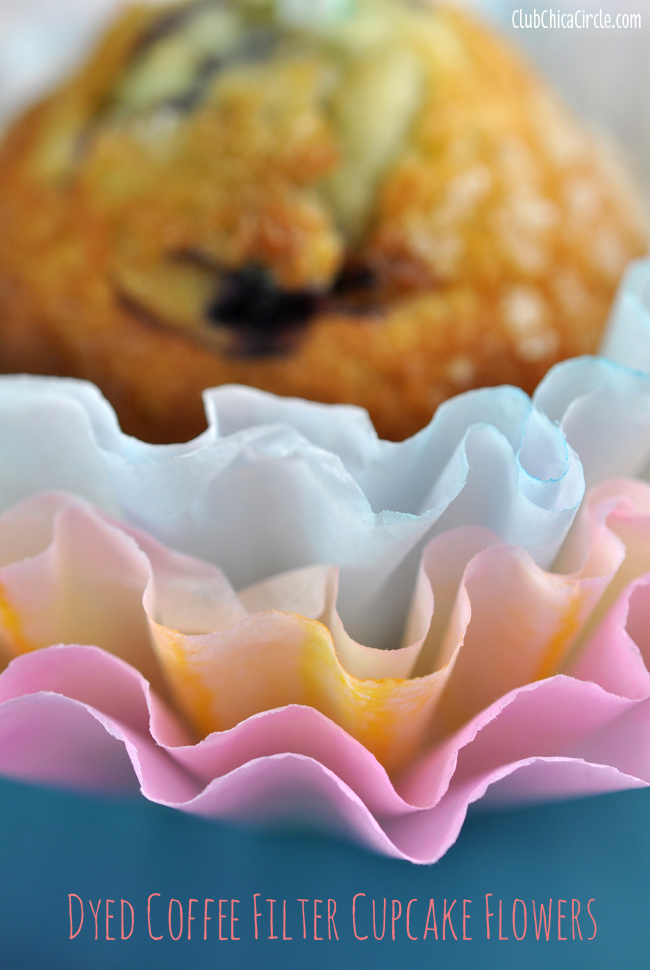 Or give a yummy chocolate treat a perfect pop of Spring color like this vibrant neon pink.
How pretty is that?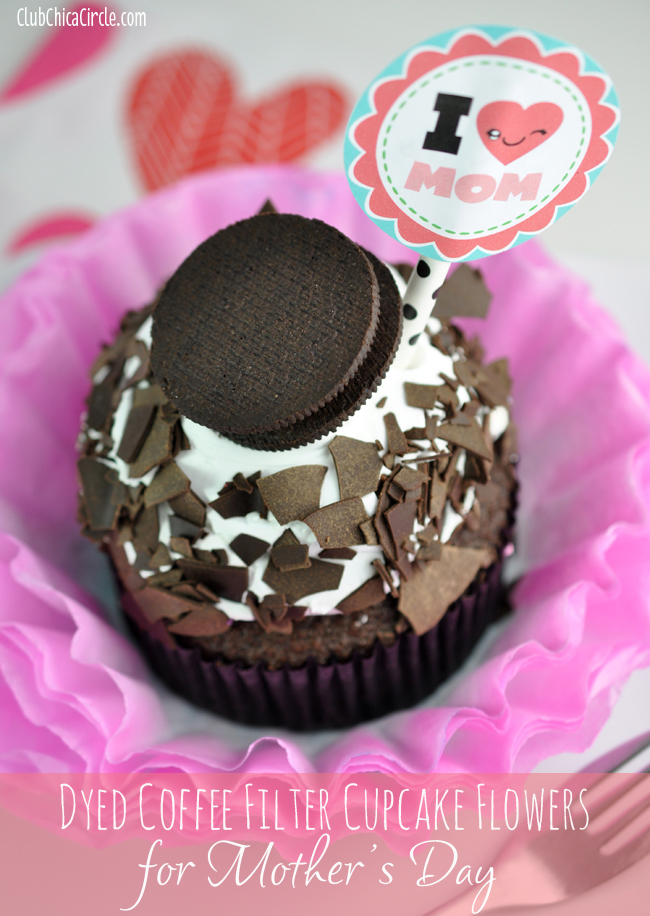 Dress it up with a cupcake flag or tag, and you have an instant Mother's Day treat fit for a queen!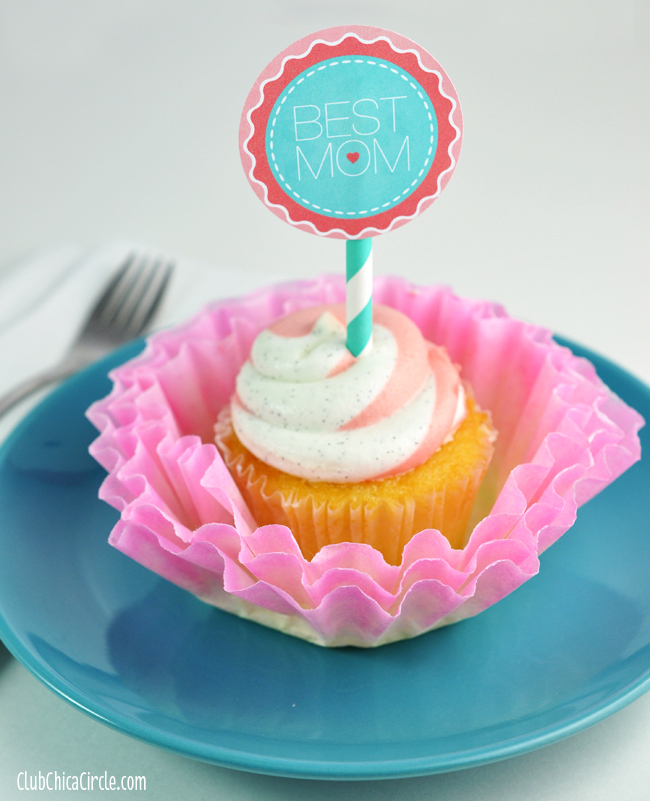 The free printables pictured on the cupcakes are included in our Free Cupcake Printables for Every Occasion when you subscribe to our mailing list.
Sign up here, and make sure to get your own free copy of Cupcake Toppers Printables for Every Occasion. The Mother's Day cupcake printables are included, as well as printables for holiday celebrations all year long.
I cut mine out and attached them to pretty paper straws that I cut in half.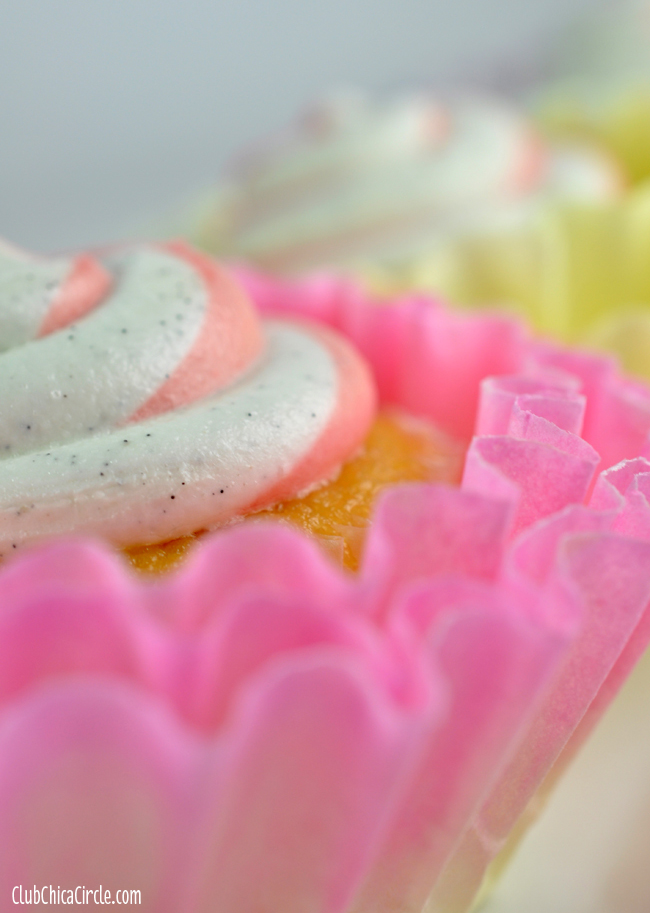 Dress up bakery treats in style and make someone feel special.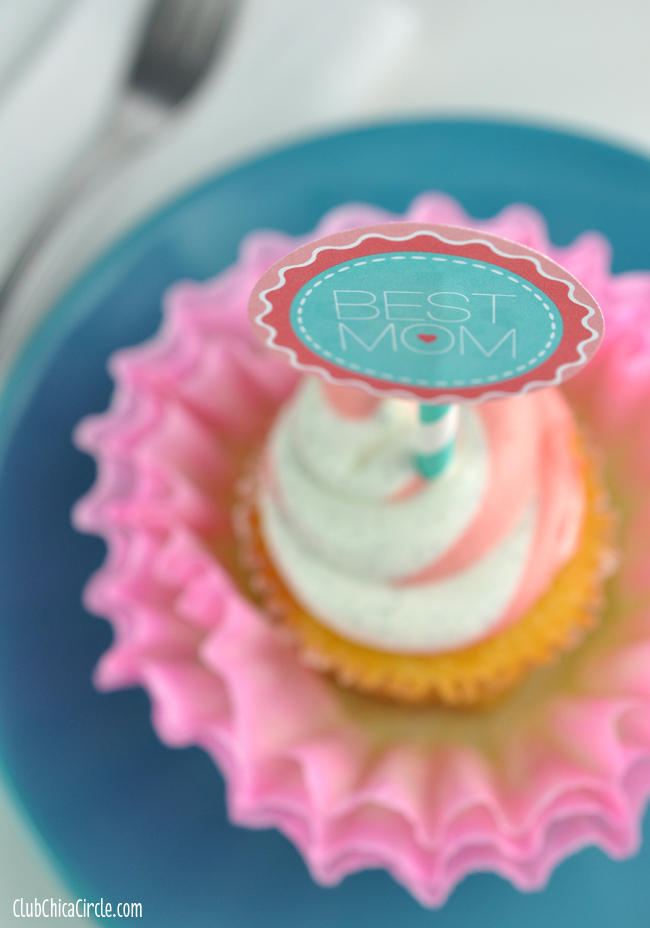 And enter to win $25 for yourself! Just answer this simple question in the comments below by May 11 and you will be entered:
Who is the Best Mom in your world?
We will randomly pick 2 winners from the comments posted below.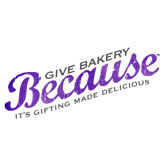 Give the gift of Deliciousness!
And just remember, your grocer's bakery is a really convenient and perfect destination for buying delicious baked goods that can be customized for any gifting occasion! Remember how I personalized bakery good for Valentines Day? You can make it homemade with just a little craftiness and creativity.
Comment below and enter to win $25. Good luck!
And for more great ideas and inspirations, check out the BakeryBecause Pinterest board. Share your own sweet treat creations on Pinterest with the #givebakery hashtag to share your inspirations with others too!
If you liked this post, and want more, you can subscribe to be on our mailing list here, and make sure to get your free Cupcake Toppers Printables for Every Occasion.

Feeling social? Follow ChicaCircle on Facebook or Twitter, and follow me on Pinterest or Instagram.
Disclaimer: this post is brought to in part by the Rich Products Give Bakery Because. It's Gifting Made Delicious! #givebakery . All photos, opinions, and ideas are solely my own.