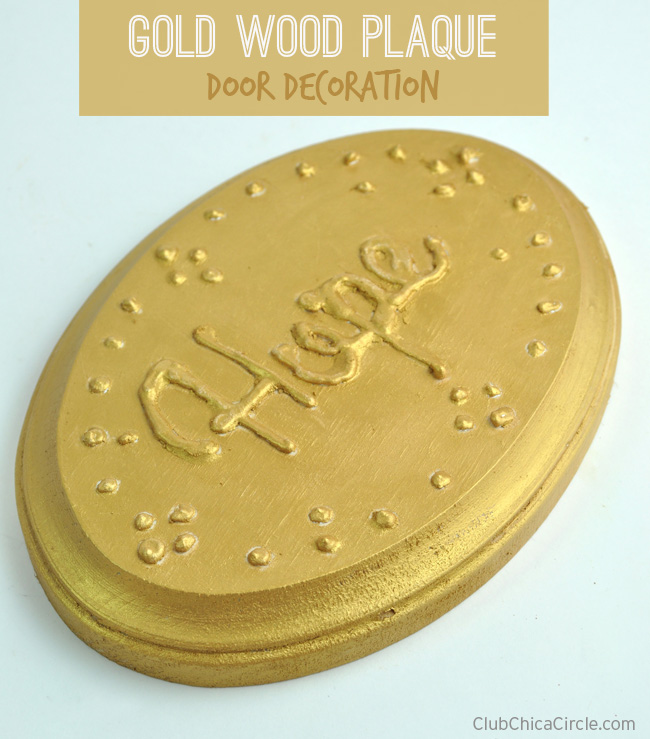 There is just something about the shine of gold. And you can easily turn a piece of wood into a really pretty one-of-a-kind door or wall decoration with a gorgeous gold shine.
First I started with a beveled oval-shaped piece of wood that I found at my local Michaels.
I knew I wanted to create a cool 3-D design on the front to give it some dimension. I chose the word HOPE to put on the front. I don't know about you, but I am not that good at hand lettering a design freehand. I created a design on my computer with a fun script font. I made sure it was the size of the front of my wood oval and printed it out.
To transfer the design onto the front of my wood oval, I used an oldie but goodie transfer trick.
First, I used a pencil to rub the graphite on the back of my design. Then, I placed the paper on the front of the wood oval and traced the letters on the front of my paper. The pressure of my pencil was enough to transfer the graphite from the back of the paper onto the wood to use as a template.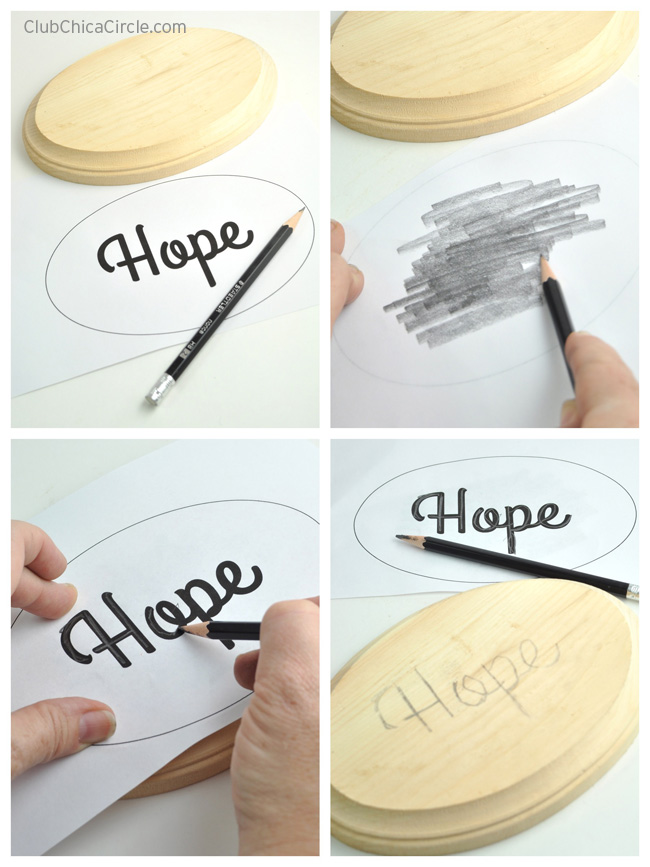 If you want to use my template, you can grab it here: Hope and Love template for wood plaque
I spelled out Hope and Love.
To make the 3-D gold design, I used DecoArt Snow Writer and DecoArt Metallic Lustre.
First I squirted my design on the front with the Snow Writer. After it dries, the Snow Writer dries 3-D and hard. I also added some extra dotted details around the edge of my plaque.
After the Snow Writer design was completely, I used a small cloth rag and Gold Metallic Lustre to rub on the front. I buffed it to a shine, and let it dry.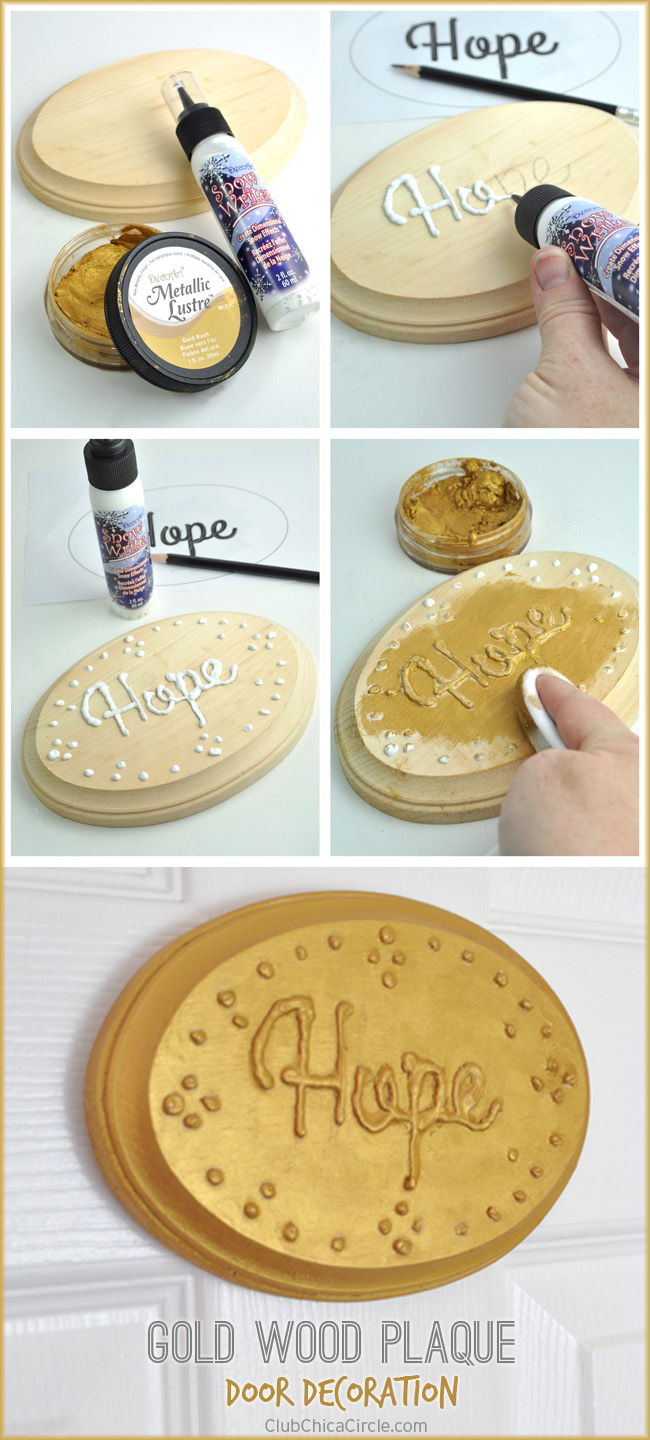 I hung it right on the front of one of doors without using any nails. I swear, I use Command Strips to hang almost everything in my house. They are so easy to use, they don't create make any holes, and when you are done with them, they are super easy to take down. They make them in different strengths depending on the weight of your item. I have even used them to hang a large wood art piece that I made recently.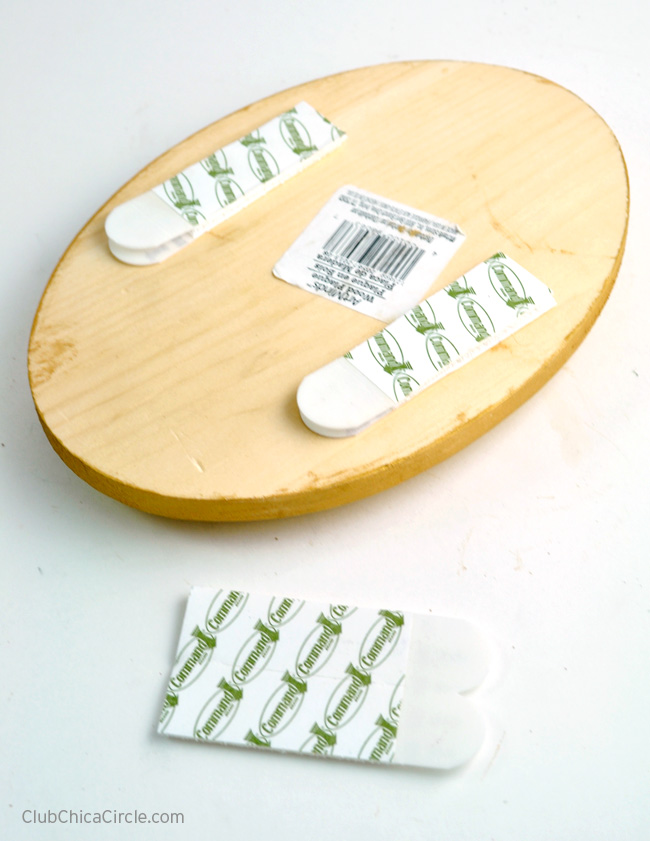 I love how it turned out!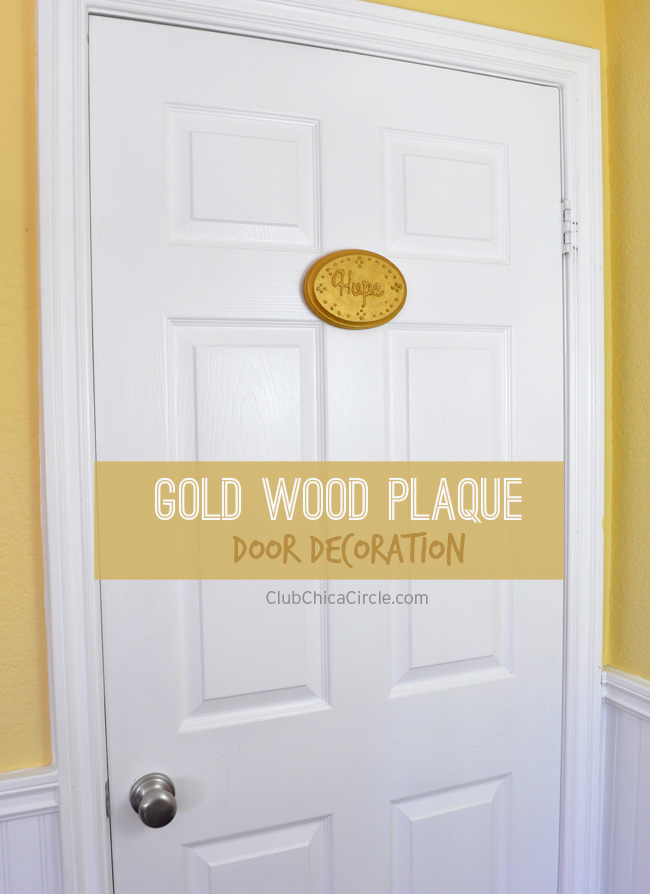 If you like this craft idea, you may also like this Rustic Wood Chalkboard Trivet post. I used a similar transfer idea, but this time I used chalk.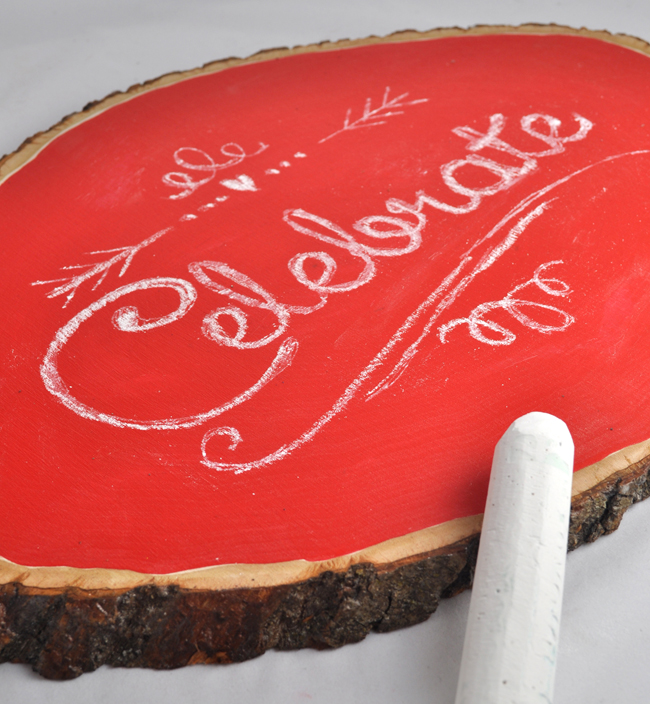 Or, here is the Painted Wood Grain Wood Wall Art I was referring to earlier. It's one of my favorite wall art pieces!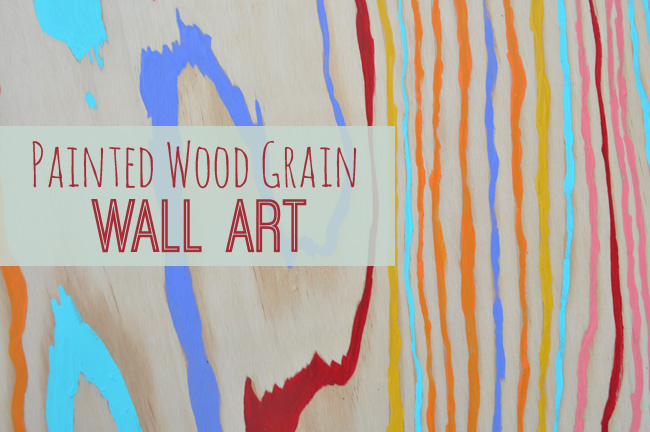 And for a super cute tween room decor idea using wood rounds, check out these Upcycled Toy Jewelry Hangers.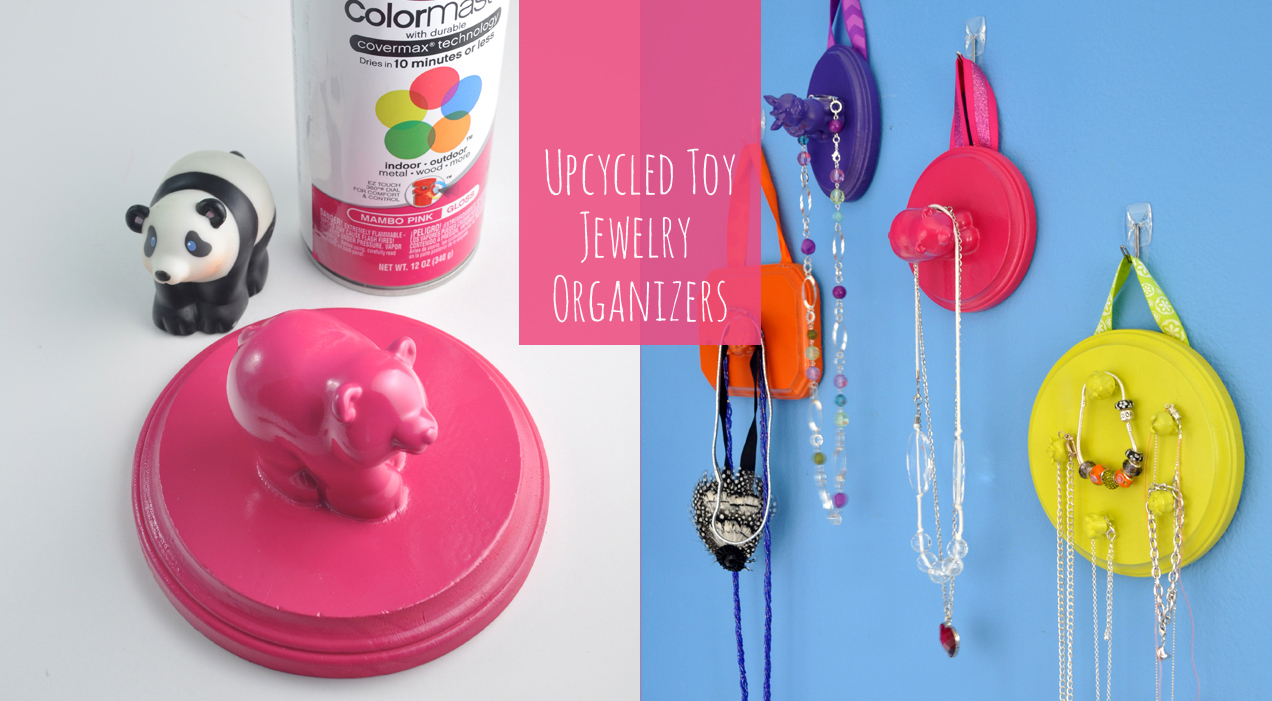 Enjoy!