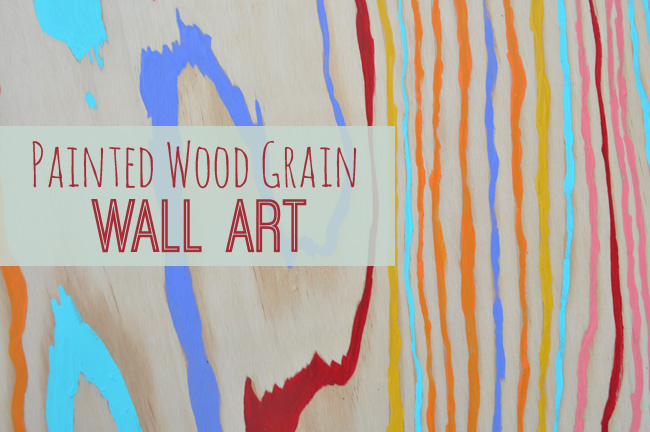 Looking for a cool DIY wall art piece that you just can't mess up?
This super simple idea is almost like a paint by number art project. My tween and I created this together, and the hardest part was deciding where to hang it in the house. After it was done, no joke, she wanted to hang it in her room. This can be customized with your own color palette.
If you know me, I LOVE LOVE LOVE color and so does my girl, just like the cool modern masterpiece of a wall we recently painted, or the upcycled toys we turned into brightly colored wall hooks.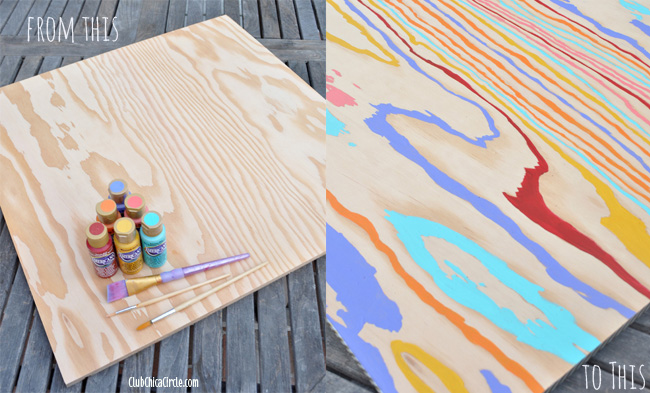 So, for this project, I picked a bright color palette with six different colors. I used Americana acrylic paints in Tuscan Red, Mustard Seed, Bahama Blue, Coral Blush, Deep Periwinkle, and Bright Orange.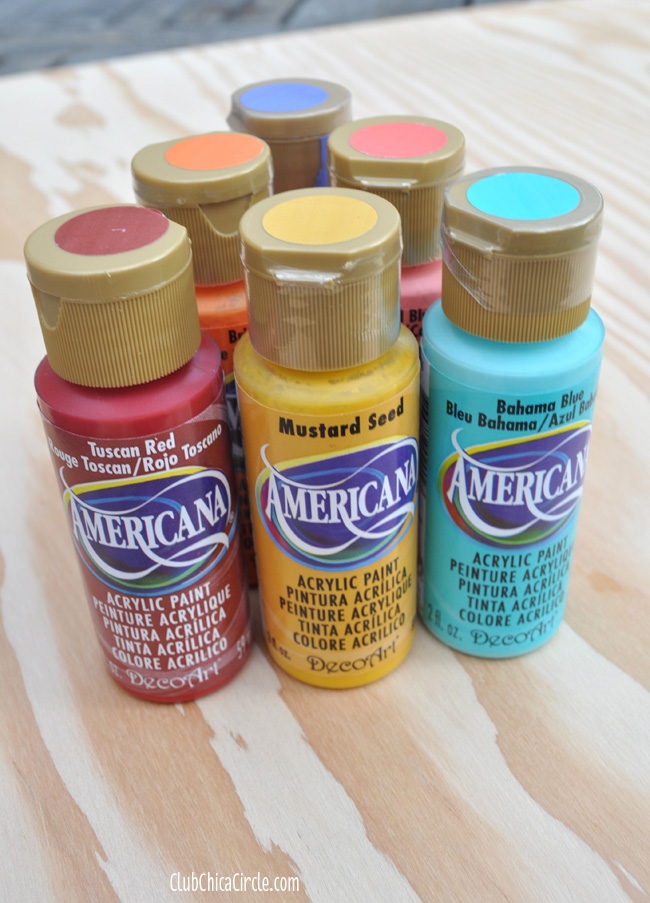 Last time I was in Home Depot I found these large wood panel squares that were about 2′ x 2′ in size for just $5 each. There is just something beautiful about the organic design of the wood grain. That wood grain pattern is what inspired this art piece.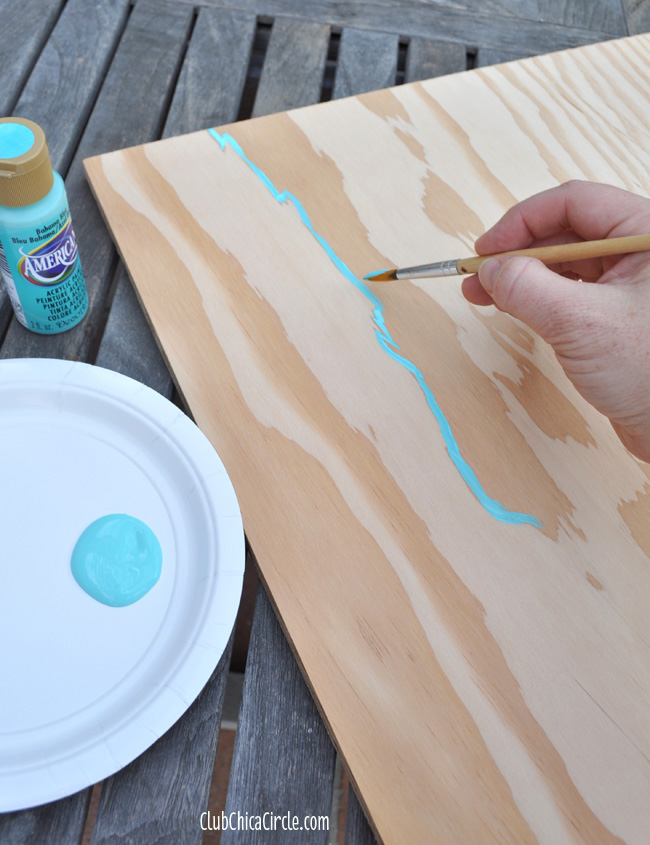 I simply used thin paint brushes and my paint to outline of the darker areas of the wood grain. And I used a bigger brush to fill in the areas of the wood grain.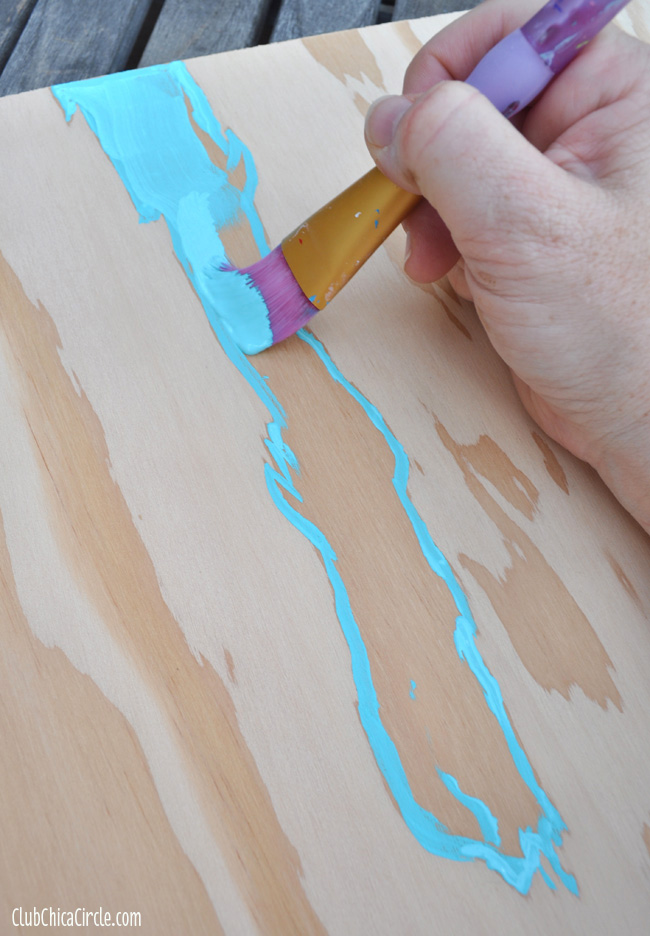 We filled in each area in a random color pattern, using the 6 different colors.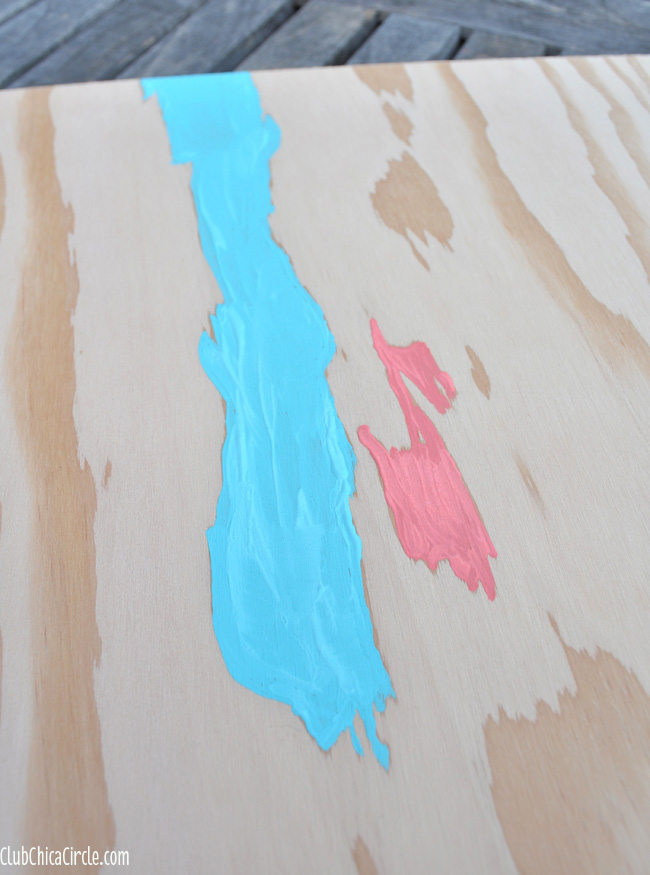 I love how this turned out!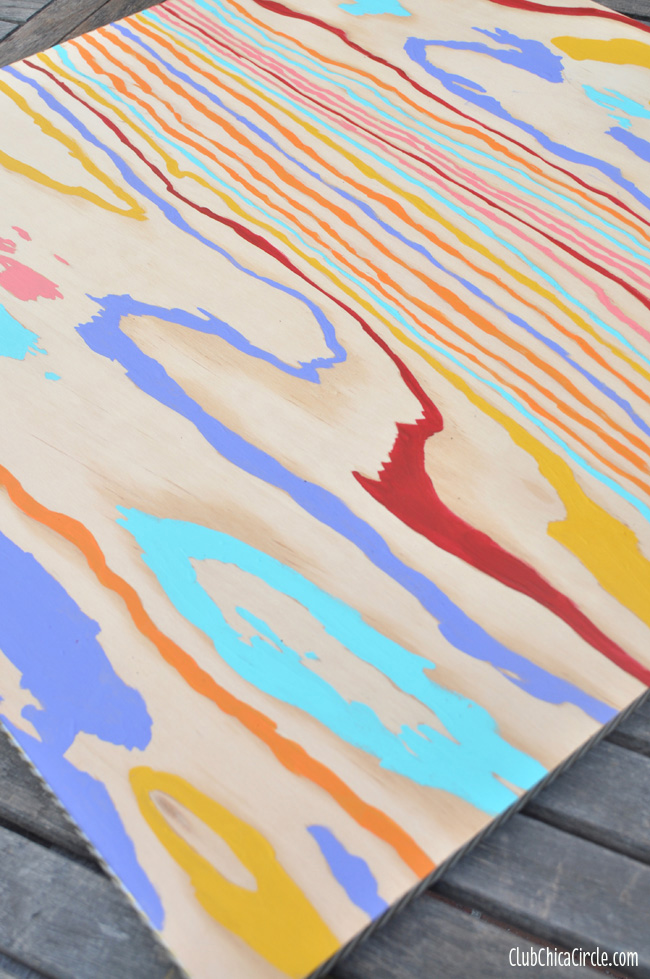 Once the paint was dry, I wanted to finish the outside edges. This board was about 1/2″ thick, which was the perfect width for decorative washi tape (Amazon affiliate link). I applied washi tape all around the outside, and then sealed it with Americana decoupage, and let dry.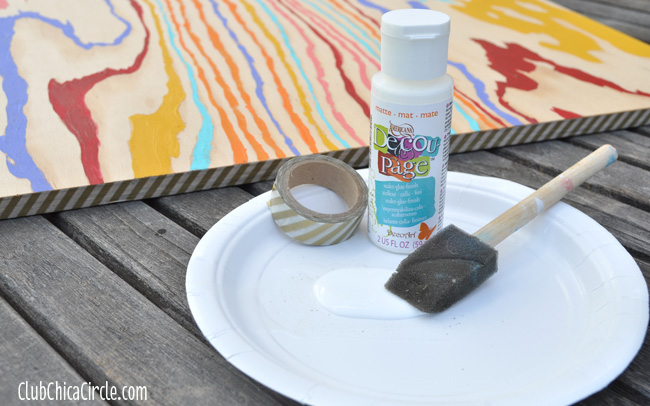 Then to hang it on my wall I used 3M Command strips (Amazon affiliate link). I made sure to use the kind that was graded for heavier objects. No mess, no nail holes, just a beautiful piece of artwork on our living room wall.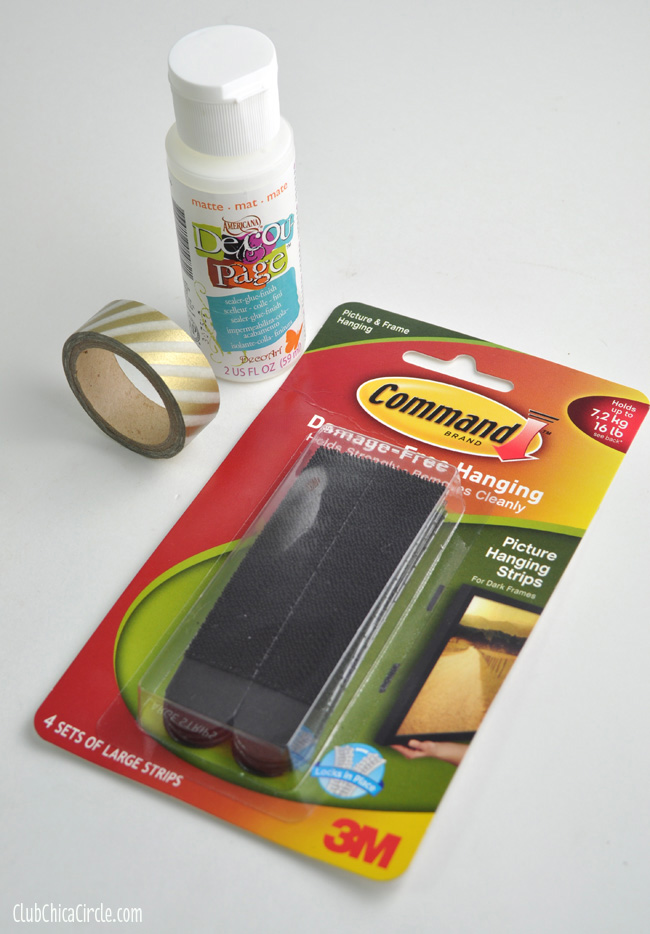 Yes, I convinced my daughter that we could make another one for her wall if I could hang this one in our living room. ; )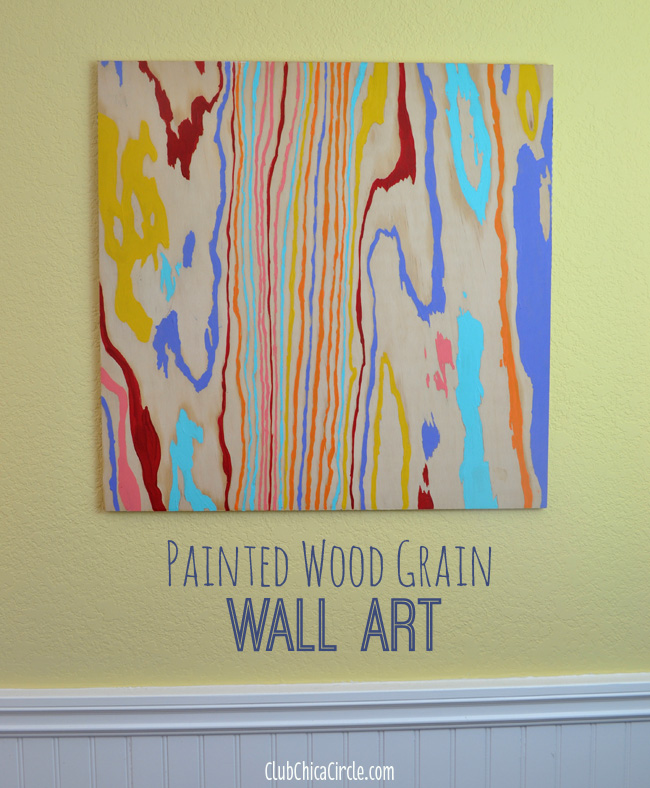 Honestly, this is one of my favorite DIY art pieces, and so simple to make!