I love to give free printables here at Club ChicaCircle every once in a while, especially when it is related to a special event, or if it jazzes up a homemade gift of some sort. Well, I am testing out a different type of printable — one that you can edit and customize yourself. And you get to be my guinea pigs today! I thought the perfect printable would be a fun back-to-school lunch notes printable that you can tuck into their lunches as you send them back to school.
First you need to download the printable here.
lunch notes editable printables
It is going to look something like this when you open it up on your computer: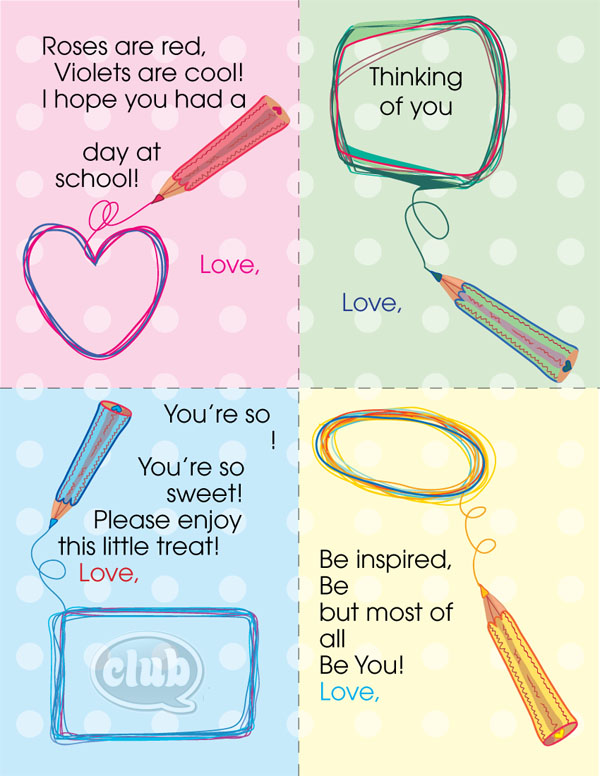 And as you can see, there are some words missing. When you open it on your computer, there should be light blue boxes over the blank spaces. These are the text boxes you can type in your own words and names. For instance, this is how I customized my lunch notes with my tween in mind: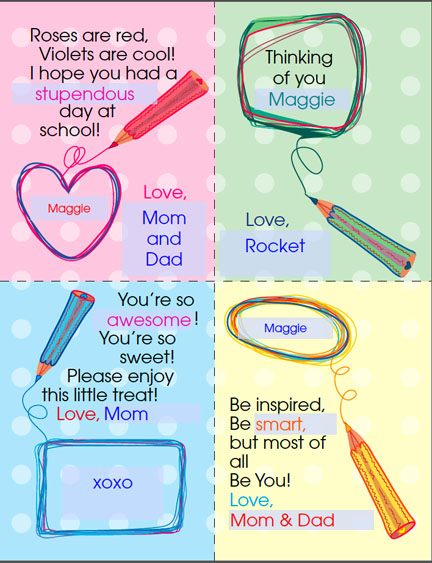 Then simply print and cut out each note. There are four different notes for your customize and choose from.
Here's the catch— I would love to hear if you would like and use printables like this in the future. Do you like that you can customize them a little bit? Please leave a comment below with your thoughts, or shoot me an email at info@chicacircle.com. I would love to hear your thoughts and opinions. Thanks for playing! = )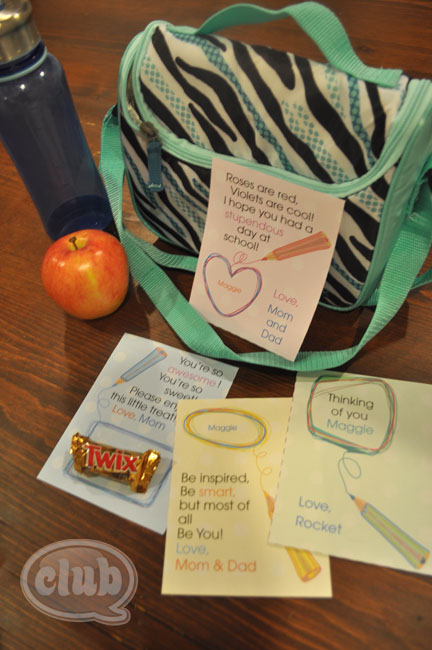 If you need a copy of Adobe Reader, get your free download here.
Happy Crafting!
 p.s. all printables designed by Club ChicaCircle are for personal use only.
If you liked this post, and want more, you can subscribe to be on our mailing list here.