Besides the crafty happenings that I do with my tween, I have been working on perfecting a new craft technique that I have been having a lot of fun with. I have been making custom handmade necklaces with inspirational sayings or with beautifully patterned papers that inspire me encased in a cool resin charm. I have been designing 1″ circular or square resin charms, and hanging them on glittery cord and pairing it with pretty coordinating beads.
I just finished a custom necklace for a friend that she plans on giving to her niece. I recently opened the ChicaCircle Etsy shop, Yay!, where I have been listing some of my handmade crafty wares. The result has been some cool jewelry that I have been proud to wear, my tween loves to wear, and something that I have been proud to give as gifts.
This is one I just finished for my friend to give as a gift. She wanted her niece's favorite Psalm 40:1-2 on the charm: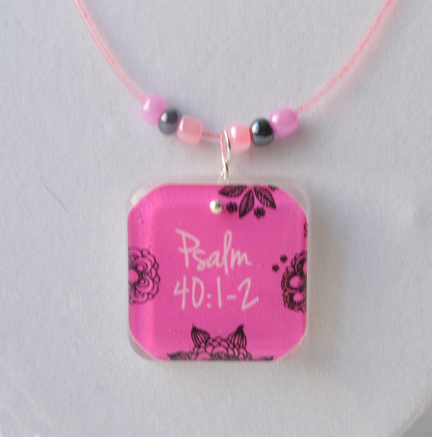 This one, "She Believed She Could So She Did" is one of my favorites that I have made for myself and my daughter, as well as given as a graduation gift: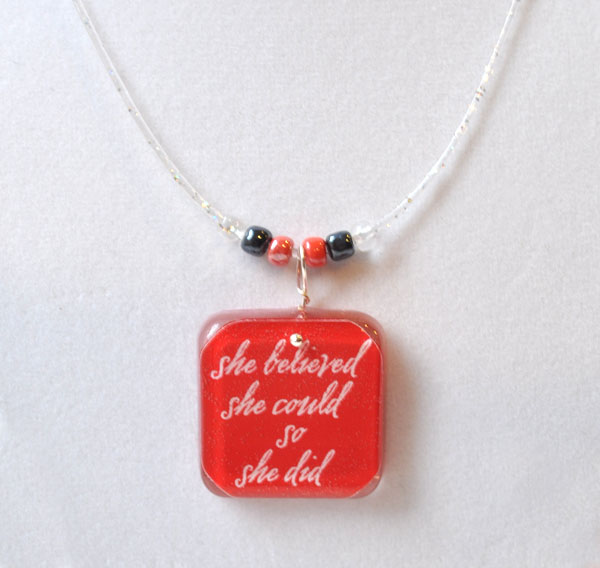 I made a whole set of these for my daughter's Girl Scout troop as part of their end of school year gift, with a verse from a the popular Girl Scout song "Make new friends, but keep the old. One is silver, and the other gold." I strung each with their initials on them to personalize them, and put their troop number on the back of the necklace: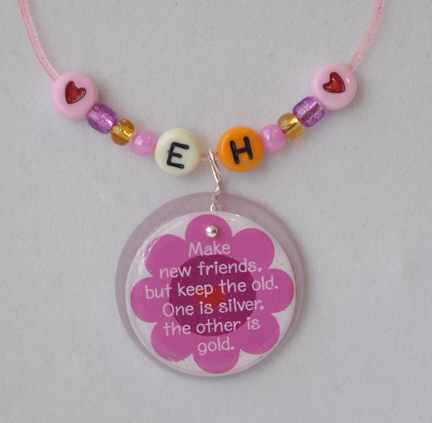 My tween loved helping we wrap these up for the troop. We made these handmade gift boxes from scrapbook paper and acetate that I got from this fabulous Pinterest pick.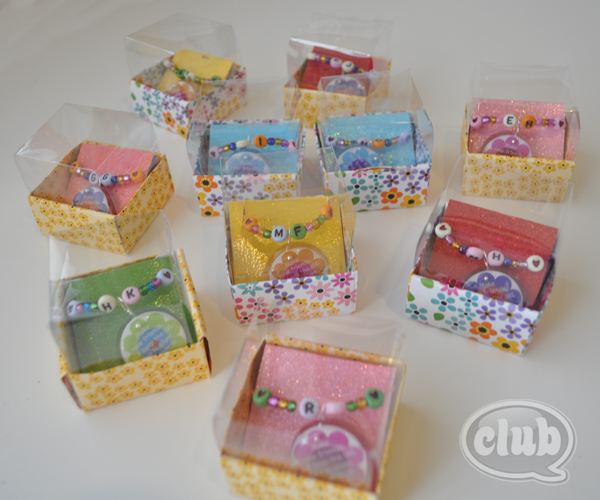 And these are just a sampling of some of the other necklace designs I have been working on. I love this quote from Eleanor Roosevelt, "Do one thing that scares you everyday":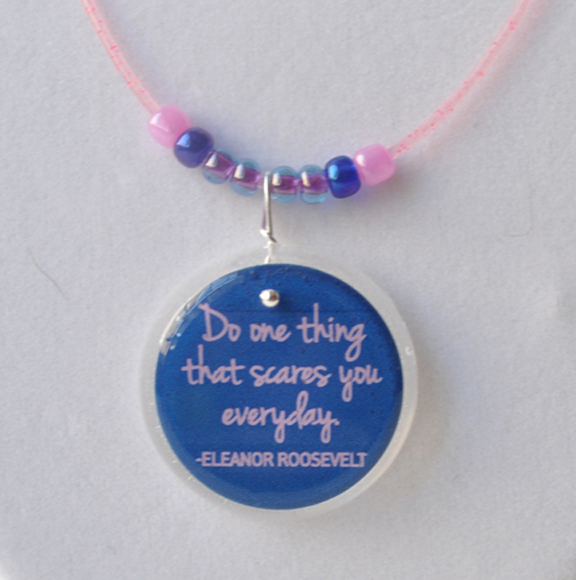 Or this mantra, "This Too Shall Pass" is one of my favorites.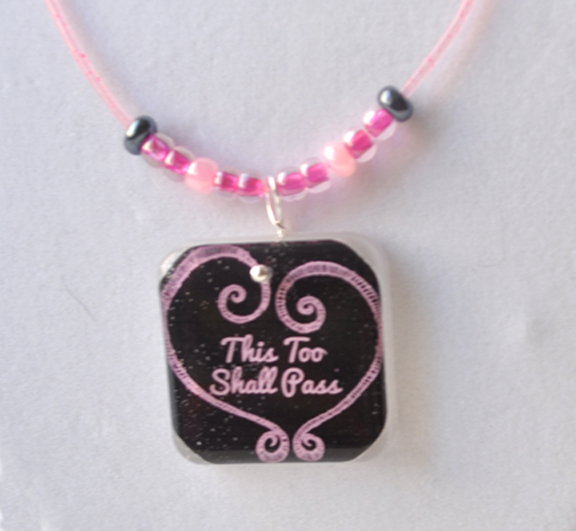 Besides the inspirational sayings, I love combining beautiful scrapbook papers and colorful beads in different combinations like these: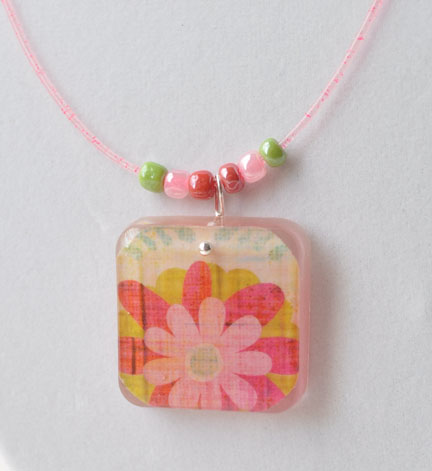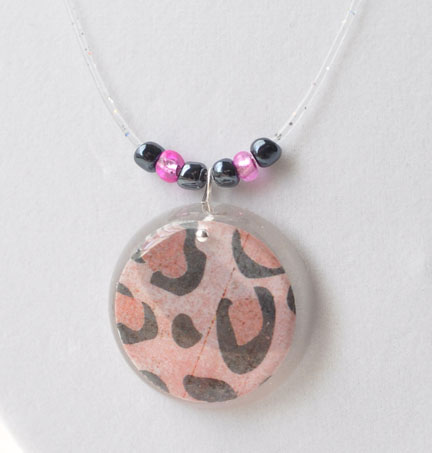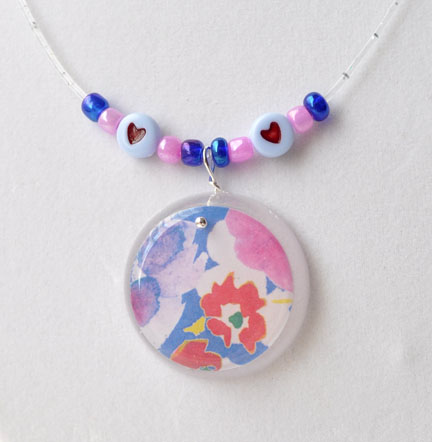 Check out the new Etsy shop. I would love to hear your thoughts and feedback. What are some of your favorite inspirational quotes or sayings? What would you feel inspired to wear on a necklace?
Happy Friday and Happy Crafting!
If you liked this post, and want more, you can subscribe to be on our mailing list here.