Disclaimer: this post has affiliate links. All ideas, thoughts and images are completely my own.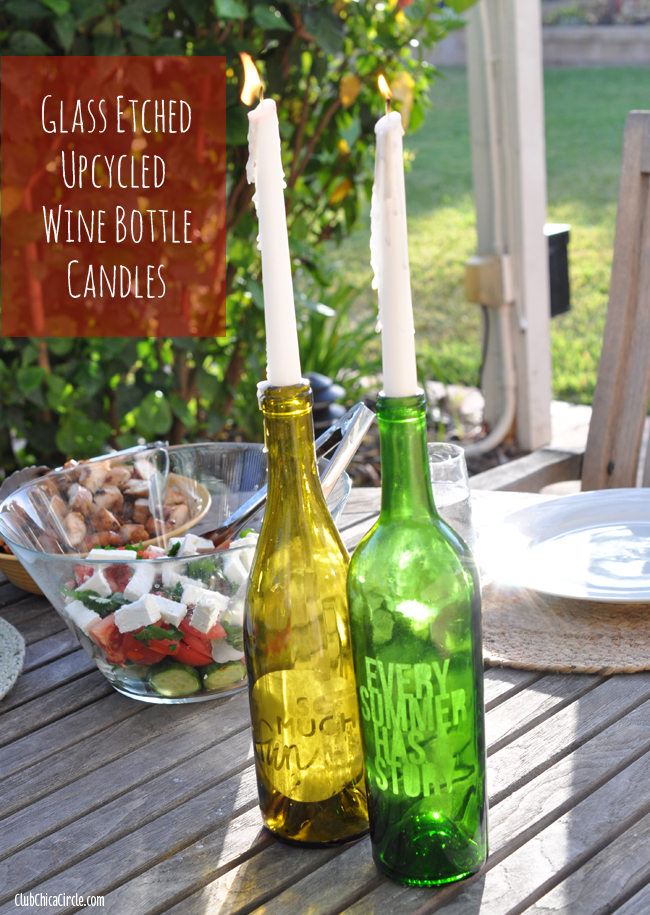 Summer is my favorite time to have family dinners outside! It's also a great time for backyard BBQs and entertaining.
EVERY SUMMER HAS A STORY – it's so true. That's what inspired today's craft idea.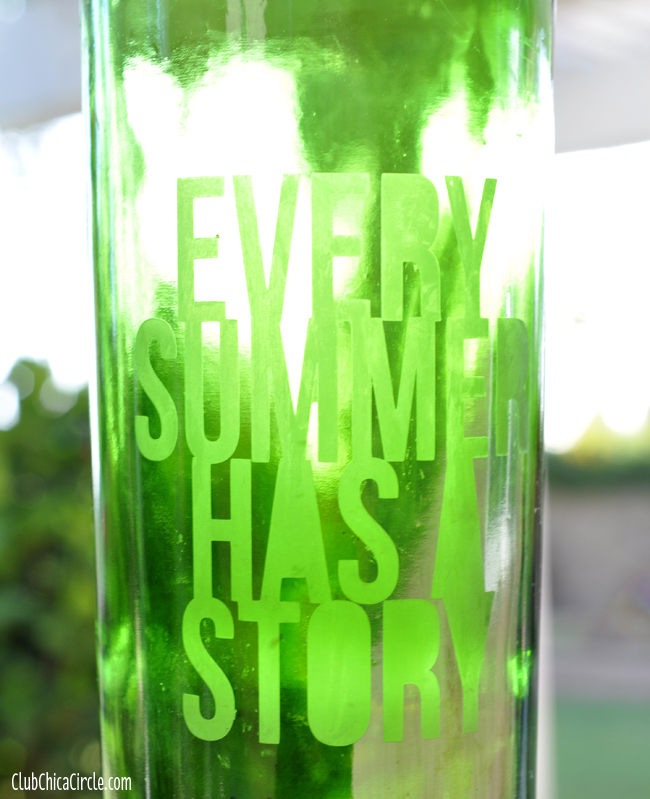 I love to upcycle, and pretty colored glass wine bottles can make great candle holders. These were delicious to enjoy, but now I'm glad I kept the bottles because they are perfect to use the Silhouette Glass Etching kit I just received on.
Yep, it all started with this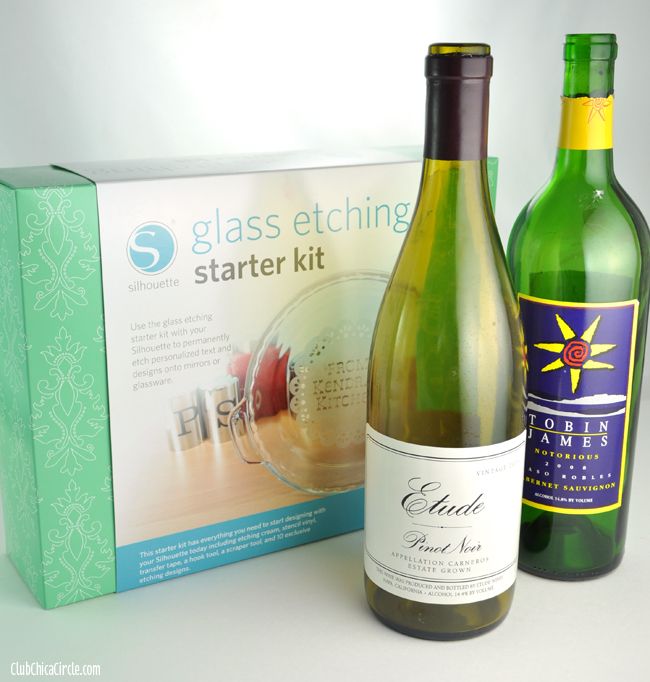 The kit came with everything I needed to etch a custom design on the front of them. After I removed the labels, I created stencils by using my Silhouette Cameo to cut out my design.
I used "EVERY SUMMER HAS A STORY" – Design ID #61841 and "SO MUCH FUN" – Design ID #59490 from the Silhouette Online Store.

Then I used the transfer adhesive paper included to apply it to the front of each bottle.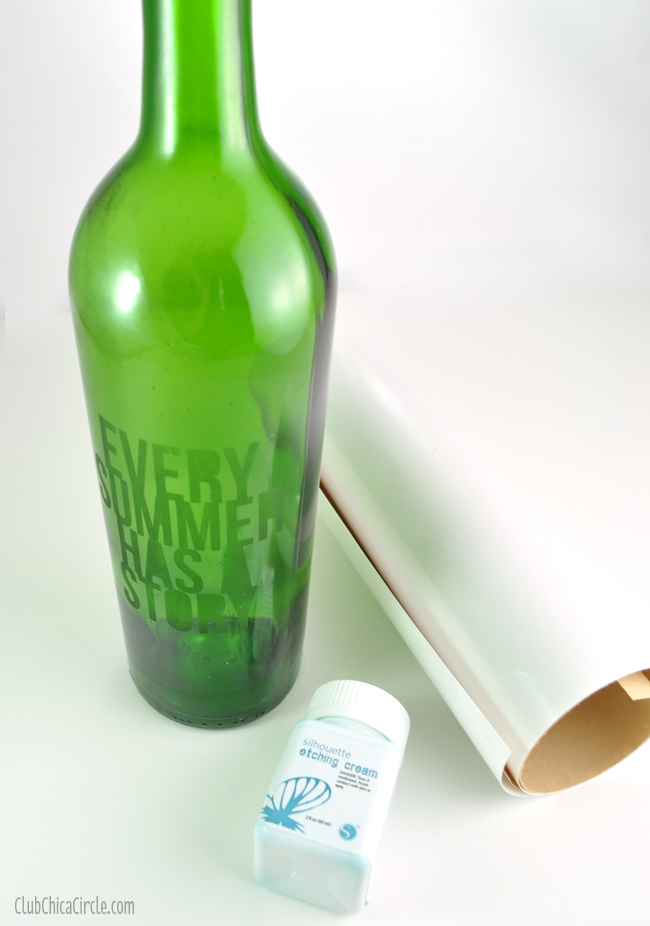 Then, it's the etching cream that makes it all happen in 60 seconds or less. That's all it took for the etching cream to work it's magic.
My bottles were ready to entertain!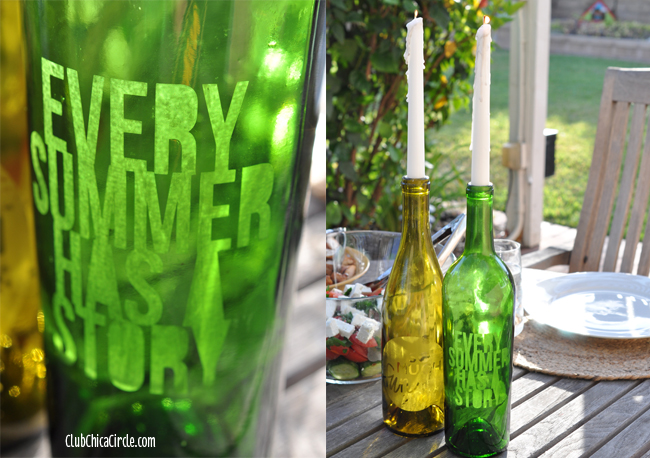 I placed two taper candles on the top, and we had instant dinner ambiance on a lovely summer night.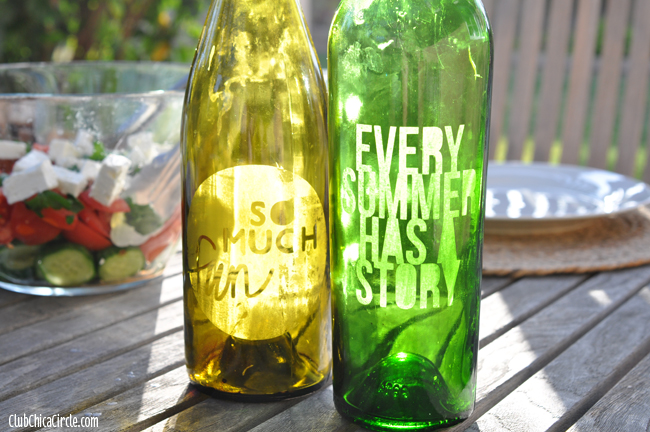 I LOVE how they turned out!
And, right now Silhouette has some fab deals and bundles going on right now until July 5th!
Click on the image below and check it out!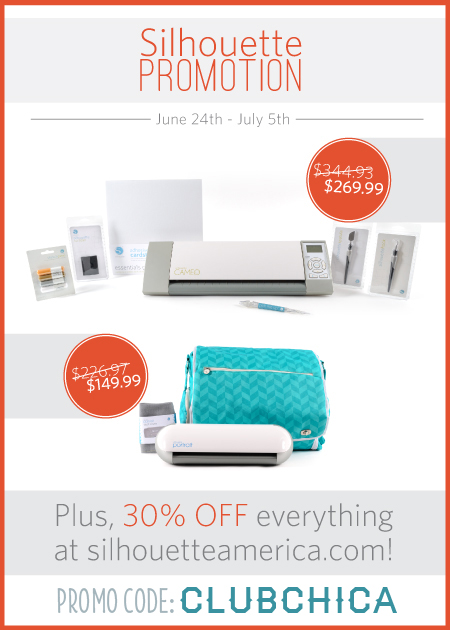 Use: CLUBCHICA promo code at checkout.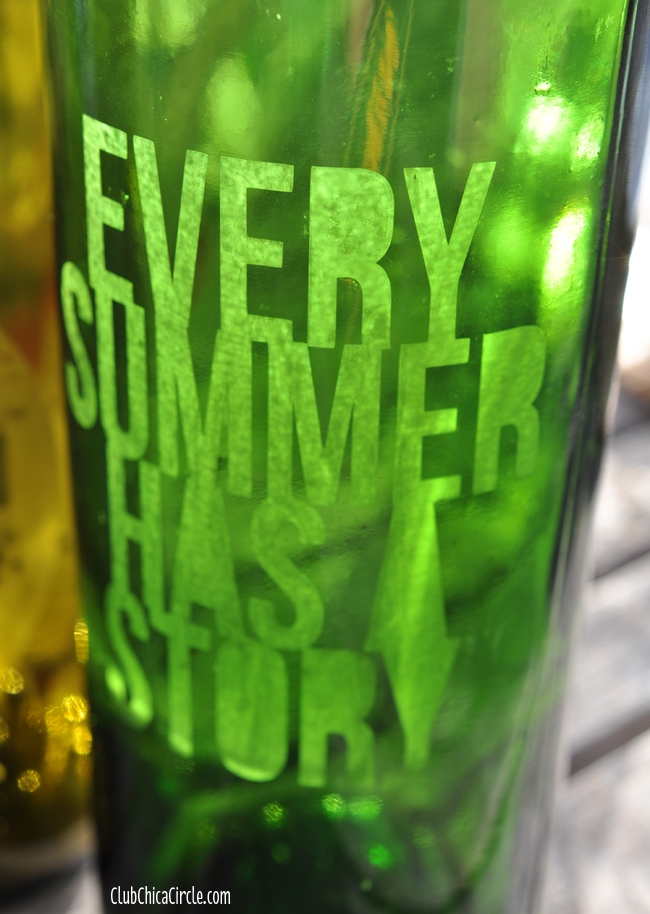 Now, start your summer story and make these pretty glass etched wine bottle candles.
Happy Crafting!
If you liked this post, and want more, you can subscribe to be on our mailing list here, and make sure to get your free Cupcake Toppers Printables for Every Occasion.

Feeling social? Follow ChicaCircle on Facebook or Twitter, and follow me on Pinterest or Instagram.