Disclaimer: this post is brought to in part by the Rich Products Bakery Because Campaign. Give the Gift of Deliciousness #bakerybecause . All photos, opinions, and ideas are solely my own.

Valentine's Day is such a fun holiday to share sweet treats.
Did you know your grocer's bakery has a plethora of yummy treats, that with a little creativity and some fun free printables, can turn into perfect Valentine's party treats or gift ideas?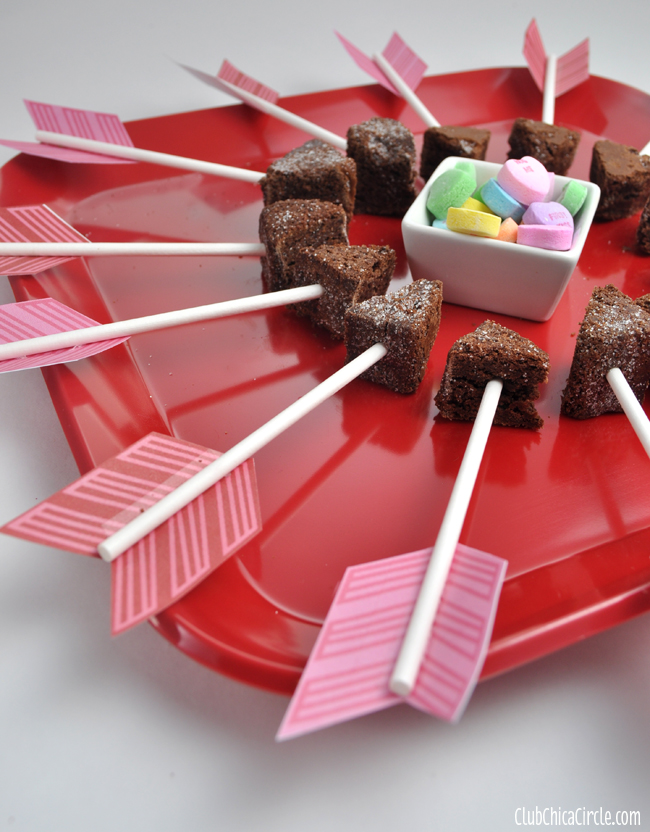 The truth is we don't always have the time to make homemade treats. That is where your grocer's bakery can help.
Let me show how to make someone's day a little brighter, the simple, easy and affordable way, with yummy bakery items from your local grocery store. It's easy to find delicious treats that you can personalize and give as gifts.
Here is the selection of cookies and brownies I shopped for recently at my local grocery store. I picked some pretty pink frosted sugar cookies with sprinkles, traditional sugar cookies with red sugar, and little brownie bites.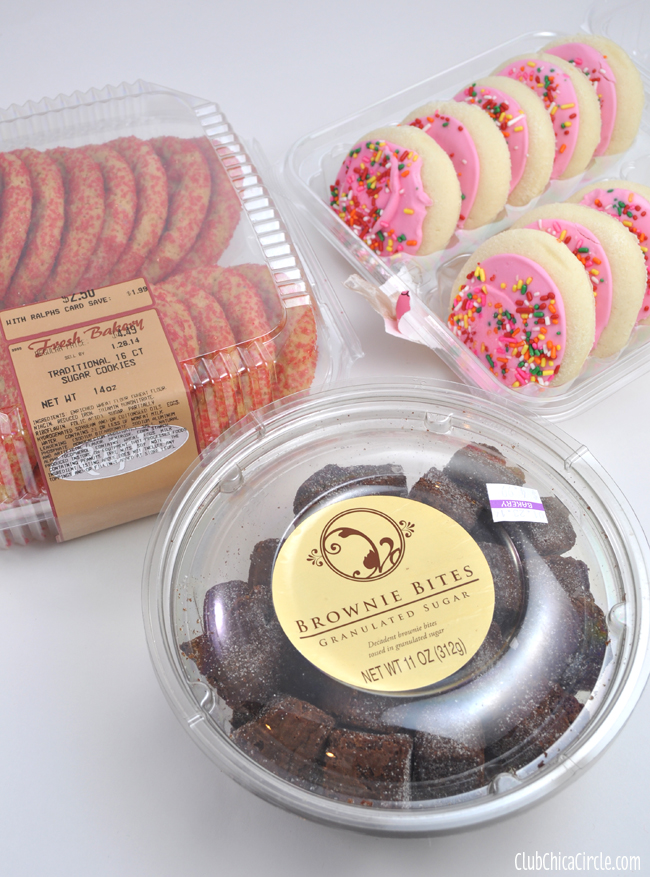 Then I grabbed some small 4″ x 6″ clear plastic treat bags, lollipop sticks, and a simple glass container that I found at the dollar store.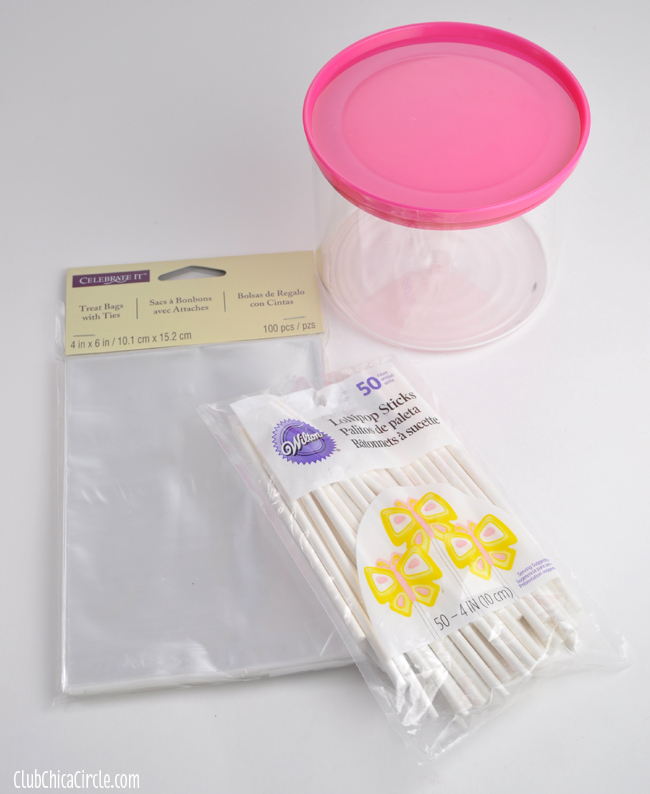 Now, let's put the two together and watch the Valentine's magic happen. = )
Havin' a Valentine's Day party?
How about make some super cute Cupid's Arrow Brownie Bites?
Start by cutting up these cute little brownie bites into mini triangles with a sharp pairing knife.
My tween was all over eating the leftover square bits as we were making these.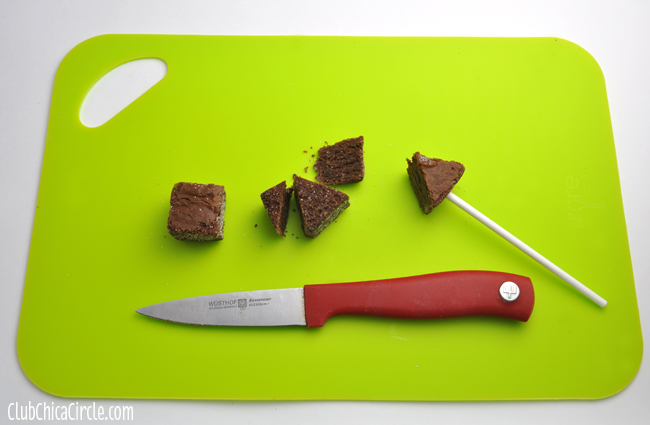 Then grab your Cupids Arrows Free Printable here.
Download and print out. Cut out the arrow flags with a scissors. I designed pink and red ones.
Use a tape runner to put one line of adhesive down the middle.
Then attach the end of a lollipop stick to the cupid's arrow flag and press together slightly.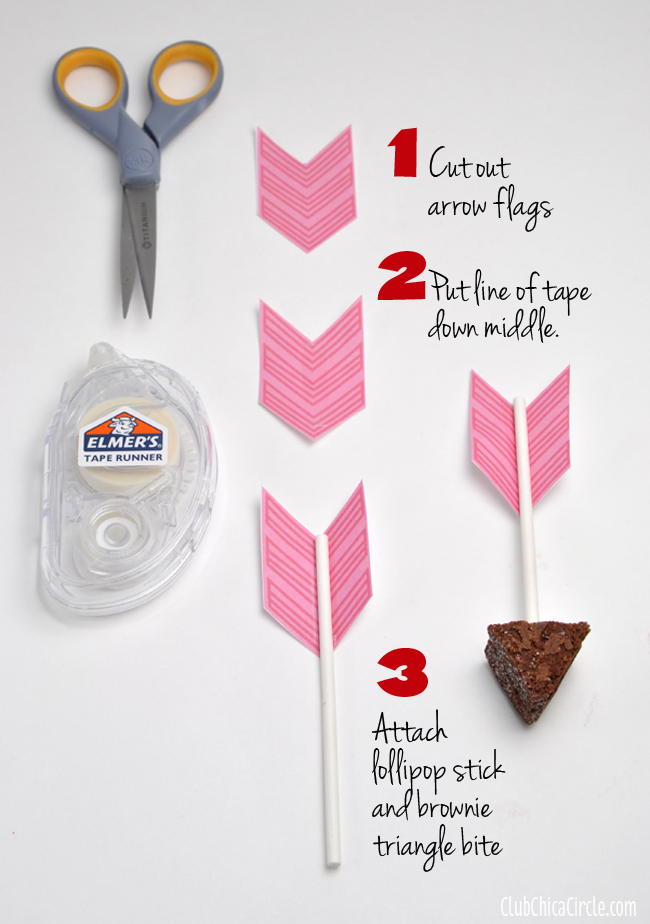 The other end goes into your brownie bite triangle, making the cutest Cupid's Arrow Brownie Bite treats.
Arrange them on a party tray…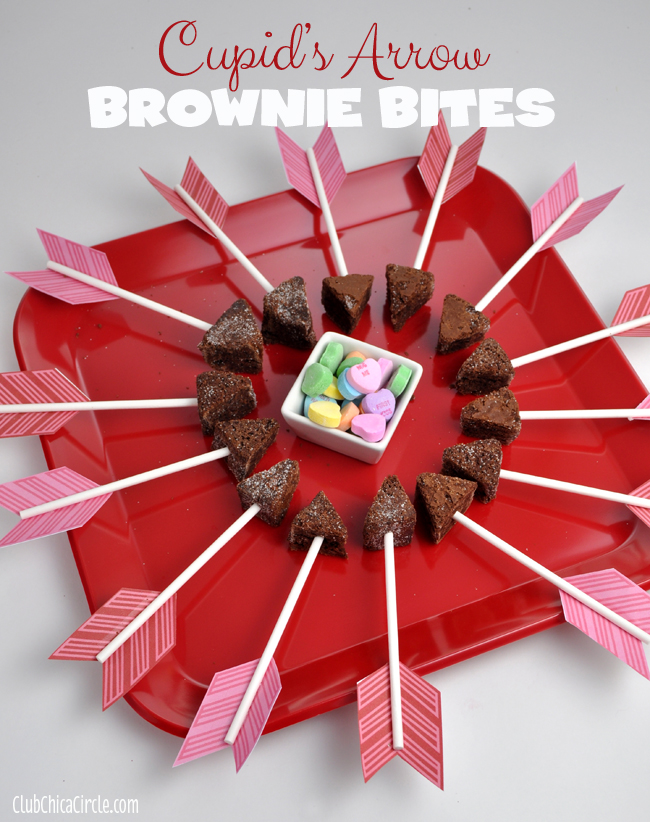 … or put them in a clear bowl for guests to enjoy.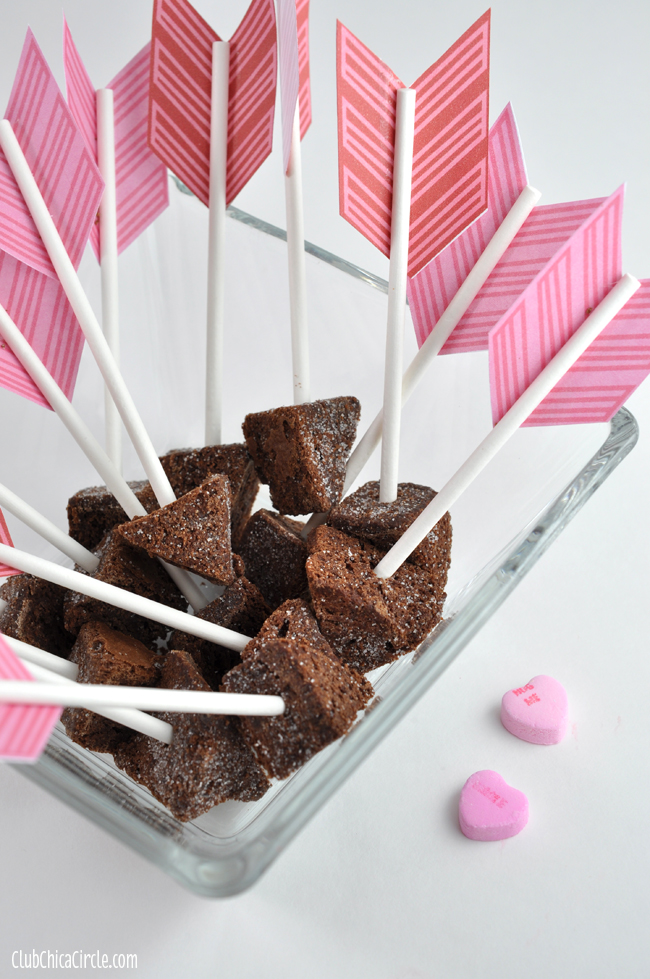 Do you need treats for a Valentine's classroom party?
Package these cute Hugs & Kisses cookies together for the perfect party treat.
I saw the pink frosted cookies as hugs, and wanted to make a treat bag printable the mirrored it with a kiss.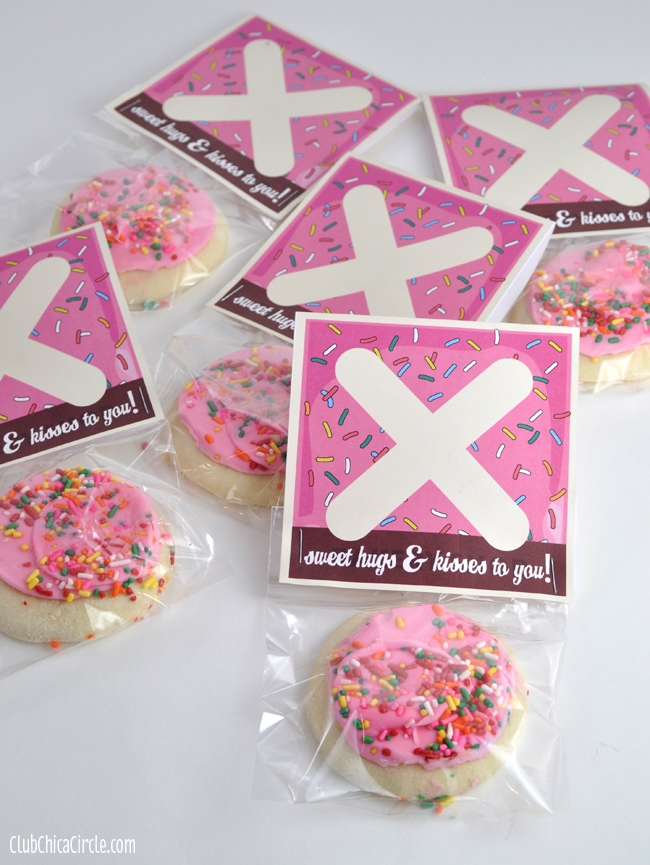 Grab your Frosted Cookie Hugs and Kisses Free Printable here.
Download and print out. Cut out each rectangle treat bag tag and fold in half.
Then attach to your treat bag filled with one huggable cookie with a quick staple on each side.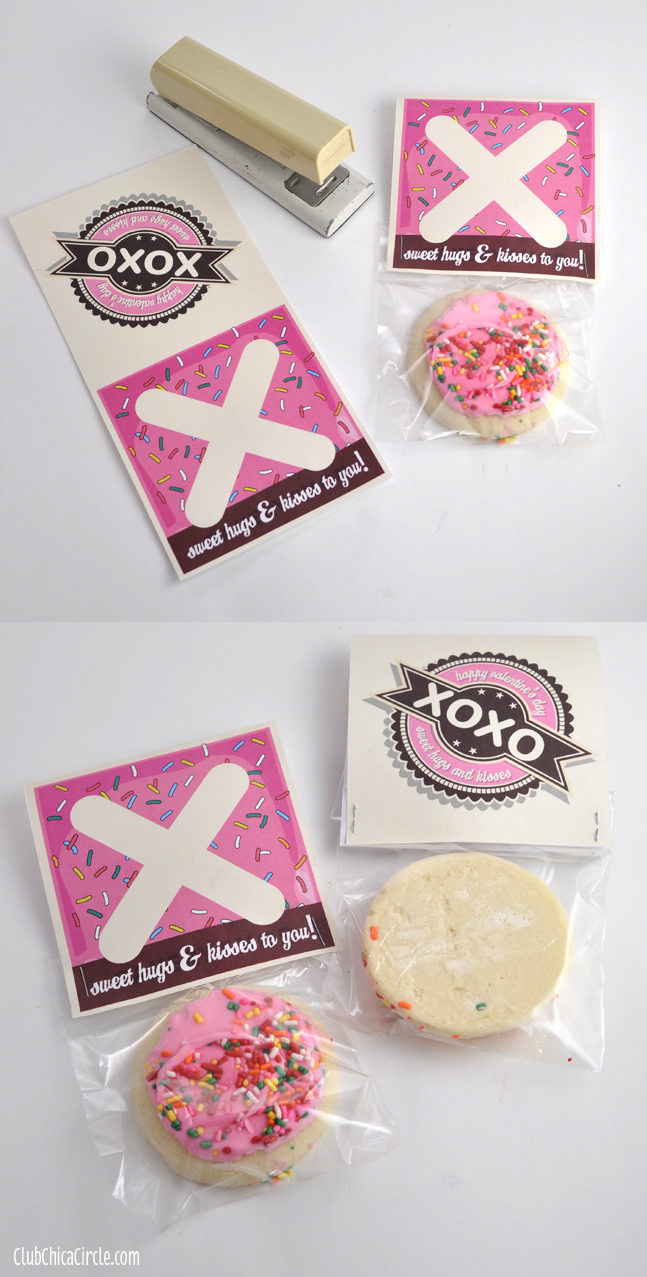 There is a sweet message on both sides, and the perfect party treat.
Do you want to give a sweet gift to a teacher or neighbor for Valentine's Day?
Package cookies into a cute jar for an instant Smart Cookie Jar Gift Idea!
I dressed up a simple jar with a simple gift tag, washi tape and a foam heart sticker for a gift idea that literally takes mere minutes to put together.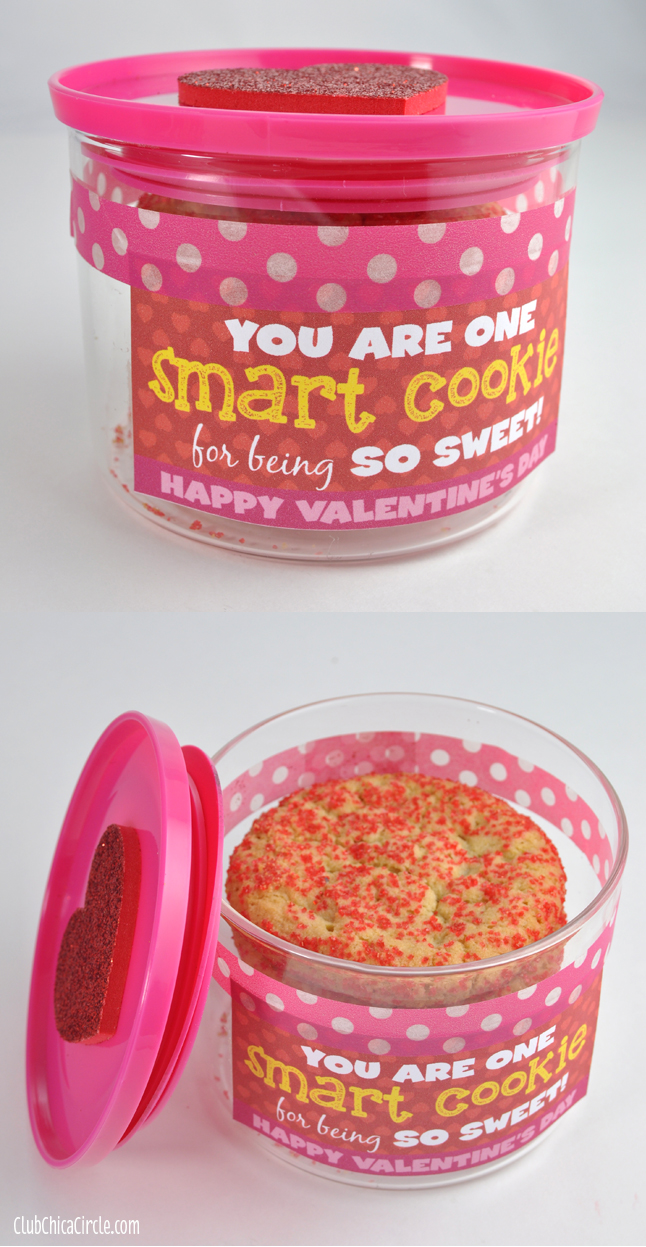 Grab your Smart Cookie Valentines Jar Free Printable here.
Download and print out. Cut out one label per jar. Attach with a strip of decorative washi tape around the jar, and add a heart stick if desired.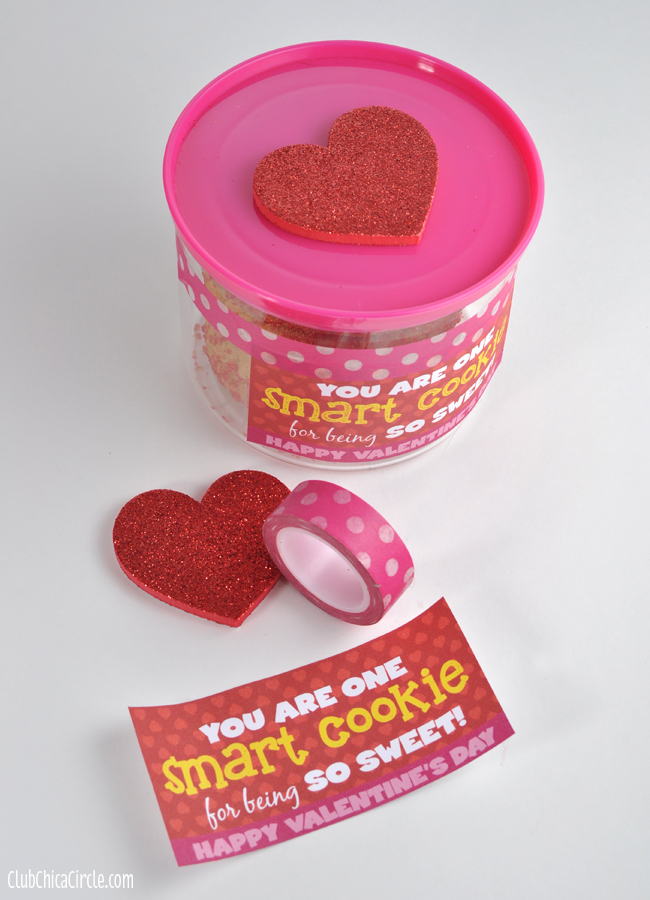 So really, what's stopping you from shopping in your local grocery's bakery for Valentine's party or gift treats?
The big question is:
Who in your life makes every day better and why?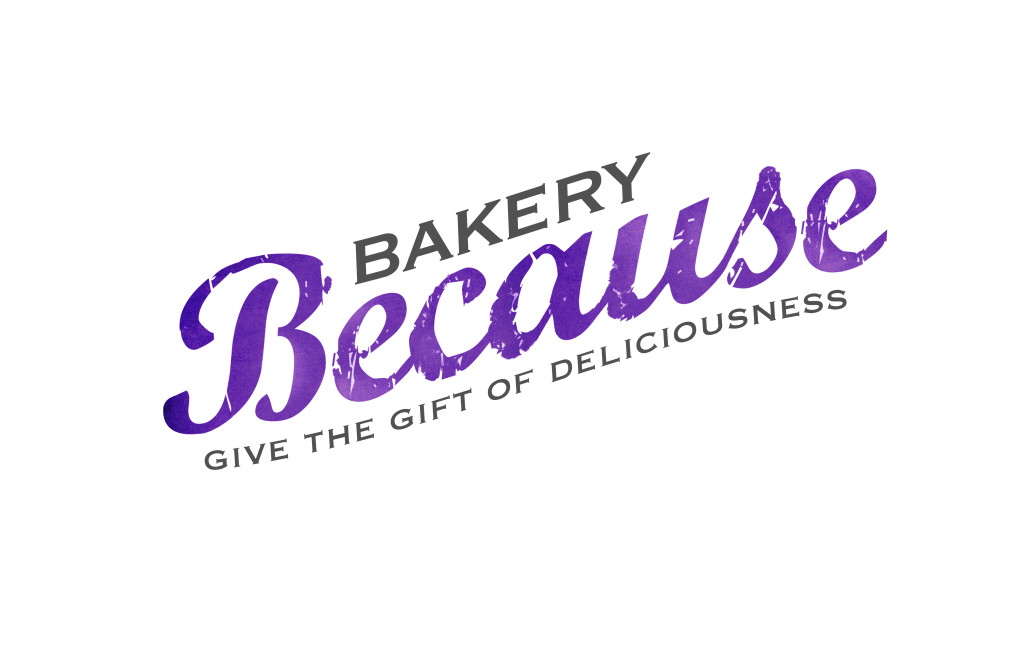 Give the gift of Deliciousness!
You all make my day brighter every single day!
If you want to check out more great ideas, check out the BakeryBecause Pinterest board. Share your own sweet treat creations on Pinterest with the #bakerybecause hashtag to share your inspirations with others too!
If you liked this post, and want more, you can subscribe to be on our mailing list here, and make sure to get your free Cupcake Toppers Printables for Every Occasion.

Feeling social? Follow ChicaCircle on Facebook or Twitter, and follow me on Pinterest or Instagram.