I've lost count on how many rolls of Duck Tape we have. My girl uses it on almost everything – from notebook covers to homemade fashion accessories.
Today's post comes straight from my tween's craftiness. She taught me how to make these super simple bows with decorative duct tape. I just took the pictures. = )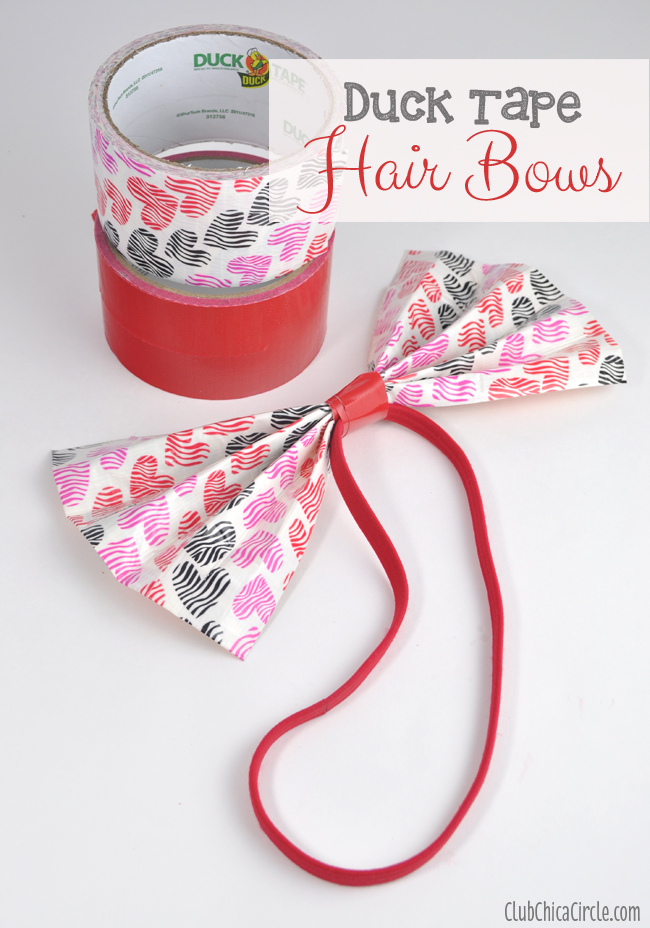 She recently started a little craft club with some of her friends on the weekends. Her first hosted craft club she demonstrated how to make their own hair bows.
We set out all of our duck tape rolls out and each girl could customize their hair bow choices.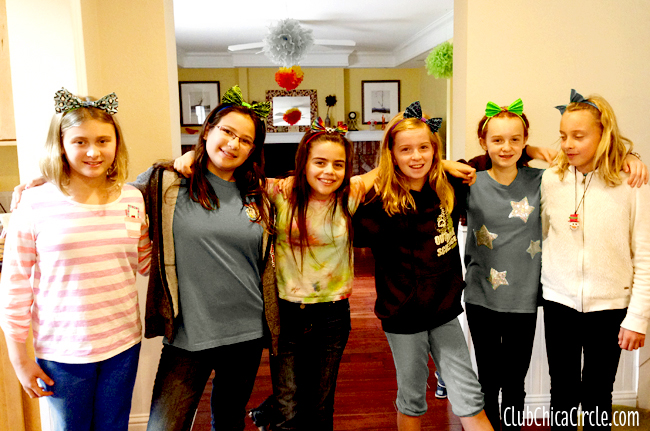 It's super easy, and once you learn the basic technique you can scale down and make any size duct tape bow in minutes.
For a large hair bow, start with 3 strips of Duck tape of your choice about 18″ long and set on your table in front of you with the sticky side up.
Careful – we all know how sticky duct tape is, so don't let the edges touch yet and carefully release from your fingertips when setting on your work surface.
Then, overlap them about 1/4′ to create one large strip of Duck tape.
Carefully fold in half sandwiching the adhesive side in the middle. You should now have a duct tape rectangle with design on the outside.
Accordion fold the rectangle on the longer side and pinch in the middle. You can trim off the uneven end with a sharp scissors so that both sides are even.

Finish off your bow by attaching a half-width piece of contrasting Duck tape along the center of the bow and attaching it to an elastic hair band.
So simple, so cute, and so sassy!
Don't feel like accessorizing your hair with this fun bow? Dress up a package with it! Like I said, once you know the basic technique, there is nothing stopping you from making them in all sizes and dressing up your world with duck tape bows!
Enjoy!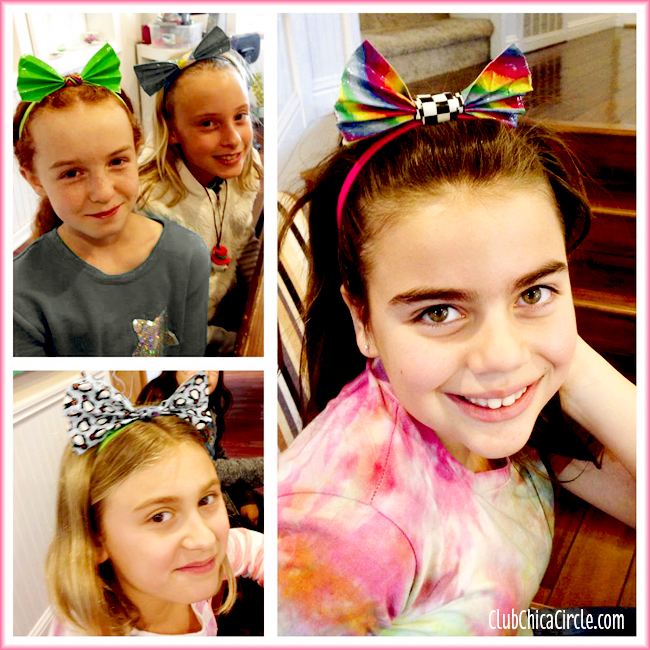 Happy Crafting!
If you liked this post, and want more, you can subscribe to be on our mailing list here, and make sure to get your free Cupcake Toppers Printables for Every Occasion.

Feeling social? Follow ChicaCircle on Facebook or Twitter, and follow me on Pinterest or Instagram.