It is Teacher Appreciation Week next week, from the 7th to the 11th. There are definitely some creative ideas out there to help celebrate and show your appreciation. I definitely like to make a gift personal, and most of the time that means homemade to me. I will be posting a few ideas this week to inspire you. You can also check out my homemade gift Pinterest board for more inspirations. A thank you gift doesn't have to be expensive, or hard to make. Sometimes it's just pulling together a few items to make the gift special.
Here is a great gift idea with items wrapped together to create a special book/journal theme.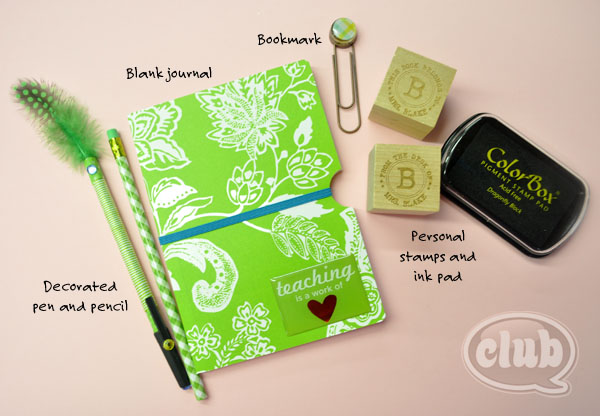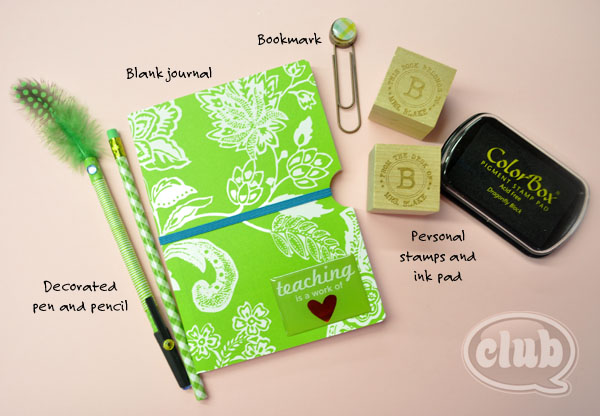 I recently took advantage of a fabulous Pick Your Plum deal, and ordered personal stamps for my tween's teacher knowing that they would be a great Teacher gift. But of course, I wanted to pair it with other items to make a complete package. I paired it with an ink pad, a pretty blank journal (I found in the dollar section of Michaels), a crafty bookmark from our Etsy shop (launching soon), and a fancy pen and pencil.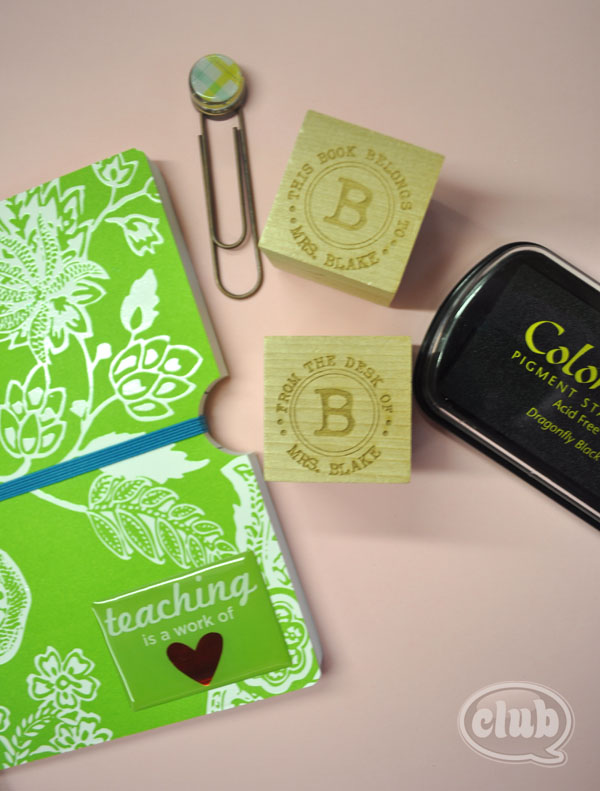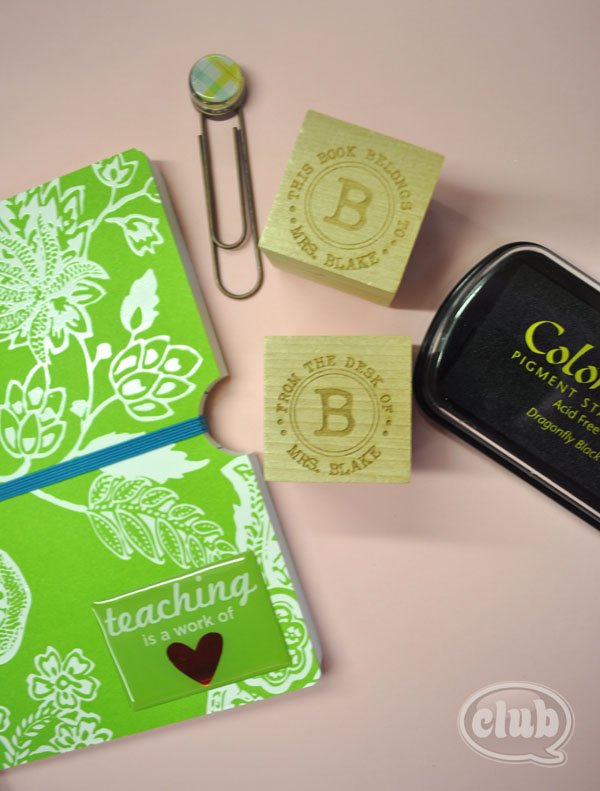 I fancied up the pen by wrapping 2 coordinating colors of craft cord (like the kind used for friendship bracelets) around the barrel of a pen, securing both ends under pretty washi tape, along with a pretty feather. I then glued a couple jewels on the the tip of the cap and the end of the pencil to complete it.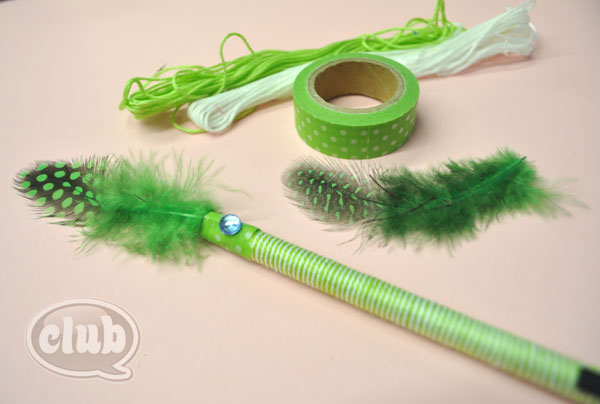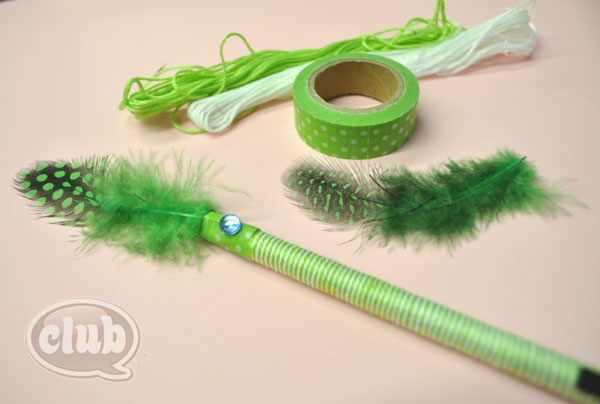 I added a little personal touch on the front of the journal with a cute scrapbooking sticker, and wrapped it all up with a pretty ribbon.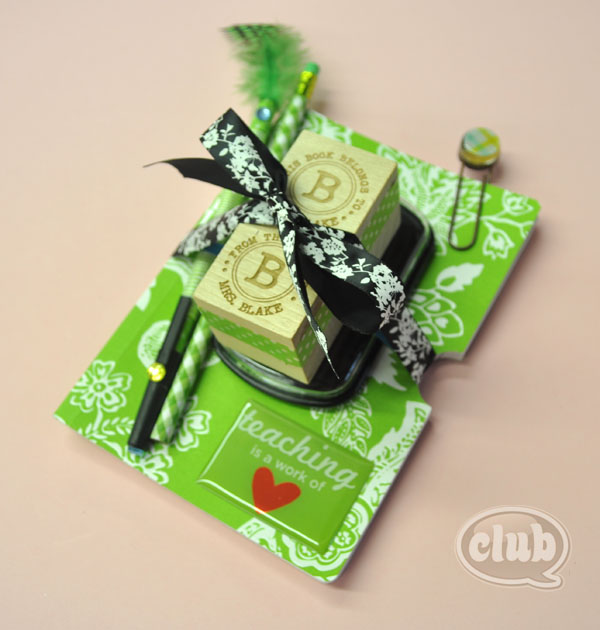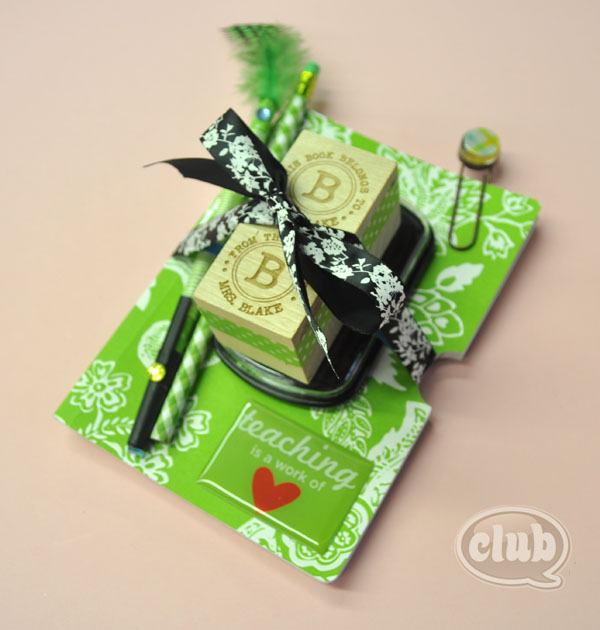 You can certainly pull together a similar journal gift idea in time. If you don't have time to get a personally made rubber stamp, try an rubber stamp with their initial on it, or one that is a generic "This book belongs to" stamp. You can have your child craft their own personal bookmark with cut out cardstock paper and ribbon.
However you choose to show appreciation to your child's teacher, just remember, get creative, this is like their "Mother's Day" that comes once a year. Stayed tuned for some more great ideas and free printables coming up this week. Until then, happy crafting!
If you liked this post, and want more, you can subscribe to be on our mailing list here.