We had a fabulously crafty day at the Long Beach Convention Center at the Miss Expo! The "make your own paper flower" craft was a huge hit!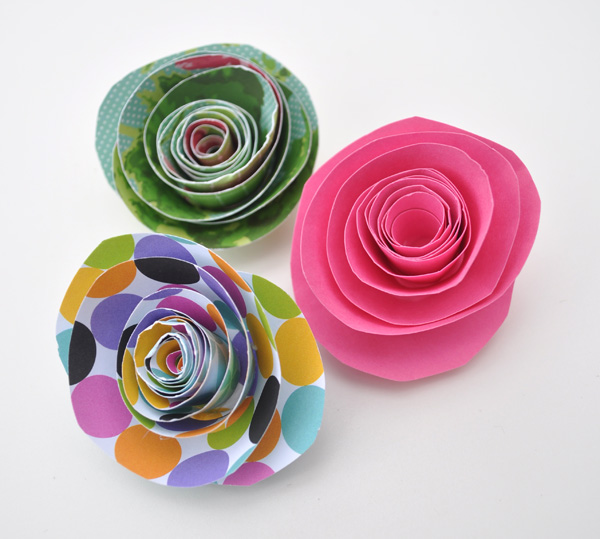 We set up our booth, and I brought along some lovely crafty assistants! Cut scrapbook paper squares from Doodlebug Design, Inc. and pinbacks from the ScribbleShop were set out, along with scissors and glue guns on one side, and a preview of some of my crafty creations for purchase on the other side.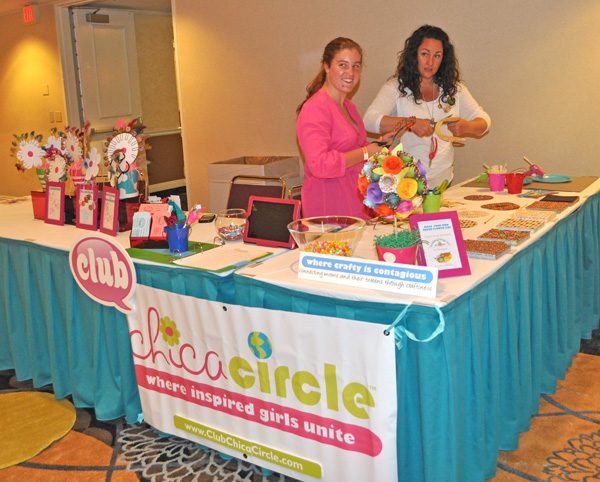 Both the girls and their moms had so much fun creating there own paper flower pins.
My favorite was the sweet girl who kept coming back for more! What a fashionista!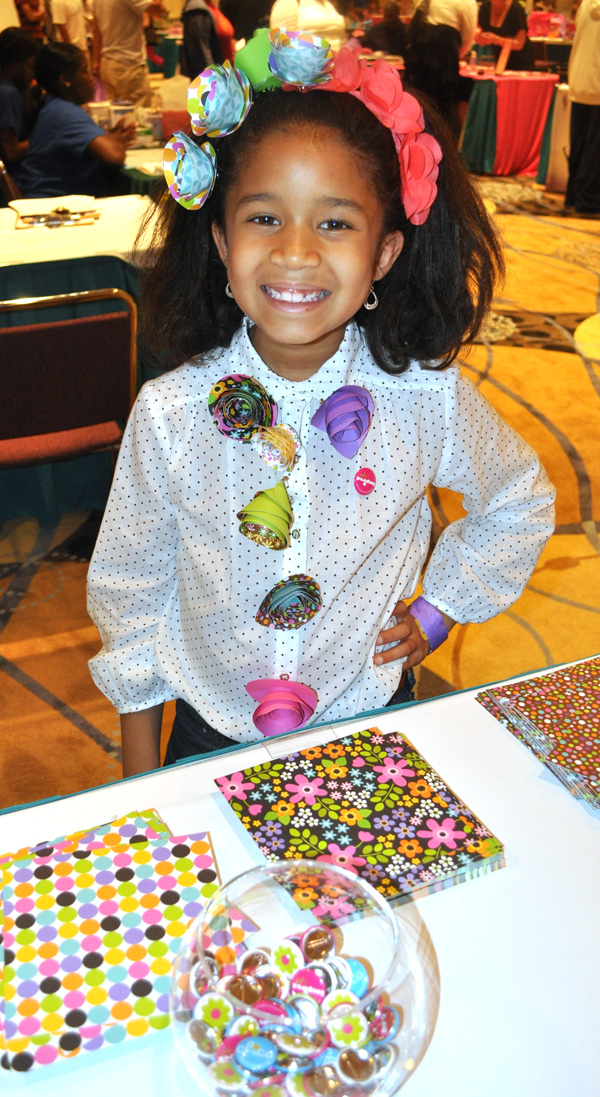 And do you remember the preview teaser I showed you here? Before the show, I had so much fun making my own crafty creations that will be launching in our new Etsy shop coming soon! I created resin baubles with a variety of scrapbook papers, and fashioned them with colorful feathers and beads to create fancy hairpins…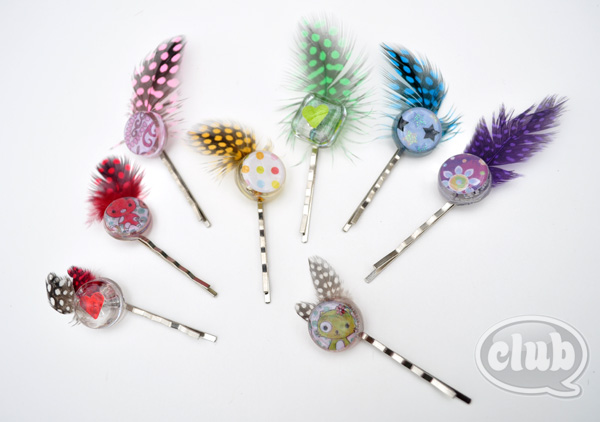 bookmarks…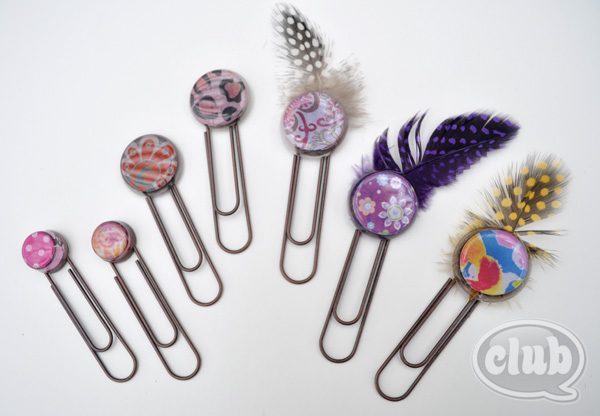 hair bands….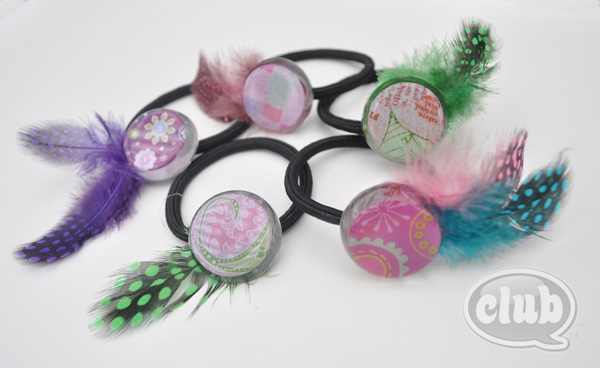 and necklaces…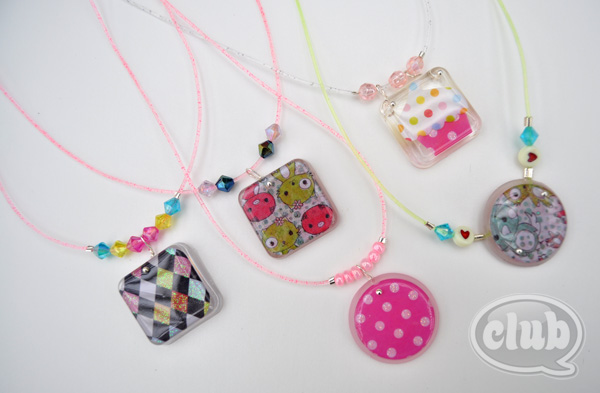 We made a cute flower pot display for the hairpins and other fashion accessories.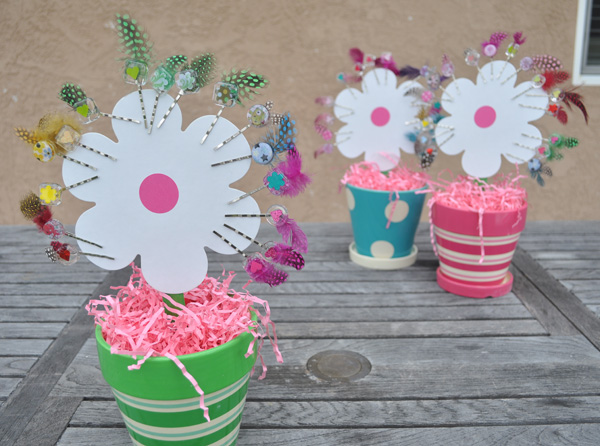 I can't decide which fashion jewelry was by favorite to create, but I know I have been accessorizing my hair with the feather hairpins, just as my tween has. Each one is a one-of-a-kind crafty creation, it is so hard to pick a favorite!
All and all, it was a great day. The best part was getting to see so many smiling faces leaving with pretty paper flower pins. And for me, it was lovely getting to spend the day crafting with my sister and confidant Lynnee!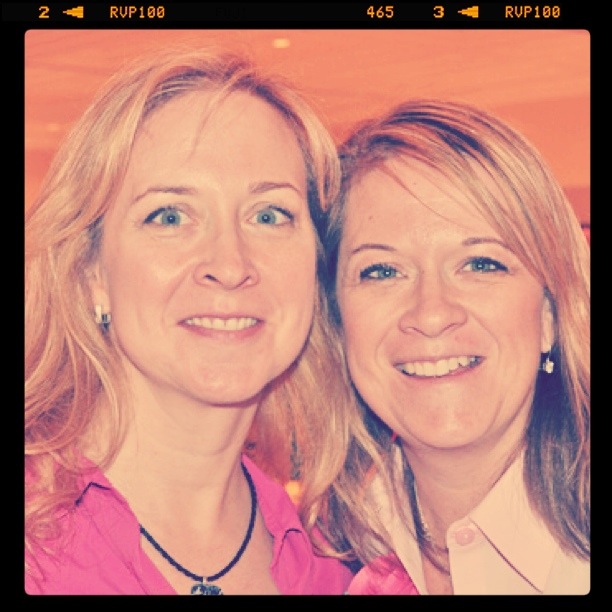 Stayed tuned for more shop details. I would love to hear your comments on the new shop items. Until then, happy crafting!
If you liked this post, and want more, you can subscribe to be on our mailing list here.