It is definitely Peep season, with Easter only a week away. And I know Peeps can inspire some fun uses and crafts, like Peep smores from How Sweet Treats. They also showed a Peep topiary, a Peep wreath, and Peep centerpiece and couldn't resist pinning them on Pinterest.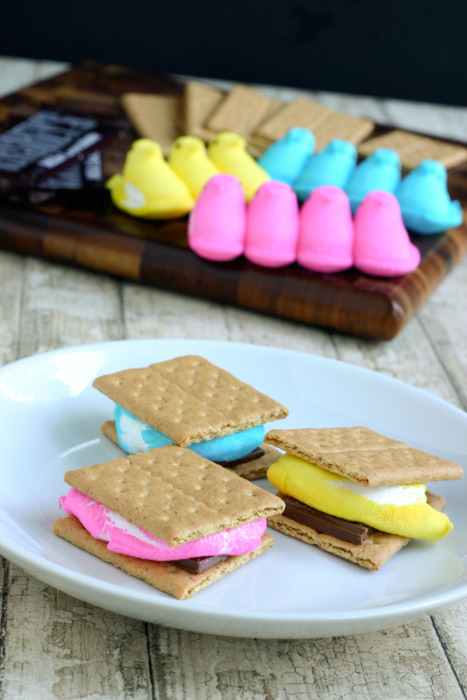 Last year, I had fun needlefelting Peeps.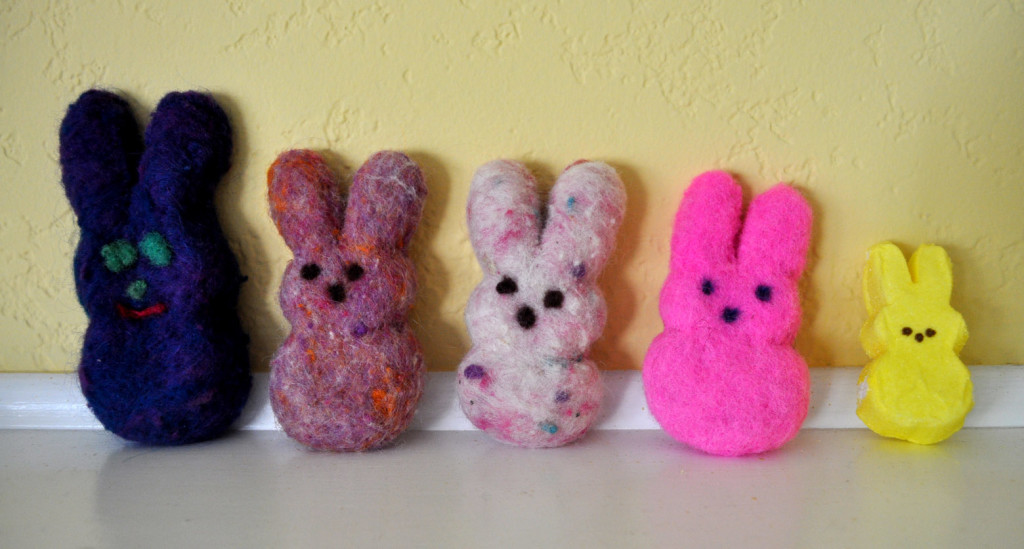 And I love seeing what people come up with for the annual Washington Post Peeps Diorama contest – like the Royal Wedding inspired Peeps.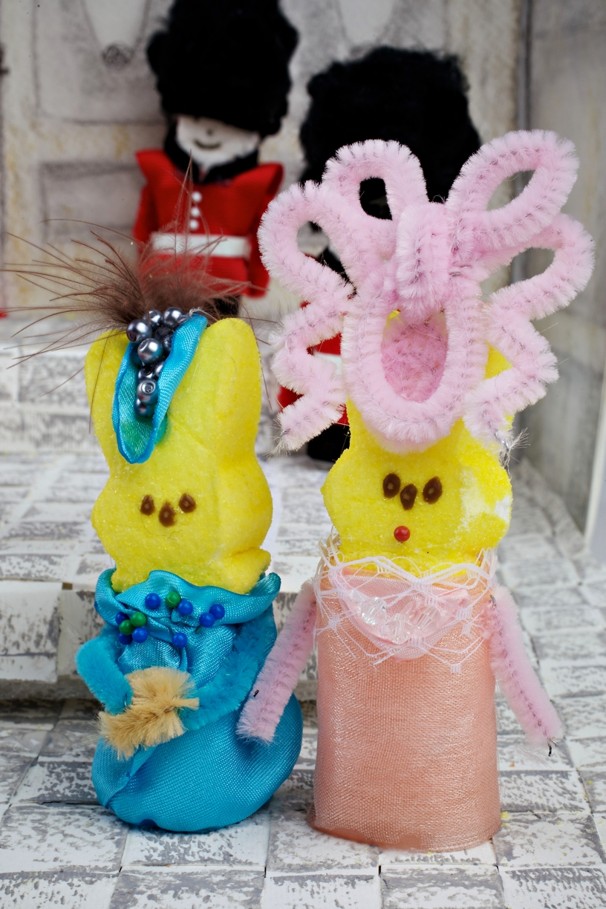 If you liked the 4-ingredient, 10-minute no-cook Easter treats, you will love this quick and easy way to make your own homemade Peep bunnies. I used the same Strawberry Jet-puffed large marshmallows from here. I also used white sugar, pink decorator sugar, white candy pearls, pink jelly beans, and a kitchen safe scissors.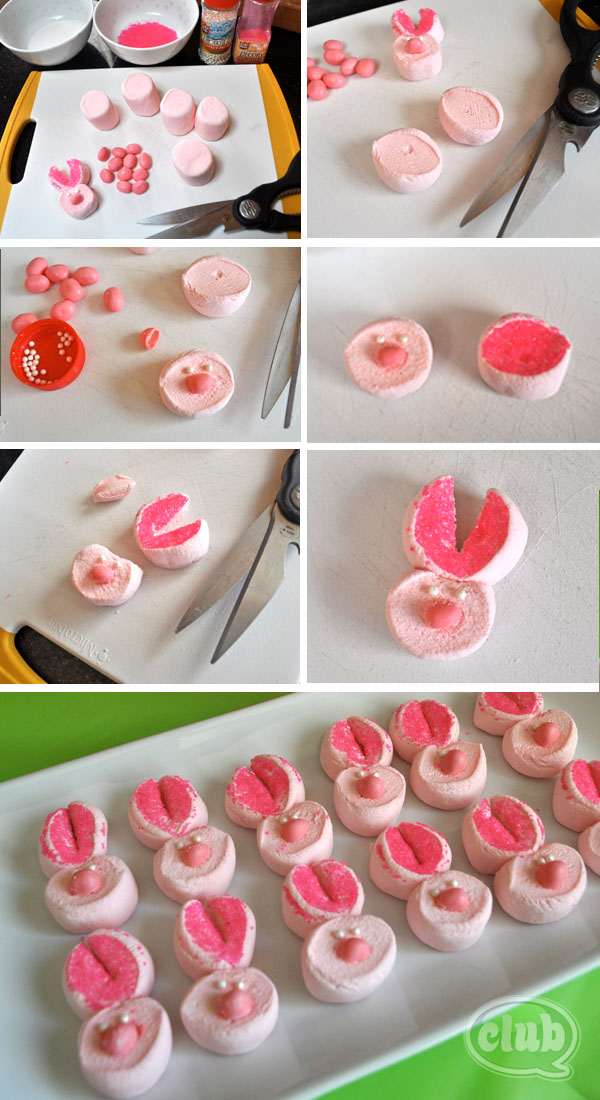 First, cut a large marshmallow in half. Once you cut into a marshmallow, and reveal the sticky sweet center, it acts like glue. Next cut a jelly bean in half and place in the center for the nose. Then add two candy pearls for the eyes, just above the nose. I then dipped in white sugar so that the front of the bunny face wasn't sticky anymore.
With the other half of the marshmallow, dip the sticky side into pink decorator sugar to coat. These will be the ears. Cut down the center for this half, but not all the way to create the ear shape. Finally, snip off a little off the top of the rabbit head to reveal a little sticky edge, and press the rabbit ears on top of the head. Make sure it sticks on the top, and you are done! You can discard the little tiny piece you cut off of the head to secure the ears.
Now, these look cute just on a plate, but you can package 2-4 of them together and give them a yummy homemade gifts.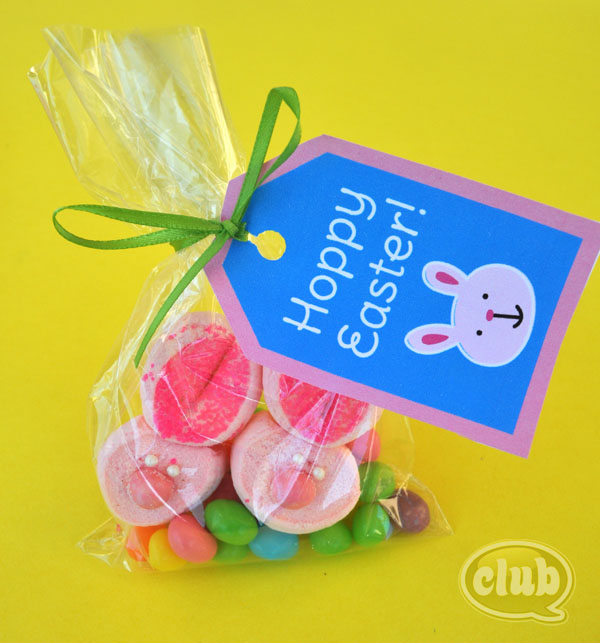 Place them into a small treat bag along with jelly beans, and tie up with a colorful ribbon and gift tag.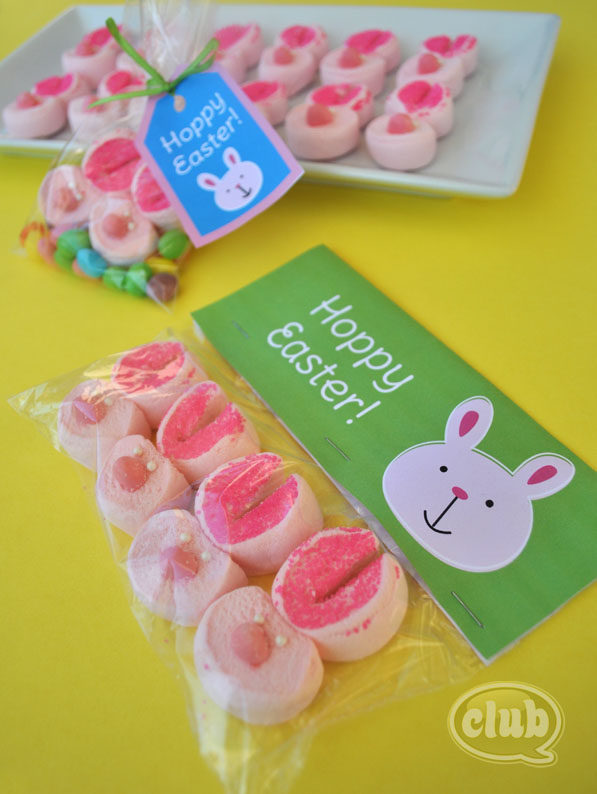 Or package four of them into a regular sandwich bag and staple a cute folded tag at the top. And the best part is, I am giving you these free printables to use! Hoppy Easter my Peeps!
Hoppy Easter sandwich bag tags
If you liked this post, and want more, you can subscribe to be on our mailing list here.