I recently stumbled upon "Birds of Hope", and was even more impressed once I learned that it was started by two crafty, determined tweens/teens. I was so inspired by their story, their craftiness, and their giving spirit in what has become the mission behind Birds of Hope. And I am so impressed by the beautifully crafted birds that they make from donated fabrics. Their mission and their birds are simply beautiful.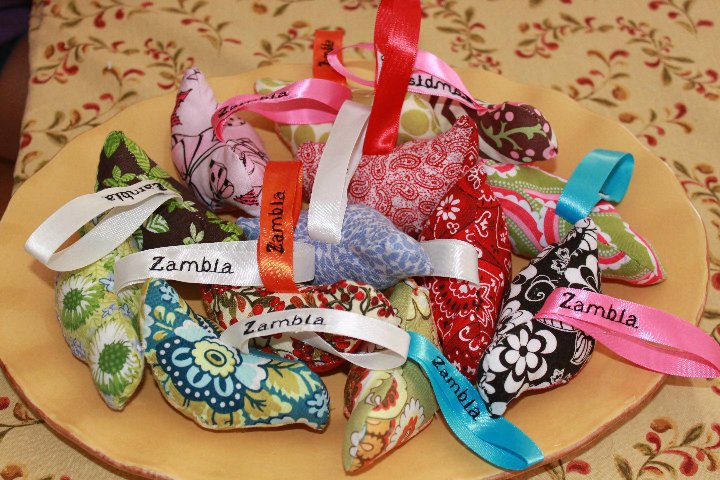 I recently had the pleasure of interviewing Emily, one of the crafty tweens who started Birds of Hope, and hope that her story will inspire you too. Here is what she had to share about her story, her business, and her future plans:
1. How did you start "Birds of Hope"? How old were you and how did you learn how to make your beautiful fabric birds?
In July of 2010, Allyson (13 yrs.) and I (12 yrs.) went to a mission camp with our middle school youth group.  At the camp, we completed many service projects and learned to be Kingdom Workers which is using your talents to help people in need.  All the leaders encouraged us to find our talents.  Then, at service one night, we watched a video made for an organization called "Active:Water" which was raising awareness about the water crisis in Zambia, Africa.  I was really inspired by the whole mission camp experience.  So after thinking about all this new information, I offered myself and my talents to God so He can use me to help those in need of clean water.  
When Allyson and I came home, I shared my ideas of helping the people of Zambia.  She was really excited to help as well.  After several phone calls, we decided on the name, Birds of Hope, and the product, birds.  
So many people ask, "Why birds?"  Well, I learned how to make the birds early that year; they were fun and simple.  I knew that everyone would like them because of the types of donated fabrics and they could use them many different ways.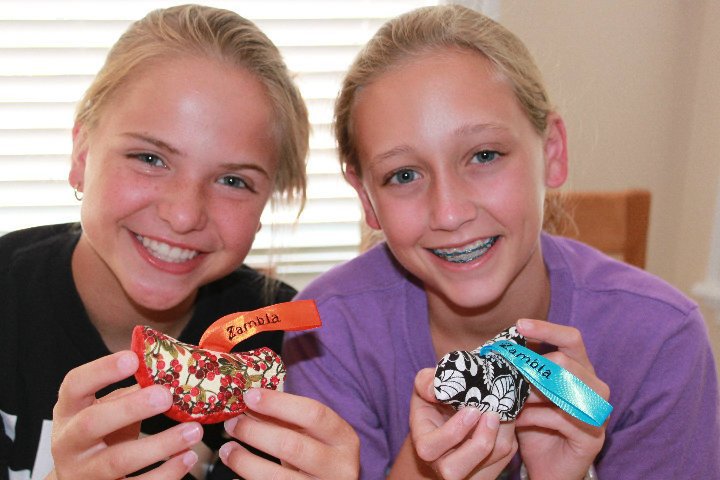 2. Have you always been crafty? Do you craft with your mom's or other friends?
I started sewing when I about 6/7 years old with my grandma.  She taught me how to sew the basics; it was really fun! 🙂
A couple years later, I began to take lessons at my local fabric store.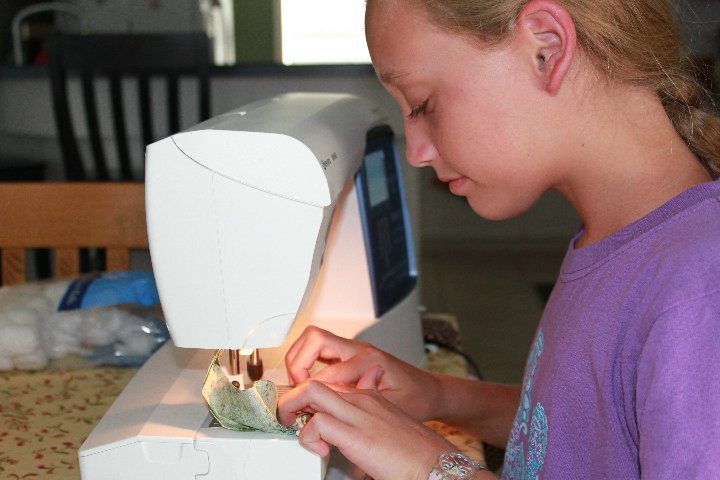 3. What other activities do you enjoy?
I enjoy hanging out with my friends at church, spending time with my family, golfing, sewing quilts, and Pinterest! :p
4. Where did you get your creative inspiration?
From God!  He definitely provided me with the talent of sewing and all the creative ideas.  I am just His tool to do His work on earth.

5. Where do you sell your "Birds of Hope"? from your site? craft fairs?
I sell the birds at local craft fairs, flea markets, and fundraisers.  When people around the U.S.A. wanted birds, I created an e-mail account so people can e-mail me with questions, comments, and bird orders.  Once they pay, I ship them their birds!
6. If another crafty tween/teen wanted to start a crafty business or charity, what advice would you give them?
I would advise them to find something that they are passionate about and use their talents to help support it.  Most importantly, trust God and seek His guidance.

7. Any big plans for the future?
The future of Birds of Hope is totally in God's hands!  As for me personally, I will visiting Zambia, Africa this summer on a mission trip to provide the people with clean water.  Hopefully, in the future as my career, I will still be working with mission projects around the world. Allyson and I started Birds of Hope together in August of 2010.  For the first year, we worked together making birds and selling them at events.  It was my decision to continue Birds of Hope for the second year on my own.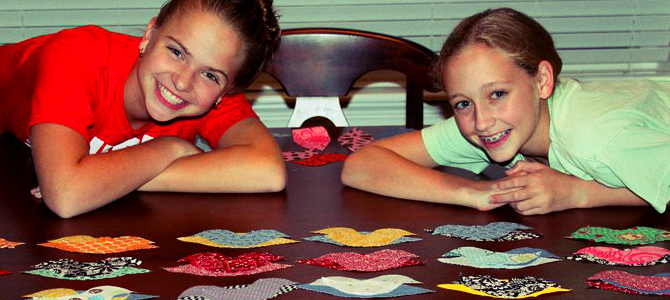 Wherever Birds of Hope goes, I am officially impressed! I truly believe that we can each make a difference in large and small (and even crafty) ways. Keep up the good work Emily!
If you liked this post, and want more, you can subscribe to be on our mailing list here.