This is a Sponsored post written by me on behalf of Duck Brand provided by ShurTech Brands, LLC for SocialSpark. All opinions are 100% mine.
Ok, seriously, if you knew my tween daughter, you would understand her obsession with duck tape. We have a whole bin of different designs for her to craft with. She decorates everything from notebooks, to making purses or wallets, and even hair bows with her decorative duck tape.
'Tis the Season to Duck the Halls with Duck Brand® Holiday designs! These Holiday designs are perfect for Holiday decor ideas, Holiday craft projects or even wrapping gifts!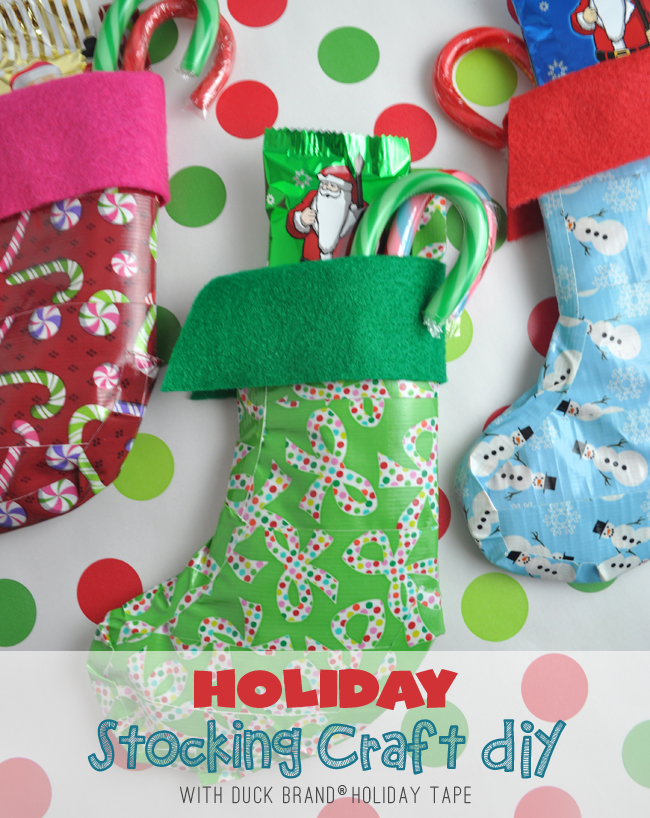 I couldn't wait to come up with a holiday craft idea with these cool Duck Brand® Holiday designs. There are Seasonal Sweets, Snowman, Holiday Bows, and Penguin designs to choose from, and you can always pair them with coordinating Holiday colored Duck Brand® tape.
All you need to make these cute holiday stockings are Duck Brand® Holiday Tape of choice, and coordinating letter-sized sheets of felt. One piece of felt is needed for each stocking.
I also used a scissors and had a ruler handy as well.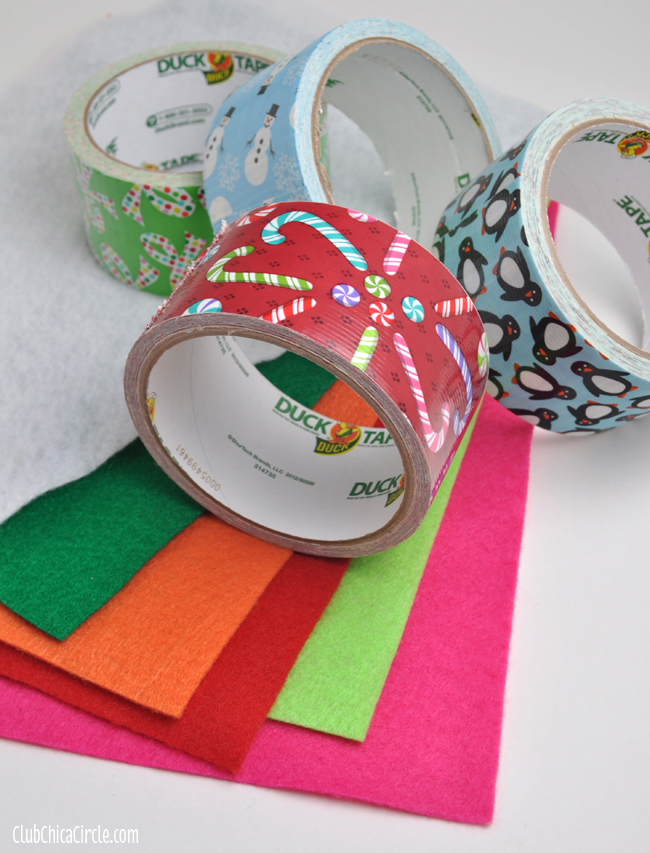 To get started, you need to apply strips of tape on one side of a felt sheet.
Make sure though, to leave one widths worth of space, or about 2″, at the top of your felt sheet.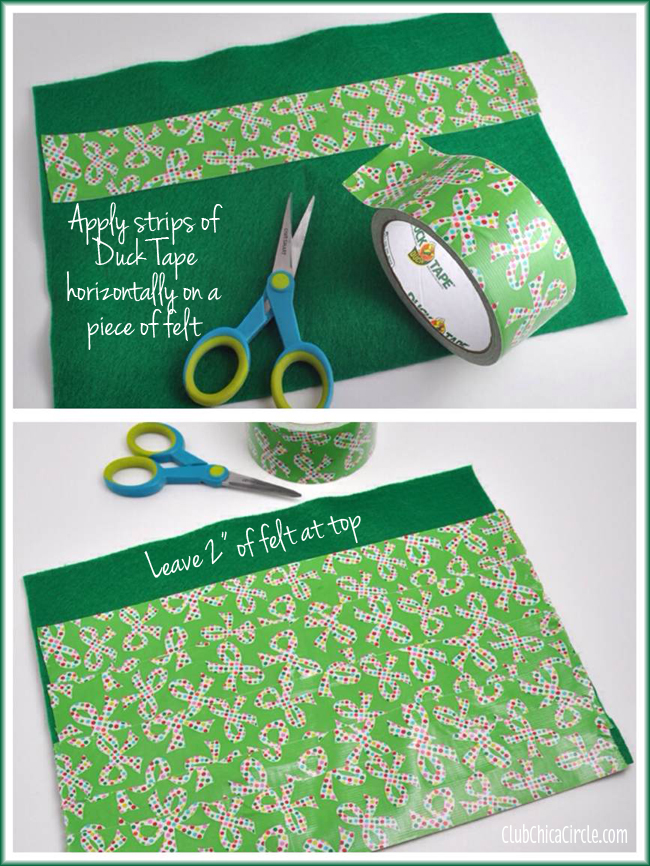 Overlap the strips of tape slightly so as to not create any holes. Continue until the whole sheet is covered except for the top portion.
Then pin the stocking template on top and carefully cut out your stocking shape.
You can use the template I made here:
Download and print this: Duck Brand® Tape Holiday Stocking Template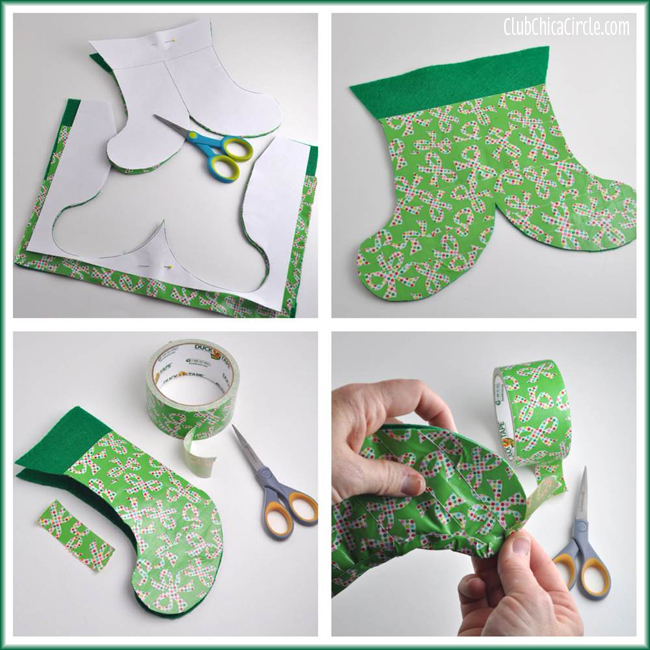 Fold your stocking shape in half with the Duck Brand® Holiday tape on the outside.
Use a 4″ strip of tape (at half the width) to first secure the inside straight edge of your stocking. Begin just below the top felt area.
Then work more strips all along the outer edge until you meet the other side of the felt area.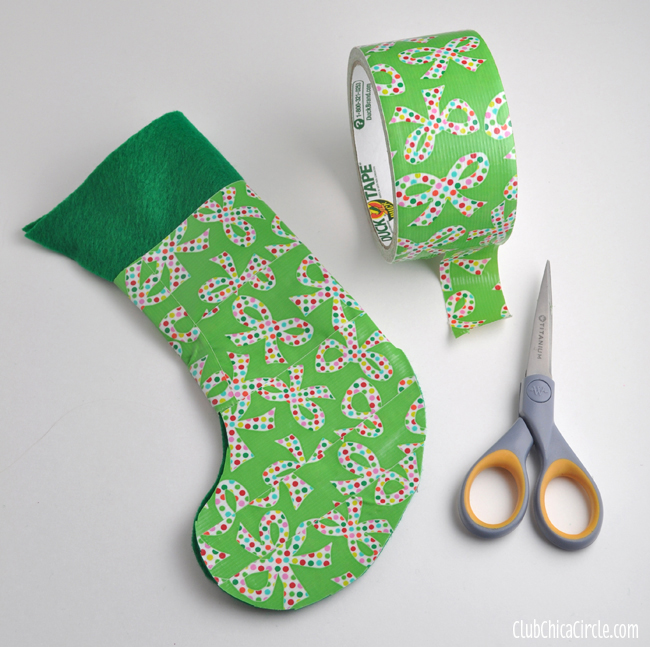 To close up your stocking and secure the outer edges, you will be using strips at half the width as the rest of your roll.
Now, fold over your felt at top to finish your stocking and add a handle.
To create the handle, cut a 8″ strip of tape, cut a slit 2″ up and fold over the edge. Create the handle shape by then folding over the other end to make a loop. Finish off by securing on the inside of your stocking with the sticky part that is left.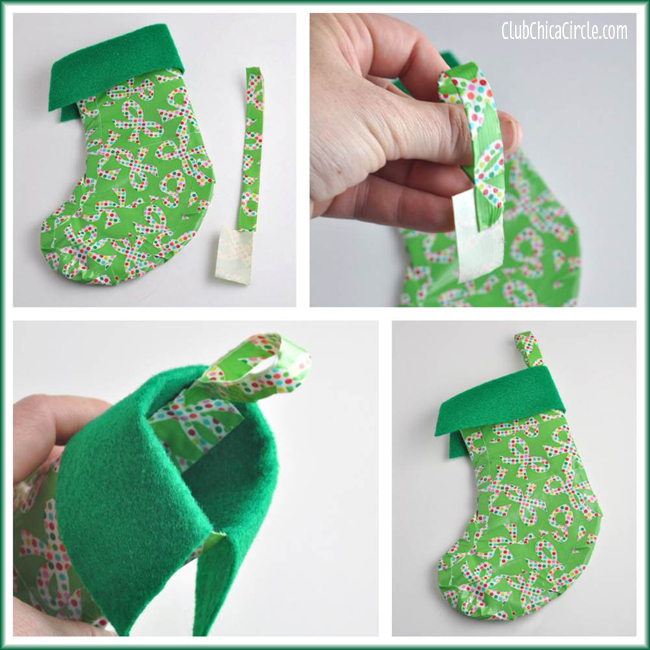 Fill with your favorite treats and give to someone special!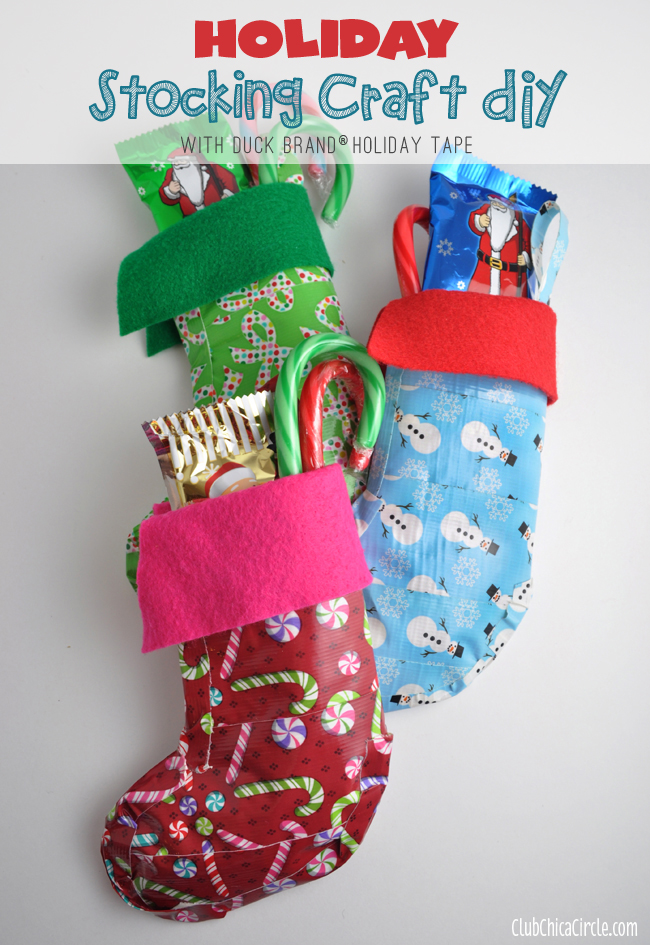 As soon as my daughter saw these she grabbed them all to give to all of her friends.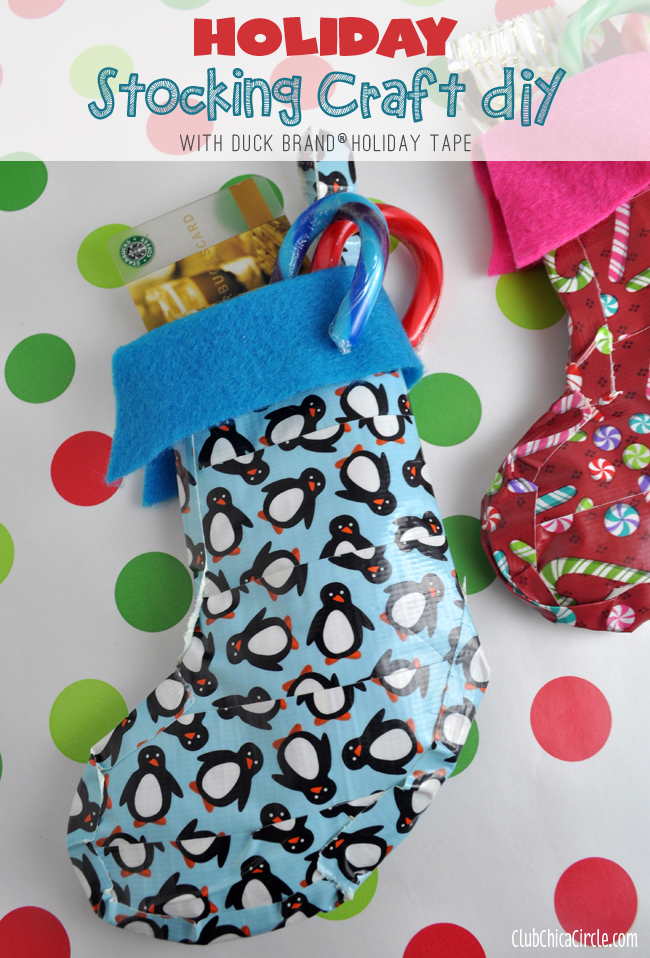 And gift cards fit inside perfectly too!
So, it's time to get into the Season and Duck the Halls!
Connect with Duck Brand® on Twitter, and find lots of crafty inspiration on their Pinterest boards.
Show your Holiday spirit and create your own Duck Brand® creations and pin with the hashtag #DuckTheHalls
Enjoy and Happy Holidays!
Happy crafting!