If you have been following along, you know that my tween just celebrated her 11th birthday with a spa-themed sleepover party. I have been posting little snippets from our crafty spa party, like the Turbie Twist cupcakes or the homemade lip gloss. But before I post the whole behind-the-scenes "how my tween and I planned the whole party", I wanted to highlight one sleepover craft idea we did that the girls absolutely loved.
We tested out DecoArt's Ink Effects fabric paint for designing and customizing our own pillow cases. The results were so cool, I had show their fun, crafty results in its own post.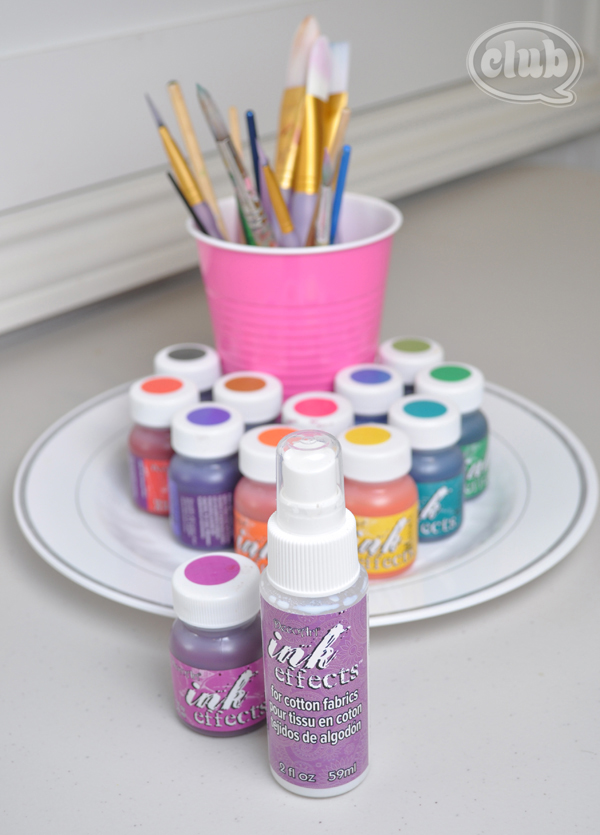 There are a rainbow of colors to choose from. Each bottle has a color dot on the top with is the color to reference on how it will look on your fabric. The paint in the bottles are, in some cases, much deeper in tone than when you iron them on, like the yellow for instance.
Also, the first step is to prep any cotton fabric by spraying it with the DecoArt Ink Effects basecoat or primer and let dry before painting your design. I washed and dried and sprayed simple white cotton pillow cases the night before the party, so they were all primed and ready to go.
Then I set out the Ink Effects and a variety of paintbrushes in the middle of the table for the girls to design their own pillow cases. Here is the cool part – they didn't paint a design on the pillow case – they painted their design on a piece of regular white paper.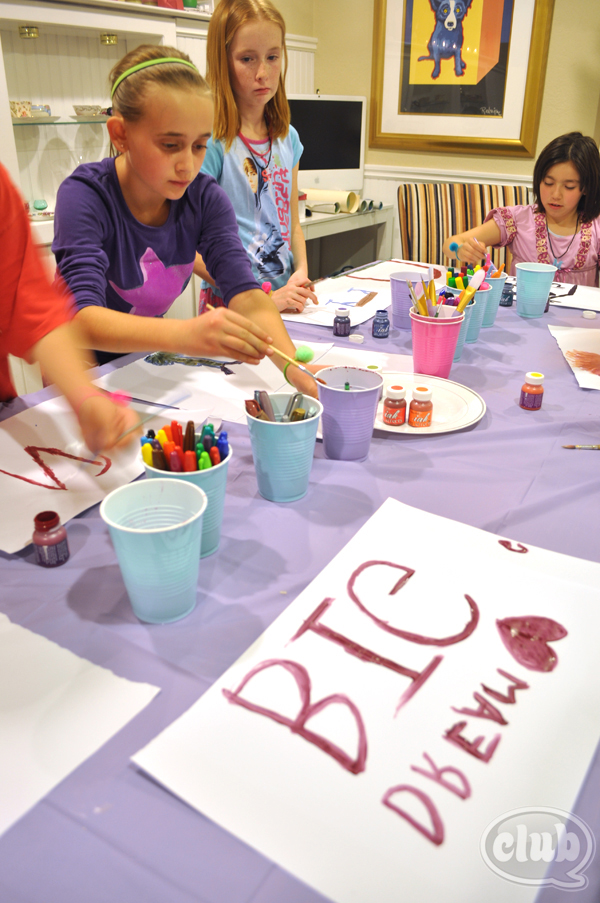 That way, they could paint numerous designs and piece them together later on their pillow case. The ink, once it is dry, acts as a iron on transfer. They had to keep this in mind when thinking about type or letters. Anything they painted would be transferred on the pillow case in reverse. To make it simple for the girls, I printed out white outlines of their names backwards for them to fill in and paint if desired.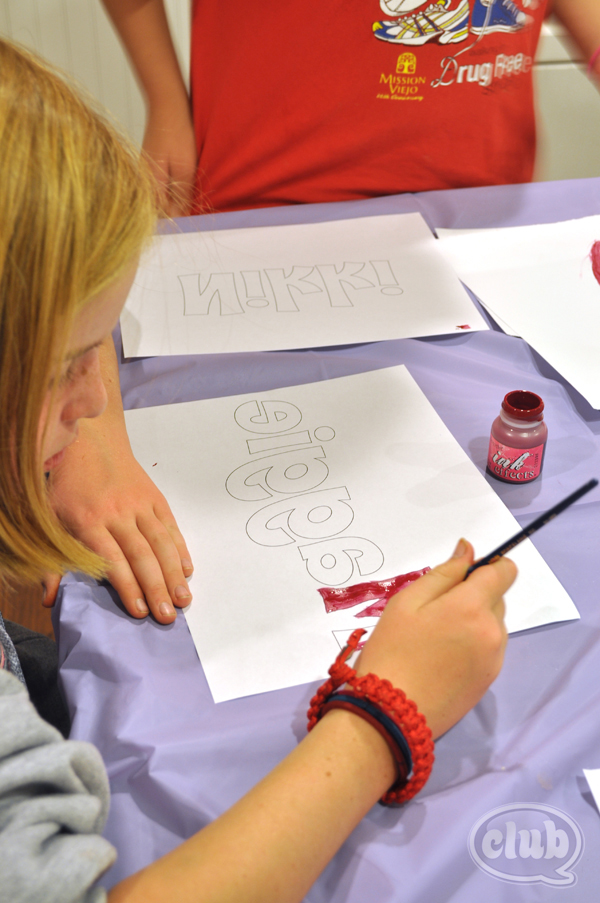 When each girl was happy with their designs, we let them dry completely on the paper. Then we cut out the designs, and the girls arranged them on their pillow cases face down to be ironed on. Then I placed a second sheet of paper in between the design and iron and, without steam, applied even pressure for about 3 minutes.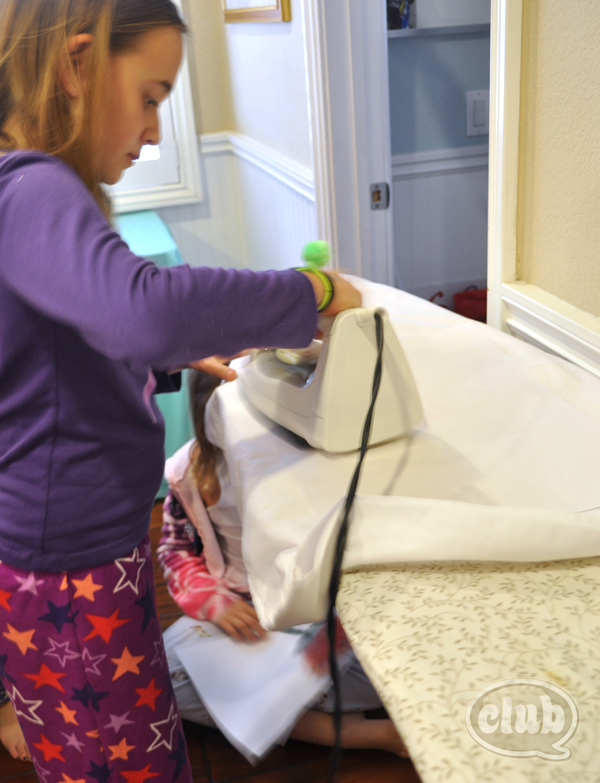 The girls got some really cool effects, and I loved how not one of pillowcases was exactly the same. They were each very personal.
As you can tell below, we had a Perry the Platypus Phineas and Ferb fan at the party. = )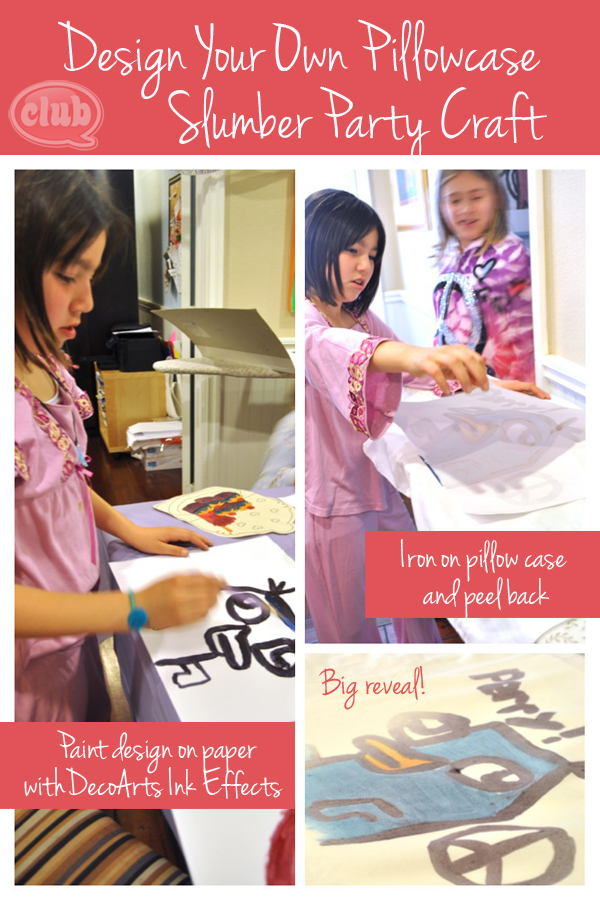 Some of the girls painted really beautiful flower designs, or just their names.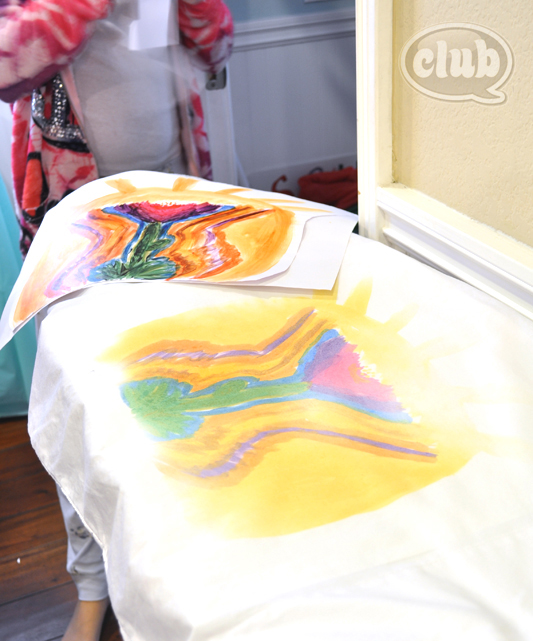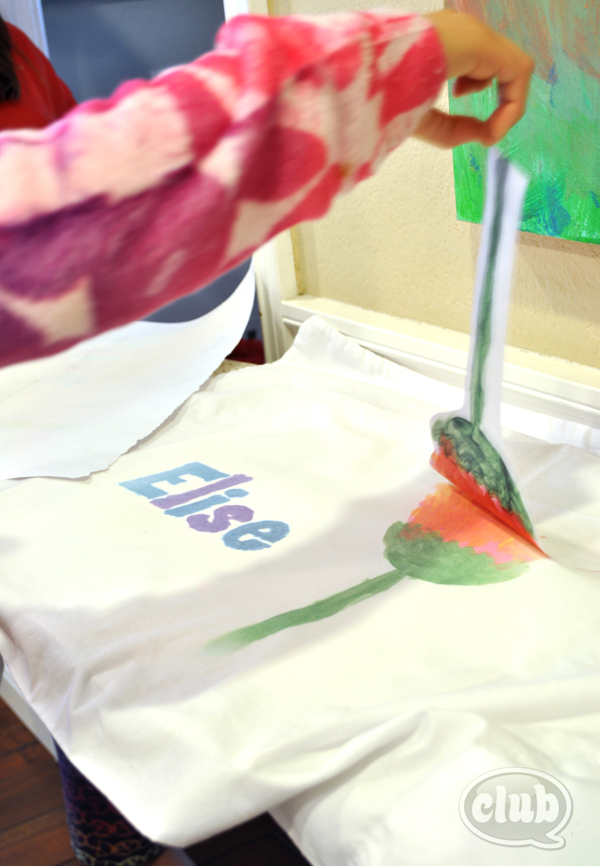 After we ironed on all of their personal designs, I set out a variety of Sharpie markers for them to continue to personalize their pillow cases. My tween had each of the girls who attended the party sign her pillow case.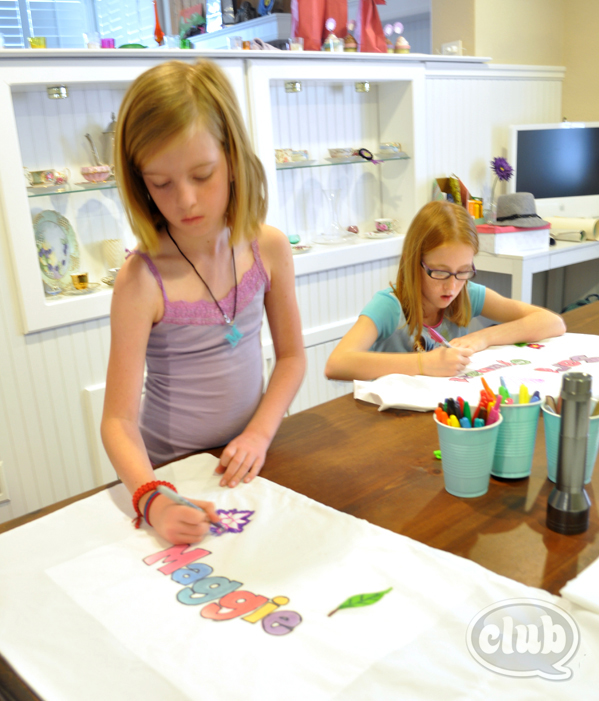 Then, the next morning, their were all able to take their custom pillow cases home with them. This was a fun and easy sleepover craft idea, as well as a perfect thank you gift to the girls., They were happy to show off their artwork. Check out the results: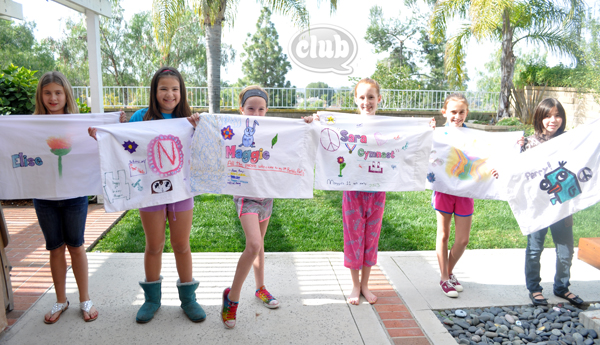 The possibilities are endless when using the DecoArt Ink Effects fabric paint! I'm thinking custom t-shirts is in our future. = )
Happy crafting!
If you liked this post, and want more, you can subscribe to be on our mailing list here.