My tween experienced a rite of passage this weekend. It was her 11th birthday, and either I am totally insane or the coolest mom ever, but she had a spa sleepover birthday party with 5 of her friends. I survived, and the girls had a blast. I will share all of the fun, crafty details in future posts, but here is a sneak peak at one of our crafty gift ideas for the guests.
You all know that I like to wrap unexpected things into cupcakes shapes. I have given baby onesies and sock cupcakes as baby shower gifts, I have wrapped tween-sized tanks and socks into cupcakes, and I found it only fitting for a Spa Sleepover birthday party, to roll hair towel wraps and elastic hairbands into cupcakes for our party guests.
I found a 6-pack of Turbie Twists on eBay. Then, I hot glued small pom poms onto small elastic hairbands. I rolled them into the center of each cupcake with the craft pom pom sticking out of the top. Then I secured the cupcake roll with a large elastic headband. I finished off the cupcake with a cute cupcake pick at the top, and a large cupcake wrapper that I cut out with my Cricut machine.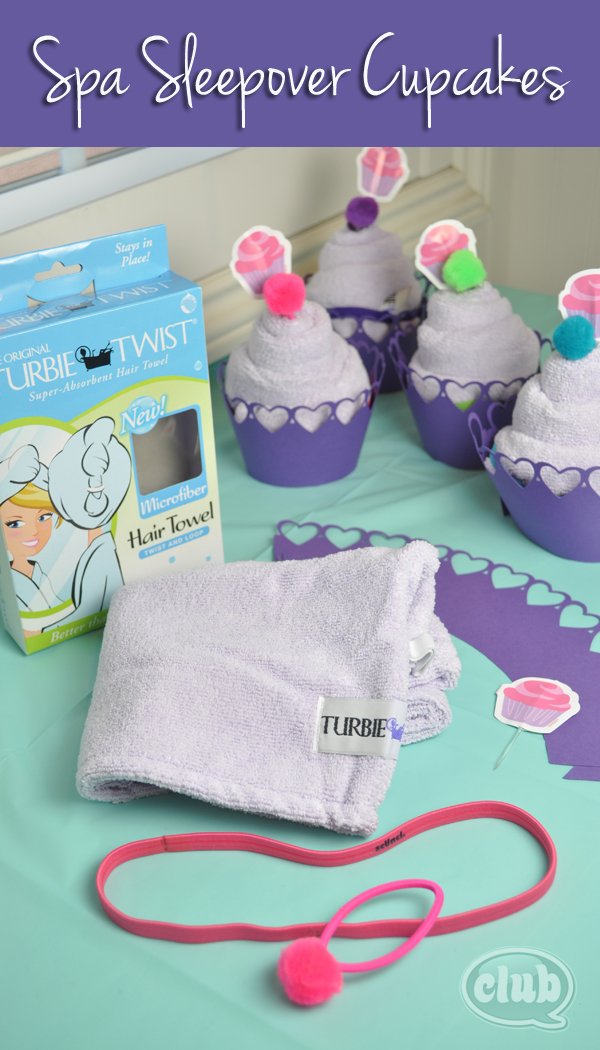 Each girl had their own Spa Sleepover Cupcake to use at our homemade spa, and then they were able to take them home. They were a big hit!
Here is a sneak peak at the birthday enjoying her foot bath, face mask, and a little pampering.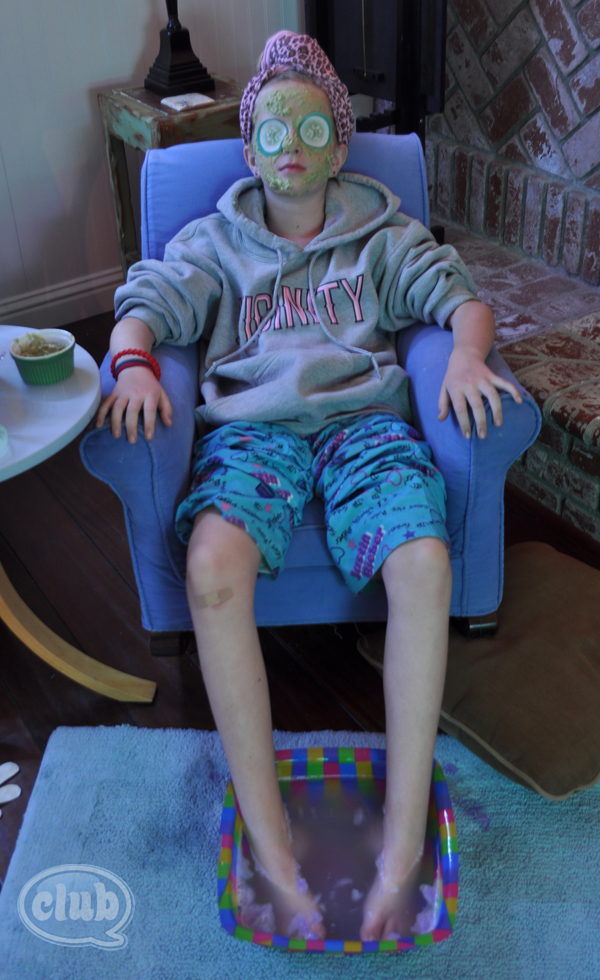 Full details to come. Until then, I'm thinking it's time for a nap. = )
Hope everyone has had a great President's Day weekend!
Happy crafting!
If you liked this post, and want more, you can subscribe to be on our mailing list here.